Best Way to Whiten Your Yellow Teeth after Braces
You have a great feeling after getting your braces removed. It is a relief when the procedure is complete and the teeth have shifted to their desired position. You can now regain your lost smile and it is difficult to get over the feeling of smooth teeth after removing your brackets.
Regretfully, some people get their braces off and feel distressed with their teeth color. If this is what you are concerned about, then there is no reason to feel stressed.
Why teeth can become yellow with aligners
Having yellow and stained teeth after wearing braces is the common norm among adolescents and adults. Invisible braces, whether ceramic or traditional, are not major cause of discoloration, but improper hygiene habits by the wearer of braces may cause unwanted stains. This depends on how the person takes care of teeth when performing the treatment. Brushing wrongly, difficulty in flossing and snacking can affect how badly a person takes care of their teeth with braces. This necessitates whitening after your braces are removed.
Tartar and plague
The common cause of getting stains on your teeth is the accumulation of plaque in teeth crevices. Plaque is a colorless and tacky film that forms on the teeth after consuming foods and drinks. On being combined with sugars, plaque form acids that can pull the minerals from your teeth. This is how the light reflects off the tooth surface. This leads to some white spots on your teeth.
Plaque has increased risk of tooth decay and gum disease
When the plaque gets hardened, it forms tartar within 24 hours, when not brushed. The brown and yellow stains usually occur due to tartar and make it difficult to remove newly-formed plaque. A dentist can help to remove the buildup of tartar.
Effect of braces on dental hygiene
Tartar and plaque are the main causes of tooth discoloration. You can prevent it by practicing good oral hygiene habits. People who wear braces should brush and rinse properly after each meal and floss daily. Braces can make cleaning your teeth somewhat tricky. You should know how to brush around the wires and brackets and flossing takes more time. However inadequate brushing and flossing leaves food particles that can cause the accumulation of plaque. You need to see a dentist who uses the right tools and techniques to clean those hard to reach places in between the brackets and wires that make for the braces.
Certain foods cause yellow teeth
You should check what you eat and drink for taking proper care of the teeth and whiteness. When you consume coffee, tea, dark juiced and soda, this may cause stain to your teeth and lead to discoloration. Also, taking acidic, sugary or starchy foods can promote the growth of bacteria that demineralizes your teeth. Some of these are tomato sauce, cranberries, pickles and more.
Whitening your teeth after clear braces
If there are stain marks on the teeth, then this can make a person feel insecure. You may whiten teeth at home by using whitening toothpaste that can eliminate surface stains. The whitening toothpastes include fluoride that can strengthen the enamel, chemicals or polishing agents to get rid of unwanted stains. You may try at-home whitening treatment or whitening gel but you will need customized trays for using the product.
Whitening teeth is a common dental procedure that is extremely safe. When you visit the clinic for teeth whitening, you will be assisted by the dental hygienists who whiten your teeth by using a professional-grade solution. These materials can be placed on the teeth which are then set with ultraviolet light. After you achieve the whiter shade of your teeth within 20 to 60 minutes, you are all set.
It is suggested that you get your teeth whitened after having braces as before whitening may cause uneven shades on the teeth surface. A common reason why people want to wear braces is for fixing their crooked teeth which usually overlap. In case you have whitened teeth before getting braces, the whitening agent might not reach some areas of your teeth which gives a patchy look.
Why you need to wait for six months
It is suggested that all patients wait for six months after removing the braces for teeth whitening. Wearing braces may make your teeth weaker for a certain time and so, you need to adjust for the whitening method to be more comfortable according to this cosmetic dentist in Batavia IL. Thus, the saliva of a person can lessen the intense discoloration they found after removing the braces. You need to wait for six months and find out what actually happens before going for a whitening procedure.
It is advised that teeth whitening can be done by a dental professional for getting the best possible results. Professional teeth whitening seem to be more effective than at-home options however the dentists can detect any signs of gum disease or demineralization.
Thus, everyone should complete the braces treatment to achieve their desired smile. You need to visit at www.london-teeth-whitening.co.uk to book a teeth whitening appointment and get rid of stains or discolorations.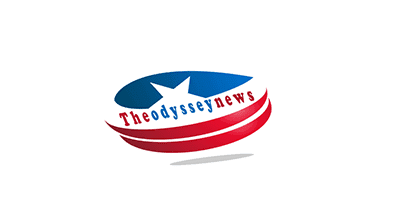 6 Tips for Estate Planning and What You Need to Know
Everyone has an estate, and so do you. Your estate is made up of everything you own, including your house, car, investments, life insurance, and furniture. It also includes your checking and savings accounts and personal belongings. But the thing is you cannot take your estate with you when you pass away.
When that occurs, you'll need to decide how you want to distribute them to the people that matter to you the most. You must give instructions outlining who is to receive what from you and when they are to receive it.
But most people don't realize how important estate planning is until it's too late. According to a study by Cambridge Trust, less than 46% of Americans have a will. Then they're scrambling to take care of issues that may last for years, if not forever.
There are plenty of things you can do to ensure that your estate is in excellent hands. And estate planning isn't hard if you work with the right people, like estate planning lawyers. Find out what you need to know about estate planning and hiring the right professionals. This article will highlight some tips to help you get started with estate planning.
What is Estate Planning and Why Should You Have One?
Estate planning is making sure your family will have what they need after you die.
You might think you don't need an estate plan, but you should write one, anyway. If you don't, things could get messy. Your family may fight over your stuff, or they might give some of your stuff to people that you don't want it to go to. An estate plan is like a map that tells people where to send all your stuff after you die.
If you don't have any assets, you might say you don't need one.
It's critical to realize that inheritances include more than just money. Most likely, you hold objects that mean a lot to you even if they don't have a "market value." A family heirloom, for instance, has no monetary value, but it can have a lot of emotional value.
Without an estate plan, the government decides for you. When you die, the government takes your money and gives it to schools and hospitals. Your estate plan allows you to decide who gets what and excludes people you don't like.
Who Needs an Estate Plan?
You don't have to be old and rich to make a will. In fact, you should make one no matter what your age or how much money you have.
But estate planning should be a priority for unmarried couples and blended families. Without a will, assets go to blood relatives, so unmarried partners can't inherit. Family members from past marriages and current spouses may or may not want to split assets.
Tips for Starting Your Estate Planning
It's never a good idea to leave your affairs without a plan. No matter how unlikely it seems, it's important to have a legal document that specifies who handles your finances after you're gone.
Now that you have a clear idea of estate planning, you can begin with the following tips in mind:
Seek Help from Estate Planning Lawyers
Source: Pexels
Many DIY estate planning websites, software, and trust kits say you can save money. But they are unlikely to produce a good plan that meets all your goals. Also, canned programs and forms do not provide the legal support necessary.
Putting it together is tricky without estate planning lawyers. Because only they know the rules on property rights, taxes, wills, probate, and trusts specific to your area.
If you live in California, there are a lot of estate planning lawyers in Fresno to get in touch with. You can talk to them about what you have, why you need a plan, and who should be in it.
Estate planning lawyers draft legally enforceable documents, so you don't have to worry about it. It's good to have someone help manage your assets, liabilities, and title arrangements.
An estate planning lawyer is important so that you can meet other goals. You may end up having to endure years of estate litigation if you do your own estate planning.
Get Help from Family Law Lawyers for Guardianship of Your Dependents
How will you raise your kids if both parents die in an accident? Make sure you think about how your kids will get anything before you leave them. Unless you have a smart sibling, it's best to put the money in a trust.
If you can't resolve issues on your own, you need to seek the help of family law lawyers. The family law field covers everything from adoptions to probate. Custody, divorce, and probate overlap with the juvenile court for things like guardianships. So, family law lawyers can manage cases at any stage of the process.
To give you an idea, here are some lawyers you can get in touch with:
Divorce Lawyers
Child Custody Lawyers / Paternity Lawyers
Domestic Violence Victims Lawyers
But, before naming a guardian, make sure you consult with them ahead of time to get their consent. Also, keep in mind that they do not have to be the ones in charge of your child's inheritance. A trustee can take care of your child's inheritance until they're old enough to do it themselves. Finally, make sure it is someone you can trust your children's future once you've passed from an accident.
Consider Disability and Death in Your Documents
Source: Pexels
Estate plans outline what you'd like to do with your assets and dependents. In case of incapacity or death, you need to prepare a few things. Without an estate plan, a judge in probate court can make such decisions for you. Protect your assets from probate by preparing estate planning documents.
Your assets and family status determine what you need in an estate plan. If you're a business owner, you must have succession plans. Likewise, parents of special-needs kids should have special-needs trust. There are options for all income levels, no matter how you want your assets divided.
Minimize Assets Lost to Taxes
Taxes play a big part in estate planning. The goal is to leave as much as possible to your heirs. This may be an issue if a large part of your estate is not in cash. This could imply selling assets such as a home or stocks you wish to leave to an heir.
That's why understanding these taxes is so important.
Estate Tax
Inheritance Tax
Gift Tax
Get professional help if you have a large estate with many assets. Estate planning lawyers will help you draft a will that's sure to distribute your assets the way you want.
In this scenario, finance lawyers can also help. Even ahead of time, you can help your beneficiaries avoid or limit inheritance taxes. They can work with tax professionals to find a way to reduce your estate tax bill.
Merge Documents in a Secure Portal
When planning your estate, make sure your valuables are secure and accessible. This can include storing sensitive documents on secure file-sharing platforms. In case of incapacity or death, you can store your passwords in your internet accounts. Estate planning lawyers can help you organize and account for the relevant documents.
Update As Needed with the Help of Modification Lawyers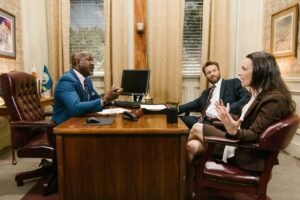 Source: Pexels
You should change your estate plan every time your life changes. Re-evaluate it every three to five years. One reason is that you might have big events happening during that time. Getting married, having kids, and getting older are all good reasons to update it.
If you want to change a trust, a lawyer can look at it and change it so it will do just that. Of course, you can make modifications on your own. But, if you are hesitant about doing so, it is best to seek the help of modification lawyers.
To Wrap it Up
The best way to understand the process is to know what questions to ask and whom to ask them. This is why seeking estate planning lawyers is beneficial. You can ask them all the questions, get straight answers in layman's terms, and make the best choice.
All in all, you probably have much more to gain from estate planning than you have to lose. What's more, if you get a professionally drafted document, you can also draft your own letter with it. If you're sick, this is a good way to let your family, friends, and loved ones know how you feel about them.
An estate plan isn't just for the wealthy. It's a planning process that needs to happen. There are ways to get legal help in this area; the internet can be a great place to start finding information. All you have to do is get started on making an estate plan before something happens that prompts you to do so.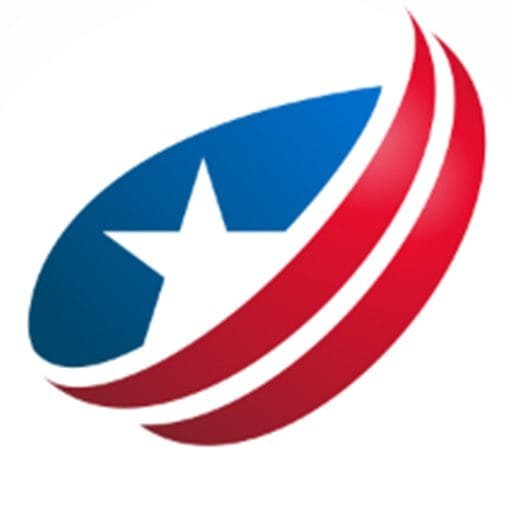 Odyssey has been the lead content writer and content marketer. He has vast experience in the field of writing. His SEO strategies help businesses to gain maximum traffic and success.