best strategy to get more donation to help poor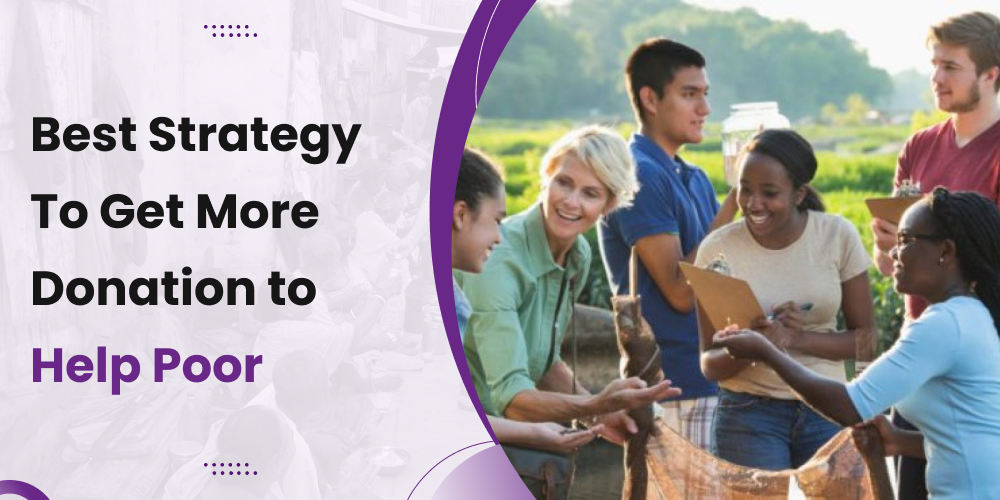 Increasing your organization's donations is a no-brainer tactic for any nonprofit organization looking to get off the ground. Donations are an important aspect of some organizations' operations, and they can also be utilized to benefit other fundraisers. Regardless of why your group seeks donations, persuading individuals to give money to your cause is a difficult undertaking.
Asking to help people in need isn't the simplest way to raise funds for your organization, but it doesn't have to be the most difficult.o help 
One simple reality is that capturing your audience's attention is the first step in receiving any gift.
This is not an easy feat in our fast-paced, short-attention-span environment, but there are strategies to captivate your audience's attention and keep them intrigued.
The more interested and attracted donors you keep, the more donations you will receive.

E-mail campaigns 
Subscriber email campaigns can keep donors up to date on past, current, and future initiatives.
You may use this platform to create emails that educate and persuade your donors to donate. 
An email alerting you to the start of a new campaign

Information about a current campaign

The campaign has come to an end.

Successes from previous campaigns

Between campaigns, send weekly emails to keep donors interested.
Make sure your donation link is constantly available to your donors when they read their emails.
Furthermore, ensure that the format is compatible with both mobile and desktop devices, as nearly half of the population receives their emails on a mobile device.

Text messages 
In today's world, text messages are the most effective way to communicate with others.
It is the ideal technique to attract your donor's attention and ensure that they notice your messages because they check their phones once every 12 minutes.
If you have a CRM database, you'll almost certainly have all of your prior donors' phone numbers, making sending an automated SMS to ask for donations a breeze.

Snail mail 
Snail mail has become less popular in recent years as technology, email, and instant messaging have become more popular.
This isn't to say that sending campaigns by snail mail isn't an effective tactic.
Your contributors are receiving less snail mail these days, so if you send your campaigns in this format, you will have less competition.
This means that when you send a fundraising campaign using this media, your donors will be more likely to pay attention.

Facebook 
Facebook, which has over 2.6 billion monthly users, is a terrific method to get the word out to your funders about your initiatives.
You may create a page for your group and receive money directly through Facebook using the integrated donation widget.
However, with all of the clutter on Facebook, it can be difficult to be seen by your donors. You can design a Facebook ad that incorporates your donation request to eliminate the clutter and ensure that it appears in people's feeds.

Instagram 
When it comes to social media efforts, Instagram, unlike Facebook, is often disregarded.
Instagram has over a billion users and is still growing. Your organization can use the Instagram Donation Sticker in the stories feature to not only advertise your campaign but also to collect money directly from the platform.

LinkedIn
Non-profit organizations have their own LinkedIn account. Using this account, you can use their fundraising capabilities to attract new donors as well as persuade existing supporters to increase their contributions. Or there are many Catholic charities to donate to with your support. 

Blog 
A blog can both attract new donors and keep current donors informed about the status of your campaigns.
Throughout the campaign, write many blog entries and include photographs or videos that can impact your donors' emotions to donate more.
It keeps your donor base engaged and informed about your campaigns and organizations' success.

Donation software 
Donation software not only assists you in managing your donations and relationships but also assists you in identifying fresh leads on possible contributors who are more generous.
With so much donation software available, you must choose the best one for your purposes. You may enhance the number of donations you receive automatically by using the correct donation software.

Multiple channels 
Using only one medium to spread the news and collect significant sums of money, such as email campaigns, is ineffective.
Using a variety of donation channels can appeal to a wide range of demographics and help spread the news about your campaign in a variety of ways.
The demographics of Instagram and Snail Mail users are similar, but reaching out to both expand the number of possible donors, which in turn improves the number of donations you receive.

Stories 
Donors may be enticed to donate more if your organization can convey compelling stories.
People may feel compelled to donate as a result of hearing these stories because they want to feel better about themselves.
Use these tales in your campaigns to show how donations can help people in need.

Recurring donations
It's simple to increase your donations by having a contributor sign up for recurring donations.
People are used to paying for items every month, so why not donations this way we all can solve a common question how to end poverty? Many businesses nowadays are converting to subscriptions for their entertainment, so why not donations?
Recurring donations will make it easier for your organization because the donation will come every month without you having to spend time on any additional campaigns.
It frees up time for your organization to focus on attracting new donors and increasing donations.

Hosting charity events 
Hosting charity events is a fantastic strategy to raise in-person donations.
These events prepare people to be in a generous mood when they come, so when they are asked for donations, they are more likely to offer a larger amount.

Personalized messages 
Because they are targeted at a specific contributor, personalized messaging will assist in increasing donations.
It overcomes the bystander effect, which enables people to assume they don't need to help because someone else will.
People are less likely to refuse a donation when they are addressed directly.

Thank you notes 
Thank you notes express gratitude to your donors for their contributions to your cause.
These types of comments demonstrate that you value your donor's generosity, which will encourage them to give again.

Peer-to-peer 
Your donors can fundraise on your behalf through peer-to-peer fundraising.
It helps people to spread the news about your campaigns without requiring much effort from your company.
As a result, more potential contributors will become aware of the campaign and are more likely to donate.

Reviews
Another approach to allow the donors to speak for themselves is to post supporter reviews.
It allows future potential donors to witness prior donors' great experiences and be convinced to donate to your organization.

Where will the fund go?
Sharing stories about where the funds go and who they help brings the donations closer to home.
It gives contributors a sense of connection to the impact they are having on the globe. This persuades contributors that their contributions are genuinely making a difference.

Share results
Sharing the progress of your contributors' donations can encourage them to assist you in reaching your goal.
The gamification tactic for donations makes it exciting for your donors to donate more because they can see the donations slowly approaching your goal, and you could even employ a low-key endorphin-inducing image to get select key donors to donate more to help you meet your goal if you're ever close.

Wrapping up 
Each of these tactics can be used to raise donations for your fundraising campaigns, but some may perform better for your organization than others.
Examine what your company is missing and what it requires to choose the finest techniques for improving your campaigns.
A Little Help Is What They Need To Support Them Through Catholic Charities Donation Center.
Spread Infinite Joy With Small Donation Support Catholic Charities Donation Center.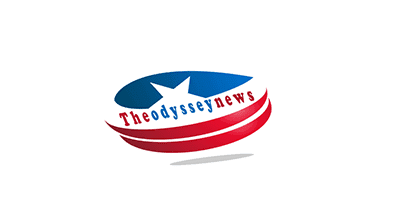 Luxurious Lounger Is Perfect For Relaxing In Style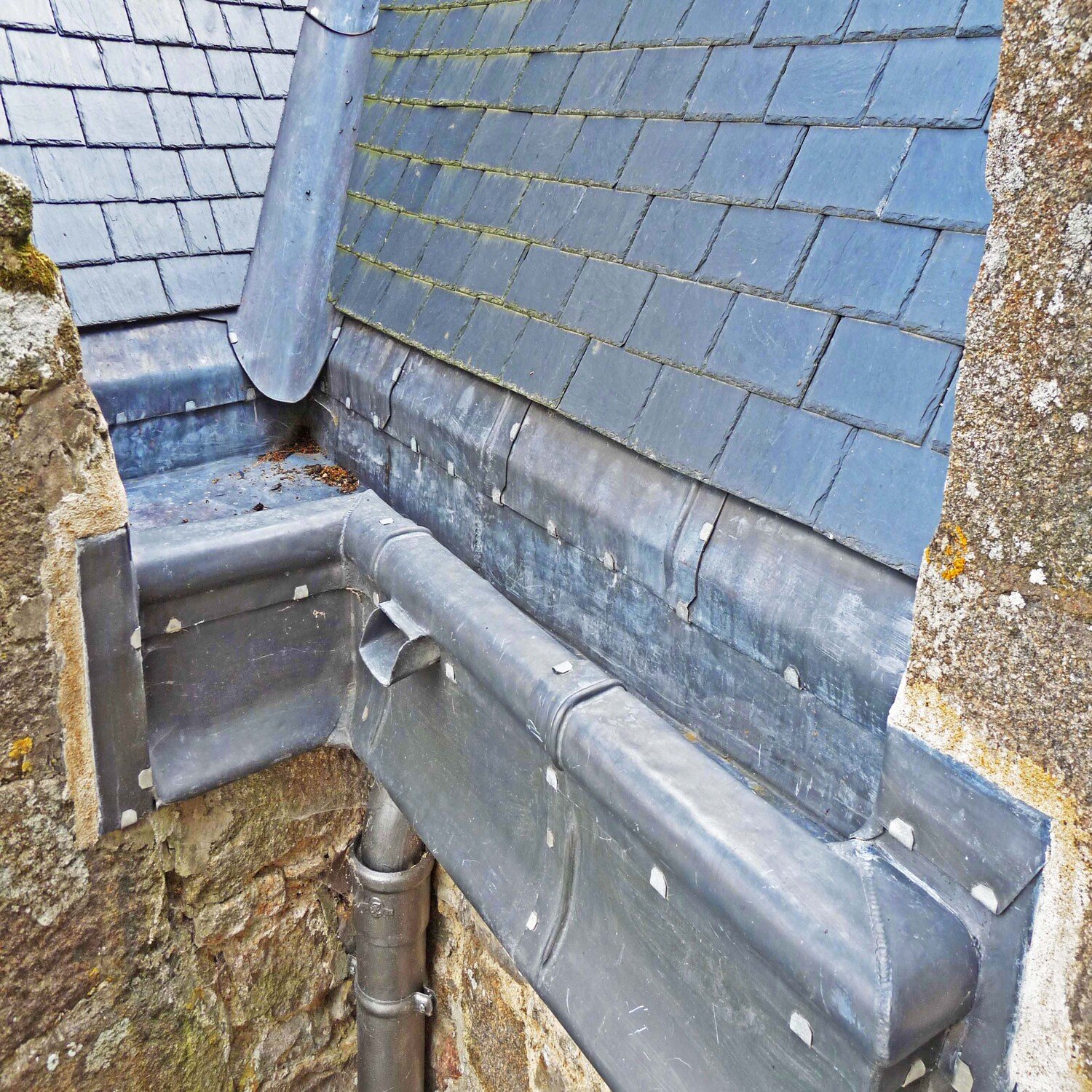 You deserve a break! Whether you need to take a break from the rigors of life, or simply want to read a book on your couch without having to move, this luxury corner sofa set is the perfect way to relax. A beautifully designed lounger made with aluminum frames and deep-filled cushions that are both comfortable and lightweight. Buy yourself a luxurious corner sofa to relax in style with this summer. This furniture set is perfect for any home, is constructed using an aluminum frame, and comes with deep-filled cushions.
How to Choose the Right Lounger
If you're looking for a comfortable place to relax, you should consider purchasing a lounger. There are a lot of different types of loungers to choose from, so it can be tough to decide which one is right for you. In this article, we'll help you choose the perfect lounger for your needs.
First, think about what type of relaxation you want your lounger to provide. If you're looking for a place to read or take a nap, a recliner will work best. If, on the other hand, you want to enjoy some peace and a comfortable lounge while relaxing in the company of others, try Gutterwarehouse.co.uk.
Next, consider your budget. Not all lounges are created equal. Some are more expensive than others, but there's no need to overspend just because you can. You can find quality loungers for a fraction of the cost if you know where to look.
Finally, think about your lifestyle. Are you comfortable lying down in one position for an extended period of time?
Types of Loungers
Rattan's luxurious lounger is perfect for relaxing in style. It has a variety of different seating options to make it perfect for any situation. Whether you're looking to take a break after a long day or just want to catch some zzzs, this lounger has you covered. Plus, it looks great in any space!
What Is a Lounger's Purpose?
A lounger is a comfortable piece of furniture that can be used for relaxing in style. Some lounges are designed to be used as chairs, while others are designed to be used as beds. They come in a variety of styles and can be used in a variety of settings. Here's what you need to know about their purpose:
Loungers are perfect for when you want to relax in style. Some lounges are designed as chairs, while others are designed as beds. They come in a variety of styles and can be used in a variety of settings. They can be used at home, at the office, or even out on a date. Whether you're looking for something to use at home or on the go, a lounger is the perfect piece of furniture for you!
What Qualities Should I Look For in a Lounger?
This luxurious lounger is perfect for relaxing in style. Whether you're at home or on the go, this comfortable piece will provide the perfect spot to unwind. Here are some key qualities to look for when shopping for a lounger: comfort, durability, and style.
Comfort is key when it comes to finding a lounger. Make sure that the chair is large enough to accommodate your body size and shape, and has padding and support to ensure a comfortable sitting experience. Durability is also important because you don't want your lounger to start falling apart after only a few months of use. Look for a chair that is made from high-quality materials, such as metal or wood, which will last longer. Finally, consider how stylish your lounger looks. A stylish lounge will add personality and style to any room, no matter what décor you have installed.
Choosing the Right Size
Choosing the right size for your lounger is essential to ensuring you have a comfortable and luxurious experience. Factors to consider include your weight, height, and arm and leg length. 
If you are uncertain of the size you need, please contact us for assistance. Our team will be happy to help you find the perfect lounger for your needs.
Types of Sofas and Which One Fits Your Style
If you're looking for a comfortable place to relax, a sofa is a perfect option. But which one? There are so many different types and styles of sofas, it can be hard to know which one will suit your needs. Here are some tips to help you decide: 
Consider your lifestyle. Are you a stay-at-home mom who wants to catch up on TV shows? Or are you a busy professional who spends most of her time working? If you're the latter, you might want to consider a

rattan corner dining set

with more storage space. Suitable options include sleeper sofas with built-in storage spaces or sectionals with extra storage spaces underneath. 

Think about your decor. Do you have a modern or traditional home? If modern, go for an open-concept couch with plenty of storage space in the arms and center sections. If traditional, choose a couch with heavy fabric that won't show dirt or stains easily. 

Consider your budget. While all Sofas Are Not Created Equal, there are definitely some that are more affordable than others. Shop around and find a couch that fits your budget without compromising on quality or features. 
Buying Guide
The best way to relax on a budget is by investing in a quality piece of furniture. One such piece is the Pool Lounge Lounger from Ashley Furniture. This lounger is perfect for taking your relaxation to the next level.
This lounger comes with a comfortable pillow and chaise lounge, giving you plenty of space to spread out. You can also use it as an extra bed for guests or family. The Pool Lounge Lounger is also very stylish, so you can enjoy your relaxation in style.
If you're looking for a comfortable place to relax and get your Zen on, look no further than this luxurious lounger. Made from high-quality materials and with an elegant design, it's perfect for any room in the house. Whether you're watching TV or taking a break after a long day, this lounger is sure to give you the relaxation you need and the style you deserve.