Best Places to Stay in New York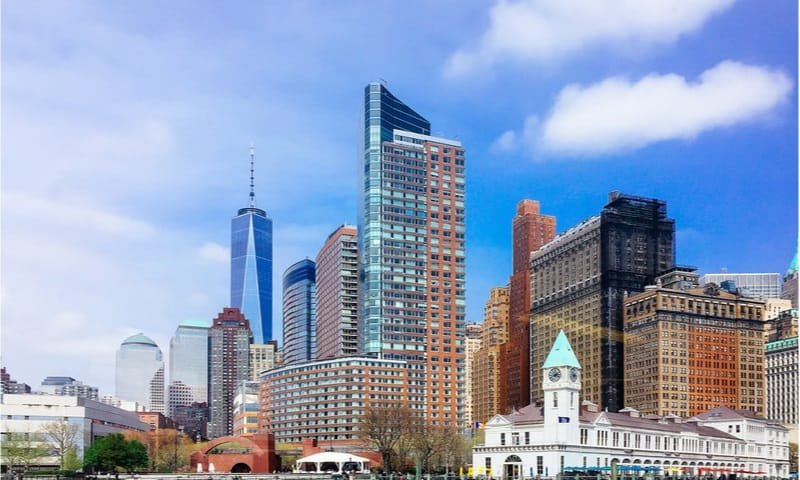 So, you're headed to the beautiful city of New York. We don't blame you! This city is as historic as it is famous, and there's plenty to see and do if you decide to make it your vacation destination. From the soaring heights of the Empire State Building observation deck to the awe inspiring beauty of the Statue of Liberty, those who visit this city of New York will not leave disappointed!
That's not all there is to see here, of course; there are also a number of cultural and artistic attractions to be visited here in the big apple. The Metropolitan Museum of Art is a great example, with tens of thousands of artistic works that mark some of the most significant moments in art history. Then there's the Blue Note Jazz club, an establishment that has hosted some of the most notable names to ever grace the genre. And don't forget about Broadway!
There's more still; we haven't even touched on all the incredible restaurants in the city! As the birthplace of some of the most beloved American staples in the entire country, you'd better believe that there is no shortage of good eatin' when it comes to the streets of NYC. From New York Style Pizza to Manhattan ribeye steak, you won't leave this place hungry!
Before you can experience any of this, however, you're going to have to address one small issue: where you're going to stay! With its staggeringly large population and dense urban infrastructure, lodging in this city tends to be quite expensive if you don't make the proper preparations. Luckily, that's what the goal of this article is. We're going to help you find a stay in New York that's comfortable and economical!
The lowdown on lodging in New York City
Given the fact that it's home to over 24 million Americans, you'd think that New York City would have a surplus of inexpensive places to stay. Unfortunately, this couldn't be further from the truth. Housing in New York is more expensive than it's ever been, and finding a place to stay will likely prove a difficult venture.
If you're willing to think outside the box and escape your comfort zone, there are a number of ways to spend time in New York without breaking the bank. It won't take a determined traveler long to realize that there is a lot more to this city than meets the eye. That goes for housing as much as it does for anything else!
Whether you opt to try new experiences or simply stay in a conventional hotel or resort, the end result won't differ much; you'll be spending time in New York, one of the most famous and attraction-packed places in the world! Now, let's take a look at some of the various options available for your next trip to the Big Apple.
Different days, different stays
As far as lodging is concerned, stays in New York generally fall into three or four general categories. First, you've got the conventional options such as hotels and motels. Then there are home sharing services such as AirBnB, which allow homeowners to rent their home while they're out of town. Third, there are more unconventional options such as Couchsurfing or contacting one of the real estate agents in New York, NY to help you find lodging.
In the following sections, we'll be breaking down these lodging options and sharing the various pros and cons of each. No lodging is perfect, but we're sure that wherever you choose to stay will end up serving you well as a base of operations while you're exploring this magnificent and mysterious city.
Hotels, motels and resorts
First up, we've got the options that were likely the first to come to mind when you read the title. The idea of a hotel has in one form or another been around since the earliest days of civilization, so it's no surprise that New York is home to hundreds if not thousands of these conventionally comfortable hospitality hotspots.
If expense is of no concern to you, you'll probably be most comfortable staying in one of New York's numerous five-star resorts and hotels. If you take this route, you'll secure a central location and easy access to the hottest attractions in the city such as restaurants, bars, shopping centers and nightlife attractions. On the other hand, this type of lodging is likely to be really, really expensive.
For those who can't quite fit a five star hotel into the budget, there are a number of less expensive hotels that offer great value for the price. You aren't likely to be quite as close to the action as you would be if you stayed in the Ritz-Carlton, but hey; it's a place to sleep, right? Trust us, your wallet and credit score will thank you!
If you're really hard up in terms of liquid assets (read: cash), that's ok. Whether you're saving up for a big purchase or simply want to spend as little as possible on your trip, the most inexpensive option available is likely to be a budget motel. These aren't fancy by any means, but they'll give you a place to sleep that won't break the bank. There is a better option, if you ask us: that option is AirBnB!
AirBnBs
If the idea of a hotel is as old as dirt, then this next option is the exact opposite. AirBnB has only been around for a few years now, but it's already made a name for itself as a great way to secure comfortable and often luxurious rooms or homes for surprisingly small amounts of money. If you're looking to spend your New York vacation in style but can't afford the conventional route, then this is for you!
The best thing about AirBnB is that it's much more flexible in terms of price than most other available options. If you've got a budget of $150 a night, you'll have little trouble finding something comfortable if not all that glamorous. For $50 a night, you can get a simple room, while $400 or more a night will likely net you something akin to a palace!
AirBnB accommodations are also great for another reason: they allow you to circumvent all of the rigamarole that's associated with hotels and comparable accommodations, eliminating as much unnecessary formality as possible. In most cases, you simply pick up the key from the owner and unpack your things. That's all there is to it!
In order to save even more money, you can try planning a trip with a few friends, allowing you to split the cost of an entire home for a much lower per-capita cost. Considering the fact that most hotels have strict limitations concerning how many people can stay in one room, this wasn't an option until recently. Now, with AirBnB, it is!
Couchsurfing and rental homes
Rounding out this guide, we've got an even newer development in the traveling scene: couchsurfing and rental homes. Both of these present compelling advantages when compared to both AirBnB and Hotels or resorts, making them something you should at least consider before you book your tickets.
First, let's talk about Couchsurfing. Hippies have been doing this for years, but only recently has it become formally incorporated into a reliable service. Using the Couchsurfing app, you can find generous hosts who gladly share their homes for the low, low price of $0 per night. You're not likely to enjoy the same luxury you would at the Hilton, but the price is unbeatable!
Couchsurfing adds a new dimension to traveling, one that you might just fall in love with once you try it for the first time. Hosts are almost always glad to show you around their city, giving you an insider's perspective of the sights and attractions that most tourists would miss. They're usually good company too, offering a plethora of interesting knowledge to anyone willing to listen. We've never had a bad experience with Couchsurfing!
If you've got a bigger budget to work with but want the privacy and convenience of a rental home, you can try getting in touch with a local real estate agent and seeing what they have available. Many real estate agents will happily connect short term renters with people who have empty properties, often netting you surprisingly cheap yet comfortable stays.
Conclusion
New York is, in a few words, one of the most incredible places on earth. It's a tumultuous, boiling mass of humanity that exemplifies some of the best and worst aspects of our species. If you ask us, we think that everyone should see it at least once; it's an experience that you're highly unlikely to forget!
Beni Restea's experience in marketing and web development took him a long way,as he acquired the necessary skills to be a professional in digital marketing for RealEstateAgent.com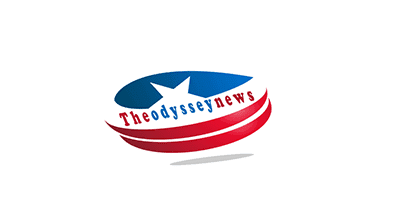 What You Can And Can't Eat With Braces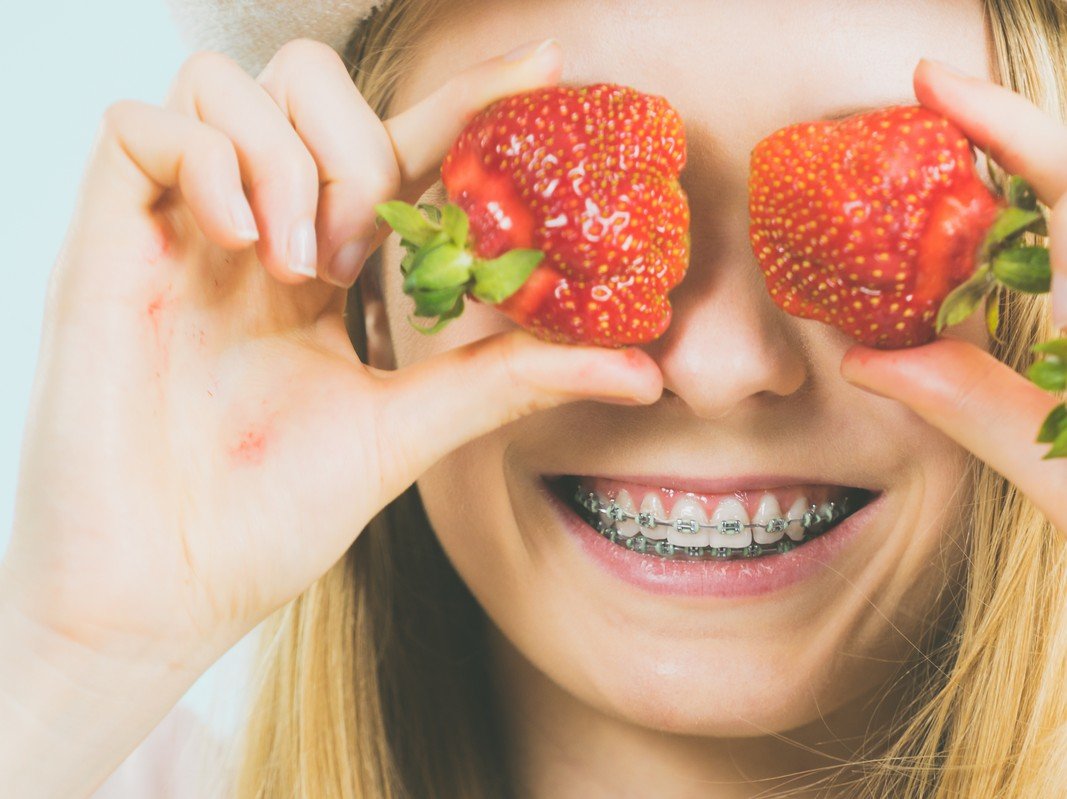 Braces can seem like a major hindrance when it comes to eating the foods you love, but if you know what's off-limits and which foods are okay to eat with braces, it's much easier to keep your teeth clean and healthy while still enjoying your favorite meals. Here's what can't you eat with braces!
Why Are Dietary Changes Needed With Braces?
Typically, with braces, you'll want to stick to a soft-food diet. Avoid crunchy and sticky foods like nuts and hard candy—they can get stuck in between your brackets and wires. Foods high in acid (like citrus) also should be avoided because they can cause damage to your teeth while you're wearing braces. Focus on what you CAN eat rather than what you CAN'T eat—the list of permitted foods is pretty long! The chart below will give you an idea of what's okay
Why Are Dietary Changes Needed With Braces?
Eating regular food with braces is possible, but you need to be careful. Though it varies from person to person, most people have an easier time eating softer foods with braces. For example, if you have an appliance on your upper teeth, try mashing up soft foods such as bread and bananas rather than crunching hard items like apples or carrots. It may also help to cut food into smaller pieces before eating. It's also important to avoid sticky foods since they can get stuck in your braces; chewing gum and chocolates are good examples of things that should be avoided while wearing braces. A healthy diet rich in fruits and vegetables is still a great choice for those with fixed appliances; just cut larger pieces into small bites before eating them!
To Protect Braces From Damage
Avoid sticky or chewy foods. Sticky foods, such as caramel, gummy candies and taffy, can damage braces by sticking to brackets and wires. Chewy foods such as raw carrots and celery have a tendency to get caught in orthodontic appliances. If you must eat these foods, carefully break them into bite-sized pieces first. Don't Pop Your Gums: Keep your mouth closed when chewing food or brushing your teeth with a toothbrush or floss. Picking at your braces could loosen an attachment or wire that's holding an appliance in place—and it's very difficult to put back together! A diet rich in calcium helps strengthen teeth, which is good news for braces wearers.
To Avoid Discomfort After Adjustments To Braces
Because your braces are new, your gums will be tender after an adjustment. To ensure that you avoid discomfort, you'll want to follow these food guidelines: First and foremost, avoid chewing gum (and using a straw) for at least 24 hours after a tooth is moved. Avoid sticky candy and foods like caramel because they may stick to or pull on your braces and cause irritation or pain. Additionally, try to avoid popcorn and hard candies; these often get stuck in braces. Finally, if you have any questions about what types of food are safe for you to eat with braces, ask your orthodontist before eating it.
To Reduce The Risk Of Stained Teeth
Stained teeth are a common side effect of having braces. To reduce your risk of stained teeth, follow a strict oral hygiene regimen and avoid foods that can stain your teeth, like coffee, tea, soda and berries. During your appointment with your orthodontist you'll be provided with instructions to care for your teeth during orthodontic treatment. No matter what type of braces you have, it's important to brush after each meal and drink lots of water throughout the day. A whitening toothpaste or a whitening rinse can also help keep staining at bay while you're wearing braces.
To Change Chewing Technique
Your orthodontist wants you to wear braces for a reason: They'll help straighten your teeth. If you're wearing them properly, your braces shouldn't have any issues—but it's still important to take care of them as much as possible. Instead of gnawing on chips and sandwiches, try eating softer foods like soup or pudding. As long as you're paying attention while chewing, there's nothing that should cause an issue with your braces. Avoid sharp foods like apple seeds (they can get stuck in brackets), popcorn kernels (the same thing goes) and nuts (which are just bad for your teeth all around).
What You Can Eat With Braces
While orthodontic appliances such as braces, retainers and mouthguards may take some getting used to (not to mention a considerable investment), there are plenty of foods you can eat with them. For example, hard or crunchy foods that don't need much chewing — like carrots and chips — aren't going to bother your new dental work too much. But soft and sticky foods can cause damage if they adhere too tightly to your teeth or appliance. As long as you follow these guidelines, you should be able to keep enjoying most of your favorite healthy snacks while wearing braces.
What You Can't Eat With Braces
Many foods aren't safe to eat while you have braces. It's not just sticky foods and hard foods that can damage your braces – many chewy, crunchy, or hard-textured items are unsafe as well. Foods that are too hard for teeth can damage brackets and wires on braces. Some examples of what can you eat with braces