BENEFITS OF AI ENGINEER CERTIFICATIONS IN 2022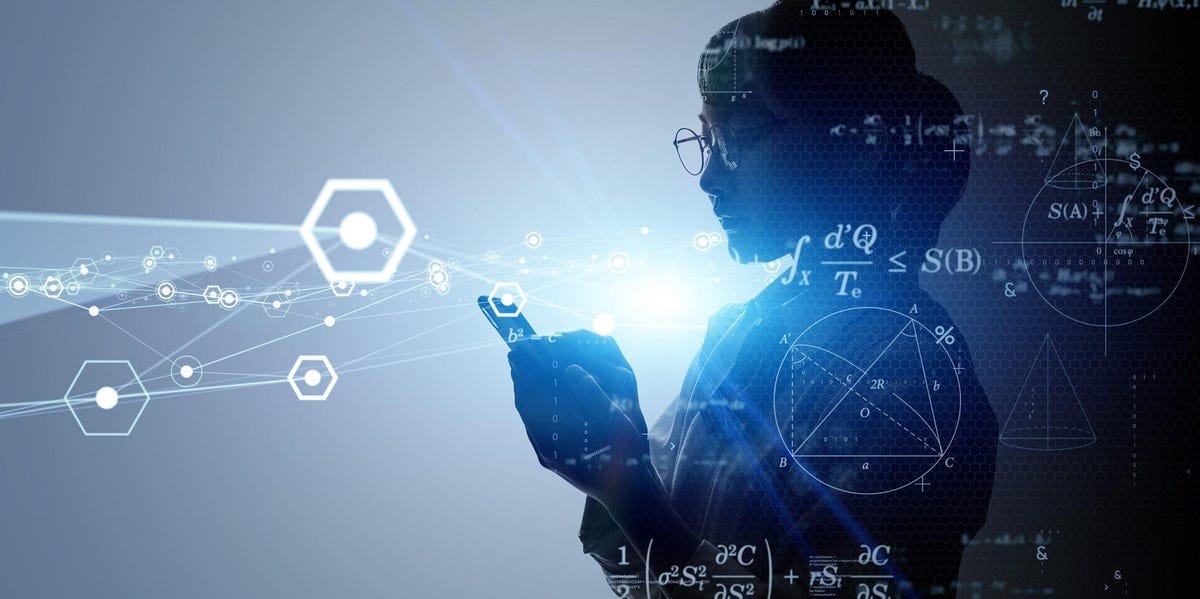 One cannot emphasize enough the influence AI has had on the daily lives of people. While a layman can get into an endless discourse on the benefits of AI technology, the view of well-known researchers and personalities in this industry lend these discussions enough credibility. Famous American Inventor and futurist, in Ray Kurzweil's words, it's very rightly said;
"Artificial intelligence will reach human levels by around 2029. Follow that out further to say 2045 & we'll have multiplied the intelligence- human biological machine intelligence of our civilization- a billion-fold."
This is real revolution! Today's machines are capable of processing a very large volume of data of great complexity quickly. Among varied branches of AI, we find ML or deep learning, whose aim is to enable robots to learn autonomously. Automated vehicles are based on these new technologies. AI continues to progress and this is just the beginning. More and more sectors are using these new technologies including the sectors like health, cybersecurity, finance, etc. the broader aim of artificial intelligence is to create machines capable of recording, learning and analysing data in order to predict events, trends, etc. Being an ever-evolving domain, AI offers a wide variety of roles that AI enthusiasts are keen on taking up. One such role is that of an Artificial Intelligence Engineer.
The artificial intelligence engineer is an IT expert whose mission is to develop intelligent algorithms capable of learning, analysing and predicting future events. An AI engineer can specialise in different areas such as ML or deep learning, which are derived from AI. Their role is to create machines capable of reasoning like human brain. Therefore, they act as a researcher as well as analyse the functioning of human brain in order to build computer programs with the same cognitive abilities as humans. Many people think of AI field to be a cakewalk which can be easily treaded by possessing basic mathematical-statistical knowledge with computer literacy. But believing the facts, it's evident that it's not as simple as it seems to many. Like any other specialized field of work, AI engineering also demands a specialized certification, that will lead you up the ladder.
IMPORTANCE OF AI ENGINEER CERTIFICATIONS:
Professionals specialize in avenues like SAP ERP amongst others. you'd require a credible AI engineer certification in order to kick-start your AI career. Employers prefer professionals with such certifications as you're already a brand with that certified skill.
AI engineering is a technically heavy specialisation, with many technical theories, concepts & technologies that upskill you for this highly competitive AI industry.
HIGH INDUSTRY DEMANDS & CHANGING TRENDS
Statistics reveal that there has been tremendous growth in the number of jobs in analytics and data science worldwide. Being a certified AI engineer is a great idea as AI is set to create millions of jobs by the next few years, with a phenomenal rise in the new-age technologies infiltrating every AI domain.
SHEER DIVERSITY OF JOBS WITH SPECIFIC JOB DESCRIPTION
The variety of job roles that open up for an aspirant post the completion of certification is exhaustive. A budding AI engineer needs more comprehensive course covering all the facets of AI, as diverse as this industry is, the roles in it are very specific.
Just being good in technology doesn't mean you can get a coveted role in the AI industry. In order to stand out among your peers, the only way to do this is by arming oneself with credible certifications.
Hence you cannot undermine the importance of certification in AI & ML. As we move towards automation, it would be a great idea if we learn how to handle this amazing technology with such great potential.
Having discussed the important role AI certifications play in earning a meaty role in the industry, the benefits it churns out for its professionals are humungous.
BENEFITS OF ARTIFICIAL INTELLIGENCE CERTIFICATION:
Showcases your expertise
Professionals learn to build smarter systems
Helps you stay ahead in your AI career
Enhances your understanding of AI manifold
AI is one of the hottest buzzes today & promises to grow ahead. The automation industry is hiring for AI talent for a variety of roles across sectors. Reports state, the hiring for AI engineers has grown by 74% annually in the past 4 years. As AI permeates every aspect of human lives and AI experts are seen as the knights in shining armours for innovation, it is paramount that one grasps the skills in AI to keep up with newer roles that emerge. Enlisted below are the leading AI engineer certifications that will add a lot of value to one's resume and give an in-depth working knowledge to harness AI in organizations:
CERTIFIED ARTIFICIAL INTELLIGENCE ENGINEER (CAIE™)- USAII
This is a high-level pick for engineers. CAIE is designed for undergrads, grads & diploma students worldwide ready to dive into AI field & it's designed according to the AI job market & keeping in mind the right AI skills in mind to sustain your career growth. Looking at an annual growth rate of 16% globally, CAIE's curriculum is engineered by top 15 SMEs & industry experts in AI domain. This program expects you to acquire understanding of AI on Cloud, Python, ML pipelines, ML algorithms, deep learning foundations, Tensorflow, NLP fundamentals & many more. The self-study kit includes personalized study-books, real-world workshop-based eLearning, HD self-paced videos vetted by industry experts, shareable digital badge and stat-of-the-art Lab.
IBM AI Engineering Professional Certificate
It is offered on a robust courseware of six (6) courses Machine Learning with Python, Introduction to Deep Learning and Neural Networks with Keras, Introduction to Computer Vision and Image Processing, Deep Neural Networks with PyTroch, Building Deep Learning Models with TensorFlow, and AI Capstone Project with Deep Learning.
Microsoft Certified: Azure AI Engineer Associate
It is an AI Engineer certificate program specific to Azure Applied AI Services.  They offer a blended learning & introduction to ML, DL & essential AI programming languages with Provision and manage Azure Cognitive Services.
Having discussed that, it becomes imperative to invest in an AI certification to earn that edge over competitors in the industry & be a class-apart AI engineer to lead the domain and gain the best from the AI industry.
Aileen Scoot is a professional writer, blogger who writes for a variety of online publications. She is also an acclaimed blogger outreach Exper.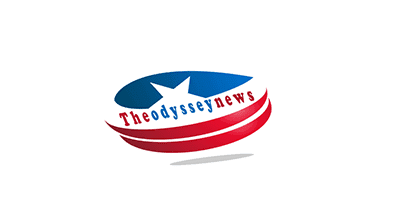 Difference Between Objective and Subjective
The human being from his conception is absorbing characteristics of his environment, which little by little incorporates his personality and creates his particular way of seeing the world. Now, being man a construct of the society in which he develops, he acts according to his beliefs, culture and values ​​of his locality, but also his reasoning leads him to discern between his feelings and reality. It is there where the objective and the subjective fit in, to differentiate between what it is and the perception one has about it.
What is Target?
The word objective has several meanings, and it is that an objective can be related to a purpose or a goal to be achieved, after drawing up an action plan that contains activities that guide the steps to follow towards achieving the initial purpose.
It is very common to find the objectives in the academic field, in research projects, in business strategies and even in the military field, where an end is marked from the beginning, and the forms, procedures and resources are designed to obtain the results. expected. objectief subjectief It should be noted that success or failure will depend on the ability to anticipate, plan and react to eventualities that may arise along the way, which will allow you to adapt without losing the objective.
On the other hand, we also refer to objective when a person makes a judgment or acts without being influenced by personal feelings, values ​​or beliefs, but maintains a neutral, impartial and fair position. This is also known as objectivity.
For science, one of the fundamental principles is to be objective, since this gives the studies carried out a universal validity, being a faithful representation of reality, without being altered by the subject's own perception. For this reason, for knowledge to be considered objective, it must be devoid of moral, religious, and cultural values.
Objectivity is not only achieved in the field of research, since it is necessary in areas such as medicine, judicial entities, journalism, sports arbitration, to name a few. And it is that to exercise any of the previous branches with ethics and responsibility, the ideology or the feeling of the person cannot be involved, since this distorts the events according to their particular way of seeing them.
What is Subjective?
The subjective term refers to the way in which an individual perceives things from their own conception of the world, considering feelings, emotions, beliefs, ideology and culture. Therefore, the judgments issued from the subjectivity of a person reflect their own reality, but not reality itself.
Subjectivity is related to the way of thinking of those who give their opinion, so their way of conceiving a fact can be very different from the way in which the same fact is appreciated by another person. An example of this may be the concept of beauty, which varies according to each person, because what is considered beautiful by some, others may describe as intolerable.
It is for this reason that subjectivity does not have a universal character, since the conclusions obtained are relative. In the same way, the subjective is not verifiable or auditable, since it obeys the very particular motivations of each person. Sociology points out that subjectivity is conditioned in society by historical, political and cultural circumstances, which define the interaction between subjects based on the principles and values ​​of that community.
Therefore, subjectivity is part of each individual being a characteristic of the human being, and it is that thanks to their ability to reason, each lived experience is interpreted consciously or unconsciously and leads them to have a conception about the world from their private construction. This construct cannot be generalized, since it obeys exclusively to an individual, but that does not detract from the value that this reality has for him.
In the labor field, it is possible to find areas in which subjectivity predominates as fundamental characteristics in the people who exercise it, such as education, psychology, music, artistic works such as painting, drawing, writing literary texts. (Poetry, stories, novels,), among others. And it is that that subjective human contribution is required to be able to fully develop these activities.
Difference Between Objective and Subjective
The objective refers to reality as it is, while the subjective expresses the way in which the individual perceives reality.
Subjectivity is related to feelings, beliefs, values ​​and experiences. On the other hand, objectivity has to do with impartiality and neutrality.
Being objective, the arguments have universal validity. Unlike the subjective, whose opinion cannot be generalized.
Science considers as one of its fundamental principles to be objective, contrary to the subjective, which detracts from it.
Areas such as research, medicine, justice and journalism are characterized by their objectivity. On the other hand, the field of sociology, arts and education have a subjective character for their realization.
Subjectivity is part of the human condition, so it can be complex to exclude one's own perception of the facts in an objective judgement.
Difference Between Objective and Subjective
There are a number of philosophical questions, related to the questions of objectivity and subjectivity of a statement, judgment, information, point of view or anything else. A statement is said to be objective when it is based on facts, and is easily proven and impossible to deny.
Although in the absence of facts about a matter, then the statement becomes subjective, as the speaker presents his or her opinion, which is always biased. Subjective perspective is based on personal feelings, likes, interests, dislikes, and the like. Therefore, the real difference between objective and subjective information lies in fact and opinion.
Goal Definition
Objective refers to an unbiased and balanced statement that represents facts about something. The statement is not colored by the speaker's past experiences, prejudices, perceptions, desires, or knowledge. Therefore, they are independent and external to the mind of the specific person.
Because the information is entirely factual, it can be observed, quantified, and demonstrated. It can be counted, described and imitated. It presents the complete truth and is free from individual influences, making it useful for rational decision-making.
Definition of subjective
Subjective means those ideas or statements that are dominated by the speaker's personal feelings, opinion, and preferences. It is an interpretation of truth or reality, from the speaker's angle, that informs and affects people's judgment and is always biased. It can be a belief, opinion, rumor, assumption, suspicion, which is influenced by the speaker's point of view.
A subjective point of view is characterized by the specific person's past experiences, knowledge, perceptions, understanding, and desires. These statements are based solely on the ideas or opinions of the person making them, as there is no universal truth.
Key objective and subjective differences.
The fundamental differences between objective and subjective are discussed in the following points:
A neutral statement, which is completely true and factual, unbiased and balanced, is objective. Subjective means something that does not show a clear picture or is simply one person's perspective or expression of opinion.
An objective statement is based on facts and observations. On the other hand, a subjective statement is based on assumptions, beliefs, opinions, and influences of personal emotions and feelings.
Objective information is demonstrable, measurable and observable. In contrast, subjective information is relative to the subject, that is, the person who performs it.
The goal statement can be checked and verified. Unlike subjective statements or a series of balanced opinions, they cannot be verified or verified.
When information is objective, it remains the same, regardless of the person reporting it. Conversely, a subjective statement differs from one individual to another.
An objective statement is appropriate for decision making, which is not the case with a subjective statement.
You can find the objective statement in hard science, textbooks, and encyclopedias, but a subjective statement is used in blogs, biographies, and social media comments.
conclusion
At the end of the discussion, objective information is that which produces the complete truth, that is, presents a story from all angles in a systematic way. It is a fact, which is demonstrably true. Rather, subjective information is colored by the character of the person providing it. It is a great interpretation or analysis of the facts based on personal beliefs, opinions, perspectives, feelings, etc.
I'm a professional Web and graphic designer with 5 years of experience in developing web design skills.