Beginner guide to eye makeup get These brushes and ace that perfect look
New Delhi:
  Mastering the art of eye makeup is not an easy task. For makeup lovers, knowing how to use makeup tools to bring that magic to your face is important at first. It's important to understand the basics to focus on the sparkling look. Once you know what kind of brush to use and how to use it, you can use your makeup skills to be creative and look good. There are a variety of eye makeup brushes in the market, figuring out which one is used for what is a fairly difficult task. To play with good makeup products, you require to have the ideal brushes too! To play with good cosmetics, you also need the perfect brush!
Rayed Merchant, spokesperson, Proarte, shares popular eye brushes that beginners need to perfect eye makeup.
Blending is the key to a perfect make-up look. There are several eye makeup brushes of different sizes and shapes, each of which works differently. However, as a beginner, you don`t need each one. Blending brushes help you mix and match different eyeshadow colours when you apply.
The best eyeshadow brushes for blending are:
Dense and small blending brush
This eye makeup brush is perfect for applying an eye shadow base to your entire eye. Whether it's a powder product or a cream product, a small, dense brush is perfect for blending products. As a novice, it will help you apply it quickly.
Fluffy blending brush
Use a fluffy blender eye makeup brush for natural gradations. After applying eyeshadow and eyeliner, use this eye makeup brush for a natural finish as it skilfully blends the colours. This is great for creating smoky eyes and a dramatic look. You will receive a tapered or rounded fluffy brush for blending. Fluffy eye makeup brushes can be used for blending with or without products. The tapered brush lets you apply more concentrated colours to the crease. For a cut crease look, go with a small tapered blending eye makeup brush.
Large, domed blending brush
This brush is great for beginners to seamlessly get the perfect blend look. This eye makeup brush allows you to instantly bluff, blend and highlight colours. This eye makeup brush gracefully blends and completes a look without any harsh lines.
Crease line brush
Crease line eye brushes can enhance the depth of your eye makeup. You can add sharpness to your eyes by adding shadows to the crease of your eyelids. This eye makeup brush is very easy to use. Select the product you like, push the brush into the crease of the eyelids, and swipe left or right to get the colour you like. It`s small enough to help you draw accurately, so it`s perfect for use with the inner corners.
Winged eyeliner brush
It looks like an angled brush, but the corners are a little longer. The perfect brush for drawing dramatic wings with liquid or gel eyeliner. You can also use it to experiment with the look and style of different eyeliners. Winged eyeliner, however, requires practice to master the arts!
With this eye makeup brush, you can gently blend the concealer and apply it to your eyes. You can use this brush to cover hard-to-reach areas and specific areas of the eye.
Pencil brush
Pencil brushes are used for softening and smudging the outlines. It`s so sharp that it adds highlights and details to the eyes. It works like a pencil for eye makeup. You can draw accurate lines on the eyelids, eyelash lines, and creases. It helps you make up in style.
Smudge brush
As the name implies, smudge brushes are used to create smudging effects. But they are also multipurpose brushes! If the shadow is more pigmented, you can easily spread it using a smudge brush. You can efficiently mix different shades.
Flat shader brush
Basically, use a flat shader brush to apply eyeshadow. This is to pick up the product well. It helps to cast shadows evenly on the eyelids. If you like to try out the dramatic smokey eye looks, this is a must. Larger shader brushes will quickly help cover more areas. They are great for basic eyeshadow applications.
An angled brush is used to emphasise the eyebrows and create a natural look. It picks up the product cleanly. It can be the ideal brush for applying liners to give a cat-eye look. With an angled brush, you can effortlessly apply eyeshadows all over the eyelid, in the corner, and in the crease line.
Using the right brush is just as important as using the right cosmetics. Having different brush sets can only complete the art if you know how to use them properly. Knowing which eye brushes are worth putting in your makeup collection will help beginner`s master art. Use the right tools to create a great look and shine! You can make your eyes look even more beautiful and appealing with the right eye makeup brushes.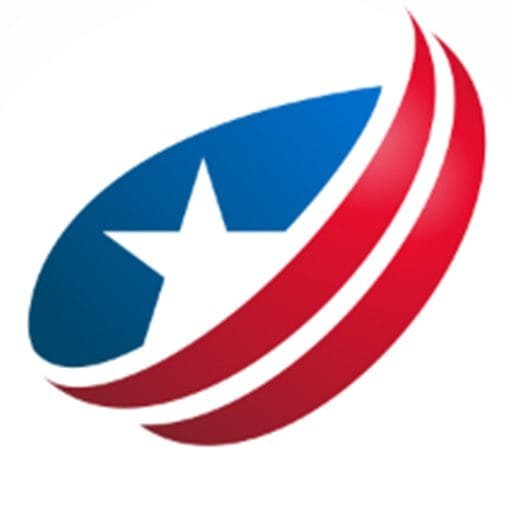 Odyssey has been the lead content writer and content marketer. He has vast experience in the field of writing. His SEO strategies help businesses to gain maximum traffic and success.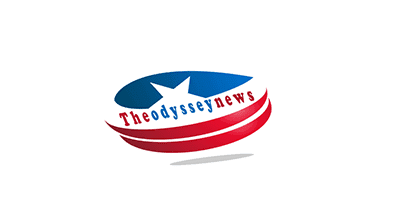 Essential Tips Buyers Should Keep In Mind While Shopping Wedding Rings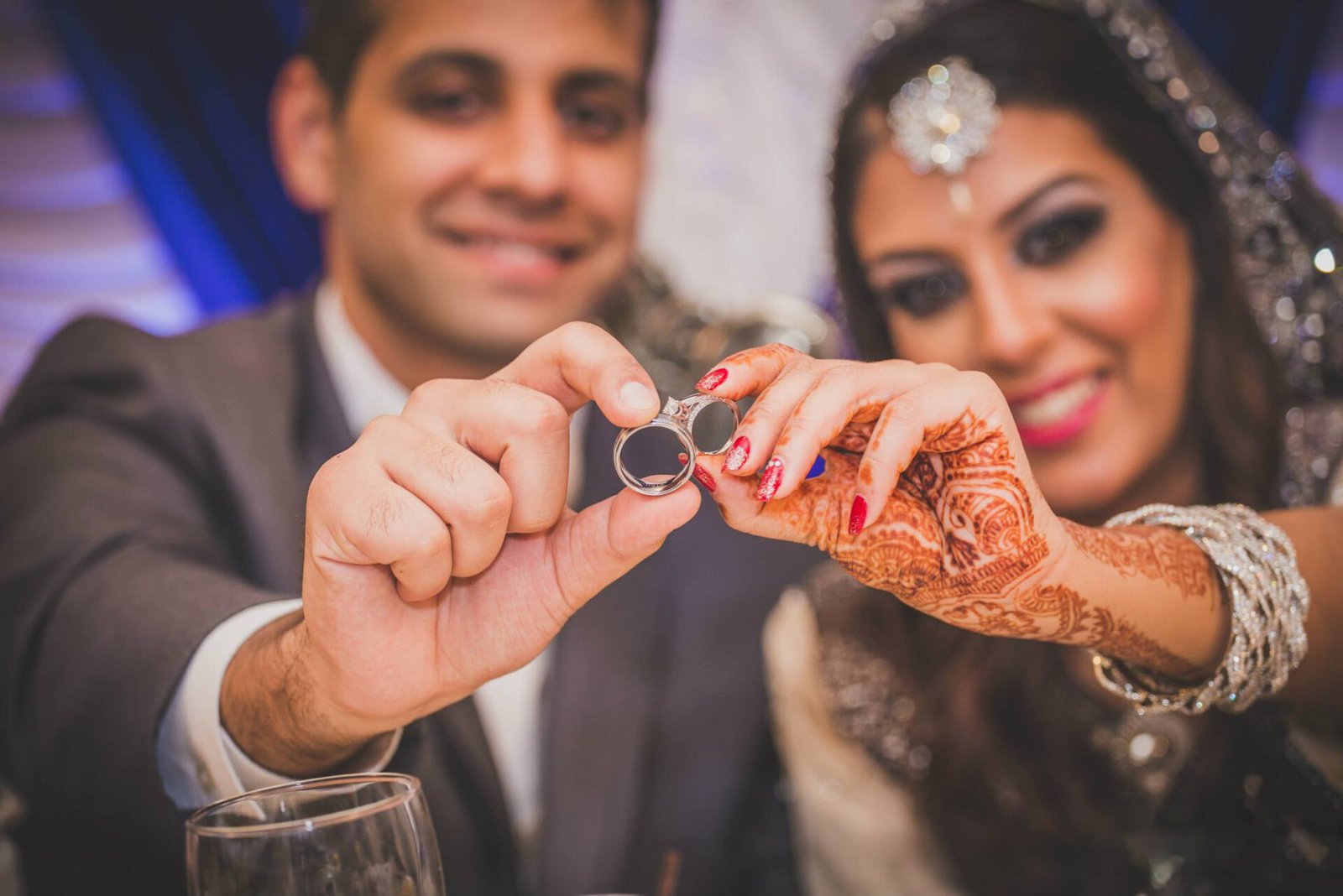 While shopping for any special item, a buyer's mind is always in doubt about choosing the best above best. This is one of the tough challenges for buyers to choose the best as there are already so many options. Wedding rings are something very special and will hold the forever memories of the love birds. So, to pick the best wedding ring, customers have to go through all the wonderful options that can catch their eye. This is not an uneasy job as there is not a chance of mismatch on an all-important day.
Many designs of wedding rings are sold by sellers but when it comes to customers they are always busy. Out of all the top wedding ring picks, lab diamond rings. Gold rings and platinum rings are popular choices. Yet, the beauty of real diamonds cannot be compared with any options. If a customer wants to buy an excellent-looking wedding ring then the customer can rely on the best lab diamonds Singapore rings as they are considered an elite choice in the current modern market.
Selecting a wedding ring in hassle can be a costly decision that cannot be undone. Hence, there are some essential tips that buyers should keep in mind while buying wedding rings., such as:
Customers having good money in hand are free to purchase whatever ring design they want or wish. For shopping for wedding rings, the budget does play a big role if the price is more, customers will be discouraged which can be a big upset.
Out of all the types of wedding rings, customers will want to look at all types of ring designs but which type is the best choice for a wedding ring? Well, it varies from type to type as every wedding ring collection is superb.
The ring's durability is very important if it's not good enough it will get broken. Wedding rings should be used on the other days too so in such cases lab grown diamonds London rings will be overall the perfect choice in many aspects.
If the quality of the ring is poor then after a certain time customers will end up regretting buying these rings with all the money. While shopping for wedding rings quality should be the top priority besides all other factors.
These are the essential tips that buyers do not really know or care about. They have to be more cautious while buying any important thing like wedding rings or related stuff. It is always better to take some time and shop things with a calm mind so that the purchase will be worth it.
Hello! My name is Mr. Abbax khan. I am a content writer & full-time professional Web Designer and Developer specially WORDPRESS with vast experience. I started my graduation in 2016 and graduated in 2020. I'm a professional article and blog writer, has written dozens of content on different topics and worked with professionals all over the globe.
Lab Grown Diamonds: The Next Big Trend in Fashion?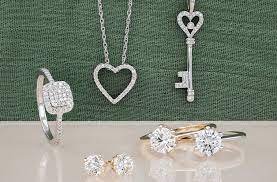 Now, lab diamonds are becoming a new trend in fashion! In the past just less than a decade, lab-grown diamond technology has advanced by leaps and bounds. With these advancements, designers have started creating the most unusual natural gem of all- synthetic diamonds- and this is only one of many types of gems that are being grown in labs today.
The Future of the Diamond Industry – The Future of the Diamond Industry
The diamond industry is in for a big change as new technology improves the quality and yield of lab-grown diamonds. These gems are becoming more popular than ever before, with a number of high-profile celebrities sporting them on their fingers.
What are lab-grown diamonds?
Lab-grown diamonds are created through a process that starts with heating carbon to extreme temperatures and then triggering a reaction that forms diamond. This method is much different than traditional diamond mining, where stones are extracted from the ground.
Why are they becoming so popular?
There are a few reasons why lab-grown diamonds are becoming so popular. First, the quality of these gems is usually higher than those that come from natural sources. This means that they look just as good – if not better – on the finger of a celebrity. Additionally, laboratory processing can create smaller stones which are often more affordable than larger ones. Finally, there's always something sleek and luxurious about diamonds, no matter where they're mined from.
How do you get them?
You can't buy lab-grown diamonds off the shelf like you can regular ones, but there are several ways to get your hands on them. Some jewelry companies will create customized pieces using these gems, while others may offer discounts if you purchase large quantities at once. You can also find them online or in some specialty stores. Just be sure to do your research first to make sure you're getting what you're expecting!
Lab Grown Diamonds in the Fashion World
Diamonds are traditionally a symbol of wealth and luxury, but what if you could wear diamonds that were created in a lab? Lab-grown diamonds are becoming the latest trend in fashion, as they offer several benefits over traditional diamonds. They're environmentally friendly, since they don't require diamond mines to be exploited; they're cheaper than mined diamonds; and they're less likely to cause environmental damage when produced. So why are Lab Grown Diamonds becoming so popular in the fashion world? Jewelers say that people are drawn to them because of their unique characteristics. "Lab grown diamonds have unique fire and brilliance," says Sterling Jewelers CEO Daniel Barron. "They also tend to be slightly larger and rounder than traditional diamonds." Some designers are even using lab grown diamond earrings for their entire collections. Brands like Saint Laurent and Dior have introduced collections featuring exclusively lab grown stones, while other high-end designers like Celine have started including smaller amounts of lab grown diamonds in select pieces. While some may find the price tag a bit daunting, others see it as an opportunity to support sustainable fashion practices. For younger generations who view sustainability as a key priority, choosing products made with natural materials is often the better option.
Conclusion
Recently, the trend in fashion has been moving away from animal-based materials and towards lab-grown materials. Diamonds are no exception to this rule, with companies like De Beers struggling to keep up with the demand for synthetic diamond alternatives. While there are some risks associated with lab grown diamonds (namely environmental concerns), they may eventually become the go-to choice for luxury goods due to their unique properties. So what does that mean for you as a shopper? It means that if you're looking to splurge on a new piece of jewelry, be sure to also consider whether or not the diamond is made using an environmentally sustainable method.
I am an experienced financial analyst & writer who is well known for his ability to foretell market trends as well.
Nora Fatehi stepped out in Mumbai recently dressed in a chic white printed thigh-slit midi dress, teamed with minimal accessories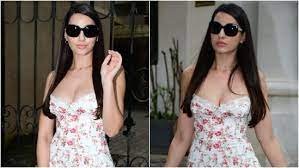 The dancer turned actor will convince you to add floral outfits to your cart with her fashionable look in the ensemble.
Nora Fatehi stepped out in Mumbai recently dressed in a chic white printed thigh-slit midi dress, teamed with minimal accessories. The dancer turned actor will convince you to add floral outfits to your cart with her fashionable look in the ensemble.
One can always expect Nora Fatehi to bring the fashion storm with her impeccable taste. The star is known for her knack for experimenting with voguish statements and never holding herself back from wearing bold looks, whether she is walking the red carpet at a star-studded event or just stepping out in the bay for a casual outing. And recently, she convinced her fans to add floral outfits to their carts and proved that the print is for every season with her glamorous look.
On Sunday, Nora went for an outing in the city dressed in a floral printed thigh-high slit midi dress. The paparazzi clicked the star in the white ensemble, looking chic as ever and serving glam queen vibes. Nora's fan pages also posted videos of her from the outing. The hot and humid season is very much here, and if you are someone who is still wearing their midi dresses, Nora's look should be on your must-have list. Check out the pictures and video below to get your inspiration
Regarding the design elements of Nora's day-out ensemble, the white dress features spaghetti straps, a lace-adorned plunging sweetheart neckline flaunting the star's décolletage, a risqué thigh-high slit on the front, floral pattern in pink and green hues, midi-length hem, and a bodycon fitting accentuating Nora's curves.
Nora teamed the midi dress with a luxurious white patterned leather top handle bag from Christian Dior, strappy white high heels, black-tined embellished sunglasses, a dainty gold chain, and matching hoop earrings. In the end, Nora chose extreme side-parted open tresses, blush pink lip shade, blushed cheeks, dewy base, and beaming highlighter for the glam picks.
Earlier, Nora had dropped pictures of herself dressed in a Faraz Manan coordinated cropped top, bodycon skirt and jacket for attending the Jhalak Dikhhla Jaa press conference. The star shared the post with the caption, "All this good energy got you all in your feelings." Check out her pictures here.
Meanwhile, Nora Fatehi will soon be seen as a judge on the reality dance TV show Jhalak Dikhhla Jaa 10 with Karan Johar and Madhuri Dixit.
I am an experienced financial analyst & writer who is well known for his ability to foretell market trends as well.