Believe it or not, your makeup, nail color, hairstyle and perfume can seduce a man in no time. Discover the beauty tricks that will make you achieve it and drive it crazy!
Seducing a man can be easier than you think, as long as you feel confident about yourself and what you are worth, and you lean on some beauty tricks to make the sexiest parts of you shine. Do you know any? Next, we tell you the lip colors, eyeliner, enamels, perfumes and more beauty tips to seduce a man, drive him crazy in seconds and make him lose his mind while he is with you.
Ready to have it at your feet? (Fire emojis).
Natural skin and sensual lipstick
One of the aspects that men like the most is to see naturally luminous skin and fleshy, reddish lips as if they had been bitten. If it is your first date with him, apply a very soft makeup base and look for an ink that evokes the same color of your lips when you press them.
Now, if your date will be much more passionate, bet on long lasting makeup and fire red lipsticks with warm undertones. They never fail!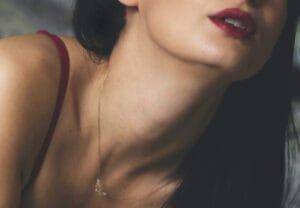 Aphrodisiac perfumes, a must!
Although it is not a fact that perfumes with pheromones are a potion to seduce a man, it has been proven that fragrances with pleasant scents can attract the opposite sex. Some notes that you must try are musky, woody, spicy and floral with hints of lavender and jasmine to experience their aphrodisiac power.
Yes to collected hairstyles
To attract a man in less than a minute, do an up do and expose your collarbone and neck! These two details (combined with a good perfume) seduce effortlessly. We recommend you make ponytails or half ponytails with a few strands in front to look romantic and groomed at the same time.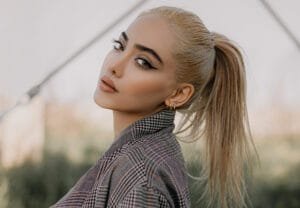 The sexiest nails are worn like this
It is likely that a man does not pay much attention to the nails, but believe us that if you have these details you will notice them: they must be somewhat long (not to the point of hurting), almond shaped and with nude, red or wine colors. The simpler the better.
Eyes to conquer
A man can be conquered with the look and to achieve it, you just have to apply small details in your eyes to make them look more elongated, seductive and penetrating. The best advice we can give you is to use pink, brown and wine shadows with soft touches of glitter in the tear, plus a black cat eyeliner.
We also suggest putting some good layers of mascara to make them look super long and attractive.