Beat Winter Dryness With These Nourishing Body Lotions
If you have a dry skin, it needs moisturizing all year long and not just during the winters. If you have parched skin, you might have tried many methods to cure it. Though many body creams claim to help you get rid of dryness, only a handful of them deliver on their promises. Take all preventive actions before your skin begins to break out, or any other issues arise.
Dry skin requires special care when compared to other skin types. Dry skin causes dry patches, peeling, and itching across the body. To address these concerns, you must pay close attention to the skincare products you use. In addition, moisturization is essential for dry skin. These are the best body creams for dealing with dry skin every season. Try the cremes and lotions listed below if you want to pamper your skin or alleviate your persistent dry skin issues!
This article will look at some amazing body lotions loaded with skin-friendly ingredients that will soften and moisturize your dry skin while keeping it supple throughout the day. But, first, let us have a look at some of the best body lotions for dry skin!
Lotus Herbals WhiteGlow Skin Brightening Hand & Body lotion (SPF 25 PA+++)

is designed with a proprietary combination of rare fruit and proven plant extracts that nourish, moisturize, and refresh your skin. This

skin whitening body lotion

protects your skin against UV rays, lightens dark spots, and prevents tanning. It penetrates deeper into the skin and reduces uneven pigmentation, enhancing the skin's overall look. 

Lotus Herbals Safe Sun UV Protect Body Lotion with SPF 25 PA+++

is a one-of-a-kind solution that prevents tanning and reduces blemishes and pigmentation. The Body Lotion shields your skin from damaging UV rays, and the combination of UV Filter and Vitamin B3 regulates melanin and helps your skin radiate from within. In addition, it contains Calendula Extracts, which enhance the general look of your skin and moisturize the deepest layers of your skin. It also acts to keep the skin's pH levels balanced, keeping it attractive and healthy. 

The Lotus Herbals Almond Nourish Daily Nourishing Body Lotion with SPF 20

is a luxurious treat for your skin. It contains Almond Oil, which helps revitalise and repair skin while locking inside the skin's moisture. It softens the skin, decreases the appearance of small lines and abrasions, and makes your skin feel rich. Furthermore, the SPF 20 provides much-needed sun protection.
Choosing an Ideal Body Lotion for Dry Skin?
Many people are confused on how to choose the ideal body lotion for dry skin. 
Opt for creamy texture instead of a gel-based lotion:

Body lotions

with gel-based formulations are often light and oil-free, ideally suited for oily skin and are suitable for usage during the warmer months. The ones with creamy textures, on the other hand, have a thick and rich consistency that absorbs nicely into your skin and gives long-lasting moisturization. These lotions are rich in oil and water and are ideal for dry skin.

Make sure to check the ingredient list: Before buying a skin whitening body lotion, check the pack for complete information on ingredients. A good body lotion should have skin hydration ingredients like fruit and plant extracts, calendula extracts, and almond oil.

Do a path test: If you have sensitive skin, remember to perform a patch test before applying it to your entire body. If your skin shows no reaction, the lotion is safe to use.
Suggestions for Moisturizing
Having a good skin depends on more than simply the moisturizer you use. So it's also crucial to pay attention to how you apply the moisturizer. Here are some pointers to help you get the most out of your moisturizer:
After showering or bathing, apply moisturizer while your skin is still damp. Damp skin helps moisturizer to get locked into the skin and keeps it softer for long.

Use moisturizers with soothing components devoid of acids, perfumes, and sensitive skin colours.

Before using a new product on your skin, perform a patch test to be sure of the potential side effects.

 

Always buy natural, paraben, and cruelty-free products from credible brand as Lotus Herbals that offers plant-based lotions as

Lotus Herbals WhiteGlow Skin Whitening & Brightening Hand & Body lotion SPF 25 PA+++

.

 

When showering and cleaning your face, avoid using really hot water. Lukewarm water works best for skin and hair.

Drink a minimum of 8 glasses of water every day to stay hydrated.

Consider sleeping with a humidifier or keeping a tiny one on your desk during the day.

Every day, moisturize your skin at least twice (and more often when your skin is increasingly dry).

To optmise the benefits of your moisturizer, layer it with a protective face serum.

If your skin is particularly dry, mix oil with moisturizers, such as jojoba or rosehip     oil. However, these may be too heavy to use regularly.
Keep in mind that it's all about being consistent. Depending on your skin type, you must moisturizer your skin frequently. As always, if you're still confused about your skincare routine, consult a dermatologist.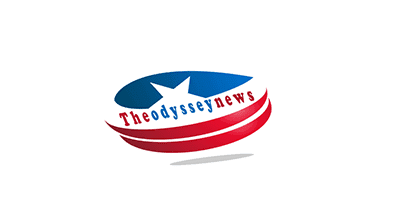 What You Can And Can't Eat With Braces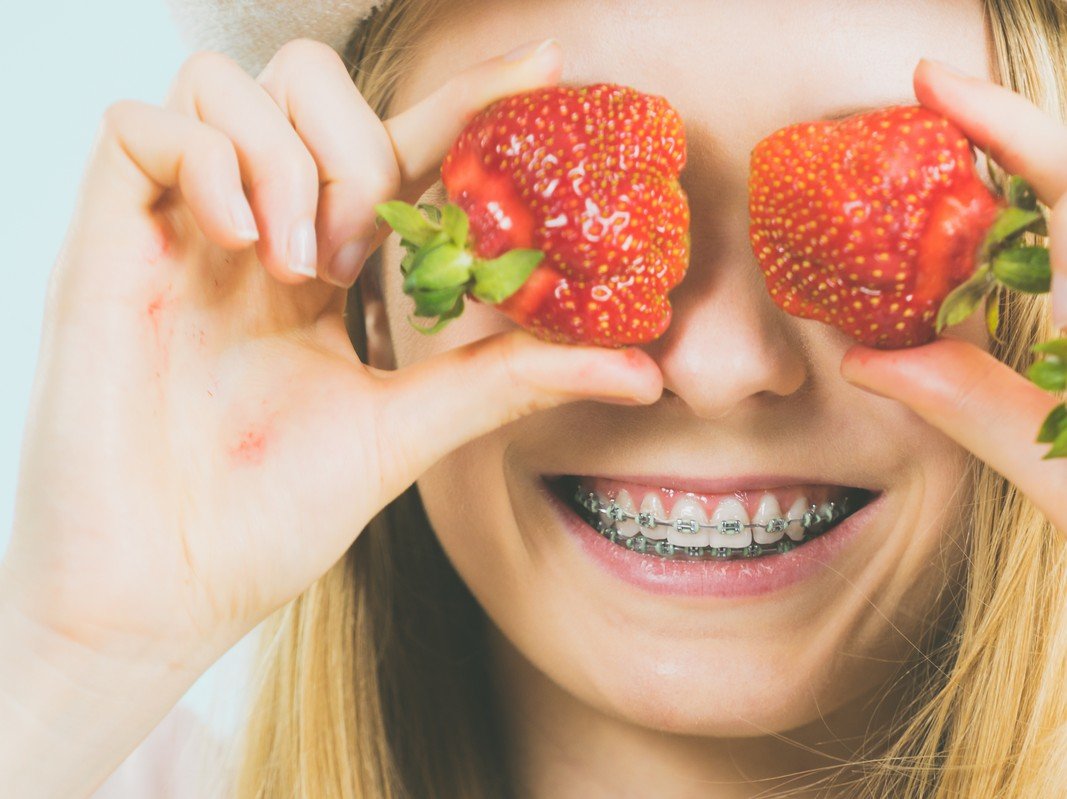 Braces can seem like a major hindrance when it comes to eating the foods you love, but if you know what's off-limits and which foods are okay to eat with braces, it's much easier to keep your teeth clean and healthy while still enjoying your favorite meals. Here's what can't you eat with braces!
Why Are Dietary Changes Needed With Braces?
Typically, with braces, you'll want to stick to a soft-food diet. Avoid crunchy and sticky foods like nuts and hard candy—they can get stuck in between your brackets and wires. Foods high in acid (like citrus) also should be avoided because they can cause damage to your teeth while you're wearing braces. Focus on what you CAN eat rather than what you CAN'T eat—the list of permitted foods is pretty long! The chart below will give you an idea of what's okay
Why Are Dietary Changes Needed With Braces?
Eating regular food with braces is possible, but you need to be careful. Though it varies from person to person, most people have an easier time eating softer foods with braces. For example, if you have an appliance on your upper teeth, try mashing up soft foods such as bread and bananas rather than crunching hard items like apples or carrots. It may also help to cut food into smaller pieces before eating. It's also important to avoid sticky foods since they can get stuck in your braces; chewing gum and chocolates are good examples of things that should be avoided while wearing braces. A healthy diet rich in fruits and vegetables is still a great choice for those with fixed appliances; just cut larger pieces into small bites before eating them!
To Protect Braces From Damage
Avoid sticky or chewy foods. Sticky foods, such as caramel, gummy candies and taffy, can damage braces by sticking to brackets and wires. Chewy foods such as raw carrots and celery have a tendency to get caught in orthodontic appliances. If you must eat these foods, carefully break them into bite-sized pieces first. Don't Pop Your Gums: Keep your mouth closed when chewing food or brushing your teeth with a toothbrush or floss. Picking at your braces could loosen an attachment or wire that's holding an appliance in place—and it's very difficult to put back together! A diet rich in calcium helps strengthen teeth, which is good news for braces wearers.
To Avoid Discomfort After Adjustments To Braces
Because your braces are new, your gums will be tender after an adjustment. To ensure that you avoid discomfort, you'll want to follow these food guidelines: First and foremost, avoid chewing gum (and using a straw) for at least 24 hours after a tooth is moved. Avoid sticky candy and foods like caramel because they may stick to or pull on your braces and cause irritation or pain. Additionally, try to avoid popcorn and hard candies; these often get stuck in braces. Finally, if you have any questions about what types of food are safe for you to eat with braces, ask your orthodontist before eating it.
To Reduce The Risk Of Stained Teeth
Stained teeth are a common side effect of having braces. To reduce your risk of stained teeth, follow a strict oral hygiene regimen and avoid foods that can stain your teeth, like coffee, tea, soda and berries. During your appointment with your orthodontist you'll be provided with instructions to care for your teeth during orthodontic treatment. No matter what type of braces you have, it's important to brush after each meal and drink lots of water throughout the day. A whitening toothpaste or a whitening rinse can also help keep staining at bay while you're wearing braces.
To Change Chewing Technique
Your orthodontist wants you to wear braces for a reason: They'll help straighten your teeth. If you're wearing them properly, your braces shouldn't have any issues—but it's still important to take care of them as much as possible. Instead of gnawing on chips and sandwiches, try eating softer foods like soup or pudding. As long as you're paying attention while chewing, there's nothing that should cause an issue with your braces. Avoid sharp foods like apple seeds (they can get stuck in brackets), popcorn kernels (the same thing goes) and nuts (which are just bad for your teeth all around).
What You Can Eat With Braces
While orthodontic appliances such as braces, retainers and mouthguards may take some getting used to (not to mention a considerable investment), there are plenty of foods you can eat with them. For example, hard or crunchy foods that don't need much chewing — like carrots and chips — aren't going to bother your new dental work too much. But soft and sticky foods can cause damage if they adhere too tightly to your teeth or appliance. As long as you follow these guidelines, you should be able to keep enjoying most of your favorite healthy snacks while wearing braces.
What You Can't Eat With Braces
Many foods aren't safe to eat while you have braces. It's not just sticky foods and hard foods that can damage your braces – many chewy, crunchy, or hard-textured items are unsafe as well. Foods that are too hard for teeth can damage brackets and wires on braces. Some examples of what can you eat with braces