Beat Winter Dryness With These Nourishing Body Lotions
If you have a dry skin, it needs moisturizing all year long and not just during the winters. If you have parched skin, you might have tried many methods to cure it. Though many body creams claim to help you get rid of dryness, only a handful of them deliver on their promises. Take all preventive actions before your skin begins to break out, or any other issues arise.
Dry skin requires special care when compared to other skin types. Dry skin causes dry patches, peeling, and itching across the body. To address these concerns, you must pay close attention to the skincare products you use. In addition, moisturization is essential for dry skin. These are the best body creams for dealing with dry skin every season. Try the cremes and lotions listed below if you want to pamper your skin or alleviate your persistent dry skin issues!
This article will look at some amazing body lotions loaded with skin-friendly ingredients that will soften and moisturize your dry skin while keeping it supple throughout the day. But, first, let us have a look at some of the best body lotions for dry skin!
Lotus Herbals WhiteGlow Skin Brightening Hand & Body lotion (SPF 25 PA+++)

is designed with a proprietary combination of rare fruit and proven plant extracts that nourish, moisturize, and refresh your skin. This

skin whitening body lotion

protects your skin against UV rays, lightens dark spots, and prevents tanning. It penetrates deeper into the skin and reduces uneven pigmentation, enhancing the skin's overall look. 

Lotus Herbals Safe Sun UV Protect Body Lotion with SPF 25 PA+++

is a one-of-a-kind solution that prevents tanning and reduces blemishes and pigmentation. The Body Lotion shields your skin from damaging UV rays, and the combination of UV Filter and Vitamin B3 regulates melanin and helps your skin radiate from within. In addition, it contains Calendula Extracts, which enhance the general look of your skin and moisturize the deepest layers of your skin. It also acts to keep the skin's pH levels balanced, keeping it attractive and healthy. 

The Lotus Herbals Almond Nourish Daily Nourishing Body Lotion with SPF 20

is a luxurious treat for your skin. It contains Almond Oil, which helps revitalise and repair skin while locking inside the skin's moisture. It softens the skin, decreases the appearance of small lines and abrasions, and makes your skin feel rich. Furthermore, the SPF 20 provides much-needed sun protection.
Choosing an Ideal Body Lotion for Dry Skin?
Many people are confused on how to choose the ideal body lotion for dry skin. 
Opt for creamy texture instead of a gel-based lotion:

Body lotions

with gel-based formulations are often light and oil-free, ideally suited for oily skin and are suitable for usage during the warmer months. The ones with creamy textures, on the other hand, have a thick and rich consistency that absorbs nicely into your skin and gives long-lasting moisturization. These lotions are rich in oil and water and are ideal for dry skin.

Make sure to check the ingredient list: Before buying a skin whitening body lotion, check the pack for complete information on ingredients. A good body lotion should have skin hydration ingredients like fruit and plant extracts, calendula extracts, and almond oil.

Do a path test: If you have sensitive skin, remember to perform a patch test before applying it to your entire body. If your skin shows no reaction, the lotion is safe to use.
Suggestions for Moisturizing
Having a good skin depends on more than simply the moisturizer you use. So it's also crucial to pay attention to how you apply the moisturizer. Here are some pointers to help you get the most out of your moisturizer:
After showering or bathing, apply moisturizer while your skin is still damp. Damp skin helps moisturizer to get locked into the skin and keeps it softer for long.

Use moisturizers with soothing components devoid of acids, perfumes, and sensitive skin colours.

Before using a new product on your skin, perform a patch test to be sure of the potential side effects.

 

Always buy natural, paraben, and cruelty-free products from credible brand as Lotus Herbals that offers plant-based lotions as

Lotus Herbals WhiteGlow Skin Whitening & Brightening Hand & Body lotion SPF 25 PA+++

.

 

When showering and cleaning your face, avoid using really hot water. Lukewarm water works best for skin and hair.

Drink a minimum of 8 glasses of water every day to stay hydrated.

Consider sleeping with a humidifier or keeping a tiny one on your desk during the day.

Every day, moisturize your skin at least twice (and more often when your skin is increasingly dry).

To optmise the benefits of your moisturizer, layer it with a protective face serum.

If your skin is particularly dry, mix oil with moisturizers, such as jojoba or rosehip     oil. However, these may be too heavy to use regularly.
Keep in mind that it's all about being consistent. Depending on your skin type, you must moisturizer your skin frequently. As always, if you're still confused about your skincare routine, consult a dermatologist.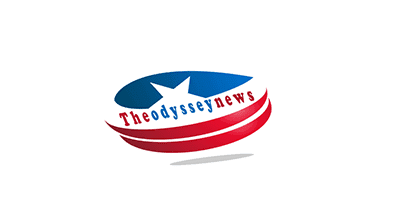 Five Methods to Personalize Custom Christmas Favor Boxes | SirePrinting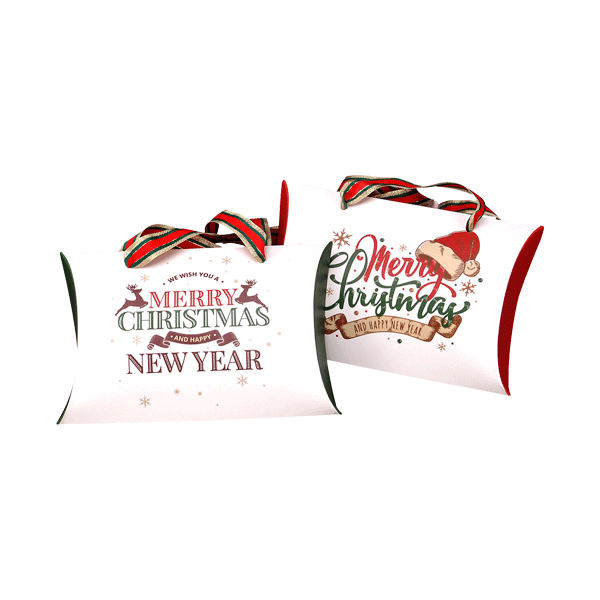 Packaging materials like Custom Christmas Favor Boxes are essential in the modern era. These containers come in many shapes and sizes to suit any celebration. These days, consumers can order them in any size or shape they can imagine, thanks to the customization options available. They're amenable to being printed in a rainbow of hues and patterns. This not only makes them more aesthetically pleasing but also reduces the need for extra wrapping paper. They are made from kraft paper and cardboard. With this feature, they are strong and durable. You can stuff just about anything into them because of how light they are. They're entirely compostable and eco-friendly. As an added bonus, Custom Christmas Favor Boxes of varying hues can help spread the word about a company and its products.
The abundance of gifts is one of the benefits of Christmas. On this special day, everyone is eager to shower their loved ones with gifts. Christmas presents can be made more memorable and appreciated by placing them in a gift box. The novelty and aesthetic value of these presents are amplified by the stunning new designs printed on them. You may use these containers for any kind of gift, and they'll certainly brighten anyone's day. They will stop at nothing to promote your brand and bring in new customers.
Boxes with Printing on Them
All sorts of materials are now suitable for printing. Many different colour combinations can be used in printing. Carton packaging may have any design or font printed on it with ease. Printed Custom Christmas Favor Boxes are both unique and stunning. Having the recipient's name printed in a fancy typeface is a great way to personalise a Christmas present. The face of Santa Claus or a Christmas tree might be printed on it as well. If you want to make it more visually appealing, you can add more designs to it. It will stand out from the crowd and wow the recipient. It's a lovely way to brighten someone's holiday.
The colors of Christmas
The best approach to make someone's gift meaningful is to wrap it up in a way that fits the occasion. At this festive gathering, you should use red, green, and gold accents. Custom Christmas Favor Boxes have the advantage of coming in any shade desired. This can be accomplished with kraft boxes in any of three colours: red, green, or white. They are widely utilised to make holiday decorations and reflect the holiday's spirit. Either a matte or glossy box with the appropriate dimensions would work. Add a bow with a glittering ribbon in one of the three motif colours to make it stand out. Give it a positive spin by attaching a thoughtful saying or a heartfelt desire.
Die-cutting
You may make anything truly unique by injecting as many original ideas as possible into it. The holiday season is ideal for this. This is the day to order holiday-themed packaging, such as Santa silhouettes, Christmas trees, reindeer, and snowmen. These ideas dominate all other options for crafting and decorating for this event. Cardboard packaging can be cut to any size or form and used to present gifts. You won't find a better idea than this for tailoring your package to your needs. To embellish, use glitter glue to trace the contours of the cutouts. It will add a dazzle to your gift box, making it more attractive.
Contrasting Raised and Recessed Surfaces (Embossing and Debossing)
Numerous creative options exist for displaying Christmas presents in Custom Christmas Favor Boxes. Recent market trends have seen a rise in demand for embossed and debossed boxes. When using embossing, the typeface or design is lifted above the surface. While the depressed pattern that emerges from debossing. The use of embossing or debossing can provide a tactile dimension to the visual presentation of your Custom Christmas Favor Boxes. It's one-of-a-kind and sure to make a good impression on the recipient. It will be a lovely touch that sets your gift apart from the rest.
Foiling in Gold and Silver
Creating one's own Christmas Boxes Wholesale is now a tradition. Gold and silver foiled boxes are among the most elegant of the many available customisation options. Luxurious colours include gold and silver. A gift wrapped in gold or silver foil shows how much you value and care about the recipient. For an extra touch of holiday cheer, present your loved ones with presents wrapped in gold and silver foil this year. Red and gold provide a stunning contrast that both draws attention and emphasises the significance of the event. Red ribbons complement silver just as well. So, if you want to impress, tie your present with a red ribbon.
Packaging holiday presents in a box adds a touch of magic to the holiday season. Options abound, and you may find them easily. With this feature, you may personalise your present by including any concept you choose. These gifts are guaranteed to make everyone happier. Companies that help with packaging can gain exposure and brand recognition with the help of these containers.