Barbora Skrlova now: The conwoman's life after prison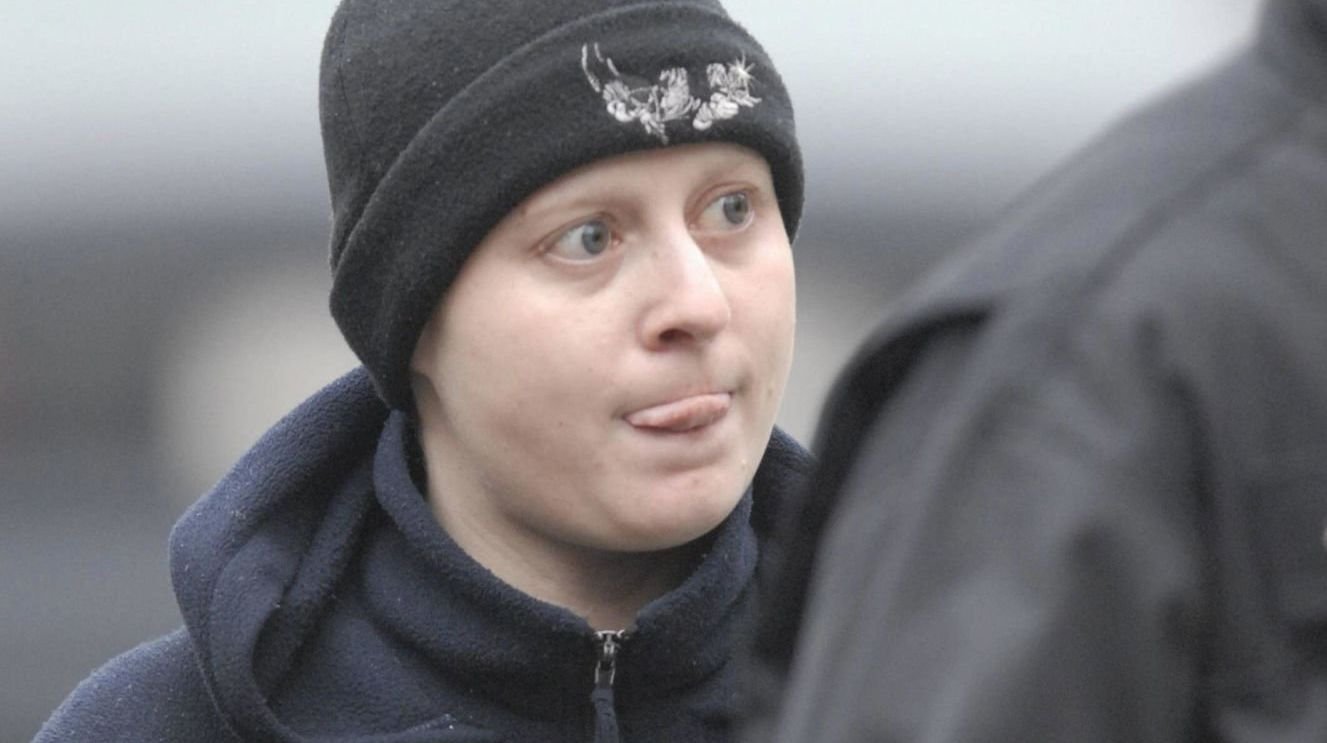 Barbora Skrlova became an international sensation after Norwegian authorities revealed the 33-year-old woman had deceived teachers, police, and childcare workers into believing she was a 13-year-old boy named Adam. Skrlova suffered from hypopituitarism, a condition that makes people look smaller and much younger than they are.
Skrlova looked even younger after undergoing breast reduction surgery and liposuction. For four months, she deceived authorities into thinking she was a teenage boy. "We did react to Adam's behavior," school principal Ingjerd Eriksen told local outlet Dagbladet. "But it's not easy to know. Children at that age can be so different."
Barbora lives free following her early release from prison
Norwegian authorities started searching for Adam after he escaped from a children's home in Oslo. They found Adam in the Arctic city of Tromso and discovered he was a 33-year-old fugitive from the Czech Republic.
"It turned out that the so-called missing teenager was a 33-year-old woman," Norwegian police said. "Not even we have been able to figure out what is up and down in this case," Norwegian police attorney Sven T. Roer said.
Authorities later found out that Barbora Skrlova had fled the Czech Republic to avoid questioning about a child abuse case. Czech prosecutors considered Barbora a key witness in the matter, but it was also likely that Skrlova was guilty of the crimes against the children.
Skrlova initially fled to Denmark before moving to Norway. She shaved her head, concealed her breasts, and convinced the parents of the real Adam to enroll her at the Marienlyst school near Oslo.
Norwegian authorities deported Barbora to the Czech Republic, where she faced charges involving her fake Czech identity. In the Czech Republic, Barbora lived as a 12-year-old adopted girl named Anicka.
Skrlova and her accomplice, Katerina Mauerova, were accused of deliberately deceiving staff at the Brno children's home by presenting Barbora as Anicka. Barbora was found not guilty but was immediately rearrested to stand trial on child abuse charges.
Barbora and her co-defendants turned on each other, helping the prosecution prove their guilt. Skrlova denied participating in the abuse, claiming she was a victim of the accused's depravity.
The court sentenced Barbora to five years in prison. She was released after serving half her sentence after her lawyer successfully argued that her psychological well-being had suffered in prison.
The judge ordered Skrlova to spend five years on probation after her prison stint. Information on her whereabouts after prison has proven challenging to find. However, we expect Barbora lives free in her native Czech Republic. Her disappearance from the news suggests she prefers life away from the limelight.
Skrlova allegedly manipulated two sisters into believing she was a 12-year-old girl
Klara, a mother of two sons, met Barbora Skrlova while studying pedagogy in college. Barbora introduced herself as Anicka and said she didn't have a place to stay after escaping an abusive juvenile center. Klara took 'Anicka' home, planning to adopt her.
The mother lived with her two sons and her sister, Katerina. Barbora presented herself as a sickly child that needed constant doctors' appointments. However, she only allowed Katerina to take her to the hospital.
The evidence suggests that Katerina knew about Barbora's deception but decided against telling her sister. Klara suffered from mental illness, which Anicka skillfully exploited. Boiling with jealousy, Anicka would blame Klara's sons for her actions.
Destabilized due to anger, Klara would savagely lash out at her children, delighting Barbora. Anicka's fake doctor, who prosecutors believed was Katerina, sent a note recommending Anicka's adoption and therapeutic treatment for Klara's boys.
The special therapeutic treatment included torturous punishment and physical abuse. Ondrej and Jakub endured beatings, false imprisonment, and waterboarding. Their abusers forced them to sleep naked on their own feces and to eat their vomit.
The motivation behind the abuse was believed to be the teachings of a cult known as 'the Grail Movement,' which Barbora's father ran. Salvation for Ondrej and Jakub arrived fortuitously.
Klara had installed a baby monitor in the basement to keep tabs on her son. A neighbor set up a similar monitor for his child. The feeds got mixed up, and the neighbor received live footage from Klara's household. He alerted police, who searched door to door until they found the battered and malnourished children.
Barbora escaped because authorities believed she was a child. However, she was captured in Norway and made to answer for her crimes. Considering her alleged role in the abuse, many believe Barbora got a lenient sentence.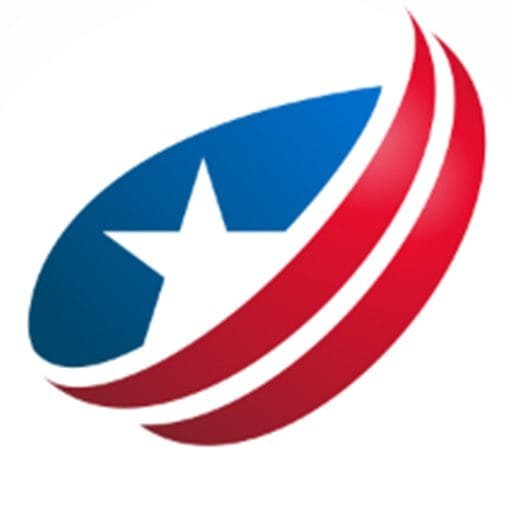 Odyssey has been the lead content writer and content marketer. He has vast experience in the field of writing. His SEO strategies help businesses to gain maximum traffic and success.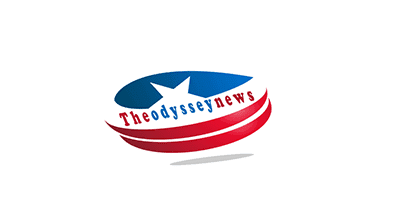 Chris Pratt shows off daughter's fashion advice in new cute photo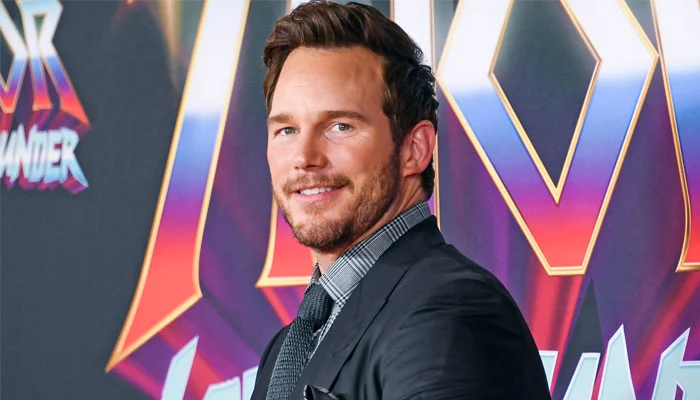 Pratt shares daughters Eloise Christina, 5 months, and Lyla Maria, 2, with wife Katherine Schwarzenegger. he also shares son Jack, 10, with ex-wife Anna Faris.
Chris Pratt is loving being a girl dad as he shares a goofy selfie on Instagram.
The Guardians of the Galaxy star, 43, shared a selfie in which he proudly wore his daughter's pink flower barrettes on his moustache.
Pratt, who shares daughters Eloise Christina, 5 months, and Lyla Maria, 2, with wife Katherine Schwarzenegger Pratt, posed in a cap and black t-shirt as he stared into the camera while showing off his interesting new look.
"My girls assured me that this in style [pink bow emoji]," Pratt captioned the post adding the hashtags "girl dad," "also a boy dad" and "but he doesn't make me do this," alluding to his son Jack, 10, whom he shares with ex Anna Farris, via People Magazine.
Pratt recently expressed his joy over having to spend more time with his second-born, Lyla. "I'm getting to spend a lot of time with her older sister now," the actor said in June on SiriusXM's Pop Culture Spotlight with Jessica Shaw, per E! News, "as mama sort of focuses more on the young baby."
At the time, the actor was wrapping up filming the third instalment of the Guardians of the Galaxy as he and Katherine welcomed their second daughter.
"I definitely felt like now's the time to really work on that connection with Lyla," he continued, "and it's been fantastic." Pratt detailed their favourite things to do together. "We spend hours together every day and just play and dance and do dance parties. I'm a total girl-dad. I love it."
Pratt has also previously credited his wife, Katherine, for helping and guiding him to raise daughters. "Katherine just has the most amazing maternal instincts," the actor told Live From E! at the Jurassic World Dominion June 6, 2022, premiere. "She just really knows what to do. I'll follow her lead."
I am an experienced financial analyst & writer who is well known for his ability to foretell market trends as well.
Justin Timberlake, Jessica Biel renewed vows for their 10-year anniversary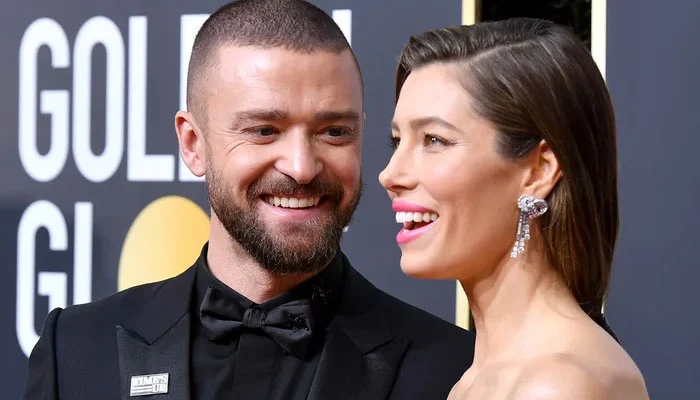 Justin Timberlake and Jessica Biel renewed their vows after a decade together.
Biel, 40, appeared on Today with Hoda & Jenna on Tuesday, November 15, 2022. Beil revealed that she and husband Justin Timberlake had a vow-renewal ceremony in Italy over the summer.
"It was very intimate. It was very small, a couple of our friends, and we literally barely put this thing together," she told the hosts. "We almost cancelled it. We thought, 'This is silly, are we going to feel goofy doing this?' And actually, it was so moving. I felt like, 'Wow, we're going to keep doing this. Look at us!' It felt really nice."
Co-host Hoda Kotb then asked what Biel and Timberlake's marriage is like after a decade.
"It feels so, I don't know, a combination of incredibly safe and just deep understanding of another person," said The Sinner star. "But then also just, I guess, the safety to adventure again and sort of be curious about the world again as a couple and as individuals. You have to keep working hard to make it fresh."
The couple who is parents to two sons Phineas, 7, and Silas, 2, make sure that they are making time for one another along with raising their children.
She added, "Justin always says, he goes, 'We cannot stop dating. We have to keep dating.' That's always what he says. And he's right."
However, Jessica admitted that it was harder said than done. "It's so hard," the 7th Heaven alum said. "I'm trying to take my own advice and I am so bad at it."
The couple celebrated their 10-year anniversary last month and shared adorable notes for one another on social media.
"Being married to you is the adventure of a lifetime! Run it back, baby. RUN IT BACK. I love you," she wrote in a caption on IG.
Timberlake, 41, meanwhile, wrote on his page, "10 years ain't enough! You make me a better husband and father every day! I love you so much you beautiful human! Run it back!"
The couple, who went public with their relationship in January 2007, briefly split in February 2011. They reconnected in July of that year and got engaged less than a year later, in January 2012, detailed Us Magazine. The couple tied the knot nine months after the announcement in a southern Italy ceremony in October 2012.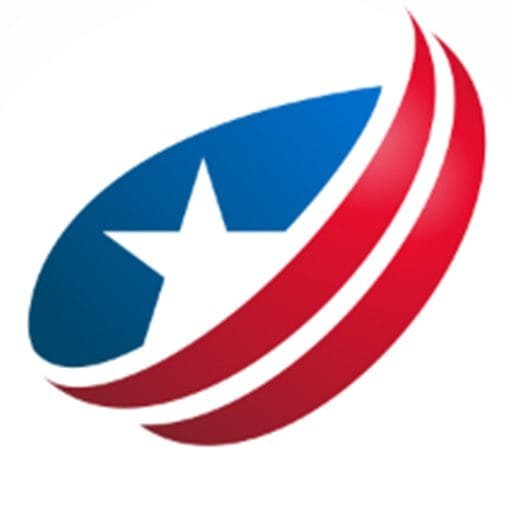 Odyssey has been the lead content writer and content marketer. He has vast experience in the field of writing. His SEO strategies help businesses to gain maximum traffic and success.
Netflix 'Warrior Nun' season 3: renewed or cancelled?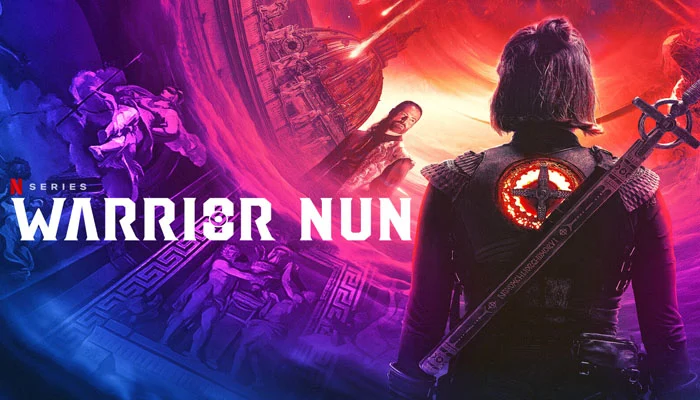 Netflix's second season of Warrior Nun was released in early November and left fans wondering if will be another season on the list.
Simon Barry, showrunner for Warrior Nun spoke up about the renewal plans for future seasons and said that, "Of course, when you end a season as writers, you always want to make sure that you've not written yourself into a corner. And yes, we did have a notion about what season 3 could be and how that would look."
He continued that, "But of course, it's up to the fans. If they show up in big numbers. Netflix will make the right decision. And so hopefully, that's what will happen."
Warrior Nun series is about fantasy, supernatural powers, detective fiction, and battles between good and evil.
The series debuted on July 2, 2020, and the second sequel of the series came out on Netflix on November 20, 2022.
warning ….?…. Date May/08/2021…?complete your profile…..otherwise, odysseynews did not accept your article