Avoid Personal Finance Crisis and Lead a Peaceful Life
Having a major hit on your finances by any event such as unemployment, pandemic, disease etc., can be traumatizing. It can make you go sleepless for nights.
This mere thought of going bankrupt can take a toll on your peace. Being prepared for the situation may not change the situation but will help you cope with the situation effectively. Here are few tips for dealing with your personal finances efficiently:
1. Focus on Liquid Savings
To be financially stable, you should focus on the resources that can be easily liquidated. Resources such as certificates of deposit, short-term government investments, savings, etc., can help difficult times.
The main benefit of these resources is that the value doesn't fluctuate with the market and will give a decent return when you need it, unlike stocks and exchange-traded funds.
Having such resources may save you from any financial loss. Also, there will be no early penalties.
Stocks are considered a risky venture as they are dependent on the stock market and may fluctuate often. It is advisable to invest in the stock market only when you have several months of liquid cash.
2. Budgeting
The golden rule of staying financially stable is to budget your finances. Budgeting will help you get a clear picture of the incoming and outgoing of your money in an organized way.
Budgeting your finances will also help you to keep some money aside for the emergency fund. It will also give you an idea of how much means you have to incur your expenses and put them in your savings account.
A budget may open your eyes and help you stabilize your finances by giving an actual picture.
3. Minimization of monthly bills
The only way to save money is to cut down on your expenses. In case of financial constraint, it becomes necessary to minimize your monthly bills and expenses. Keeping your monthly payments on the lower side will help you make regular payments even when there is a money shortage.
As mentioned below, focus on budgeting and keep a check on your spending. Check on payments that are less required and if they are really important to be continued. You have to do a self-analysis to know your finances well.
Ask questions such as "Can I switch to a lower internet plan"? Once you ask these questions, you can find answers and cut out on your expenses.
Once you can minimize your expenses, you can mould your habits as per your financial situation. To save you from any emergency, you can buy any lower amount of insurance and be prepared.
4. Bills management
There may be instances when you have to pay late fees or a penalty. But making it a routine is not good for your financial health. By just being organized in your payments, you can save a lot of money and stay on top of your bills.
You can set monthly reminders to make things easy for you. You can set reminders on your phone or any application of your choice. These reminders will remind you of the payment date and 3-4 days before the payment date.
This way, even if you forget, the reminders will help you make your payments on time. Along with the reminders, you can also schedule electronic payments to make payments on your behalf automatically.
Along with these reminders, you can also compile a list of all the payments and bills.
5. Evaluate your Non-Cash Assets
To be financially prepared, you have to include all your assets, i.e. liquid asset and non-cash assets. In case of frequent flying, you can use your miles to save money and still enjoy the benefits of travelling.
You can collect all your gift cards, grocery cards and any other reward cards to get them redeemed. These non-cash assets will help you bring down your monthly expenditure and prevent you from buying any unnecessary stuff.
6. Credit Card Debt payments
One way to reduce your monthly payments is by paying your credit card debt. Your credit card may incur high-interest rates payments every month, but you can cut down on your high monthly expenditure if you ensure to pay your credit card debt.
Clearing out with your interest rates can help you build some funds for an emergency. Besides, it will divert you from these petty issues and keep your focus on more important matters in life.
You may fulfil your expenses by using your credit cards, such as buying a new car or a new house. But paying back on time is important. In case of bankruptcy, you can also take out bad credit car finance from direct lenders available in the market.
These funding sources are helpful in availing necessary funds and also to allow smooth purchase of a car. Here direct lenders because they seem more flexible than the mainstream lenders, especially in interest rates and repayment plans.
The interest rates may be higher but the approval can be there despite low credit score.
7. Good Credit Card Deal
You can ask your bank for a good credit card deal. You can try for a deal that offers a lower interest rate and allows you to breathe.
Paying a lower interest rate will help you to spend on other important things and save money. It is advisable to ensure that your balance transfer fee is more than the interest rate if you want to go for a new card.
8. Find alternate ways of earning cash
With one source of income, it may be a possibility that you may not be able to cater to your expenses efficiently. You can look out for alternative ways to earn extra cash, such as selling your possessions that are no longer in use.
There may be no comparison between the money earned from these activities and your primary job. This money would be too less, but adding the amount over time will lead to a significant amount and facilitate your expenses eventually.
The Bottom Line
Life is uncertain; hence live your life to the fullest and save money for the rainy days.
Crag Williams is known for its well-explained and well-researched blogs. He possesses high experience in the credit lending and makes a significant contribution.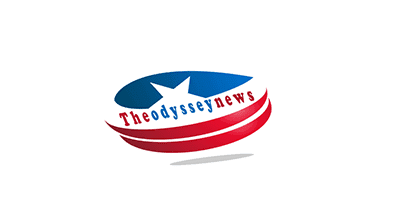 How Much Do Surrogates Make? Everything You Need to Know About Surrogacy
Introduction
Surrogacy is an amazing, selfless act that helps those who cannot have children of their own experience the joys of parenthood. However, it is not without its challenges – both for the surrogate and the intended parents. This article will explore how much a surrogate earns and everything related to surrogacy, and how to deal with them.
Who can be a surrogate?
Any woman between the ages of 21 and 45 who meets the physical and psychological requirements can be a surrogate. You must also have had a previous successful pregnancy and delivery. You will need to undergo a medical and psychological evaluation to ensure that you are suitable for surrogacy.
2. How much do surrogates earn?
Surrogates can earn anywhere from $20,000 to $100,000, depending on their experience, the state they live in, and the type of surrogacy arrangement they have with the intended parents.in reality Experienced Surrogates can earn as much as $55,000 easily and all it depends upon their positive conversations with the parents.
3. What are the possible problems with using a surrogate?
There are a few potential problems that can occur when using a surrogate. The first is that the surrogate may develop a bond with the baby and have difficulty giving them up after birth. The second is that the surrogate may have medical complications during the pregnancy. The third is that the surrogate may not be able to carry the baby to term. Finally, there is always the possibility that something could go wrong during the surrogacy process, which could put both the surrogate and the baby at risk.
The process of surrogacy
The process of surrogacy can be a long and difficult one. There are many things that need to be taken into consideration, such as the health of the surrogate and the intended parents, the legalities involved, and the financial aspects.
The first step is to find a surrogate mother. This can be done through a surrogacy agency or by word-of-mouth. Once a surrogate is found, there will need to be extensive medical and psychological testing to make sure that she is physically and mentally fit to carry a child.
The next step is to create a contract between the surrogate and the intended parents. This contract will outline all of the legalities and financial agreements between the two parties. It is important to have everything in writing so that there are no misunderstandings later on.
Once the contract is signed, the surrogate will undergo fertility treatments so that she can become pregnant with the intended parents' child. This process can take several months.
Once the surrogate is pregnant, she will carry the child for nine months and then give birth. After the baby is born, he or she will be handed over to the intended parents.
The different types of surrogacy
There are two main types of surrogacy: traditional surrogacy and gestational surrogacy. In traditional surrogacy, the surrogate is also the biological mother of the child. This means that she is artificially inseminated with the father's sperm. In gestational surrogacy, the surrogate is not the biological mother of the child. Instead, she carries the child that was conceived using in vitro fertilization (IVF). The egg and sperm are from the intended parents or from donors.
Traditional surrogacy is less common than gestational surrogacy because it can be more emotionally difficult for the surrogate and the intended parents. Gestational surrogacy is also considered to be more legal because there is no genetic connection between the surrogate and the child.
There are also two different types of gestational surrogacy: partial surrogacy and full surrogacy. In partial surrogacy, the surrogate's eggs are used in IVF. In full surrogacy, donor eggs are used in IVF. Partial surrogates are typically more expensive because they have a higher success rate. Full surrogates are less expensive but have a lower success rate.
How much do surrogates get paid?
Surrogates can earn a significant amount of money for their services. Some surrogates may charge as much as $50,000 or more. However, most surrogacy arrangements involve the surrogate being compensated for her expenses, rather than being paid a flat fee. This can include medical expenses, legal fees, and other costs associated with the surrogacy process.
Intended parents should be prepared to discuss financial compensation with their surrogate. It is important to be clear about what costs will be covered by the intended parents, and how much the surrogate will be compensated for her time and effort. Surrogates should be given a fair financial compensation for their services, but the exact amount will depend on the specific arrangement between the intended parents and the surrogate.
How to find a surrogate
How to find a surrogate
There are a few different ways that you can go about finding a surrogate. You can contact a surrogacy agency, search online, or ask for recommendations from people you know.
When you contact a surrogacy agency, they will be able to put you in touch with potential surrogates who meet your criteria. You will then be able to interview them and see if they would be a good match for you.
If you search online, there are many websites that allow you to search for surrogates. You can usually narrow down your search by location, age, and other factors. Once you find someone who you think might be a good match, you can reach out to them and see if they are interested in working with you.
Finally, you can ask people you know if they know anyone who might be interested in being a surrogate. This can be a good option because it allows you to get personal recommendations from people you trust.
Possible problems with surrogates
There are a few possible problems that intended parents can face. So, it is advised to the  Intended Parents: How to Deal with Possible Problems with Your Surrogate,  And you should be aware of when working with a surrogate.
One problem is that the surrogate may not be able to carry the baby to term. This could be due to medical problems or simply because the surrogate is not physically able to do so. If this happens, it could mean that the intended parents would have to find another surrogate or make other arrangements.
Another possible problem is that the surrogate may not want to give up the baby after birth. This could happen if the surrogate forms a bond with the baby during pregnancy. If this happens, it is important for the intended parents to be understanding and try to work out an arrangement with the surrogate.
Overall, surrogacy is a safe and effective way to have a child. However, there are a few potential problems that intended parents should be aware of.
How to deal with possible problems with your surrogate
As with any relationship, there is always the potential for problems to arise. If you are working with a surrogate, it is important to be prepared for any possible problems that could come up.
One of the best ways to deal with problems is to communicate openly with your surrogate. If something is bothering you, let them know. It is also important to listen to what your surrogate has to say. They may have concerns that you were not aware of. By communicating openly, you can work together to resolve any issues that come up.
If communication does not seem to be solving the problem, you may need to seek professional help. This could be in the form of counseling or mediation. A professional can help you and your surrogate communicate better and work through any issues that you are having.
Dealing with problems early on can help prevent them from becoming bigger issues later on. By being prepared and knowing how to deal with problems, you can keep your relationship with your surrogate strong and healthy.
Conclusion
If you're considering becoming a surrogate or are in the process of working with a surrogate, it's important to be aware of the possible problems that could arise. While most surrogates are experienced and well-qualified, there is always the potential for difficulties to arise. By being prepared for potential problems and knowing how to deal with them, you can help ensure a smooth and successful surrogacy experience for everyone involved.
I'm a professional Web and graphic designer with 5 years of experience in developing web design skills.