Famous Autumn Paintings Created by Famous Artists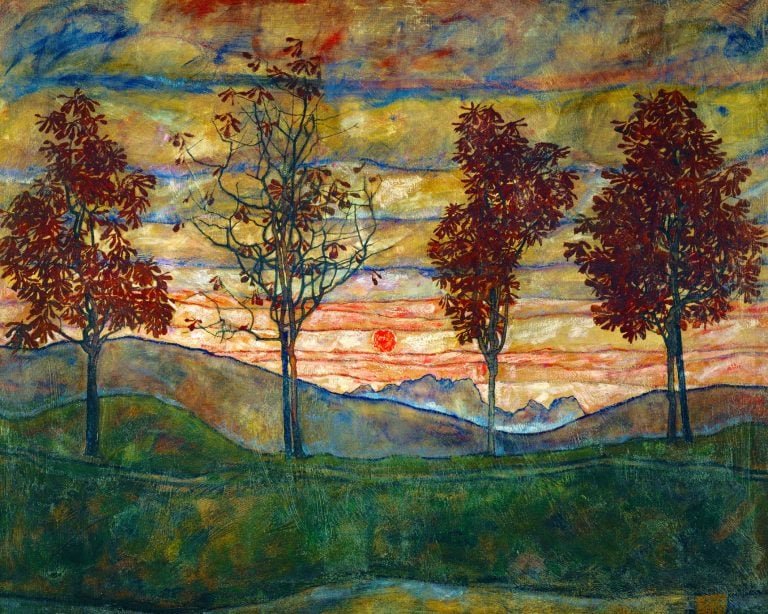 Autumn in is the full swing. Where I am now, is pretty gloomy and grey, I really need to look at beautiful and colorful autumn paintings created by famous artists to stay sane. From Claude Monet to David Hockney, here are some of the finest portrayals of autumn.
1. Claude Monet
Claude Monet painted this autumn view of the Seine near Argenteuil around 1871. He likely sat in a small boat converted into a floating atelier. In the far distance we can see Château Michelet. Monet perfectly coneyed the feeling and beautiful light of the early days of autumn.
2. Pierre Bonnard
Pierre Bonnard, a member of Les Nabis group, depicted in this landscape a vast view over fields and forests already changed by autumnal weather. He used various colors to depict the abstract nature of autumn.
3. Vincent van Gogh
These two pieces by Vincent van Gogh are unlike his other famous works. The detailed charcoal, pen and ink drawing depicts a view of an orchard in Zweeloo, a village in the area of Coevorden. The use of dark paper magnifies the gloomy feeling of autumnal days when we sometimes go for a stroll in a park or an orchard.
These two works show what the early style of Van Gogh was like. The painting was gifted to his friend, Antoon Kerssemakers, an amateur painter who was impressed by "the soft, melancholy peacefulness of the combination of colors" that Van Gogh employed in this work.
4. David Hockney
David Hockney created a series of monumental autumn landscapes after visiting a John Constable retrospective at Tate Britain. Hockney, impressed by the scale of Constable's oil sketches, decided to explore the East Yorkshire landscape en plain air.
Here you can see other works from this series as well as the painter himself working on canvases in the middle of the forest!
You Can Also Read : Autumn Painters
5. Georgia o'Keefe
Enlarged and detailed "portraits" of flowers and leaves are this American artist's trademark works. These leaves are believed to have been collected by Georgia O'Keeffe from the local area and used for the paintings, something all of us did as children or even as adults.
6. Gustav Klimt
Gustav Klimt's Birch Forest looks enchanting, doesn't it? Although it is a landscape depicting tree trunks it still reveals the decorativeness and attention to detail so peculiar for Klimt. The golden aesthetic reminds us of the famous The Kiss but also of the beauty of autumn leaves!
Below you can see a contemporary take on Klimt's Birch Forest.
7. Edward Hopper
October on Cape Cod is one of Edward Hopper's last paintings from 1946. He visited Cape Cod, on the southeastern corner of mainland Massachusetts, with his wife in 1930 where he rented a house for three years. This isolated and tranquil view of a coastal house represents perfectly the moderate climate of the peninsula.
You Can Also Read : Autumn Painters
8. Childe Hassam
Frederick Childe Hassam, an American Impressionist, moved with his wife Maude to France in the autumn of 1886. In the autumnal scene we can see a young woman standing between the trees and gazing onto a Parisian boulevard. This painting perfectly depicts the dark and rainy days of Impressionist capital covered with autumnal leaves and with wet pavements reflecting the gloomy sky.
9. Henri Rousseau
Henri Rousseau, a French painter known for his Primitive or Naïve style, rendered this view of Paris with the Eiffel Tower's top sticking out from the canopy of trees, already turning orange-yellowish. These beautiful autumnal colors are also rendered in the sky and its reflection in the waters of Seine river.
10. Paul Gauguin
This painting with flamboyant autumnal light is probably one of the first paintings done by Paul Gauguin in Arles, where he travelled upon invitation of his friend, Vincent van Gogh. The area depicted in the painting is called Alyscamps, a large Roman necropolis outside the city walls of the old town of Arles. However, in this particular work no sarcophagus is visible, only a lantern tower and a Romanesque church of Saint-Honorat are barely seen in the background.
11. Egon Schiele
Egon Schiele's Four Trees is a stunning landscape and one of his most reproduced works, right next to his famous self-portraits. Schiele focuses on the balance between vertical and horizontal lines for the composition. His masterful use of light and color is perfectly showcased in this depiction of an autumnal rendering of an Austrian hilly landscape with powerful mountain range visible in the background. My personal opinion is that this painting looks like a beautiful stained-glass work.
12. Wassily Kandinsky
Famous Russian painter and theorist, Wassily Kandinsky, developed most of his artistic and intellectual career in Germany. After a few years of constant travels across Europe, Kandinsky settled down in a small Bavarian town of Murnau.
The artist depicted Murnau in many of his works, including in this one, where we can see the mountains surrounding the town. Kandinsky's take on autumn is quite different to other artists, as he employs rather cold tones in his palette, with a prevalence of blue. Autumn could be much less inviting and pleasant in the rough Alpine valleys than in cosy cities like Paris or Arles…
13. Jean-François Millet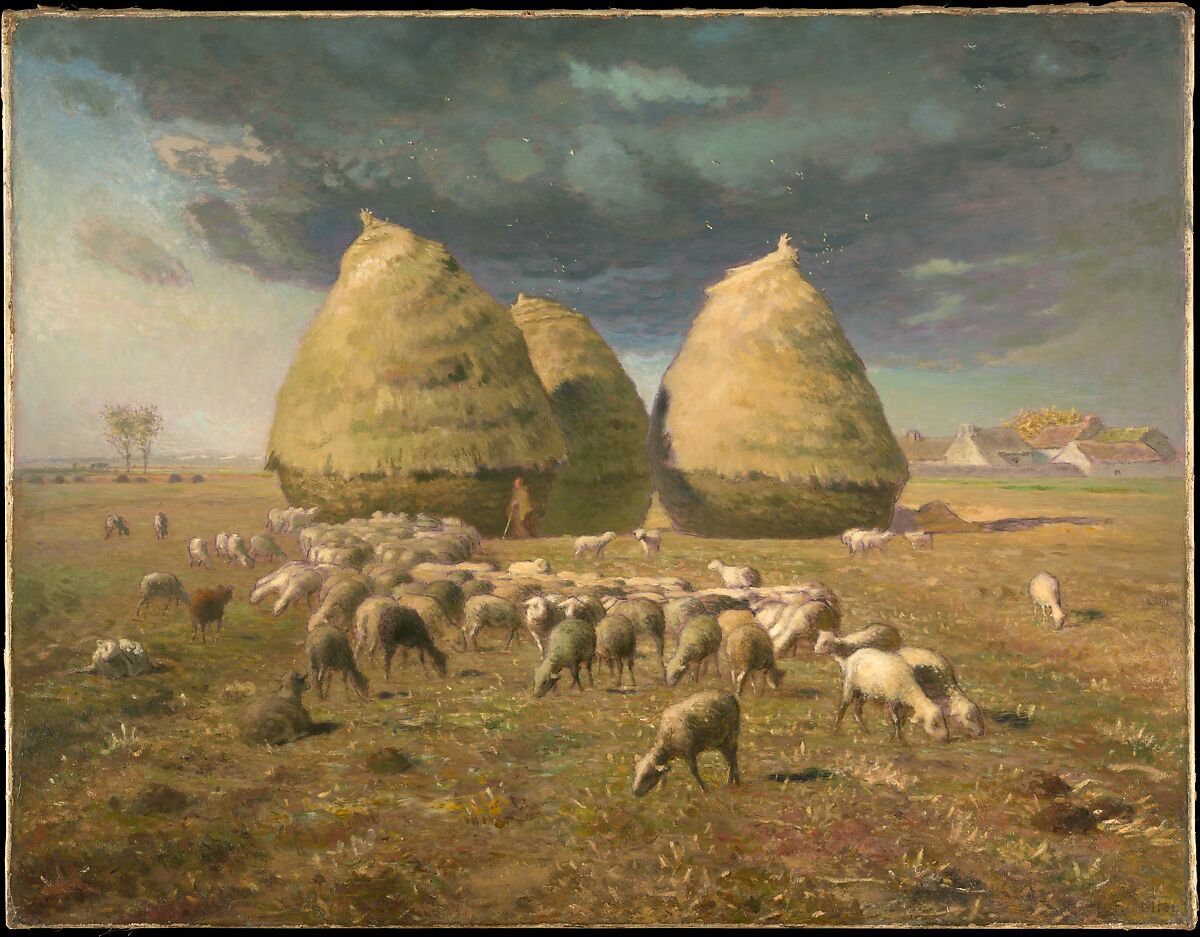 This work is one from the series of four seasons commissioned in 1868 by Frédéric Hartmann, a French industrialist. In Haystacks: Autumn, Millet shows a field landscape with finished harvests. In the background we can see the houses from Barbizon. Haystacks were a common and popular theme chosen by French painters as it challenged them with multiplicity of colors, hues, lights and shadows cast on them. It also was a perfect theme for series presenting either seasons or times of the day.
You Can Also Read : Autumn Painters
14. Katsushika Hokusai
Just like above, Katsushika Hokusai's print depicts Japanese fields with peasants. Depictions of harvests were a classic theme for autumnal landscapes. Autumn in Japan is very similar to one in Europe, turning the leaves of maple trees flaming red. In this print we can see how Hokusai depicts the gradual change of leaves on single trees or canopies from green to red.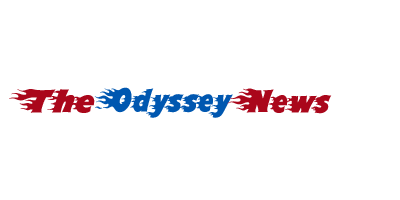 Classy Female Neck Tattoos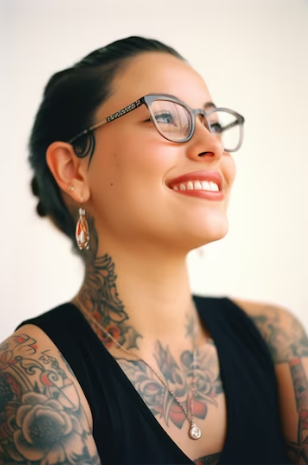 Where Elegance Meets Ink
In the world of body art, tattoos have long been a way to express oneself. From intricate designs that tell a story to simple symbols with profound meanings, there's a tattoo for every personality and style. But today, we're diving into a particularly stylish and unique realm: classy female neck tattoos. So, put on your imaginary monocle and join us as we explore the art of neck ink with a dash of humor and a sprinkle of elegance.
Classy and the Neck Tattoo Combo: A Match Made in Heaven
When it comes to neck tattoos for women, the word "classy" is the guiding star. Picture Audrey Hepburn's timeless grace with a hint of rebellion—this is the essence of classy neck tattoos. They exude confidence, individuality, and a touch of sophistication.
Cooking Classy or Getting Classy Tattoos?
Now, don't get us wrong, we're all for whipping up a gourmet meal, but there's something about a classy neck tattoo that takes personal style to a whole new level. It's like adding a pinch of salt to a dish—it elevates the flavor. And yes, while you can't exactly sauté a neck tattoo, you can wear it with pride.
Arts and Classy: The Artistry of Neck Tattoos
Tattoos are indeed a form of art, and the neck provides a unique canvas. The curves and contours of the neck allow for intricate and elegant designs. From delicate flowers to minimalist geometric patterns, the possibilities are endless. It's like having a mini masterpiece right under your chin.
Classy and Unconventional Mother of the Bride Dresses
Speaking of weddings, let's not forget the mother of the bride. She too can rock a classy neck tattoo while flaunting an unconventional dress. It's all about celebrating individuality and adding a touch of uniqueness to special occasions.
Classy Small Face Tattoos for Females: A Subtle Statement
If you're thinking about a neck tattoo but want to start small, consider delicate face tattoos. They're like the whisper of the tattoo world—subtle yet impactful. Whether it's a dainty symbol or a meaningful word, a small face tattoo can be the perfect introduction to neck ink.
The Classy Definition of Neck Tattoos
Before diving headfirst into the world of neck tattoos, let's clarify what we mean by "classy." In this context, it's all about tattoos that exude elegance and sophistication. These are designs that enhance your natural beauty and make a statement without being overbearing.
Classy Synonym: A Tattoo That Speaks Volumes
A classy neck tattoo is like a well-chosen synonym in a sentence—it adds depth and nuance. It's a reflection of your personality, passions, or beliefs. Whether you opt for a delicate flower, an inspiring quote, or a minimalist design, your neck tattoo becomes a part of your unique narrative.
Classy Stomach Tattoos for Women: Expanding the Canvas
If you're considering a neck tattoo, you might be inclined to explore other areas as well. Stomach tattoos, for instance, offer a larger canvas for creative expression. The key is to maintain that touch of class and sophistication in your choice of design.
The Classy Queen Quotes and Neck Tattoos
In the realm of neck tattoos, queen quotes are reigning supreme. Whether it's a nod to your inner royalty or a tribute to strong female figures, these quotes add a regal touch to your ink. Just remember, you're not just a queen; you're a classy queen.
Classy Upper Arm Tattoos for Females: An Alternative Canvas
If the neck isn't your first choice, fear not! Classy upper arm tattoos are another fantastic option. They offer versatility and allow you to showcase your style with elegance. You can still make a statement without going for the neck plunge.
Classy Nudes: It's All About Color Palette
Wait, before your imagination runs wild, let's clarify. We're not talking about anything racy here. In the world of tattoos, "nude" colors refer to a soft, natural color palette. These shades can be incorporated into your neck tattoo for a classy and timeless look.
Neutral Classy Nails: Coordinating Your Style
Your neck tattoo can be a style statement that extends beyond the ink. Consider pairing it with neutral classy nails. It's all about creating a cohesive look that oozes elegance.
Classy and Chassy Car Wash: Where Ink Meets Chrome
Okay, we might have slipped in a humorous twist here. But picture this: a classic car enthusiast sporting a neck tattoo while cruising through a car wash. It's the perfect blend of passion and style.
Classy St. Patrick's Day Nails: A Festive Touch
If you happen to have a neck tattoo and love celebrating St. Patrick's Day, why not add a touch of green to your nails? It's a fun way to embrace the festive spirit while staying true to your classy style.
Elegant Classy Nails: Nailing the Look
Nail art is another form of self-expression, much like tattoos. Elegant classy nails can complement your neck tattoo beautifully. Think of it as the finishing touch to your overall look.
Classy Cow: When Rural Meets Urban
Let's take a lighthearted detour and imagine a classy cow with a neck tattoo. It's a whimsical picture, isn't it? The point here is that tattoos can be unexpected and delightful, just like a cow with a sense of style.
Classy Cocktail Dresses: Perfect for Showcase
When you have a classy neck tattoo, you want to show it off from time to time. And what better occasion than slipping into a classy cocktail dress? It's all about making an entrance with confidence.
Classy Small Foot Tattoos for Females: A Hidden Gem
If you're someone who prefers subtlety, consider small foot tattoos. They're like a secret garden—hidden yet enchanting. Your neck tattoo can be the centerpiece of this delicate body art collection.
Classy Captions for Instagram: Sharing Your Story
In the age of social media, a classy neck tattoo deserves an equally classy caption. It's a chance to share the story behind your ink and connect with like-minded individuals.
Stay Classy: The Golden Rule of Neck Tattoos
In the world of neck tattoos, the golden rule is simple: stay classy. Your ink should enhance your elegance, not detract from it. It's a reminder that sophistication and self-expression can coexist beautifully.
Classy Christmas Sweaters: Holiday Elegance
Even during the festive season, your neck tattoo can maintain its class. Pair it with a classy Christmas sweater for a look that's both festive and elegant.
Conclusion: A Classy Canvas for Self-Expression
In the grand tapestry of self-expression, a classy female neck tattoo is a stroke of elegance. It's a personal statement that blends sophistication with individuality. So, whether you're exploring neck tattoos for the first time or adding to your existing collection, remember to stay classy in your choices. After all, elegance is timeless, just like a well-crafted tattoo. Cheers to the art of neck ink!
#classy female neck tattoos #classy female neck tattoos butterfly #elegant classy female neck tattoos #back classy female neck tattoos
Also Read: How to Overcome the Challenges in Edwardsville's Personal Injury Law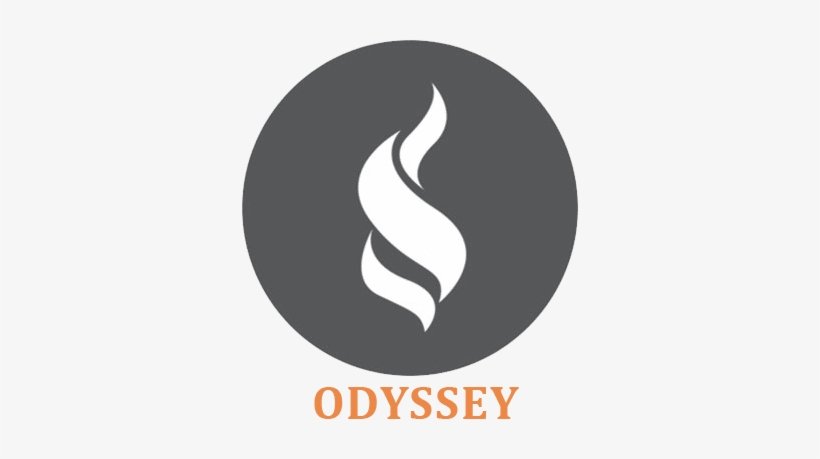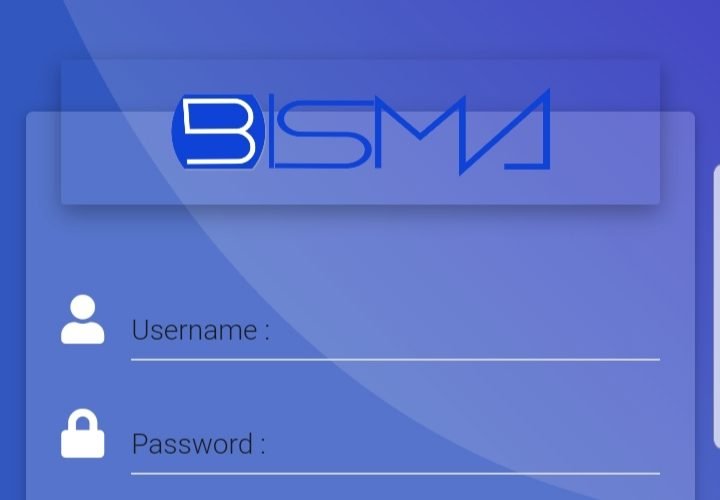 Are you looking for information on Bisma Kab Bekasi? You have come to the right place! In this blog post, we will provide a step-by-step guide on Bisma Kab Bekasi.

This is a complete list of sources that I found to be helpful in researching Bisma Kab Bekasi. If there are any other sites or articles you think should make this list, please leave them as comments below so we can include them!
#bisma kab bekasi #Bisma Kab #Bisma #Bekasi #Data Login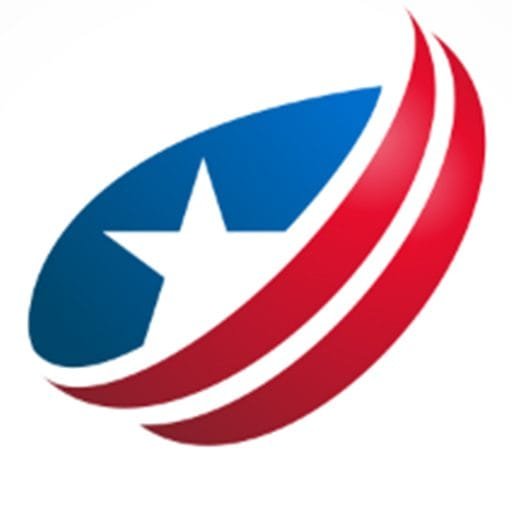 Ody Team is a qualified social media expert at Coding The Line, London. He had graduated from the University of Cambridge