Asia Cup: Pakistan edge out India in a thrilling chase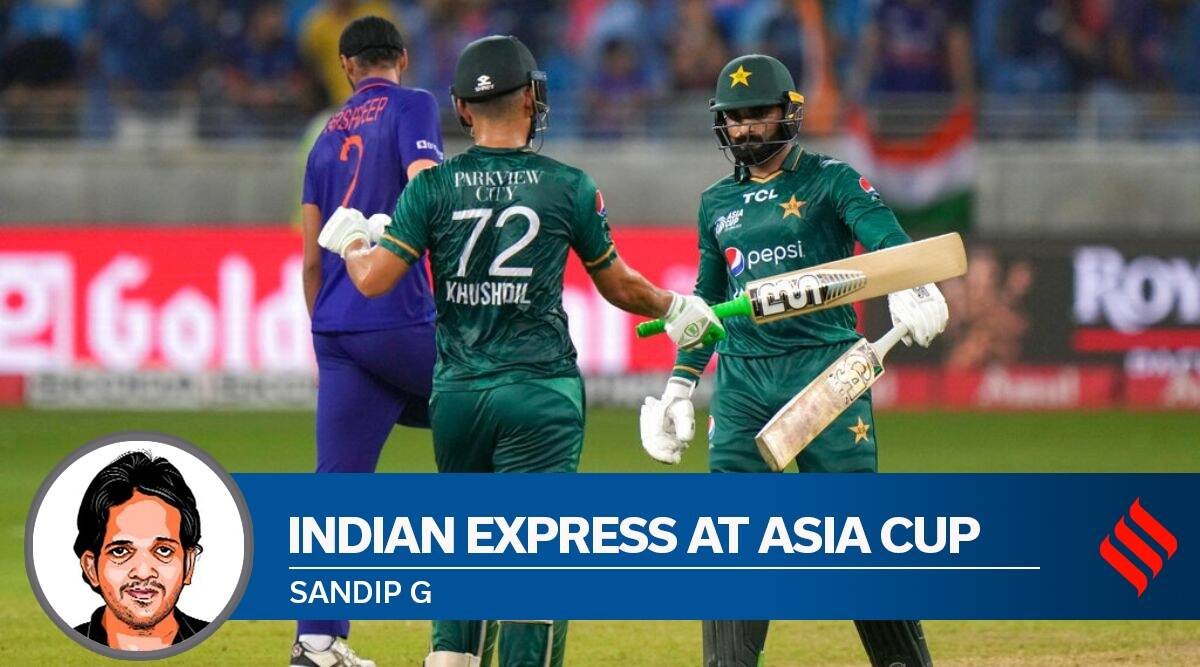 Rizwan, Nawaz help overhaul 181 with one ball to spare in Asia Cup.
A late, final twist it seemed. Mohammad Rizwan, he of unflinching spirit and cool-eyed ruthlessness, seemed to be taking Pakistan to victory. But what are India-Pakistan encounters in T20s, from their twin games in the inaugural ICC World T20, without late drama? Pounding hearts, sweaty fingers and jangling nerves. With Pakistan needing 35 runs off 20 balls, Hardik Pandya ejected Rizwan for a pugnacious 71 off 51 balls with a short ball. Hope rose among the Indian section of the audience, fear plunged among Pakistanis. The match could still drift either way.
The next few minutes were more dramatic. India sought a review for a caught behind off Asif Ali, off the bowling of Ravi Bishnoi. The players and the crowd, chewing nails, pulling hair, stroking chins, waited impatiently for the verdict on the screen. The three-minute wait seemed an eternity, and when the umpire withheld the on-field decision that there was no conclusive evidence to give him out, a section of the crowd breathed a collective sigh of relief; the other stood in speechless disbelief. This was not to be their night. For Pakistan, this was their night, their name written on the inky skies.
A more speechless moment arrived — one that convinced the Indian supporters the match was not theirs, there was no avenue for a comeback. Third ball of the 18th over, Arshdeep Singh spilled a sitter of Asif at short third man, much to the anger of skipper Rohit Sharma, who kicked the turf in anger in a rare outburst. Pandya and Bhuvneshwar Kumar had just pulled them back into the game but they had contrived to squander the advantage. Though India had 26 runs to defend in the last two overs, Ali plundered 19 off the 19th over to literally seal the match. Though Arshdeep Singh knocked out Asif in the last over, the breakthrough came too late.
The sign of a team that is still a study in progress and not one that is hurtling to invincibility.
Less than two months for the World Cup, India are still prone to bouts of cluelessness. Passages of the game wherein they look utterly stunned, bereft of answers, ideas and imagination. Like when Rizwan shifted through the gears. As dangerous a batsman as he is, they fed him with too many loose balls, which ensured that he could score freely without embracing risks. Yuzvendra Chahal provided him with plenty of width to cut. Hardik gifted him with length balls on the leg-side, which he routinely demolished. Even the usually precise Bhuvneshwar let him off to a smooth start. Arshdeep was easy fodder for him as he hefted him for a fierce six over square-leg. Every stroke to the boundary seemed like a slash on India's belief. Inch by inch, they surrendered, much before they had lost, on the penultimate ball of the game.
His confidence restored after the Hong Kong game, Rizwan controlled the chase with the finesse and mastery of a conductor at the London Opera. He knew which shots to play, and which not to; when to play them and when not to. He ensured that Pakistan did not panic after they lost Babar Azam and Fakhar Zaman. After the Hong Kong game, he had said: "We would look to be brave and calm." And so they were.
Old frailties
Perhaps, Rizwan would have been impossible to stop in this rampaging form. But worryingly, India were clueless in dealing with the promoted Mohammad Nawaz. As the left-hander strode in, they seemed shocked. And when he began to unleash his artillery of strokes, India were not just caught off-guard, but seemed frightened, as though they did not have a plan for him. Nawaz comes with a reputation of clean hitting — in interviews he proudly talks of his batting, and to back his claims, he has a T20 strike rate of 124 and five half-centuries — and he enhanced his reputation with a torrent of boundaries in his 20-ball-42, which was as central to Pakistan's victory as Rizwan's 71.
That's that from another close game against Pakistan.

Pakistan win by 5 wickets.
"My batting is as important as bowling. I perhaps put more time on my batting than bowling," he had once said.
There was a clarity in his hitting — it was not a blind, mad knock, but one where he leant on his percentage strokes. The swings were often down the line, and not across. The base was firm and the head usually still. "We needed 10 runs per over when I walked in to bat, so I knew I had to attack every chance I got. My mind was clear that I'd hit out at every ball in my zone. I didn't try and overplay, which you sometimes can when you're under pressure," he said.
Perhaps, it was the possibility of facing two leg-spinners that encouraged his promotion. But he did not limit his destruction to the leg-spinners — he was especially brutal on Chahal, whom he carted for three fours — but extended the punishment to the seamers too. Hardik, the previous Sunday's hero, was thundered over long-off, before he smashed him for two fours in three balls. The 63-run rummaging stand in 6.3 overs took the match inexorably beyond India's grasp.
There was Nawaz to hurt India in every nook. He was Pakistan's thriftiest bowler, conceding just 6.25 runs per over, pulling the plug on India's pacy start, with a masterful control over his length. He prised out the precious wicket of Suryakumar Yadav before he swallowed Hardik at short third-man, lunging forward to grasp the ball that was dying in front of him. He then duly settled under Deepak Hooda's skier too. Not surprisingly, he was adjudged Player of the Match.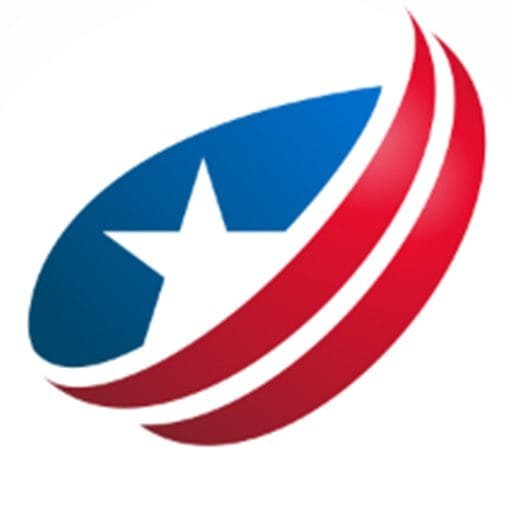 Odyssey has been the lead content writer and content marketer. He has vast experience in the field of writing. His SEO strategies help businesses to gain maximum traffic and success.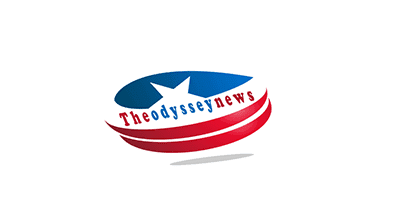 What Are Raptor Lights? (Or: Tacoma Bros, Stop Putting Them on Your Trucks)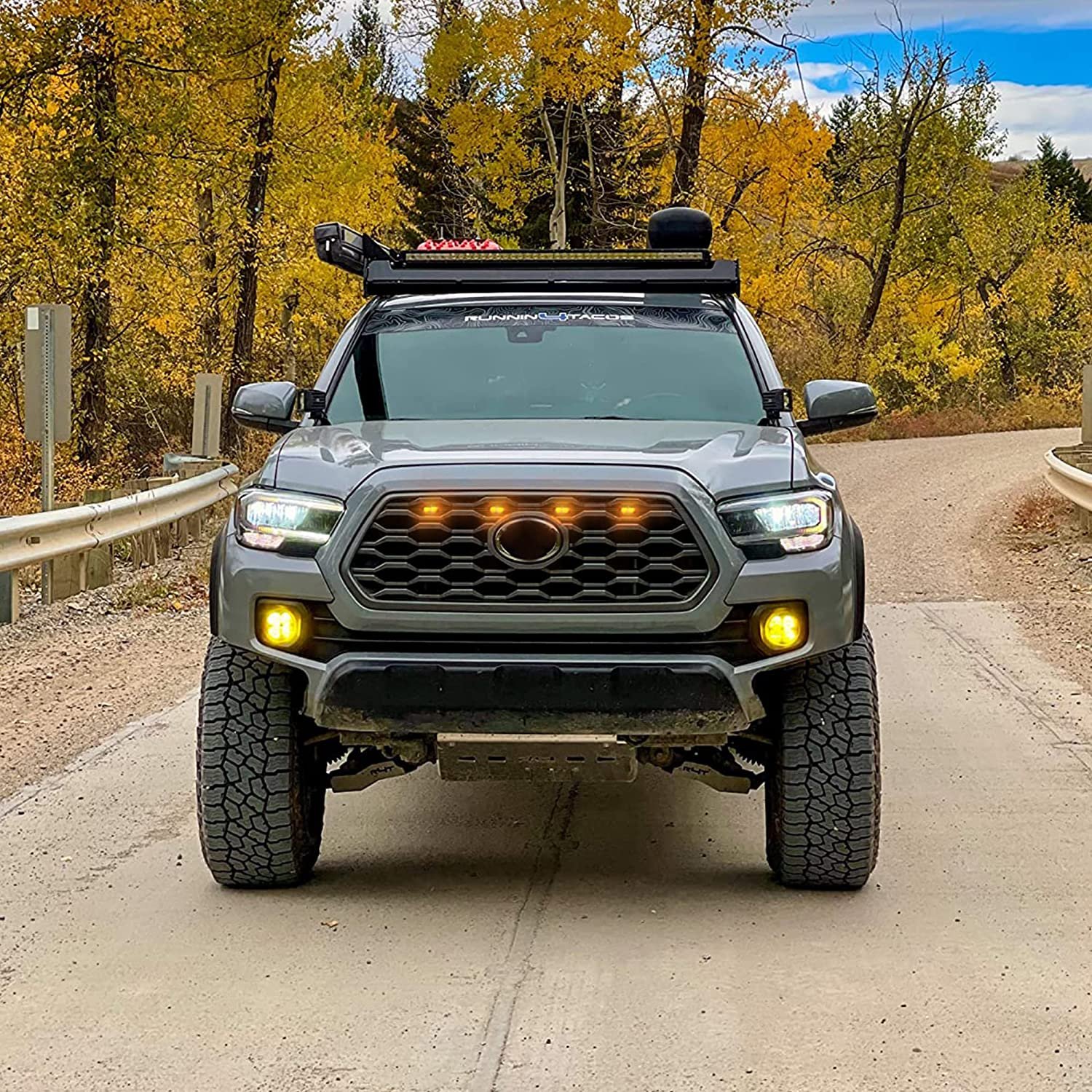 Three orange LEDs won't add inches to your truck's girth.
The luminescent phenomenon known as "Raptor lights" lit up in 2010 with the arrival of the Ford F-150 Raptor, but the idea of putting three orange lights on a big truck is nothing new. These lights have been legally required on semi trucks, buses, and other large vehicles for decades. You see them on all kinds of pickup trucks and SUVs these days, although technically they have no business on your Tacoma.
What Are Raptor Lights?
Officially, they're "identification lamps," but whatever you call them, the three small amber lights in the grille of a truck have become a styling cue for off-road trucks. The F-150 Raptor wasn't the first truck to wear them, but it definitely started the trend, hence why enthusiasts and the aftermarket often use the term "Raptor lights" regardless of what truck they're on.
You can thank the federal government, at least in part, for the current fad. When Ford's extra-girthy, desert-running Raptor checked in at 86.3 inches wide back in 2010, the automaker was obligated to put them on the pickup—any passenger vehicle over 80 inches wide is subject to the same lighting regulations governing commercial vehicles. In addition to amber front identification lights, a set of three red lights must be installed on the rear of these vehicles. These vehicles also require clearance lamps at the corners that are similar to identification lights but called out separately in the regulations.
Here's The Legal Definition
Federal Motor Vehicle Safety Standard Number 108, (aka Title 49, Subtitle B, Chapter Five, Section 571.108 of the Code of Federal Regulations) lays out the legal details around vehicle lighting. Among the statutes you'll find this gem describing how the identification lamps should be placed on any vehicle 80 inches or wider: "On the front and rear—3 lamps, amber in front, red in rear, as close as practicable to the top of the vehicle, at the same height, and as close as practicable to the vertical centerline, with lamp centers spaced not less than 6 inches or more than 12 inches apart. Alternatively, the front lamps may be located as close as practicable to the top of the cab."
In other words, the Raptor is wide enough to require the same lighting as big rigs and dump trucks. These lights are like bright colors on a poisonous frog, but instead of saying, "Don't eat me, I'm deadly," they say, "Watch the heck out, there's one big chungus of a truck coming your way."
Now, why do so many pickup trucks put Raptor lights in the grille rather than on top of the truck like a semi? If you read the regulations like a lawyer, you'll notice that the feds want these lights both high and at the front of the vehicle. In other words, the default location is along the front edge of the hood. Placing them along the top of the cab like you see on semis is spelled out as an exception to the rule. Heavy-duty pickups with hips exceeding 80 inches often have the indicator lamps affixed to the top of the cab, although nothing's stopping automakers from placing them into the grilles.
Which Other Trucks And SUVs Have Raptor Lights?
The 88.0-inch-wide Ram 1500 TRX followed in the gigantic footsteps of Ford F-150 Raptor and helped make "Raptor lights" a symbol of modern off-road machines, with the orange identifiers mounted high inside its hood scoop. The Bronco Raptor, which measures 85.7 inches between its fat fenders, and the TRD Pro versions of the third-gen Toyota Tundra and Toyota Sequoia are also lit up like big rigs. Heavy-duty pickups outfitted with dually rear axles (and, subsequently, large width measurements) also bear identification lamps.
There has been some documented conflict between OEMs and state laws concerning these indicator lamps. The identifier lamps atop the 2021 Chevrolet Silverado HD and GMC Sierra HD trucks, required by federal law because of the trucks' width, violated an annoyingly specific bit of California Vehicle Code 27606, which states, "No person shall own or operate a motor vehicle which is equipped with a light bar, or facsimile thereof, to resemble a motor vehicle used by a peace officer or traffic officer while on duty within that jurisdiction." To summarize, the code suggests the indicator lamps too closely resemble the amber light bars atop some government vehicles and therefore cannot adorn trucks sold in California.
Why Your Tacoma Should Not Have Raptor Lights
It's simple: Your midsize truck is not wide enough to leave the factory with Raptor lights and pressing any number of orange LEDs into your grille won't add inches to your vehicle's girth. Notice that neither the new 2024 Toyota Tacoma Trailhunter nor the 2024 Ford Ranger Raptor are fitted with these orange telltales, although you can imagine the marketers certainly wish they were.
The legality of adding aftermarket Raptor lights to your rig will come down to local laws, but vehicle lighting is heavily regulated. Unless you've installed fenders that push the body beyond 80 inches, adding exterior lights to your vehicle could earn you a ticket from a knowledgeable and ornery cop. When in doubt, refer to your local vehicle code.
Why show jumping is one of the most thrilling horse sports?
Think horse sports and the first thing that comes to mind is probably dressage. But for many equestrian enthusiasts, show jumping is considered the ultimate horse sport. There are several reasons why this is the case. First, it is one of the most challenging disciplines because riders must balance speed, precision, and control while jumping over obstacles.
Second, it is a spectator-friendly sport that can be enjoyed by people of all ages. And lastly, it requires a high level of athleticism and training from both horses and riders. If you're looking for an intense and exciting horse competition, then show jumping is definitely worth checking out!
Horse show jumping is better known by the name "Show Jumping." This event is performed by the horse and rider navigating a specific obstacle course by jumping over hurdles. The obstacle course is designed by the organizers of the event and is in accordance with the intention of the event. There is a specific time limit as to the duration of the event. Judges grade and score the skill and efficiency and time taken to perform the event, said Alec Lawler, a talented show jumping athlete and business owner with a passion for identifying and securing international equine investment opportunities. He has competed at the highest international level in show jumping throughout North America and Europe, and has won numerous awards and accolades, including the CSI 3* Grand Prix of Lummen Belgium in 2016. Alec founded Lawler Show Jumping LLC in 2019, where he selects, imports, develops, and sells dozens of horses annually.
History of Show Jumping
The tradition of the English fox hunt is what gave birth to "Show Jumping" in the 1700's. The laws known as "The Enclosure Acts" were written to put controlling guidelines on horse riding in order to ensure the safety of the horses.
Show Jumping events were originally mostly informal and were held in the British Isles and France throughout the 1800's; the sport was not popular until fans were able to view the jumps in a controlled space (such as a stadium.)
In Italy Army Captain Caprilli revolutionized show jumping by introducing the "forward seat." The rider's position on the horse was changed which provided better balance for the horse while jumping. This new riding position was immediately adopted worldwide and is still used today. It replaced the "Dressage seat" which hindered the horse's jumping potential. The first formal jumping event was held in England in 1907.
The riders were soldiers . There were no formal rules for these competitions as the judges wrote a personal opinion of what they had witnessed. In 1925 The BSJA (British Show Jumping Association) was established, and made specific rules for jumping events. It was preceded by The American Horse Show Association founded in 1917.
What are the jumping horses breeds
There are twelve horse breeds that are considered to be the best jumpers. They are The Holsteiner, The Arabian, The Oldenburg, The WestPhalian, The Trakehner, The Morgan, The Quarter Horse, The Connemara, The Dutch WarmBlood, The Irish Sport Horse, The Hanoverian, The Thoroughbreds. We will briefly describe their specific positive attributes.
The Holsteiner has a long lifespan (35 to 40 years)
The Arabian is very beautiful and has great athletic abilities and stature
The Oldenburg is kind hearted, easily trained and strong
The Westphalian Is easily trained, a fine athlete, and traces its bloodline to the first Persian King
The Trakehner has great style and jumping ability
The Morgan is much smaller than the other breeds, easily trained and friendly
The Quarter Horse is good tempered, has great strength, trainable, and very popular in the USA
The Connemara is of Irish origin, smaller, well balanced and ideal for training youngsters
The Dutch Warmblood is good natured and placid
The Irish Sport Horse is very calm and muscular
The Hanoverian is considered to be a great investment and a great performer
 The Thoroughbred is highly intelligent, loyal, agile and fast
Is it necessary to train a horse to jump?
All horses naturally know how to jump. Any horse will instinctively know when it is necessary to jump. If you do not plan to have your horse perform jumping training is not necessary. However, if your intention is to compete with your horse in Show Jumping events it is recommended that both you and your horse have training with a seasoned professional trainer.
You both will learn the fine points of jumping and how to jump correctly according to standardized jumping procedures. These procedures must comply with strict internationally prescribed rules. In a competitive tournament, your jumping activity and jumping time will be keenly observed and scored by professional judges. This process will determine who is considered as the best jumper and the winner of the event.
These competitive events are conducted mostly on an adult level. However, there are also competitions for teenagers only.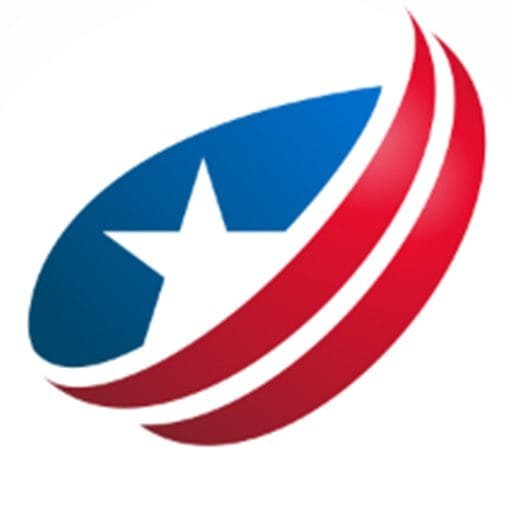 Odyssey has been the lead content writer and content marketer. He has vast experience in the field of writing. His SEO strategies help businesses to gain maximum traffic and success.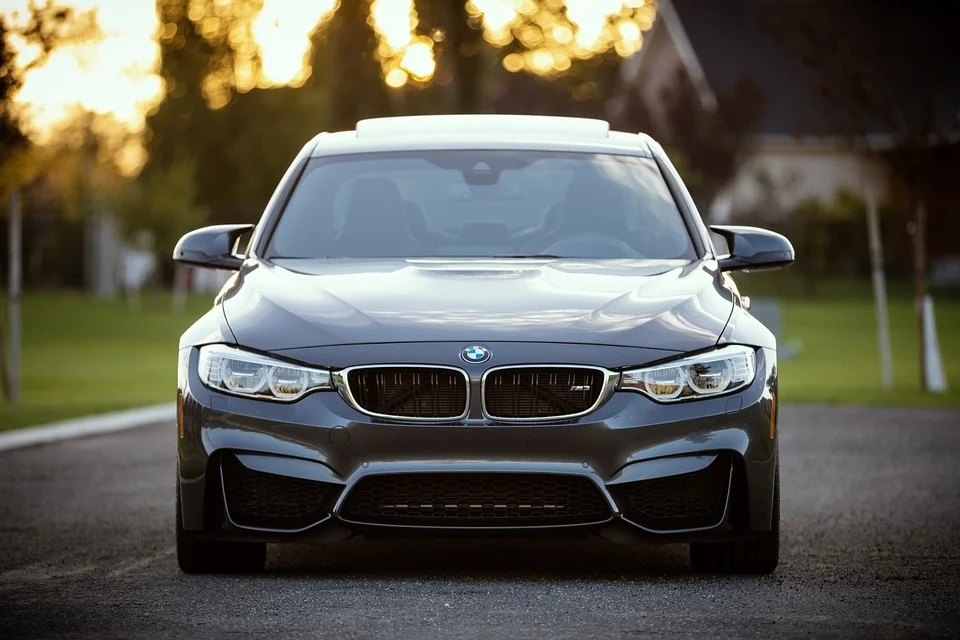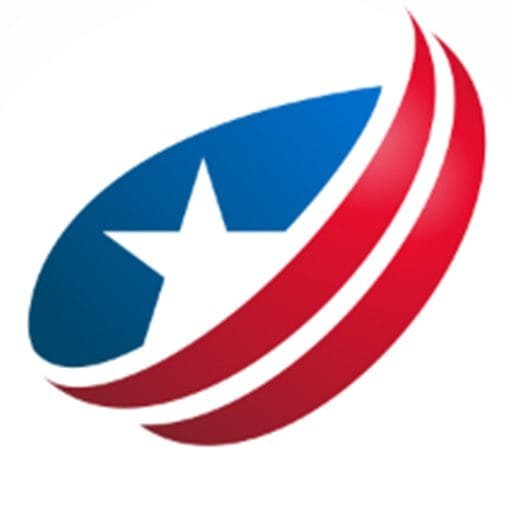 Odyssey has been the lead content writer and content marketer. He has vast experience in the field of writing. His SEO strategies help businesses to gain maximum traffic and success.