According to Google's statistics, many individuals want to know the difference between an assessment and an inspection of a house. If you've made it this far, you may be one of them. To fully grasp the contrasts, it's necessary to first consider each one in isolation.  Here is a home inspector take on the topic of Appraisal vs. Inspection.
Home Appraisal
In each real estate transaction, the appraisal is a critical component. Sales and purchases are the most prevalent uses of these documents, although they are also often used for refinances. To arrive at a market value for a property, an appraiser considers the property's size and condition as well as its location, characteristics, and other factors. For the lender, they ensure that they aren't loaning too much money or that the homeowner isn't going overboard with their borrowings (since the home stands as the collateral for the mortgage). Banks benefit from this because it prevents them from lending more money than they can recover if a borrower defaults. Lenders often pick or appoint an appraiser, although buyers are normally responsible for their closing costs. Not linked with the mortgage firm, they are a licensed third party.
Selling your home for more than it is worth may require you to return part of the profit or come up with another solution. Without further agreements, a bank will not issue a loan for more than the house is worth if one is involved. This is a case in which your real estate expert may be of assistance. According to the National Association of Realtors, the house appraisal was the most often waived condition.
Home Inspection
During a home inspection, numerous systems and the house's structure are inspected to find any possible problems. These inspectors assess the structure, roof, attic space, electrical systems, plumbing components, outside façade/yard, and other things stated in the inspection SOP. The objective is to provide you with information on the positives and negatives of the house you're considering buying and suggestions for any repairs that should be made before it goes on the market. Home inspections aren't always needed, but they're a good idea (non-FHA or VA loans). The homeowner normally pays the expenses for this inspection, as the benefit is almost entirely for the homeowner.
What can you do to prepare for an appraisal or a real estate listing?
If you've already put your house on the market, you've undoubtedly done a lot of cleaning. To prepare for an appraisal, you should do the same things you would do if you were selling your house. Because you know that your neighbors will be looking at the images and assessing you, put your best foot forward. Appraisers aren't intended to consider clutter or other aesthetic elements, but they are just people. When anything goes wrong with the property, it will impact its value. Think about hiring a storage facility and removing any items that are too high off the ground. Elevated contents cause individuals to worry because they imagine having to deal with the mess once they move in. Evaluate your illumination. Several years ago, a real estate agent asked me to replace all the low voltage light bulbs with 100w bulbs. Despite my skepticism, the home seemed to be more cheery than ever, and all who viewed it agreed (the few that did, it sold on the first day). Before proceeding, ensure that minor dings and dents have been repaired and that the vehicle's mechanical systems are in good operating condition. You can go a long way by doing some preventive cleaning. There may only be one or two home faults, but if you see one, you automatically believe there are a zillion more. Make a note of it.
A seller's inspection might provide you with a punch list of the most important repairs that need to be made. That way, you may decide which tasks are essential, preferable, and which you wish to take on yourself.
Summary
In this way, you can see that the appraisal informs you of the property's worth, while the numerous inspections assist you in learning about the state of the home and its components. When acquiring a new house, it's important to have two professionals on your side to ensure it's safe and worth what you paid.
A reputable real estate agent is the best person to turn to if you still have concerns about the difference between an inspection and an appraisal.
Red Flag Home Inspection, LLC's mission is to provide a superior home inspection and advise our clients on their real estate transactions.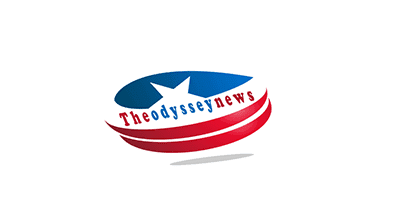 Why Should You Think Twice Before Buying A Keyboard From The Market?

As time is approaching, modern technology is marching ahead with various technological advances. Undoubtedly this is benefiting mankind and making work life much less stressful. Without computers, nothing is possible these days as they can make work easier and can do all kinds of work with all accuracy. If you have bought a computer that you have been dreaming of then the next thing is to buy the necessary computer components. This will help you use the computer with ease and comfort, saving much of your precious time. Among all the components, a keyboard is very necessary for a computer as without this you cannot work easily.
One of the crucial benefits a keyboard provides is improving the trying experience. The market is full of keyboard options which can make your typing experience smooth and less annoying. For that, you have to look for the best keyboard type in the market that can give you services for a long time. Remember that, you will not purchase a keyboard all the time hence you have to be careful in choosing the type based on your preference. If you choose a keyboard that goes well with your computer or gaming set up then it will be icing on the cake for you. Apart from these, you have to look at the other computer components that you have to purchase as these are also needed for the computer. If the combination of the computer and its components is nice, your setup will look modern and stylish, so just use ideas from all sources.
Well, before making the final purchase for a keyboard you should think at least twice because many factors come into play and can have a big impact. So, some key factors you have to look down upon are:
Keywords have a good number of types in the market; some of the popular choices are ergonomic keyboard, mechanical keyboard, wireless keyboard, membrane keyboard and many more. Each of the keyboards is unique and poses some excellent features that can make your typing nice. It's on you which one to go for but based on the current demand mechanical keyboards are one of the top picks as it has some unique features that other keyboards do not have.
When it comes to price ranges of keyboards there might be lots of questions in your mind. Before buying a keyboard you have to plan your budget as the prices may vary with your budget. If you are buying a keyboard to use in the longer term then look for the best quality keyboards that come with awesome design and features. These might be a bit expensive but they will be worth the money and you can use them without the need for frequent maintenance. However, there are some nice affordable keyboards from famous brands that can suit your budget and can be used for a good time. Keyboards with advanced features and facilities can be used for a long time without getting damaged for that reason the price range can go up. Having a good idea about the price ranges can make the purchase easy without facing a dilemma and saves time.
The market offers various sizes of keyboard categories with colour varieties. If you choose a keyboard that is not comfortable in size then it can be an issue in typing fast or moving it. Usually smaller keyboards remove the number pad, have no spaces or even have shorter keys between the buttons. When it comes to big-size keyboards they have more hotkeys even media keys. You have to consider the keyboard size for a better experience else handling the keyboard can be uncomfortable.
Keyboards are in great demand these days so to pick the best one you have to look at the qualities keyboards have and then compare to pick the perfect one according to you. For example, a mechanical keyboard is one of the best choices from a customer's point of view and this keyboard choice cannot be missed at any cost because of its qualities like they have physical switches underneath each key and commendable consistent keystrokes which makes typing as rapid as well as quick. On the other hand, a membrane keyboard is also a good choice as when typing there will be less noise, comes with a long lifespan, etc. Both are the best in the current market and customers love them but it depends on your liking which keyboard quality has impressed you.
Lots of shops sell keyboards in all price ranges where some are cheap and some are costly. But, not all keyboards come with superb features, and customised facilities, especially with a warranty. If there is no warranty on the keyboard then you will be at a huge loss and if any issue occurs the shop will not help. Before buying any design keyboard just make sure to buy a keyboard that comes with a long-time warranty and return policy. This will make your keyboard purchase worth the money and give hope if any problems happen in the future.
Therefore, it's up to you which one to purchase but if you consider these key factors you can purchase a better keyboard that can make your typing fast and glam up your computer setup. Considering all aspects, you can mark a mechanical keyboard as your top choice because the interesting qualities it has can surely make typing fun for you. It may come at a bit of a costly side but it will add value to your purchase if you are keen to buy a wonderful keyboard.
All in all, it's always wise if you have alternative options in mind. You can buy a keyboard easily from any market shop but you can get a fool with a bad design and poor quality keyboard, hence you have to be careful. Choose a keyboard that can serve you for a long time without the need for extra maintenance and fear of keypads getting damaged with the fast type.
Hello! My name is Mr. Abbax khan. I am a content writer & full-time professional Web Designer and Developer specially WORDPRESS with vast experience. I started my graduation in 2016 and graduated in 2020. I'm a professional article and blog writer, has written dozens of content on different topics and worked with professionals all over the globe.