ALWAYS LOVE A CHALLENGE – NICKI PETITT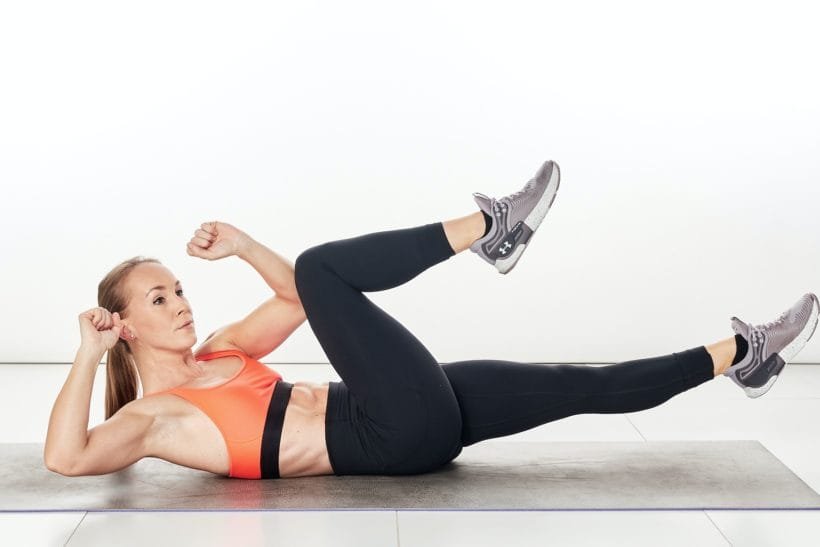 How important is it for you to set new fitness goals and challenges?
Personally, I am 100 percent a goal-setter and always love a challenge, be it sporting or professional. I've always found motivation in challenging my body and competing against myself, setting targets – my sporting childhood has influenced so much of my training, coaching, and PR business approach.
What do you love most about being able to exercise and lead an active lifestyle?
Staying active now, at 36, is so important to me, to know that I'm setting my body up for many healthy and mobile years to come, I hope! Right now I love the fact my body can move with ease, with strength, in everything I do, be it daily movements, lifting, jumping, and running around with my niece and nephew.
Much has been made of the link between mental health and exercise – how important is an exercise to you for your mental health and wellbeing?
It's right up there! The post-workout high of endorphins can totally change my day, I can walk out of a studio feeling like a superwoman. The boost of belief and confidence it then gives me to take on my day, be it PR deadlines, client reporting, or just 'life' happens time and time again.
I often refer to training as my escape, time to switch my brain off (which tends to work at 100mph). Headspace, freedom, time to focus on something outside of my PR business or general life concerns and challenges. Running, for one, has given me so many hours of clarity and healing.
What are your top five tips for anyone keen to get in better shape?
Find joy in being active and moving your body. Exercise is different for everyone, some might like a super sweaty HIIT workout, a fast-paced spinning class, or others, a slow, magical yoga flow. Find what's right for you, there's so much choice out there now, apps, PTs, or studio-based workouts.
Schedule your workouts so they are part of your day. Maybe you're an early bird and like to get that morning workout ticked off to start your day. Or it could be the perfect lunch break reset, or evening social with a friend. The most important thing is to work out what's best for you, to get the most out of your time to exercise.
Make sure exercising is about having fun, it shouldn't be a chore, nor punishment to burn off that chocolate bar or bag of crisps. Celebrate your body, its strengths, all you achieve through exercise and this will promise a much longer, happy relationship with staying active and eating healthily. Your body is your only home and to have the ability to move, with strength, with ease, is a gift.
Reward yourself. Whether it's a new kit or a coffee post-run be sure to acknowledge your 'wins' no matter how small.
Remember your why. When the workouts feel tough or you might not be 100 percent in the mood to exercise, remember your why. One of my favorite quotes to live by is 'the stronger the why, the easier the how becomes.'
More information
Follow Nicki on Instagram @nickipetitt
Odyssey has been the lead content writer and content marketer. He has vast experience in the field of writing. His SEO strategies help businesses to gain maximum traffic and success.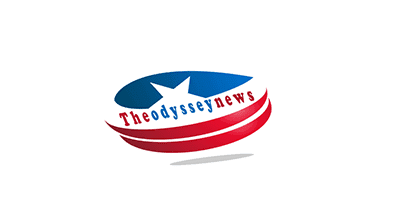 Rope Chain Vs Cuban Link-Which One Should You Buy?
In this way, which of the two merits purchasing. Actually, the two chains are, it is just an issue of your inclination. They are both solid and sturdy chains. The two of them pair well with ashley lip piercing pendants or can undoubtedly be worn as independent. The chains are likewise similarly famous with regards to Hip-jump culture. Their cost ranges are additionally not all that far separated.
The Cuban chain, nonetheless, is more qualified assuming that you are searching for an inconspicuous plan. Something you can undoubtedly fold under your garments without showing since it lies flush against your skin. The chain is likewise somewhat lighter by around 10g and has a general smoother finish. The rope chain, nonetheless, is your smartest choice in the event that you are hoping to say something. It may not be awesome to fold under your garments, however its glistening sparkle gives it a seriously striking allure. It would be the most ideal choice to say something. By the day's end, your choice will rely upon which bind you view as more engaging you, individual preferences might vary.
Is the rope chain still in style?
Indeed, rope chains are still in style. Year in, year out this chain has stayed well known and not simply inside the hip-jump culture. The chain is cherished generally for its interesting plan, striking nature, however in particular its solidness. The chain is additionally incredibly simple to style, either alone or with a dahlia piercings pendant.
Are Cuban connections tasteless?
No, Cuban connections are not even close to tasteless. They are a staple of the hip-jump culture and have an ageless plan. The chains are intended to squeeze into any setting. You can decide to wear them under or over your garments relying upon the amount of an assertion you might want to make. The chain additionally arrives in an assortment of thicknesses and lengths. The more slender and more limited it is, the straightforward and more inconspicuous the chain would be. You can likewise get it in an assortment of metals, so you can pick which one best suits your complexion.
Are Cuban connections strong?
Indeed, the Cuban connections are beautifully and tough. The interlocking example of the level connections guarantees that the chain won't break without any problem. The chain likewise generally includes an open box catch, which is extremely secure and frequently utilized in very good quality chains.
Sorts of ring enhancers
To observe the right sort of ring enhancer that matches your style, it's essential to think about the various kinds of ring enhancers that you can look over. There are three primary ring enhancer types for you to browse:
The Circle Guard-this ring enhancer is intended to go by and large around the solitaire jewel ring. Whether you pick the full or the fractional ring watch, the enhancer will make a more adjusted look that adds a lot of try to please sorts of focus stones. Frequently, the circle watches are matched with the round pad, or splendid cut jewels/precious stone rings.
Side Wrap Enhancers-this ring enhancer is intended to isolate your rings by sitting on one side of the first wedding band. You might have it fixed to the ring forever.
Double Wrap Enhancers-With this sort of ring enhancer, additionally called the ring supplement or watchman, the enhancer will sit on both/either side of your wedding band. It makes the impact of having three wedding/commitment groups. In any case, a portion of the ring styles make it feasible for you to slip your wedding band in the center so it sits right between the two groups/enhancers.
The double and the side wrap ring enhancers, then again, are more great for use with the little, round-molded jewels in the channel settings. The enhancers will give channel set rings a sleeker and an advanced look. It's additionally great for improving the presence of the tightened roll and the loaf precious stones and gemstones for a more refined, current look. This is additionally the situation with the emerald and the princess-cut jewels and focus stones.
Notwithstanding the various sorts of ring enhancers accessible, the other significant contemplations to remember while searching for ring enhancers include:
The ring enhancer ought to offer the right degree of equilibrium. The size of the ring is a vital thought for you to remember. It's particularly valuable for the rings with greater carat jewels, dissimilar to the rings with more modest stones that would be overpowered whenever decorated by the enhancers. The variety is significant as well, however it ought to match the plan/shade of the precious stone wedding band.
Upsides and downsides of ring enhancers
Aces of ring enhancers
The ring enhancer upgrades the general appearance of the wedding band
It safeguards the jewel from sway or superfluous openness
It makes a more strong search for rings
Adds a decent shimmer or wreck to the ring
Fantastic expansion to the moissanite and jewel set rings
The ring could be more agreeable after the it is added to ring enhancer
It's an incredible method for energizing your plain solitaire wedding band
Cons of ring enhancers
The ring enhancer could aggravate your commitment on the off chance that you don't get one morally justified/agreeable style/size for a more adjusted look.
It turns out best for some, jewel styles than others
Could you at any point resize a ring enhancer?
No, ring enhancers can't be resized, which would intend that assuming you observe a ring enhancer in some unacceptable size, you'd need to purchase another one. The bifurcated plan of the ring enhancer makes resizing the enhancer considerably more troublesome.
Are ring enhancers cheap or obsolete?
In the event that the ring enhancer is very much made, it won't be shabby or even feel obsolete. Regardless, these enhancers will work on the presence of the ring, making a more durable look when the rings are stacked.
When would it be advisable for you to get a ring enhancer?
You ought to get the ring enhancer assuming that you are considering adding a degree of newness and freshness to your current jewel wedding band. It's likewise great assuming you maintain that the precious stones should stand apart more.
Hello! My name is Mr. Abbax khan. I am a content writer & full-time professional Web Designer and Developer specially WORDPRESS with vast experience. I started my graduation in 2016 and graduated in 2020. I'm a professional article and blog writer, has written dozens of content on different topics and worked with professionals all over the globe.