All about International schooling in Singapore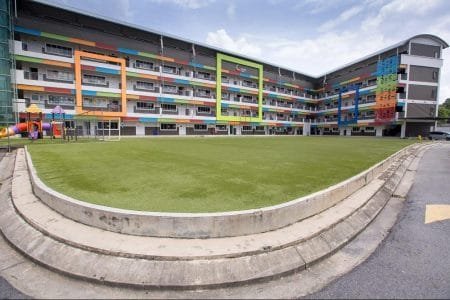 Introduction to schooling in Singapore
Singapore is one of the most populated and modern cities in the world. Filled with ample opportunities, luxurious amenities, and diverse culture, the high quality of life in Singapore is enjoyed to the fullest by its inhabitants.
Albeit the city has a high cost of living, the quality of life is totally worth the price citizens of Singapore pay. The city has something for everybody. While working professionals enjoy the best of offices and recreational options around the clock, families have shopping malls and amusement parks for a fun-packed weekend.
Besides the unforgettably alluring amenities of Singapore that make it the most habitable place to raise a family, it also has the best international schooling, providing quality education to children.
International Schooling in Singapore
Although international schooling in Singapore demands more primary school fees as compared to other educational curricula, it offers a diverse studying environment along with extensive knowledge of all subjects through theoretical and practical approaches. Various extracurricular opportunities such as debating, sports, arts are presented to all students, with a guided career roadmap and counseling for students who desire an offbeat career in the fields.
International schools of Singapore are reputed for preparing their students for Ivy League education, and other high-achieving platforms. International schooling in Singapore aims to give its children the utmost comfort as well as a huge choice among various educational curricula according to preference and caliber, such as International Baccalaureate, European, African, Indian, and Japanese.
The schools also offer a platter of languages, preparing the children for cultural diversity and international career possibilities from nascent stages. Languages like Malay, Mandarin, Tamil, and English are a part of the curriculum justifying the singapore primary school fees paid.
We have for you the top 5 schools in Singapore, offering the best international schooling. Read on to choose what's best for your child.
Best International Schools in Singapore
Global Indian International School (GIIS)
–          Global Indian International School, Singapore is deeply committed to excellence, with its comprehensive curriculum, and its exceptional approach to education.
The international school focuses on raising the students into all-rounded, sincere adults with an extensive understanding and knowledge of the economic, philosophical, cultural, and scientific side of the world. It aspires to prepare its students to achieve a morally sound, healthy, and productive life full of opportunities.
GIIS aims to become a role model of imparting education, the top choice of parents, and a favorite of students with its regarded faculty, e-school program, and mentorship techniques. Following the teachings and philosophy of the great Mahatma Gandhi, its holistic fostering with an embodied vision empowers the students from the mind as well as the body to take life decisions with great elan, and put their skills to spiritual and fiscally profitable use.
Interpersonal skills like managing information, collaboration, and learning attitude are the prime focus of GIIS along with fixating on the importance of agility, flexibility, honesty, and integrity.
Along with an ambient learning atmosphere, encouraging the students towards the quest for knowledge through theoretical and practical concepts, the reputed institution also provides students with a choice of curriculum. From the 2 stages of International Baccalaureate (PYP and Diploma) to Global Montessori (GMP), CBSE, Cambridge, and IGCSE, GIIS has trained faculty for all curriculums, justifying the primary school fees completely.
The school also provides a detailed breakup of the primary school fees and is very transparent about the primary and secondary school fees structure, on its website.
Canadian International School (CIS)
–          CIS is an upscale institution for primary and secondary education. It offers a meticulous curriculum, complete with a plethora of extracurricular activities and a wide variety of foreign languages. The school focuses on imparting knowledge, and skill-set along with cultural and ethical values to its students, relevant to the current times.
The institution is regarded for its pedagogical approach to teaching, based on the foundation of the "4 Cs"- Creativity, Critical Thinking, Communication, and Collaboration.
The Canadian International School has onboard a faculty regarded for its competence and student handling skills. The faculty pushes its students towards excellence and encourages creativity in their work, defining international schooling into a world-class education and high primary school fees.
–          Known for its state-of-the-art campus and modern facilities along with many other educational aspects such as the choice of curriculum and extracurricular activities, Dulwich College is regarded as one of the best institutions offering international schooling to the people of Singapore.
 Founded in 2014, the international school prides itself on the strong British influence, ethos, and curriculum that it offers to its students from ages 2 to 18, helping them become culturally adept and profound in their chosen fields, with special and unique roadmaps.
A significant step towards opening the doors of cultural diversity for the children, the college provides a dual language program in English and Mandarin, along with foreign language classes and Mandarin lessons from the age of 4 which is the reason for high primary school fees.  Additionally, the college offers unique opportunities for its students by encouraging them to participate in inter-school competitions and events organized by outside organizations.  
One World International School (OWIS), Singapore
–          OWIS is an all-inclusive, non-sectarian institution for students of diverse cultures and ethnicities in Singapore. The school offers a captivating learning environment, encouraging its students to walk on the path of absorbing knowledge, and focusing on excellence in their desired fields.
The school's teaching techniques enable the students to grasp the techniques of discussion, collaboration, and empathy that are imparted by the highly qualified, reputed faculty within OWIS's nurturing ambiance.
One World International School is popular for balancing its curriculum by personalizing theoretical education to make it more relatable and easily understandable for young learners. With its community of students, the school pushes the children towards an interactive learning experience, preparing them to lead the world with their knowledge and caliber.
 The institution's choice of curriculums for the students on the basis of preference is worth every penny spent on the primary school fees.  International Baccalaureate (IB), IGCSE, IBDP are taught to students up to grade 5, and secondary students respectively.
–          Accredited by the Western Association of Schools and Colleges (WASC), Overseas Family School (OFS) prides itself on its quality international schooling. Its rigorous, specially designed curriculum and extensive program, are made to prepare the students for every futuristic opportunity, using the best of technology and teaching aid.
OFS is one of the oldest international schools in Singapore, promoting versatility through its choice of curriculum, from IEYC (International Early Years Curriculum) for preschool students of K1 and K2, the IPC (International Primary Curriculum) for grades 1-5, and lastly the IB, and IGCSE curriculum for grades 6-12.
 The school aims to train its students for academic excellence, Ivy colleges, and awards in academic research and scholarship. Its offbeat language programs offering 14 different languages are the talk of the town due to the amazing integration with the main educational curriculum, and its focus on culture and ethnicity under the guidance of trained native speakers. Hebrew, Japanese, Italian, Norwegian, Spanish and Swedish are some of the languages offered by OFS in its language program.
The quality of international schooling is supported by the intricate teaching techniques of the top brass faculty, compelling the students to stay on the quest for knowledge, and empowerment even after high school. The primary school fees may be a little high, however, considering the quality education offered, is deserved.
Conclusion
Carve your child's trajectory with the best international schooling options, and right primary school fees in Singapore. So what are you waiting for? Enroll today!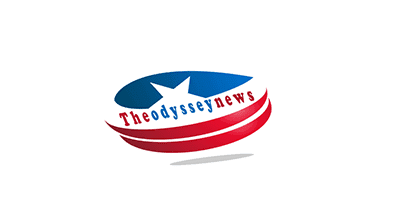 Tips to help raise your credit score
It's possible to improve your credit scores by following a few simple steps, including: opening accounts that are accountable to the credit bureaus, maintaining low balances and paying your bills on time. You can test to boost your credit score by getting credit for paying charges like your cellular phone, utilities, and popular streaming service, free, with Experian Boost™† . However, it can be difficult to learn where to start. Whether you're building your credit from scratch or rebuilding after your credit scores have taken a hit, it's important to learn how your scores are calculated and the basic ways to improve them. Then, you can dive into more detailed guides based on your situation.
Steps to Improve Your Credit Scores
The specific steps that can help you improve your credit score will depend on your unique credit situation. But there are also general steps that can help almost anyone's credit.
1. Build Your Credit File
Opening new accounts which will be reported to the major credit bureaus-most major lenders and card issuers report to all three-is an important first step in building your credit history. You can't start laying down a good background as a borrower until there are accounts in your name, so having at least several open and active credit accounts are a good idea.
These could include credit-builder loans or secured cards if you're starting out or have a low score-or a great rewards credit card without annual fee should you be trying to improve an established good score. Getting added as an official user on someone else's credit card can also help, assuming they use the card responsibly.
If you're starting from scratch without credit file at all, the main step is merely getting a credit report with a bureau.
2. Don't Miss Payments
Your payment history is one of the main factors in deciding your credit scores, and having a long history of on-time payments can help you achieve excellent credit scores. To do this, you will have to make sure you don't miss loan or bank card payments by more than 29 days-payments that are at least 30 days late can be reported to the credit agencies and hurt your fico scores.
Setting up computerized payments for the minimum amount due can help you avoid missing a payment (as long as you're careful not to overdraft your bank account). If you're having trouble affording a bill, get in touch with your credit card company right away to discuss hardship options.
Staying on top of accounts that don't generally appear on your credit reports (gym memberships and subscription services, for instance) may also be important. The on-time payments might not help your credit, but the account being sent to collections could still cause your scores to dip.
3. Catch Up On Past-Due Accounts
If you're behind on your bills, bringing them current could help. While a late payment can stick to your credit report for up to seven years, having all of your accounts current can be good for your scores. Additionally, it stops further overdue payments from being put into your credit history as well as additional late fees.
For those having trouble with credit card debt, speaking with a credit counselor and getting on a debt management plan (DMP) is actually a good option. The counselor may be able to negotiate lower payments and interest rates, and get credit card providers to bring your accounts current.
4. Pay Down Revolving Account Balances
Even if you're not behind on your bills, having a high balance on revolving credit accounts can cause a high credit utilization rate and hurt your scores. Revolving accounts include bank cards and lines of credit, and maintaining a low balance on them relative to their credit limits will help you improve your scores. Those with the highest credit results usually keep their credit utilization ratio in the low single digits. read more info from online website
5. Limit How Often You Apply for New Accounts
While you may need to open accounts to build your credit history, you generally want to limit how often you submit credit applications. Each application can result in a hard inquiry, which may hurt your scores a little, but inquiries can add up and have a compounding influence on your credit scores. Opening a new account will also decrease your average age of accounts, and that could also hurt your scores.
Inquiries and the common age of your accounts are minor scoring factors, but you still want to be cautious about how many applications you submit. One exception is when you're rate searching for certain types of loans, such as an auto loan or mortgage. Credit scoring models recognize that rate shopping isn't risky behavior and could ignore some inquiries if they occur within the span of a couple of weeks.
How Long Does It Take to Rebuild a CREDIT HISTORY?
There's no set timeline for rebuilding your credit. How long it requires to increase your credit scores is determined by what's hurting your credit and the steps you're taking to rebuild it.
For instance, if your score takes a hit after a single missed payment, it could not take too long to rebuild it by bringing your account current and continuing to make on-time payments. However, if you miss payments on multiple accounts so you fall over 3 months behind before catching up, it'll likely take longer to recover. This effect can be even more exaggerated if your late payments cause repossession or foreclosure.
In either case, the impact of negative marks will diminish as time passes. Most negative marks will also fall off your credit reports after seven years and stop impacting your scores at that time if not sooner. Chapter 7 bankruptcies can stay for as much as 10 years, however.
In addition to letting time help you rebuild your scores, you can follow the steps above to proactively add positive information to your credit file.
You may also hear about credit repair companies that provide to repair or "fix" your credit-for a price. It might seem to be tempting, but credit repair companies can't do anything that you can't do on your own for free. Similarly, you should be wary of so-called debt consolidation companies that may encourage you to stop making payments in an attempt to try to "settle" the debt for less than individual owes. Their plan can lead to major credit score harm and may not even finally work to lessen the debt obligation.
Establishing or Building Your Credit Scores
Depending on your experience with credit, you might not have a credit report at all. Or, your credit file might possibly not have enough information that credit scoring models are able to assign you a credit score.
With FICO® Scores, you need to have at least one account that's half a year old or older, and credit activity during the past half a year. With VantageScore, a score may be calculated when an account appears on your report.
When you don't meet the criteria, the scoring model can't score your credit report-in other words, you're "credit invisible." As a result, creditors won't be able to check your fico scores, that could make it difficult to open new credit accounts.
Some people may be in a situation where they've only opened accounts with creditors that are accountable to only one bureau. When this happens, they may only be scorable if a creditor requests a credit file and score from that bureau.
If you're brand new to credit, or reestablishing your credit, revisit the first step above.
How Credit Scores Are Calculated
Credit scores are dependant on computer algorithms called scoring models that analyze one of your credit reports from Experian, TransUnion or Equifax. Scoring models (and there are many) could use different facets, or the same factors weighted differently, to determine a particular score. However, credit results generally share a few similarities:
Scores are calculated predicated on the information in a of your credit reports.
Scoring models try to predict the likelihood a borrower will be 90 days late on a bill in another 24 months.
A higher score indicates one is not as likely to fall behind on a bill, and vice versa.
The vast majority of lenders use credit scores calculated by FICO and VantageScore® scoring models. The newest versions with their generic credit scores use a score range of 300 to 850-and a score in the mid-600s or more is often considered a good credit score. (Generic means they're suitable for any type of lender. FICO also creates industry-specific scoring models for auto lenders and card issuers that range from 250 to 900).
Considering how different credit scores use the same underlying information to predict the same outcome, it might not be surprising that the steps you try try to improve one score can help increase your fico scores.
For example, making on-time payments can help all your credit scores, while missing a payment will likely hurt your entire results. There are various factors that can affect your credit scores. Here, we'll give attention to the actions you can take to help make your credit results.
A self confessed Bollywood Lover, Travel junkie and Food Evangelist.I like travelling and I believe it is very important to take ones mind off the daily monotony .