All about International schooling in Singapore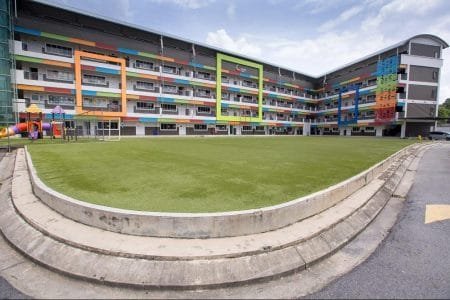 Introduction to schooling in Singapore
Singapore is one of the most populated and modern cities in the world. Filled with ample opportunities, luxurious amenities, and diverse culture, the high quality of life in Singapore is enjoyed to the fullest by its inhabitants.
Albeit the city has a high cost of living, the quality of life is totally worth the price citizens of Singapore pay. The city has something for everybody. While working professionals enjoy the best of offices and recreational options around the clock, families have shopping malls and amusement parks for a fun-packed weekend.
Besides the unforgettably alluring amenities of Singapore that make it the most habitable place to raise a family, it also has the best international schooling, providing quality education to children.
International Schooling in Singapore
Although international schooling in Singapore demands more primary school fees as compared to other educational curricula, it offers a diverse studying environment along with extensive knowledge of all subjects through theoretical and practical approaches. Various extracurricular opportunities such as debating, sports, arts are presented to all students, with a guided career roadmap and counseling for students who desire an offbeat career in the fields.
International schools of Singapore are reputed for preparing their students for Ivy League education, and other high-achieving platforms. International schooling in Singapore aims to give its children the utmost comfort as well as a huge choice among various educational curricula according to preference and caliber, such as International Baccalaureate, European, African, Indian, and Japanese.
The schools also offer a platter of languages, preparing the children for cultural diversity and international career possibilities from nascent stages. Languages like Malay, Mandarin, Tamil, and English are a part of the curriculum justifying the singapore primary school fees paid.
We have for you the top 5 schools in Singapore, offering the best international schooling. Read on to choose what's best for your child.
Best International Schools in Singapore
Global Indian International School (GIIS)
–          Global Indian International School, Singapore is deeply committed to excellence, with its comprehensive curriculum, and its exceptional approach to education.
The international school focuses on raising the students into all-rounded, sincere adults with an extensive understanding and knowledge of the economic, philosophical, cultural, and scientific side of the world. It aspires to prepare its students to achieve a morally sound, healthy, and productive life full of opportunities.
GIIS aims to become a role model of imparting education, the top choice of parents, and a favorite of students with its regarded faculty, e-school program, and mentorship techniques. Following the teachings and philosophy of the great Mahatma Gandhi, its holistic fostering with an embodied vision empowers the students from the mind as well as the body to take life decisions with great elan, and put their skills to spiritual and fiscally profitable use.
Interpersonal skills like managing information, collaboration, and learning attitude are the prime focus of GIIS along with fixating on the importance of agility, flexibility, honesty, and integrity.
Along with an ambient learning atmosphere, encouraging the students towards the quest for knowledge through theoretical and practical concepts, the reputed institution also provides students with a choice of curriculum. From the 2 stages of International Baccalaureate (PYP and Diploma) to Global Montessori (GMP), CBSE, Cambridge, and IGCSE, GIIS has trained faculty for all curriculums, justifying the primary school fees completely.
The school also provides a detailed breakup of the primary school fees and is very transparent about the primary and secondary school fees structure, on its website.
Canadian International School (CIS)
–          CIS is an upscale institution for primary and secondary education. It offers a meticulous curriculum, complete with a plethora of extracurricular activities and a wide variety of foreign languages. The school focuses on imparting knowledge, and skill-set along with cultural and ethical values to its students, relevant to the current times.
The institution is regarded for its pedagogical approach to teaching, based on the foundation of the "4 Cs"- Creativity, Critical Thinking, Communication, and Collaboration.
The Canadian International School has onboard a faculty regarded for its competence and student handling skills. The faculty pushes its students towards excellence and encourages creativity in their work, defining international schooling into a world-class education and high primary school fees.
–          Known for its state-of-the-art campus and modern facilities along with many other educational aspects such as the choice of curriculum and extracurricular activities, Dulwich College is regarded as one of the best institutions offering international schooling to the people of Singapore.
 Founded in 2014, the international school prides itself on the strong British influence, ethos, and curriculum that it offers to its students from ages 2 to 18, helping them become culturally adept and profound in their chosen fields, with special and unique roadmaps.
A significant step towards opening the doors of cultural diversity for the children, the college provides a dual language program in English and Mandarin, along with foreign language classes and Mandarin lessons from the age of 4 which is the reason for high primary school fees.  Additionally, the college offers unique opportunities for its students by encouraging them to participate in inter-school competitions and events organized by outside organizations.  
One World International School (OWIS), Singapore
–          OWIS is an all-inclusive, non-sectarian institution for students of diverse cultures and ethnicities in Singapore. The school offers a captivating learning environment, encouraging its students to walk on the path of absorbing knowledge, and focusing on excellence in their desired fields.
The school's teaching techniques enable the students to grasp the techniques of discussion, collaboration, and empathy that are imparted by the highly qualified, reputed faculty within OWIS's nurturing ambiance.
One World International School is popular for balancing its curriculum by personalizing theoretical education to make it more relatable and easily understandable for young learners. With its community of students, the school pushes the children towards an interactive learning experience, preparing them to lead the world with their knowledge and caliber.
 The institution's choice of curriculums for the students on the basis of preference is worth every penny spent on the primary school fees.  International Baccalaureate (IB), IGCSE, IBDP are taught to students up to grade 5, and secondary students respectively.
–          Accredited by the Western Association of Schools and Colleges (WASC), Overseas Family School (OFS) prides itself on its quality international schooling. Its rigorous, specially designed curriculum and extensive program, are made to prepare the students for every futuristic opportunity, using the best of technology and teaching aid.
OFS is one of the oldest international schools in Singapore, promoting versatility through its choice of curriculum, from IEYC (International Early Years Curriculum) for preschool students of K1 and K2, the IPC (International Primary Curriculum) for grades 1-5, and lastly the IB, and IGCSE curriculum for grades 6-12.
 The school aims to train its students for academic excellence, Ivy colleges, and awards in academic research and scholarship. Its offbeat language programs offering 14 different languages are the talk of the town due to the amazing integration with the main educational curriculum, and its focus on culture and ethnicity under the guidance of trained native speakers. Hebrew, Japanese, Italian, Norwegian, Spanish and Swedish are some of the languages offered by OFS in its language program.
The quality of international schooling is supported by the intricate teaching techniques of the top brass faculty, compelling the students to stay on the quest for knowledge, and empowerment even after high school. The primary school fees may be a little high, however, considering the quality education offered, is deserved.
Conclusion
Carve your child's trajectory with the best international schooling options, and right primary school fees in Singapore. So what are you waiting for? Enroll today!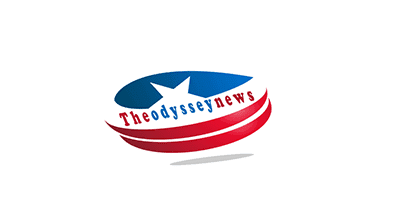 How can I improve my fitness?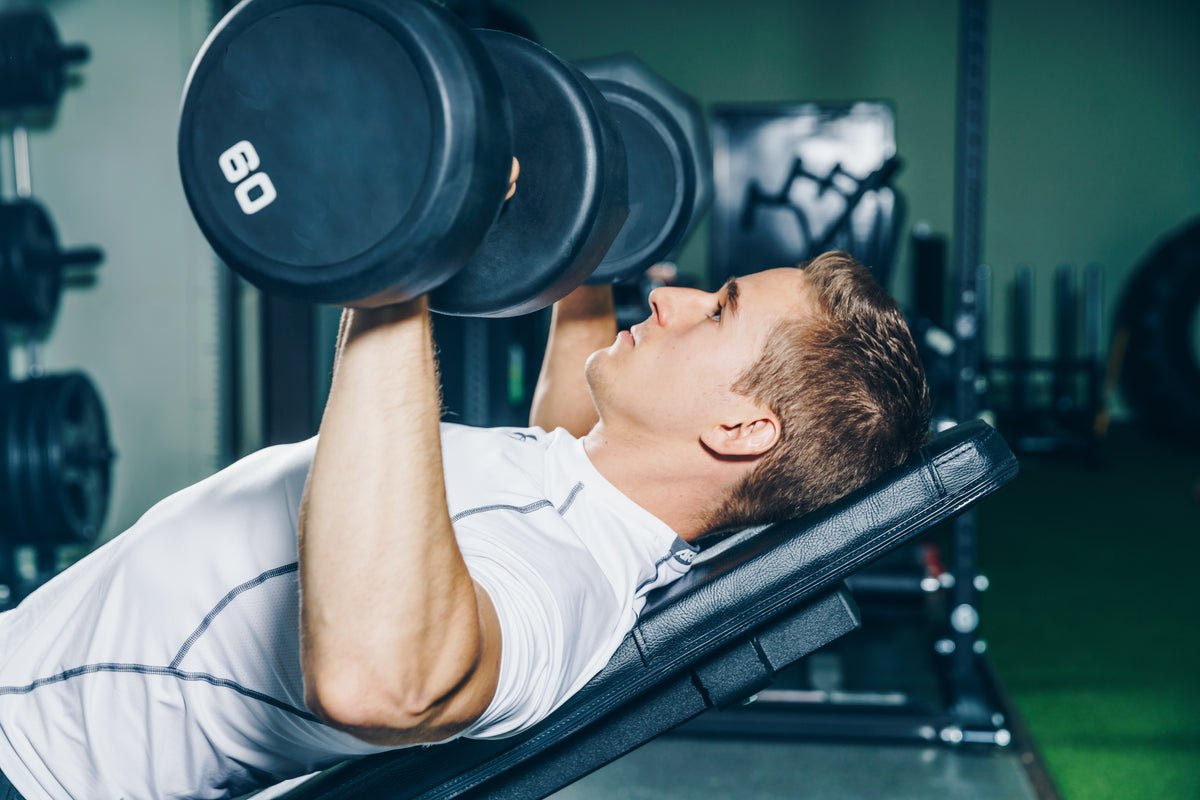 Do you struggle to maintain your interest and drive throughout physical exercise? Have a go at some of these exercises.
A long and happy life can only be achieved by sticking to a healthy weight. If you're interested in staying abreast of the latest developments in health and fitness, you've come to the perfect spot. The future is bright if you choose to make the adjustments we suggest.
A monster might help if you just go up to it and ask for it. Having a pet makes you more likely to go for walks, which is a fantastic way to get to know your new neighborhood. Having a pet who is both active and playful might be a great way to regain your motivation and drive if you've been feeling sluggish around the house. If your dog is hyper at home, taking him for walks may help.
Before beginning a new fitness programme, it's important to hydrate thoroughly. Numerous studies have shown that people who are frequently subjected to dry conditions gain weight. At least 16 ounces of water should be consumed before and after a workout. Because of the disruption exercise causes to the heart's water balance, it is essential to replenish fluids lost during physical activity.
If you have access to a swimming pool, swimming laps is a fantastic method to exercise and get in shape.
One of the best ways to be in shape and burn fat is to go swimming. Swimming laps in your own pool is a fantastic and time-efficient method to get in some workout.
The health benefits of exercise are multiplied when done in a group setting with other people. It helps to have a fitness companion who can encourage and push you to stay with your training plan and eventually achieve your fitness goals.
These are only some of the many advantages of strength training, which may be attained through push-ups and sit-ups, among other exercises. Bodyweight activities like push-ups, sit-ups, and the like are suitable for the ordinary traveller because they don't require any unique equipment. Everyday, brief sessions of even the most basic exercises, like sit-ups and push-ups, can have enormous positive effects on health and fitness.
Happiness is not a surefire recipe for both mental and physical health, as has been shown in a number of studies. Several mental health conditions have been linked to deterioration in interpersonal relationships (ED). However, the over-the-counter drugs cenforce 100, fildena 100, and cenforce 150 may help.
Running has been hailed as the ideal form of physical and mental fitness by many experts.
It also widens the area served by the blood supply. Don't walk hunched over or wobbling; walk tall and broad. Standing, sitting, or walking for long periods of time all contribute to muscle tiredness.
Making adjustments to one's diet is essential for better health and a speedy recovery from exercise. The best standards have yet to be determined, and more study is required. Physical exercise and nutritional supplements work well together.
Wearing a neck brace or other forms of protective gear while exercising can help you stay safe and maximise your results. A wonderful crunch is magnified when the tongue is put on the roof of the mouth. Try repositioning your body in this way to see if it helps any.
Discovering an automatic method of training your abdominal muscles is crucial if you care about your health.
They could put in a lot of effort but still fail. Abdominal workouts should be limited to no more than three sets per week. You can prevent significant abdominal damage by avoiding pushing yourself too hard.
Put down the abdominal crunches and take a big breath for the time being. The digestive system will be the first to feel its effects. If you work out your abs consistently for a month and a half, you should notice a difference.
Warming up on the treadmill is not recommended.
This method is ideal for warming up cold muscles. Squats, seat presses, and deadlifts are included in the warm-up routine, with two sets of 10 repetitions of each.
To increase the effectiveness of your crunches, place a towel or small exercise ball beneath your lower back. A trip can be made more enjoyable with regular stretching. This is your greatest bet for personal security.
Using a pedometer is a great way to keep tabs on your daily walking mileage.
Daily walks of at least 10,000 steps have been associated with a reduced mortality risk. If you take about 5,000 steps per week now, increasing that by just 100 each day will get you to your weekly target of 10,000 steps in no time.
Using performance-enhancing medications like steroids can have devastating effects on your health and make it next to impossible to reduce your calorie intake and get in shape. The short-term gains from abusing prescription drugs are outweighed by the far more serious long-term disadvantages. Tension in the muscles and mental distress could result. Athletes who desire to realise their best potential should stay away from PEDs like anabolic steroids.
To get the most out of your arm exercise, map it out first. When it comes to powerlifting, lifting larger weights is associated with more muscular growth and requires less recovery time between workouts. Weightlifting etching might be delayed if strength training is performed on a more regular basis.
Before starting a new, rigorous fitness routine, it's a good idea to check in with your primary care physician. Seek immediate medical assistance if you are unsure if these behaviours will stop on their own. When in doubt about the necessity of a repair, it's always wise to consult an expert.
Water consumption prior to, during, and after exercise has been linked to increased health benefits from physical activity.
Hydration before, during, and after exercise has been shown to hasten recovery time.
You should be able to achieve many of your health objectives. The improvement of your physical condition is our primary focus. In 2022, how do you see yourself? We need to do something now to make things better.