AJAX INTERESTED IN MARTIN BRAITHWAITE
Eredivisie champions Ajax are reportedly keen on securing the services of Barcelona outcast Martin Braithwaite in the summer transfer window.
Bert Sanders has revealed on the Pantelic Podcast that Martin Braithwaite is the subject of interest from Ajax over a possible move in the summer transfer window. New head coach Alfred Schreuder suggested the Barcelona outcast's name after previously working with him at Camp Nou.
Martin Braithwaite joined Barcelona from Leganes as an emergency signing outside the transfer window due to bizarre rules in La Liga. And the 31-year-old has been a handy backup option for all his managers thus far, chipping in with goals regularly without ever complaining about his role as a substitute.
But the Danish international endured a frustrating 2021/22 season, even though he began the campaign strongly. While Ronald Koeman looked to utilise him, a long-term injury blighted him for the most part before he became an afterthought for Xavi Hernandez. As a result, Braithwaite turned out only four times for Barcelona, managing 236 minutes of game-time while scoring twice.
The experienced striker is now surplus to requirements for Barcelona, with Xavi Hernandez not including him in the plans for the 2022/23 season. The Catalan giants have left Braithwaite behind in Barcelona before embarking on their pre-season tour to the USA, making it amply clear that he is on the transfer list.
Recent reports have suggested that Barcelona will demand a paltry €8 million to part ways with Braithwaite this summer. And the Dane has no shortage of suitors either, with Eredivisie champions Ajax the latest club to show interest in him.
New Ajax head coach Alfred Schreuder has suggested Braithwaite's name to the Dutch club's board. Schreuder has previously worked with Braithwaite during his stint with Barcelona. And with Ajax in the market for a striker this summer following Sebastien Haller's departure, the Barcelona outcast has emerged as a viable target.
The interest from Ajax will be music to Barcelona's ears, as the Blaugrana had been considering terminating Braithwaite's contract to get him off their books. But with the Dutch champions in the equation, the Catalan giants might be able to recoup something in his exchange this summer.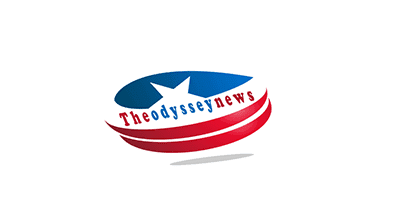 330M WEJO 800M Wejo, which collects and distributes continuous traffic information, raised $330 million through a consolidation SPAC, valuing Wejo at $800 million, General Motors Co. (GM) – Created by Wejo (Reuters) Automobile. N), are launched via reverse merge with unlimited Virtuoso Acquisition free passes.
For example, it is usually easier to build an excessive following on platforms like Twitter or Facebook. However, other platforms allow you to better customize your content and establish yourself right from the start.
Despite the high volume of traffic, the site's interaction with potential customers is healthier. the website acts as a landing page, the content of which contributes the most to the overall value of the website. The site's Alexa rating has dropped sixty-nine percent since the site's launch eighteen months ago, which can be attributed to a location that does not deliver a positive user experience.
It's a great tool that will be used over and over again.
This journal is part of today's world. the reality is that we all tend to return from an equivalent place, but our paths diverge. we tend to hope that one day our paths may cross and we become one person again. Humanity contains a great distance to travel, but if we tend to remember where we come from and WHO we tend to ar, we are able to bring home the bacon.
Extracting information from an associated OLTP system is not a simple task. we offer ways to overcome these challenges. OLTP and OLAP information stores are typically unbalanced. Therefore, we tend to design a distributed memory response that serves 2 information sources. Both the distributed in-memory OLAP cube and the OLTP information store are connected through a hybrid connection. Our solutions are designed to be fast and clear. we tend to show that mixing in an OLAP cube is optimized for a good design like Hadoop. we tend to appreciate extremely distributed setups and demonstrate question speeds of up to ninety-six million rows per second from an information system with four TB of memory. we tend to collectively demonstrate a 50x speedup of OLTP queries.
It is a brand-new service that combines social media and journalism.
Here is what you would want to do:
Step 1: Go to WWW.vejo.com and register.
Step 2: Give your project (like a brand-new startup or product launch) a good name.
Step 3: Share with your network.
Step 4: Proper journalists can visit your project website and report on it.
With all the technological advancements happening in today's world, it is often difficult to keep up with it all. one of the latest and most promising developments is the Internet of Things (IoT), where physical objects are connected to a network through sensors and computer code. IoT has the potential to dramatically change our lives and even disrupt virtually every business, from cars to refrigerators and from lights to bottles to tablets.
Conclusion:
We hope you enjoyed our article on the new 330MW power plant in the Australian state. We're forever excited to bring you the latest news on renewable energy, and we're excited about what wind power has to offer in the longer term. If you would like to learn a lot about wind energy in Australia, contact America anytime at nine. Thanks for reading, we tend to appreciate a little time and hope to hear from you soon.
The latest 330M WEJO 800M 2022 has a strong position in the market, especially in the field of fashion and sports. therefore, this text can introduce you to the latest trend of the new 330M WEJO 800M 2022.
If you would like to know a lot about the new 330M WEJO 800M 2022, you can visit our website. we will forever provide the best quality product and also the cheapest value Read more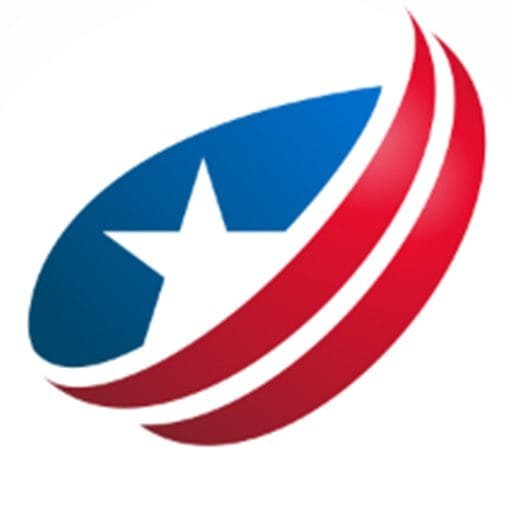 Odyssey has been the lead content writer and content marketer. He has vast experience in the field of writing. His SEO strategies help businesses to gain maximum traffic and success.
TheScore 1b Usyoungcnbc: Your Guide To The Top Sports Stories Of The Day
Technology has always played a big role in sports, from broadcasting games to tracking players' movements. And as the industry continues to grow, so too does the need for accurate and up-to-date information. That's where TheScore comes in. TheScore is a news outlet that covers all things sports, from major sporting events to minor league baseball games. And with so much information available on the internet, it can be difficult to know what to focus on. That's where TheScore comes in. Every day, they round up the top sports stories of the day and put them all in one place so you can easily find and read about them. Whether you're a sports fan or not, check out TheScore 1b Usyoungcnbc; it's your guide to the day's top sports stories.
The score esports
1. TheScore esports has released its first-ever ranking of the world's best CS: GO teams.
2. North America's Cloud9 will miss the ESL One Cologne Major due to a suspension from Valve.
3. Renegades have secured themselves a spot at the ESL One Cologne Major after defeating Ghost Gaming in the final match of the Australian Online Qualifier.
4. Astralis and Na`Vi will face off in the semifinal of the IEM Katowice World Championship in Poland next week.
The Score 1b Usyoungcnbc
TheScore's sports team is always hard at work keeping you up to date on the biggest stories in the world of sports. Here are the top five stories from today:
1) Cleveland Cavaliers Cement Victory Over Golden State Warriors
After a nail-biting finish, the Cleveland Cavaliers were able to secure a 104-101 victory over the Golden State Warriors in Game 7 of their playoff series. LeBron James led his team with 41 points, 13 rebounds, and seven assists while Kyrie Irving added 34 points, eight rebounds, and six assists. This victory cemented Cleveland as champions of the NBA playoffs, ending what had been a long championship drought for them.
2) Serena Williams Wins Third US Open Title
Serena Williams was able to win her third US Open Title by defeating Naomi Osaka in a close match. While this victory may come as no surprise to many tennis fans, it was still great to see Williams win her first US Open title in 2005 and her second in 2007. This win also earns Williams $23 million dollars – making her the highest-earning female athlete of all time.
3) Cubs Win The World Series!
Finally, after 108 years of waiting, the Chicago Cubs were able to win their first World Series title by defeating the Los Angeles Dodgers in 5 games. David Ross was incredible during this entire series – batting .370 with three home runs and seven RBIs throughout the playoffs. Chicago's historic victory is sure to
The score
Canadabased thescore 1b usyoungcnbcis your guide to the top sports stories of the day. From baseball to track and field, we've got you covered. In today's edition:
– LeBron James signs with Lakers
– Neymar seals PSG move
– Serena Williams crashes out at WTA Finals
The score NBA
1: TheScore NBA is your source for the day's top sports stories. From breaking news to in-depth analysis, we have it all.
2: Check out our latest article on the Houston Rockets and their impressive start to the season.
3: The Golden State Warriors are still ruling the roost in the NBA, but there are plenty of other teams that are worth keeping an eye on. Read about how Phoenix Suns have been performing so far this season.
4: And don't forget about the Toronto Raptors! After a promising season start, they've recently hit some bumps in the road. Find out what's causing them problems and how they plan to fix them.
The score betting
1. Today's top sports stories include the Portland Timbers shutting down their season with a loss to Seattle Sounders FC and the Chicago Blackhawks winning their first Stanley Cup in 54 years.
2. For bettors, today's headlines include some key NBA games and MLB matchups. In the NBA, Golden State Warriors vs. Houston Rockets is a matchup that could go either way, while in MLB, the Boston Red Sox are fighting for a chance at their fourth straight World Series title against the Toronto Blue Jays.
3. Other hot betting topics of the day include who will win the NCAA Men's Basketball Tournament and who will be this year's Eurovision Song Contest champion.
more read . itsdailymagazine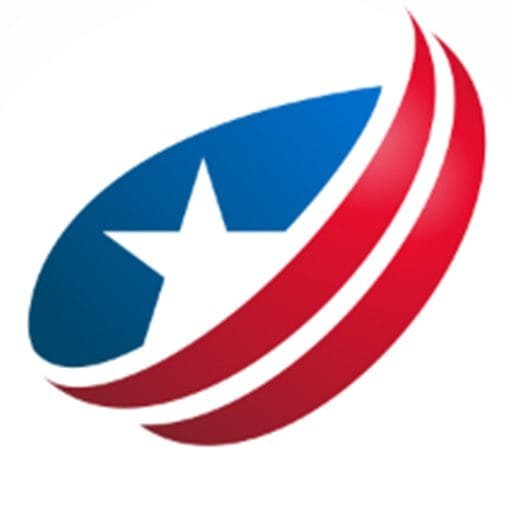 Odyssey has been the lead content writer and content marketer. He has vast experience in the field of writing. His SEO strategies help businesses to gain maximum traffic and success.
Najbolji CS:GO timovi na početku i kraju 2022. godine
Godina koja će uskoro biti iza nas je bila izuzetno turbulentna kada je reč o CS:GO esportu. Na'Vi nije uspeo da zadrži tron, kao ni FaZe Clan koji se popeo na vrh nakon njih. Kako se godina bližila kraju sve češće se nametalo pitanje da li uopšte postoji jedan najbolji tim trenutno na svetu, a kada sagledamo celokupnu sliku zaključak je jasan da njega u ovom trenutku nema. Ipak, možemo pogledati ko su timovi koji su najviše napredovali u proteklih 12 meseci, a ko je nazadovao u odnosu na start godine.
Natus Vincere je držao ubedljivo prvo mesto na HLTV rang listi 3. januara 2022. godine sa maksimalnih 1.000 poena. više nego duplo od drugoplasiranog Gambita. Činilo se kao da ništa ne može da zaustavi probuđenu zver, ali samo dva meseca kasnije započinje rat u Ukrajini koji i danas traje, i koji je ostavio nesagledive posledice kako na celu planetu, tako i na u tom trenutku najbolji CS:GO tim sveta koji su u tom trenutku činili dva igrača uz Ukrajine uključujući i superstara Aleksandr "s1mple" Kostylieva i tri igrača iz Rusije.
S1mple i saigrači ulaze potpuno dekoncetrisani u turnire na početku godine, a potom dolazi do dodatnih komplikacija nakon što je iz tima uklonjen IGL Kirill "Boombl4" Mikhaylov. Na'Vi se nakon toga nije oporavio do kraja godine, uspevaju da održe visoku poziciju, ali nisu imali snage da se ponovo nametnu kao vodeća CS:GO sila i godinu završavaju na šestom mestu.
Tada drugi tim sveta Gambit je u međuvremenu prešao u Cloud9 pošto im je bilo onemogućeno da učestvuju na turnirima predstavljajući esport organizaciju iz Ukrajine. Cloud9 je bio jedan od glavnih favorita za titulu na IEM Rio Majoru gde su poklekli u završnici takmičenja, a godinu završavaju na devetom mestu i uz glasine o izmenama u timu na startu 2023. godine.
Also Read: VISIT
Vitality i G2 Esports su imali potpuno drugačiji rasplet godine, a iako se činilo da će Vitality biti uspešniji, na kraju je G2 taj koji je uspeo da povrati visoku poziciju osvajanjem poslednjeg velikog turnira u godini, čime su prekinuli šampionski post dug četiri godine.
G2 je ove godine zamenio sve igrače sem braće Kovač, uzdajući se u legende naše esport scene. Uz dolazak menadžera Petra "Peca" Markovića G2 uspeva da ostvari svoj najveći uspeh kada se to od njih najmanje očekivalo, i vrati navijačima veru u tim koja je bila ozbiljno poljuljana nakon što se G2 nije kvalifikovao za Major u Brazilu.
G2 je trijumfom na BLAST Premier World Finals 2022 uspeo da se popne za jedno mesto i završi godinu na trećoj poziciji, odmah iza ekipa Heroic i Outsiders, vicešampiona i šampiona IEM Rio Majora, dok je Vitality usled serije nedovoljno dobrih rezultata pao na desetu poziciju, iako bi na papiru ovaj sastav trebao da je mnogo bolje rangiran.
Na petom mestu na početku godine se nalazio Heroic, jedno od, ako ne i najprijatnije iznenađenje godine. Dolazak Jakoba "Jabbi" Nygaarda u junu je preporodio ekipu koja stiže do finala IEM Rio Majora, gde su i pored uloge favorita izgubili u finalu od Outsidersa. Iako je ovaj poraz mnogo boleo igrače Heroica, oni nisu mentalno pali nakon njega već se uzdišu na najbolji mogući način i pred domaćom publikom osvajaju u Kopenhagenu finale jesenjeg BLAST turnira.
Also Read: VISIT
Veliki pad su doživeli Ninjas in Pyjamas koji su sa šestog pali na 16. poziciju na kraju godine. NiP već dugo vremena ne uspeva da se nosi sa najboljim timovima sveta zbog čega im visoki plasman na najvećim turnirima redovno izmiče. Sa druge strane igrači koji predstavljaju Virtus.pro, a koji su primorani da većinu ove godine igraju kao Outsiders, su i pored gubitka glavne zvezde ekipe uspeli da naprave senzaciju i osvoje IEM Rio Major što im je omogućilo da se popnu sa sedmog na drugo mesto kada uporedimo početak i kraj godine.
Outsidersi nisu uspeli da nastave sa dobrom igrom i ispadaju već na startu BLAST World Finalsa, tako da ukoliko žele da zadrže visok plasman naredne godine, moraće mnogo bolje da igraju na narednim turnirima.
Also Read: VISIT
Veliki tragičar 2022. godine je i Astralis, koji je godinu započeo na osmom mestu, da bi je završili na 18. mestu, nadomak ispadanja iz top 20. Srećom po Astralis kao partnerski timovi vodećih takmičenja imaju znatno lakši posao da skupljaju bodove, ali ni to im neće previše značiti ukoliko ne pronađu način da zaigraju kao "pravi" tim. Narednu godinu će započeti sa novim igračem, u pitanju je Christian "Buzz" Andersen, ali ih nećemo videti na IEM Katowice 2023, jer nisu uspeli da obezbede učešće na takmičenju.
Brazilska FURIA se popela za dva mesta i sada zauzimaju osmu poziciju, prvenstveno zahvaljući velikom uspehu na Rio Majoru gde su uspeli da sruše Na'Vi i obezbede top 4 plasman, dok devetoplasirani Entropiq više nema svoj CS:GO tim.
FaZe Clan je zauzimao 11. poziciju na početku godine, pre nego što su doživeli vrtoglav uspon koji je krunisan PGL Antwerp Major titulom, ali su i oni doživeli pad forme u drugom delu sezone, tako da su sa prvog mesta koje su držali pali na petu poziciju.
Also Read: VISIT
faze clan
Treba napomenuti i da je Fnatic uspeo da ostane maltene na istom, i napreduje za jedno mesto sa 12. na 11. poziciju, iako su godinu završili sa tri nova igrača, i još uvek pokušavaju da se stabilizuju i izgrade sinergiju.
ENCE za koji nastupa Pavle "maden" Bošković je godinu započeo i završio na 14. poziciji, ali treba napomenuti da su u jednom trenutku zaista igrali kao top 5 tim sveta, što se na kratko i odrazilo na njihov rang.
IEM Katowice 2023 počinje 31. januara i trajaće do 12. februara, kada ćemo videti kako su se timovi spremili za novu godinu i nove izazove koji im predstoje.
Also Read: VISIT
Top 10 timova sveta u prvoj nedelji 2022. godine na HLTV rang listi:
1. Na'Vi
2. Gambit
3. Vitality
4. G2 Esports
5. Heroic
6. Ninjas in Pyjamas
7. Virtus.pro
8. Astralis
9. Entropiq
10. FURIA
Top 10 timova sveta u poslednjoj nedelji 2022. godine na HLTV rang listi:
1. Heroic
2. Outsiders (Virtus.pro)
3. G2 Esports
4. Team Liquid
5. FaZe Clan
6. Na'Vi
7. MOUZ
8. FURIA
9. Cloud9 (bivši Gambit)
10. Vitality
More Read: VISIT
I am an experienced financial analyst & writer who is well known for his ability to foretell market trends as well.