Aging eyes Youth protein may be key for prevention treatment
The "youth" protein, pigment epithelium-derived factor (PEDF), protects cells in the eye's retina from oxidative stress, a new animal study shows.
Researchers with the National Eye Institute (NEI) found that declines in PEDF levels may contribute to aging-related diseases of the retina.
Experts hope these findings will lead to developing new therapies that can reverse or counter the effects of PEDF loss.
The retina is composed of tissues in the back of the eye that process light signals and send them to the brain. Retinal pigment epithelium (RPE) cells make up part of this important structure for vision.
A recent animal study by the National Eye InstituteTrusted Source, part of the National Institutes of HealthTrusted Source, suggests that the loss of a certain protein could cause RPE cells to stop nourishing and recycling photoreceptor cells.
The resulting senescenceTrusted Source or deterioration of RPE cells may trigger the onset of diseases like age-related macular degeneration (AMD) and retinal dystrophies. These conditions are known to cause progressive vision loss.
A team led by Dr. Patricia Becerra, senior investigator at the NEI's Section of Protein Structure and Function, discovered that the pigment epithelium-derived factor (PEDF) plays an anti-aging function for RPE cells. Their findings could offer the potential for finding new ways to treat or prevent aging-associated retinal diseases.
This study was published in the International Journal of Molecular Sciences.
PEDF, the "youth" protein
The RPE produces and secretes PEDF via the Serpinf1Trusted Sourcegene. PEDF is called the "youth" protein due to its abundance in young retinas.
RPE production and PEDF secretion decline during senescence and aging in the eyes, skin, lungs, and other tissues.
Earlier research suggests that PEDF can protect photoreceptor cells from damage and inhibit the growth of abnormal blood vessels in the eye.
However, Dr. Becerra stated: "We always wondered if loss of PEDF was driven by aging or was driving aging."
Evidence from PEDF-negative mice
To find the answer, Dr. Becerra and her colleagues used a mouse model bioengineered without the PEDF gene Serpinf1.
Looking into the cellular structure of the models' retinas, the researchers discovered remarkable differences from the control samples of wild-type mice.
The RPE cell nuclei were enlarged, which could indicate differences in how the cells' DNA was arranged. These cells had also activated four genes associated with cellular senescence and aging.
Dr. Ivan Rebustini, a staff scientist in Dr. Becerra's lab and the study's lead author, remarked: "One of the most striking things was this reduction in the PEDF receptor on the surface of the RPE cells in the mouse lacking the PEDF protein. It seems there's some sort of feedback-loop involving PEDF […]"
These changes led the team to conclude that PEDF decline prompts the aging of retinal cells.
The study's limitations and potential
This study may uncover ways to help reduce age-related vision problems, but it does come with a few limitations.
What's causing PEDF loss?
Although the research proposes that PEDF may drive aging, its results do not answer what's causing PEDF loss.
In an interview with Medical News Today, Dr. Becerra explained: "Besides PEDF, there are other proteins that are dysregulated in various epithelial tissues—including the RPE—during aging. Besides changes in the expression and production of aging-related proteins, telomere shortening has been associated with aging, and is observed in epithelial tissues with high turnover, like the skin."
"Telomeres are a structure at the end of a chromosome that maintains the integrity of our genes and are a critical factor for age-related diseases. Their shortening can affect the expression of genes during aging; the PEDF gene, Serpinf1, is one of them," she continued.
"However, the extent to which this is driving PEDF loss in the eye is unknown," she added.
MNT also discussed this study with Dr. Howard R. Krauss, surgical neuro-ophthalmologist of Pacific Neuroscience Institute at Providence Saint John's Health Center in Santa Monica, CA, who was not involved in this research.
Dr. Krauss shared that while "we understand the vital importance of this protein and […] that its availability declines with age and/or degenerative disease, [w]e do not know what causes the loss."
He agreed that PEDF depletion is just one of many factors behind RPE aging. He noted that identifying more factors may be necessary for reducing or reversing age-related damage.
Mouse-to-human trial challenges
The present work analyzed mouse models, which would be difficult to translate to human trials, Dr. Krauss cautioned.
For instance, Dr. Becerra noted that "the lack of a macula in the mouse's retina means the parallels to conditions like age-related macular degeneration are not as clear as they might be in a species with that structure."
According to Dr. Krauss: "[T]here will be no assurance that what may work in this mouse model will ultimately be of value in humans."
Further, Dr. Becerra told MNT that, because samples from patients without PEDF are scarce, replicating the study in humans would be challenging.
The study's applications
Nevertheless, Dr. Krauss was somewhat optimistic about the implications of this NIH research.
He hoped that the demonstration of the effects of PEDF loss "will now allow the use of this model to apply potential therapeutic measures to increase PEDF and/or the application of proposed therapeutic measures to counteract the damaging effects of PEDF depletion."
Dr. Becerra said that she and fellow researchers will continue exploring "ways to use PEDF-derived peptides or mimics as a therapeutic for humans."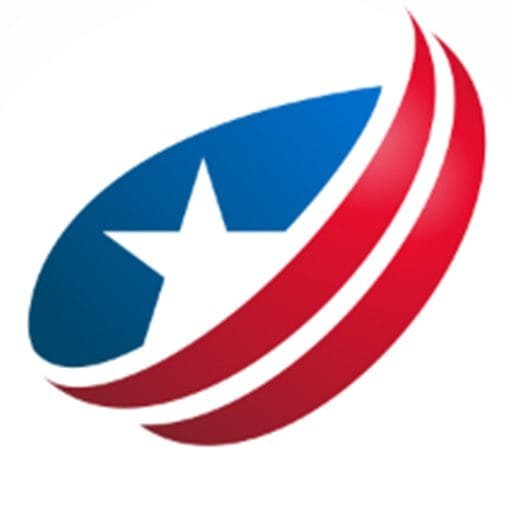 Odyssey has been the lead content writer and content marketer. He has vast experience in the field of writing. His SEO strategies help businesses to gain maximum traffic and success.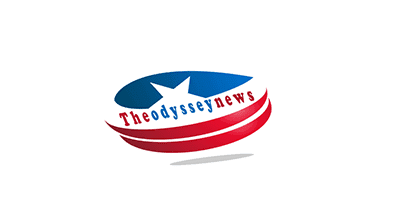 It's Time to Give a Spin to Your Summer Outfit with a Nice Hat!
The summer fashion for women has to be comfortable and stylish simultaneously to appeal to even the most discerning fashionable mind. For any woman, this season is about striking the right balance between the two and picking pieces that work well together. For example, an off-the-shoulder look can be most coveted in this season. One doesn't even have to ask why. But what is more exciting is the available options in every design. For example, you get off-shoulder tops, crop tops, tunics, dresses, and more. You must make an additional effort with tops and tunics because you need shorts, skirts, or pants to complete the look.
Another big trend remains floral prints. It is the easiest way to introduce a dose of femininity to any summer ensemble. Whether you choose a dress, top, or swimwear, floral prints enable you to stand out from the crowd. Then, you can't go wrong with classic staples like denim shorts and a white tee. Add a few fun accessories, and that's it. So, whatever your style, make sure you stay cool and stylish this summer. But how do you plan to face the sun? No doubt that you have plenty of dressing styles to explore. You cannot flaunt them with all that stylish air if you lack a sun hat in your wardrobe.
It can be criminal for someone who claims to be a fashionista not to have one of the elegant and practical sun hats in their collection. If you don't have one yet, don't forget to buy one soon. After all, summers are about exploration. You cannot lock yourself inside an air-conditioned room and miss the fresh breeze outside. Take your hat and go out alone, with friends, family, or special someone. Well, what do you imagine when you think of wearing a sun hat? For many young ladies, it's about a flirty charm. Do you share the same opinion as them? Smocked dresses tend to have an amount of flirty aura, regardless of their prints, shapes, and forms. In that case, you can find its perfect combination with smocked dresses.
So, whether you need to prepare for a casual or formal outing, here are a few recommendations for your sun hat and smocked dress look. Let's see how the combination works for you.
Bandeau dress
It is perfect for showing off your curves and accentuating your waist. The bandeau style is also very flattering for all body types. Whether petite or plus size, it will make you look and feel your best. If possible, find something that comes with a smocked bust and soft fringes. The top part of the dress can look surreal with embroidered lace detail. If the dress features two layers of skirt, it will be even more fantastic. It will increase your flirty style without crossing the line. The pleated fabric, layered skirt design, lacy touch, and other minute things can give your look a unique touch. With this dress, you can experiment with various sun hat styles, such as fedora, cowboy, top hat, wide brim, or just about anything. The result will be in your favor.
Printed maxi
A gorgeous maxi dress can take care of your summer look and dressy occasion together. The light and airy fabric of chiffon can keep you feeling cool, while the off-shoulder style lends your personality a feminine and flattering touch. Choose something with a bold or brushed wave print;you will turn heads when you enter the venue. Don't forget your sun hat. You will need it more than anything else if the event is taking place in the open. You can reach out for a well-vented, distressed-looking straw hat if it's a beach or poolside party. Or, something with unfinished edges can also be chic.
Some women don't want to tamper with their classy look with anything. They want to stick to it strictly. In that case, a white Panama hat can be ideal. However, choices don't stop there. With your cut-out maxi or lacy bustier maxi dress, you can go bolder with wide brim variations, such as an open crown hat with an extended flexible patterned brim, a black and brown straw hat with an elegant beaded hatband, or so on.
Interestingly, a sun hat can decorate any look, whether you wear a bodysuit, A-line dress, bodycon, maxi, shorts, skirt, or anything else. You need to own at least one of them to enjoy a sense of completeness with your wardrobe. This hat range is exotic, stylish, and everything good that you need in your closet. So, make the most of the opportunity. Your summer dresses are waiting for a perfect partner. Other accessories don't have to take a backseat, though. Change into any necklace, earrings, bracelet, and sunglass that complement your style. You will feel more than happy to experiment with your choices and give them a try. Hence, don't hesitate!
I'm a professional Web and graphic designer with 5 years of experience in developing web design skills.