Aging eyes Youth protein may be key for prevention treatment
The "youth" protein, pigment epithelium-derived factor (PEDF), protects cells in the eye's retina from oxidative stress, a new animal study shows.
Researchers with the National Eye Institute (NEI) found that declines in PEDF levels may contribute to aging-related diseases of the retina.
Experts hope these findings will lead to developing new therapies that can reverse or counter the effects of PEDF loss.
The retina is composed of tissues in the back of the eye that process light signals and send them to the brain. Retinal pigment epithelium (RPE) cells make up part of this important structure for vision.
A recent animal study by the National Eye InstituteTrusted Source, part of the National Institutes of HealthTrusted Source, suggests that the loss of a certain protein could cause RPE cells to stop nourishing and recycling photoreceptor cells.
The resulting senescenceTrusted Source or deterioration of RPE cells may trigger the onset of diseases like age-related macular degeneration (AMD) and retinal dystrophies. These conditions are known to cause progressive vision loss.
A team led by Dr. Patricia Becerra, senior investigator at the NEI's Section of Protein Structure and Function, discovered that the pigment epithelium-derived factor (PEDF) plays an anti-aging function for RPE cells. Their findings could offer the potential for finding new ways to treat or prevent aging-associated retinal diseases.
This study was published in the International Journal of Molecular Sciences.
PEDF, the "youth" protein
The RPE produces and secretes PEDF via the Serpinf1Trusted Sourcegene. PEDF is called the "youth" protein due to its abundance in young retinas.
RPE production and PEDF secretion decline during senescence and aging in the eyes, skin, lungs, and other tissues.
Earlier research suggests that PEDF can protect photoreceptor cells from damage and inhibit the growth of abnormal blood vessels in the eye.
However, Dr. Becerra stated: "We always wondered if loss of PEDF was driven by aging or was driving aging."
Evidence from PEDF-negative mice
To find the answer, Dr. Becerra and her colleagues used a mouse model bioengineered without the PEDF gene Serpinf1.
Looking into the cellular structure of the models' retinas, the researchers discovered remarkable differences from the control samples of wild-type mice.
The RPE cell nuclei were enlarged, which could indicate differences in how the cells' DNA was arranged. These cells had also activated four genes associated with cellular senescence and aging.
Dr. Ivan Rebustini, a staff scientist in Dr. Becerra's lab and the study's lead author, remarked: "One of the most striking things was this reduction in the PEDF receptor on the surface of the RPE cells in the mouse lacking the PEDF protein. It seems there's some sort of feedback-loop involving PEDF […]"
These changes led the team to conclude that PEDF decline prompts the aging of retinal cells.
The study's limitations and potential
This study may uncover ways to help reduce age-related vision problems, but it does come with a few limitations.
What's causing PEDF loss?
Although the research proposes that PEDF may drive aging, its results do not answer what's causing PEDF loss.
In an interview with Medical News Today, Dr. Becerra explained: "Besides PEDF, there are other proteins that are dysregulated in various epithelial tissues—including the RPE—during aging. Besides changes in the expression and production of aging-related proteins, telomere shortening has been associated with aging, and is observed in epithelial tissues with high turnover, like the skin."
"Telomeres are a structure at the end of a chromosome that maintains the integrity of our genes and are a critical factor for age-related diseases. Their shortening can affect the expression of genes during aging; the PEDF gene, Serpinf1, is one of them," she continued.
"However, the extent to which this is driving PEDF loss in the eye is unknown," she added.
MNT also discussed this study with Dr. Howard R. Krauss, surgical neuro-ophthalmologist of Pacific Neuroscience Institute at Providence Saint John's Health Center in Santa Monica, CA, who was not involved in this research.
Dr. Krauss shared that while "we understand the vital importance of this protein and […] that its availability declines with age and/or degenerative disease, [w]e do not know what causes the loss."
He agreed that PEDF depletion is just one of many factors behind RPE aging. He noted that identifying more factors may be necessary for reducing or reversing age-related damage.
Mouse-to-human trial challenges
The present work analyzed mouse models, which would be difficult to translate to human trials, Dr. Krauss cautioned.
For instance, Dr. Becerra noted that "the lack of a macula in the mouse's retina means the parallels to conditions like age-related macular degeneration are not as clear as they might be in a species with that structure."
According to Dr. Krauss: "[T]here will be no assurance that what may work in this mouse model will ultimately be of value in humans."
Further, Dr. Becerra told MNT that, because samples from patients without PEDF are scarce, replicating the study in humans would be challenging.
The study's applications
Nevertheless, Dr. Krauss was somewhat optimistic about the implications of this NIH research.
He hoped that the demonstration of the effects of PEDF loss "will now allow the use of this model to apply potential therapeutic measures to increase PEDF and/or the application of proposed therapeutic measures to counteract the damaging effects of PEDF depletion."
Dr. Becerra said that she and fellow researchers will continue exploring "ways to use PEDF-derived peptides or mimics as a therapeutic for humans."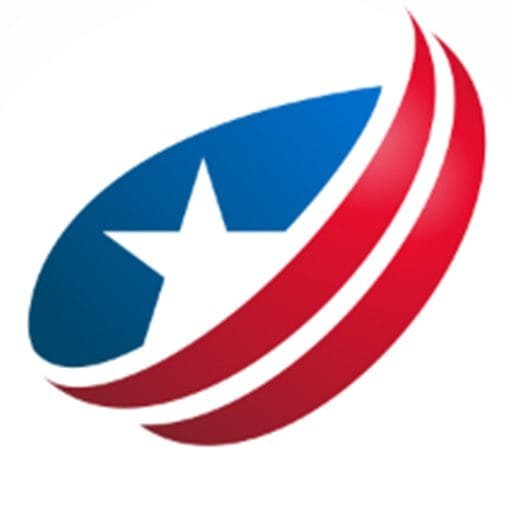 Odyssey has been the lead content writer and content marketer. He has vast experience in the field of writing. His SEO strategies help businesses to gain maximum traffic and success.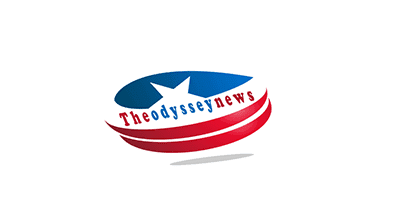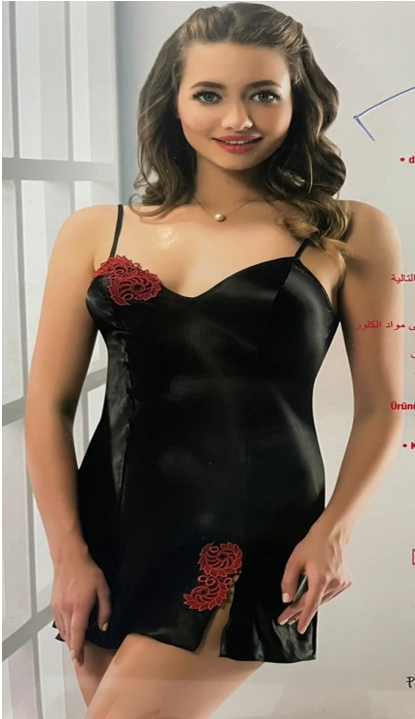 Girls' night out dress for the First Night of the Wedding
You have said "I do" finally and all the strain of wedding courses of action has moved away. This present time is the perfect open door to pack for your most significant heartfelt getaway as a married couple. Furthermore, that requires some extra-interesting undergarments o girls' night out dress for the vacation. What are you putting in your sack? Other than all of the stray pieces, make sure to pack two or three hot apparently unimportant things. Also, remember to get them through leyjao.pk, the most solid web-based store.
To take as much time as vital on the bed to a more elevated level. Whether you slant toward clothing with female and provocative complexities. As wound around trim bralettes and babydoll dresses, or sheer bodysuits that revealed everything. Counting night dress for women. Here, you will find enticing looks for an extent of body types, spending plans, and styles. Reward: Some of these looks might actually be twofold as sleepwear or shapewear. Thus, before you accelerate your pack, make sure to add several of these movements center over to your truck. It is ensured that you will cherish it (and neither will your new buddy).
As of late married couples or couples going on a vacation just after their marriage. Have a scope of nightwear for their most memorable wedding night. The essential night for each couple is extraordinary and to be spent in a sublime way. The recognition palaces of being together will get everything going from the principal night. Such a pivotal time can be made tremendous with genuine nighties. That guarantees the greatness of the primary touch ends up being truly entrancing.
Fashioner nighties phenomenally made smoking hot for the primary night help couples with successfully turning up into each other's being. With exceptional nighties for the primary evening!
Night wears are intended to bring ease. They are uniquely crafted to fit the body and be lightweight so you get a good sleep around evening time. We should have a significant gander at this alluring stock.
Red Night for the First Night
A first night's red ladies night dress can be great to prosper into on the main night after marriage. Eastern women have the traditional shade of red in their marriage. It will in general be made more extraordinary with a red silver stroked plan on it making it a total fashioner look. A lined short inward and originator clothing look perfect.
Dark Night for first-night
This first-night dress for women is truly hot. The dark groups on the nighties draw out the exquisiteness of women all the more imperatively. A bound shoulder, thigh-length inside wear, and a fragile lavish robe can be an optimal first night for a woman of great importance.
Net White Floral Bridal Night, night dress for women
A wedding night can similarly be a choice of a transparent white net sweatshirt with hot underwear seen through it. A first wedding night can be made heartfelt with such a perfect planner piece. The wear is intended to sit effectively on your body and is truly feather wear. The white piece will look amazing and the short length will upgrade the horniness. Offer this a chance at your earliest!
First Night Wedding Silk Night
Women with a shocking choice of garments can seek after their choice of the evening. For the fundamental wedding night in a wonderful way. A long outfit-style night can be streaming on her body. Making her life partner have an energized outlook on running his hands on her sensitive skin. This is a long-length first-sweet dream that is light and murky in variety.
First Wedding Night Sheer Long Night
Sheer extensive nighties are moreover the best decision for the main evenings to be made unprecedented. The brilliance of the late hitched lady becomes sparkled more from the transparent nighties. The depression of her with her man makes the climate more heartfelt when tidied up sweltering in the vital evening. This ladies nightdress is another alluring dress for the principal night.
Conclusive Bridal Night Dress
A lovely creator piece of first-night nighties in like manner gets the notification of the sweetheart. A traditional plan of silk slipcovered with a full sleeve botanical net robe can be faltering to wear on a fundamental evening. There is trim on the front so you can change the size of your dress as indicated by your solace. This night dress for the wedding night won't admirable motivation you to feel better. However, what's more, the best wear for any night. You should simply to go leyjao.pk, a total internet-based commercial center. If you truly have any desire to get this beguiling wedding night.
First Night Nylon Night Gown
A nylon enormous size robe can be one of the choices of the first-sweet dreams dress for women. Women with a goal of standing apart of the group from the ordinary plans can choose such an example on their most significant wedding night. The single-line strong size nylon outfit can feature the body from within making the lady look more sexual.
First Night Nude Lingerie
An exposed outfit can in like manner be an optimal first-night nightie for the late hitched couple. A stripped plan is one from which the body ought to be noticeable unquestionably. An unadulterated layer-like material outfit over unadulterated underpants basically entrances the climate. The dress is to some degree straightforward and its polish of it lies in its variety of tone. The strip stays there like a piece of improvement.
ladies Wedding Nightwear Set
Women on their most vital night need to look more sweltering than their customary dressings. A lot of nightwear can make the evenings more delayed. Continuously, the nightwear makes the lady look engaging. A lot of undies, bra, underwear, slip, an outfit and robe.
The Wearable Silk
This is the latest first wedding night dress, and silk is utilized for its planning. The whole texture is fragile, which will add the highest level of simplicity while you are wearing this ladies night dress. The dress is of short length and has an incredibly thin tie sleeve. It is specially designed to fit perfectly and easily.
Attractive Black Baby Doll Night
Another first sweet dream' is this dress in the entire dark. The cutting of the neck area in the front is low and a slim, outstandingly modest tie of the sleeve goes over the shoulder. The back is most profound and the shoulder sleeve tie loosens up to the back as a tangle, with a colossal opening. This one is truly attractive!
For Honeymoon in Particular
Here are another finished dark straightforward first-sweet dreams dress for women that could like it. This one is of net totally and the endings of the night are haphazardly cut. It looks wonderful and alluring. A thin lash on the shoulder is the sleeve and is completely loosening up wear.
First-night nightwear can be made gigantic with an assortment of provocative underpants. Transparent nighties and outfits can make the main night remarkable for couples. The band nightie moreover makes an outstanding tendency between the couples. The appealing impression of being together on the earliest reference point of another life. That is true to be made smoothed out with the garments worn. Specifically, they are particularly made to be comfortable and featherweight. Leyjao.pk is the best internet-based source to purchase every one of the hottest nighties referenced previously.