A Mid-Century Modern Mix in the Living Room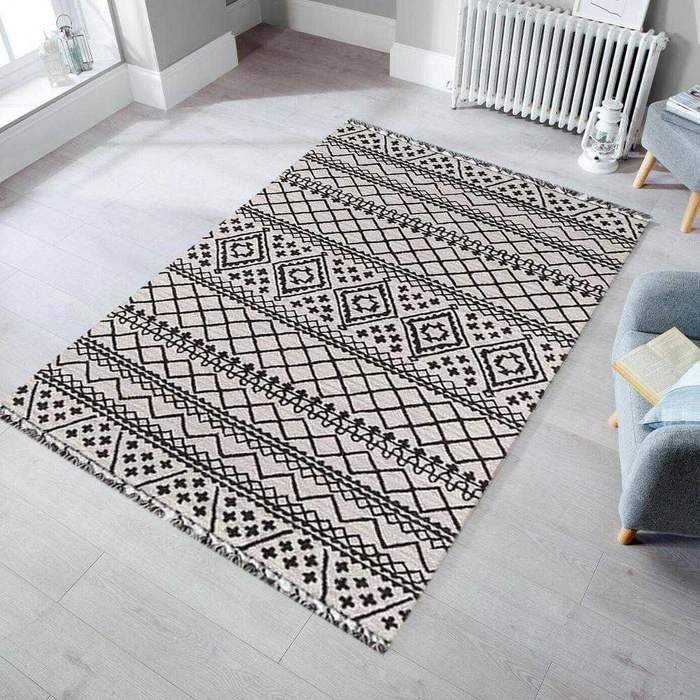 The living room is the center of family life for many people. It's where we gather to eat, spend time with friends and watch TV on the couch. For those looking for a fresh new look in their living room, here are some tips for incorporating mid-century modernism into your home. 
The mid-century design has been around since the 1950s, but it never really went out of style! You'll notice that this trend features clean lines and simple shapes–think lots of straight lines and squares. The furniture tends to be made from natural materials like wood or leather and reflects current color palettes with blues, greens, yellows, and oranges mixed beautifully. The article guides you on how to use these colors to infuse mid-century modernism into your living room.
Simple and Sleek Furniture
Try to fill the space with clean and simple furniture pieces made from natural materials or include an unexpected color, like a bright yellow sofa in the corner. This is all about creating contrast! You can also add colors by using pillows and throws on sofas or chairs. Shaggy texture area rugs will also help transition that space and add some warmth to the room. A mix of retro and modern touches is all simple and sleek furnishing needs.
Keep It Sparse 
Also, make sure you don't over decorate! Mid-century modernists wanted their homes to be functional and have many open spaces, so keep it sparse by avoiding adding too many items on shelves or tables. Focus instead on displaying a few pieces at a time. Over decor makes the room feel small and cluttered. It also makes it harder to appreciate the design. A few accessories are key. Furthermore, The simple combo of a striped or animal pattern rug with an overstuffed white armchair and a modern coffee table creates the perfect balance between mid-century style and minimalist decorating. Add some artwork for the color, or pick up one of our many frames to display your favorite print inside it!
Different Styles and Colors of Lighting
If you're less concerned with mixing styles, play around with different colors for your lamps and light fixtures in the living room to create a unique setting that reflects your taste! A bright orange lamp mixed against a dark brown sofa creates an inviting contrast while emphasizing clean lines. The great thing about mid-century modern living rooms is that they can be styled for any occasion, from family gatherings to romantic evenings. Take your time when designing the perfect space! The design of a room sets the tone for all other aspects of life within those walls.
Don't Forget to Cover the Floors.
Floors are as necessary as the decor in the living room. Consider adding an area rug under your coffee table or next to your sofa as a way of grounding the room and tying everything together with color, pattern, texture, and material. Choose a light and airy rug, or go with hardwood floors to match any mid-century modern style. Placing some colorful modern rugs with stripes or bold patterns can help to define the room and make it more inviting. You can also place two or three contrasting pattern rugs in the room to create a sense of coziness.
Maintain a Consistent Palette
Keeping your entire living space decorated in a consistent mid-century modern palette will allow you to use each item as an accessory rather than an independent piece of furniture. You can try mixing colors or keeping everything one color for consistency; either way, this will keep your living room feeling balanced. Balance and coordination are the keys to a successful mid-century modern living room. If you choose two contrasting shades, try to balance them using complementary colors. If you opt for natural wood, then stain it dark or paint the walls a deep color; this will bring out the warmth of both materials and create an inviting space. Keeping your living room contemporary is all about maintaining simplicity with durable designs.
Maintain a Consistent Pattern
If you're going with one color palette to decorate the entire space, make sure that all patterns are consistent and complementary. You can mix two or three different prints to create visual interest orderly; alternatively, use just one type of print and change the scale or placement. Patterns can also be mixed by using different styles.
Smaller Pieces Can Make Big Statements in Small Spaces
In small spaces, it can be tempting to fill them with furniture and accessories. But this often means that the space is cluttered and feels overly cramped. Instead, use smaller pieces of furniture like a coffee table or sofa in your small living room so you can create more open floor space for breathing room.
Use Decor That Plays Well With Other Styles
The best way to create a cohesive living room space that is interesting and visually engaging without being overly cluttered is to mix different decor styles. Pick out one particular style like mid-century modern or traditional furniture, then look for pieces in other popular styles such as a coastal cottage or bohemian chic. The keyword here is PLAYFUL:
Play with the proportions of the furniture in your living room.

Play with different colors and textures of decor.

Aim for an overall eclectic yet cohesive look.
One great way to create a fun mix is by mixing modern pieces like sleek lines and bright colors with traditional details such as soft yellow walls or earthy wooden end tables. This will give you that mid-century modern mix you're looking for.
Don't Forget to Add Accessories.
Accessories like throw blankets, plants, and accent pillows will put your look over the edge with that last finishing touch! These small additions can make a huge difference in how inviting your living room feels. Put colorful cushions on the floor or a cozy blanket on the couch for an inviting feel that invites people to sit and stay.
Lighting is Important Too
It's important to have the right light at all hours of the day, so you'll want to consider adding lamps that can be moved around or added in new places. You might also want task lighting on a table by your favorite reading chair for when it's time to settle down with a book!
In the End
You can find all of the Mid-Century Modern rugs you need for your living room at RugKnots. They have a wide selection of modern styles, including geometric patterns and bold colors that are perfect for any home style. Get started with our easy-to-use guide on how to choose rug sizes, or visit their website today!
I am passionate about learning and growing as a person.
https://www.rugknots.com/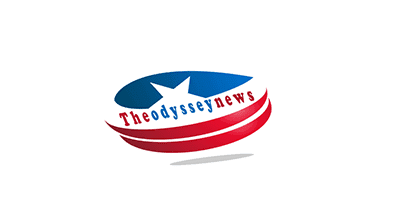 A quick guide to wedding photography
Wedding photographer is a fascinating profession. It's an unusual mix of anxiety and happiness. You can be pushing around individuals you have never met before one minute, and then joking and laughing with the same folks the next. Even if you are a complete stranger attending the most significant day of someone's life, you can still leave it feeling like a family member.
To be a photographer at weddings is difficult, despite how fulfilling it is. It's crucial to do a nice job because the wedding day is the most significant day for couples and many other people too. Although your very first wedding photography encounter can be intimidating, there is no reason that it cannot be a success with the correct planning and mindset. Expect plenty of blunders and laughs on your journey.
If you are just starting out, these are the tips you will have to learn before anything else.
1. Become acquainted with your gear
If you have just scored your very first wedding job and you want to buy a fresh new sparkling camera for that job, make sure you have practiced with it thoroughly first before the important day. This covers all of the accessories and equipment you intend to bring, and of course the camera itself.
There is nothing worse than you being unable to understand your equipment while you're supposed to be shooting, whether it's lenses, memory cards, tripods, or even a camera you just bought. This may appear unprofessional, and you may feel ashamed. So, it is important to be familiar with your gear before the wedding day.
2. Examine the location
Given the distance you might travel, it might be easier said than done. If you live nearby or are traveling a day before, then it is worthwhile to visit the site to get a sense of where you'll be shooting on the big day.
Even examining the location and knowing what you are up against will help you mentally prepare. It is even good to look at photographs other photographers done at the same location and envisioning if you can do anything differently or it will be the same.
3. Perfection comes with practice
It's a good idea to practice snapping shots before the big day, and also acquainting yourself with the equipment and technical capabilities of your camera.
Solicit the help of some family members or friends to perform some traditional wedding poses. Cape Town Based Photographer PTR told us that snap photographs of them in a range of locations, from various angles and different distances, so you can become used to customizing the camera's features to fit the situation. It's also a good idea to capture them quickly so you can recreate the situation on the day of the wedding.
4. You need experience in wedding photography so go get some
You can use your camera to practice as much as you like. It is really one thing to take shots around your garden and house but it is totally another thing in an unknown location with hundreds of strangers looking at you.
Try to assist an expert wedding photographer a few times before the first wedding you do, if possible. With this approach, you will see everything handled by a professional and you will more likely handle it better when your day comes. Taking pictures is only part of the work; additional responsibilities involve preparation and planning, dealing with other people at the wedding, and promptly and calmly overcoming obstacles. Even if you are just lugging all of their belongings around, having prior knowledge and experience can be beneficial.
You will also have the opportunity to ask any questions about any issues you may have. Working with an expert will get you a reputation on your name and it might also help you in finding future work.
5. Talk to the groom and bride ahead of time
In addition to establishing a list of any images you would like to capture, it's a good idea to ask the groom and bride about any must-have photos.
For example, they might like to photograph a sentimental position they wanted to create with family or friends that they haven't seen in a long time. Some couples choose photographs of tangible objects, like cake. If you receive some suggestions from the groom and bride ahead of time, it will help you on the big day because they are usually busy and don't have much time to talk. The groom and bride will not be able to complain about missing any must-have photos this way.
Now that you know how to capture your very first wedding, there is nothing stopping you now. This quick guide will help you ease your nerves.