A Guide to Getting Started with Personalised Stickers
The creation of personalised stickers has created an avenue for enhanced product labels for businesses across the world. However, using these stickers can be difficult for some brands, especially when they are confused about what shapes and features to use for their stickers.
This is a guide to help you get started.
Brand identity and alignment
Small businesses and startups need to decide early and set guidelines concerning their logo, fonts, colors, and other features that their personalised stickers should contain. You should clearly define your brand identity before proceeding towards product labeling.
There is a four-color process connected to digital printing with personalised stickers. These processes allow you to get creative with your color choice, provided you don't go outside your brand identity.
Remember that your entire sticker must not be colorful because transparent stickers also provide a clear background for you to showcase your branding elements and product information while looking like the information is printed directly on the object.
Personalised sticker Shapes
You can set your brand aside from other brands and products by using a different shape from most brands. Creatively combine different colors to attract the consumer and influence them to purchase your product.
Here's How to Get Personalised Stickers for Your Business
Let's proceed to look at the ordering process for your personalised stickers so you know everything that's involved in taking your design to a professional personalised sticker company and getting them printed.
1.   Design
During this phase, you'll finalize your ideas, including what colors and layouts to use, labeling patterns, logo placement, and any other visual elements you need to add to your personalised sticker.
Here are some factors to consider when finalizing your design:
Branding: Including fonts, colors, logos, copy standards, etc.
Coating: Including imprintable finishes, varnishes, UV protection, and laminates.
Materials: Including silver foil, BOPP, Semigloss Paper, Removable Semigloss Paper, and Estate #8
Product: Including product shape, labeling requirements, nature of the material, product transportation, use, and storage.
Shapes: Standard shapes or die-cut
2.  Samples
Once the design decision is made, you can now make samples of your personalised stickers. These samples help you to observe and evaluate how it'll look before printing a large number of personalised stickers.
Work with a company that allows you to sample and try before printing as the sampling process is often a simple one.
3.  Ordering and Printing
Once everything else is set, you're ready to order and print your personalized sticker from your printing company. Many companies now have an online ordering process for their customers.
Here are the things you should have before placing the order:
All sticker design files in their right formats
Sticker material, shape, and coating
Quantity of stickers needed
Description of product container
Quantity of stickers needed
The number of versions needed, in case you're working with varying colors for different groups of stickers.
Get the person responsible for the physical labeling of your stickers to verify sticker-on-roll details, such as roll orientation, direction, and other relevant information.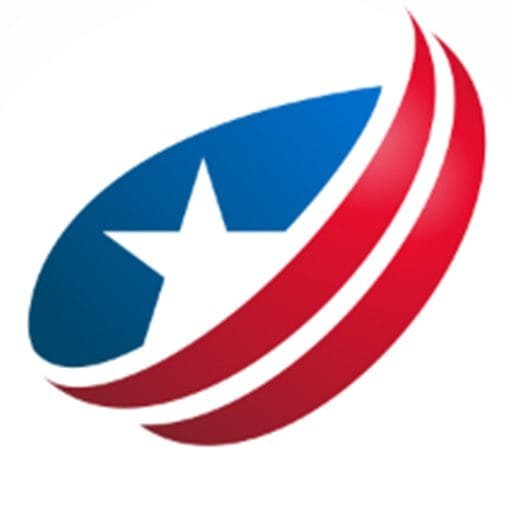 Odyssey has been the lead content writer and content marketer. He has vast experience in the field of writing. His SEO strategies help businesses to gain maximum traffic and success.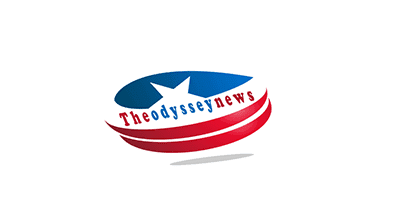 ANDROID VS IOS WHICH IS BEST FOR YOU – USEFUL INFO LEARN THIS YEAR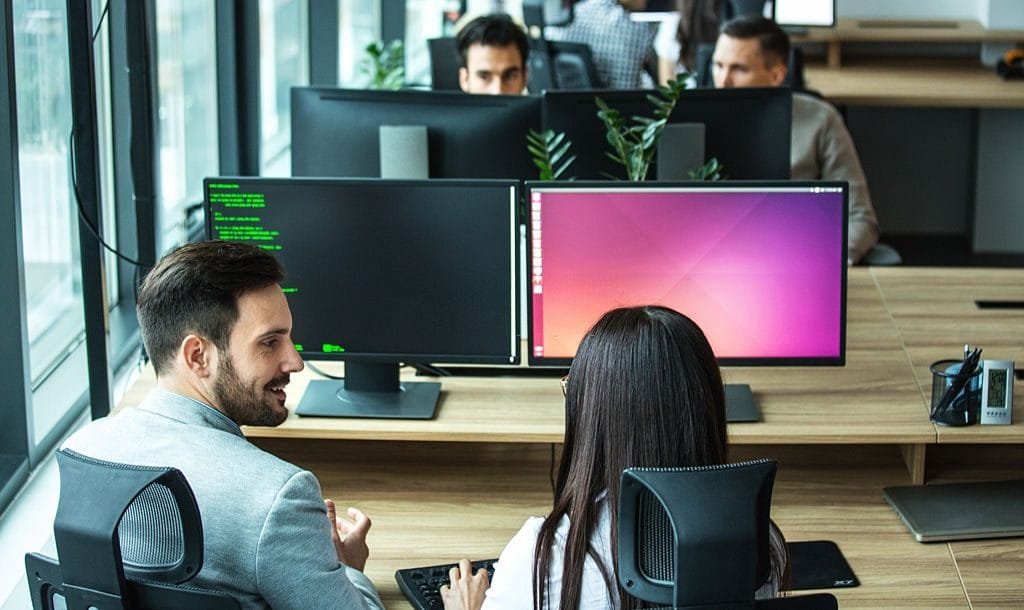 The Android vs. iPhone argument has raged for well over a decade, and no clear winner has emerged. There doesn't have to be a winner, though. In some ways, Android devices are superior to iOS devices, while in others, iOS devices are superior. Some customers choose Android smartphones because of their greater customizability and value, but iPhone buyers prefer iOS because of its superior ecosystem and brand value. But which smartphone is more suited to your requirements? Is it better to buy an iOS device or an Android? We'll go through all of the important features of both operating systems and help you decide which one is best for you.
Android smartphones are frequently the first to get new features before iPhones. Android smartphones were the first to introduce technologies such as OLED and high-refresh-rate screens, dual-camera setups, 8K video capture, faster charging, wireless charging, and larger batteries. The functions that Apple offers on iPhones, on the other hand, perform quite well.
Android smartphones frequently outperform iPhones in terms of features. An Android smartphone should be your first pick if you want a phone with the most up-to-date features. At the same pricing point, Android phones nearly always have more features and better specifications than iPhones.
Android handsets haven't been able to catch up to iPhones in one area: computational power. iPhones nearly always have a faster processor and operate better than Android phones. Even two-year-old iPhones outperform the latest Android handsets in terms of raw performance. The iOS devices are faster than the similarly-priced Android devices in both CPU and GPU performance, This is also true for all iOS devices, which outperform comparable priced Android handsets in terms of computing power.
When performing everyday chores like opening apps, browsing the web, and using the camera, you may not notice much of a difference in speed and performance between Android phones and iPhones, but the extra processing power of iPhones comes into play when the phone gets older after 2-3 years. While Android phones become noticeably slower after a few years, iPhones continue to work admirably even after four years.
The camera configurations on Android smartphones are more customizable, with additional camera sensors and functions, but the image and video quality on iPhones is more consistent. Android smartphones typically offer a better overall photography package in the entry and mid-level markets. However, there is fierce competition between Android phones and iPhones in the high-end segment.
If you're looking for a smartphone on a limited budget with a good camera, you should probably go with an Android device. If you have a bigger budget to invest in, Android and iPhone devices are comparable in quality. Some Android devices come with a more versatile camera package, which includes greater zoom and ultrawide cameras. iPhones, on the other hand, record video at a far higher quality. iPhones are the way to go if you film a lot of videos.
In comparison to Android, iOS devices are easier to operate and provide a more consistent user experience. An iPhone should be your first choice if you want to buy a smartphone for your parents or older relatives who are unfamiliar with current technologies. Yes, they are more expensive than Android smartphones, but they have a lot more coherent and user-friendly software that anyone can pick up quickly.
iOS also has a better app, game, and service ecosystem. The App Store has a larger number of apps, and iOS apps generally offer a superior design and user experience than Android apps. Furthermore, apps and games are typically released first on iPhones and later on Android smartphones. When Apple offers a new feature in iOS, the majority of apps implement it faster and in a better way.
When Apple launched Face Unlock (through Face ID) with the iPhone X, for example, most apps were compatible with the capability within a few weeks. On Android, however, this is not the case. It can take years for new features to be implemented in Android apps and games. When compared to Android smartphones, iPhones provide more consistency, convenience of use, and a larger ecosystem of apps and games.
The software on Android and iOS devices are vastly different. iOS devices are more user-friendly than Android handsets, but they have fewer software functions. Android smartphones, on the other hand, allow for a great deal of personalization. You may easily install third-party browser, phone, messaging, email, and app launcher alternatives and set them as default programs if you don't like the default apps. You can also sideload the APK installation file to install prohibited programs.
iPhones, for example, lack capabilities such as call recording, split-screen mode, themes, third-party live wallpapers, easy setting toggles for third-party apps, and the ability to transfer data as quickly as Android devices. Third-party apps can't even be configured as defaults for app launcher, calling, or messaging. Even if you don't like the functionality of the iPhone's default phone or messaging apps, you don't have a choice. Sideloading apps is not possible on iPhones, therefore you must rely on the App Store.
Truecaller is another critical software that does not perform well on iPhones. Truecaller is available on iOS, but it is extremely unreliable and does not display the caller's name when the phone's screen is switched off or locked.
iOS is extremely restricted as a platform, at least in terms of third-party apps and services. Private data such as call logs, messages, and emails are not accessible to third-party apps. Apps must request permission from users even to view images and videos in the gallery. When a third-party program tries to copy clipboard data, the iPhone alerts the user. When compared to Android handsets, Apple has also established various guidelines for third-party apps, resulting in improved privacy and security.
Even when flaws and defects are discovered, Apple promptly addresses them through regular software updates. The same cannot be said of Android smartphones from a variety of manufacturers. With the exception of select companies such as Google and Samsung, most Android smartphone manufacturers do not update their devices as frequently. Apple's iPhones receive the most recent operating system updates for at least five years, which is quite a long time. Most high-end Android smartphones, on the other hand, only get OS updates every two years. Google, OnePlus, and Samsung phones all get three years of OS updates. Hire Dedicated Android Developers who could guide you with the latest security updates for your Android apps.
When it comes to user privacy, data security, and software update consistency, iPhones have a significant advantage over Android smartphones.
This one is a lot less difficult. Unless you purchase a high-end iPhone, such as the iPhone 12 Pro Max, you will discover that Android devices outlast their iOS equivalents. Because most recent Android phones have high-capacity batteries, this is the case. The iPhone SE (2020), for example, has a meager 1,812mAh battery that only lasts till nightfall if you push it hard enough. Almost all similarly priced Android smartphones have batteries with a capacity of 4,000mAh or higher, which can last all day even when used heavily.
Additionally, Android phones have faster charging processes. Even the most advanced iPhone only supports 18W fast charging, which takes about 1.5 hours to fully charge the battery. Most high-end Android smartphones, on the other hand, use at least 25W charging, and most of them can be charged from 0% to 100% in under an hour. Furthermore, iPhones no longer come with chargers, so you'll have to either use your existing charger or spend extra money to get a USB PD charger separately.
Wireless charging is supported by practically all high-end Android smartphones and almost all iPhones. Android smartphones, on the other hand, are typically capable of quicker wireless charging speeds. So, whether you want a smartphone with long battery life, rapid wired charging, or fast wireless charging, an Android smartphone will usually outperform an iPhone. Hire dedicated Android developers for a better performing Andriod application that runs smoothly on any Android device.
Android smartphones, as previously stated, have more features and characteristics than iPhones for the same price. However, that is simply one perspective. When it comes to resale value, iPhones are the clear winner. The iPhone XS (released in late 2018) has a resale value of over $33,000, while the Galaxy S10+ (released in early 2019) has a resale value of around $27,000.
iPhones nearly always have a higher resale value, allowing you to upgrade to a newer phone. Even yet, the better resale value doesn't make up for the exorbitant price of an iPhone. Overall, Android phones are a better deal.
There is no smartphone better than the iPhone if you like to show off your smartphone among your friends. iPhones typically attract more eyeballs, regardless of how expensive your Android smartphone is. That's how effective Apple's branding and marketing are. People are more likely to notice your iPhone than an Android smartphone when you walk into a conference or a club.
Android vs. iOS which is best for you
We've covered specifications, camera quality, performance, software, customizability, simplicity of use, ecosystem, privacy, security, battery life, value for money, resale value, and brand value for Android and iOS devices. If you're still undecided between Android and iOS devices, examine which features are most important to you. You should also examine whether you have the funds to purchase an iPhone.
If you have the financial means and prioritize things like consistency, privacy, security, software updates, ecosystem, and brand value over other characteristics of a smartphone, an iPhone is a way to go. If you already possess other Apple devices such as an Apple TV, iMac, iPad, MacBook, or AirPods, you should consider getting an iPhone.
If you want your smartphone to have the most up-to-date features, the option to adjust the software to meet your specific demands, as well as long battery life and faster charging, an Android smartphone is the way to go. Android-based phones also provide better value for money.
Finally, it comes down to personal preferences, and you must balance the advantages and disadvantages of each platform before making a buying decision. You should hire dedicated Android developers from a reputed company if you want to develop an Android application for your business.
About The Author
Hermit Chawla is a Marketing Manager at AIS Technolabs Pvt Ltd which is a Web design and Development Company, helping global businesses to grow by top responsive web design services. He loves to share his thoughts on Social Media Marketing Services and Game Design Development etc.
Facebook:- https://www.facebook.com/aistechnolabs
Twitter:- https://twitter.com/aistechnolabs
Linkedin:- 
https://www.linkedin.com/in/hermit-chawla-lion-82b6513b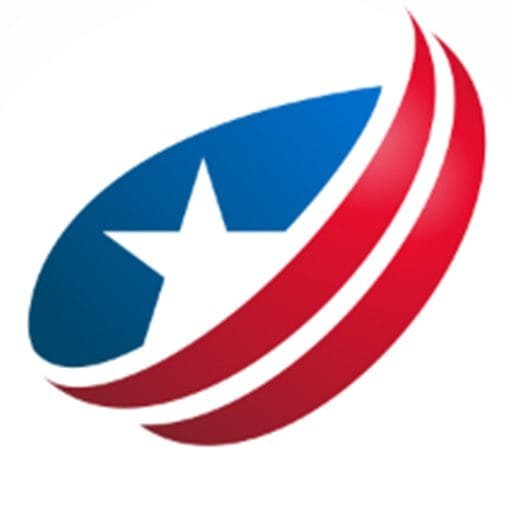 Odyssey has been the lead content writer and content marketer. He has vast experience in the field of writing. His SEO strategies help businesses to gain maximum traffic and success.