A Complete Guide on Cellulite Treatment
What is Cellulite?
Cellulite is a lumpy, dimpled flesh on the thighs, hips, buttocks, and abdomen. It happens mostly to adolescent and adult women. It's not a serious condition but if not treated soon, it can embarrass you.
Treatment is possible for such lumpy flesh on the thighs. You can go with the treatment in order to get rid with such cellulite problems.
What leads to the formation of cellulite?
The majority of such formation depends on your genes. Such formation can not be changed in your genetic make-up. Structural changes happen in our skin because of these genes. However, we can reduce these structural changes through cellulite removal from your skin without laser treatment or surgery.
Which hormones are responsible for cellulite formation?
Cellulite is formed through hormones. 3 sources of the cellulite production process are Oestrogen, thyroid hormones, and prolactin.  Women tend to decrease estrogen when they reach menopause. The blood flow is reduced to the areas of connective tissue in the dermal layers. When we have low circulation, our body will produce less oxygen which means a reduction in collagen production. And this is for sure, if you lose your estrogen levels, your fat cells will automatically grow in size and become larger.
Because of these larger fat deposits, reduced collagen and decreased circulation, results in cellulite formation.
How to reduce the levels of cellulite?
Before cellulite removal, let's discover what causes this cellulite:
When the fat pockets tend to increase in size under the skin creating outward bulging
When your aging skin becomes less elastic, which decreases the resistance to internal outward pressure of the fat.
When the connective strands in the dermal layer become rigid.
When you have a compilation of lymphatic fluid in the dermal layer. It further adds in volume bulging out.
When you have poor blood flow.
Cellulite treatment works in a way that first targets the underlying causes which help in reducing the cellulite formation. Cellulite is not a new thing to understand. It's very common and the whole internet is bashed with some of the other solutions to deal with the issue. You will get confused as to which one to go for. Before jumping on any solution, please have a thorough research of the treatment. Don't follow any such thing called as "magical" potions or some invasive surgery. It doesn't require all the time. Still, it is always better to do complete research.
What is the cellu-clear treatment?
This is the treatment that involves a complete loss of cellulite. It is a clinically proven technology of radio frequency, so you don't have to worry about it. It targets the 5 combined causes of cellulite and thus is very useful in reducing the level of cellulite in your skin.
Since the process involved in this treatment is a radio frequency and targeted pressure energy, it helps in building up collagen and also increasing the elasticity of your skin. It will make your skin look fresh and healthy that you have always missed. It is an effective method in increasing the strength and elasticity of the skin.
The next question comes from the most concerned ladies!
Will it be good for me?
cellulite treatment has proven to be beneficial to 80%-90% of pubertal women, hence you can have some trust in the treatment process.
There are actually many solutions available for you. You can choose anyone and rest assured that you will have fantastic skin.
Nonsurgical solution- a lot of women hate being going through surgeries to get fantastic skin. This treatment allows them to choose from a safer source of healthy skin. You can reduce cellulite through a painless procedure.
No pain, no surgery, no downtime- it's not only painless, rather it helps in giving you fabulous skin without the downtime. No anesthesia is required.
Not more than 3-4 sessions- you are required to have not more than 3 to 4 sessions during the treatment. You don't have to wait for the results. It will continue to improve over a full 12 weeks.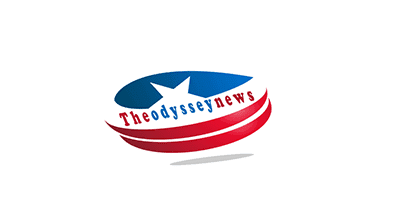 A quick guide to wedding photography
Wedding photographer is a fascinating profession. It's an unusual mix of anxiety and happiness. You can be pushing around individuals you have never met before one minute, and then joking and laughing with the same folks the next. Even if you are a complete stranger attending the most significant day of someone's life, you can still leave it feeling like a family member.
To be a photographer at weddings is difficult, despite how fulfilling it is. It's crucial to do a nice job because the wedding day is the most significant day for couples and many other people too. Although your very first wedding photography encounter can be intimidating, there is no reason that it cannot be a success with the correct planning and mindset. Expect plenty of blunders and laughs on your journey.
If you are just starting out, these are the tips you will have to learn before anything else.
1. Become acquainted with your gear
If you have just scored your very first wedding job and you want to buy a fresh new sparkling camera for that job, make sure you have practiced with it thoroughly first before the important day. This covers all of the accessories and equipment you intend to bring, and of course the camera itself.
There is nothing worse than you being unable to understand your equipment while you're supposed to be shooting, whether it's lenses, memory cards, tripods, or even a camera you just bought. This may appear unprofessional, and you may feel ashamed. So, it is important to be familiar with your gear before the wedding day.
2. Examine the location
Given the distance you might travel, it might be easier said than done. If you live nearby or are traveling a day before, then it is worthwhile to visit the site to get a sense of where you'll be shooting on the big day.
Even examining the location and knowing what you are up against will help you mentally prepare. It is even good to look at photographs other photographers done at the same location and envisioning if you can do anything differently or it will be the same.
3. Perfection comes with practice
It's a good idea to practice snapping shots before the big day, and also acquainting yourself with the equipment and technical capabilities of your camera.
Solicit the help of some family members or friends to perform some traditional wedding poses. Cape Town Based Photographer PTR told us that snap photographs of them in a range of locations, from various angles and different distances, so you can become used to customizing the camera's features to fit the situation. It's also a good idea to capture them quickly so you can recreate the situation on the day of the wedding.
4. You need experience in wedding photography so go get some
You can use your camera to practice as much as you like. It is really one thing to take shots around your garden and house but it is totally another thing in an unknown location with hundreds of strangers looking at you.
Try to assist an expert wedding photographer a few times before the first wedding you do, if possible. With this approach, you will see everything handled by a professional and you will more likely handle it better when your day comes. Taking pictures is only part of the work; additional responsibilities involve preparation and planning, dealing with other people at the wedding, and promptly and calmly overcoming obstacles. Even if you are just lugging all of their belongings around, having prior knowledge and experience can be beneficial.
You will also have the opportunity to ask any questions about any issues you may have. Working with an expert will get you a reputation on your name and it might also help you in finding future work.
5. Talk to the groom and bride ahead of time
In addition to establishing a list of any images you would like to capture, it's a good idea to ask the groom and bride about any must-have photos.
For example, they might like to photograph a sentimental position they wanted to create with family or friends that they haven't seen in a long time. Some couples choose photographs of tangible objects, like cake. If you receive some suggestions from the groom and bride ahead of time, it will help you on the big day because they are usually busy and don't have much time to talk. The groom and bride will not be able to complain about missing any must-have photos this way.
Now that you know how to capture your very first wedding, there is nothing stopping you now. This quick guide will help you ease your nerves.