A Beginner's Guide to Responsive Web Development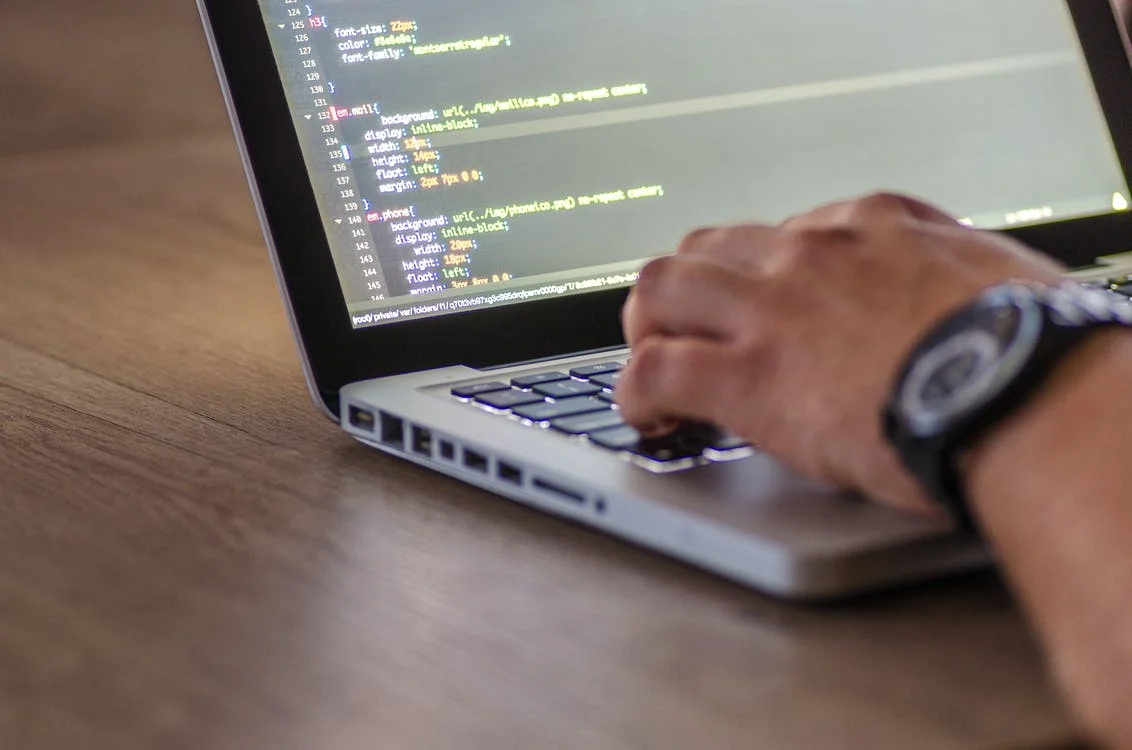 In 2022, users won't put up with a website that doesn't provide a positive experience. If it takes too long to load, is clunky, or is structured in a way that doesn't make sense, your potential customers are likely to head straight to your competitors.
This is true across all devices, from traditional desktop computers to smartphones. You don't need to be a professional developer to understand that these two devices tend to have very different screen sizes. How can you guarantee your website is functional across both?
The answer is fairly simple — using a strategy known as responsive web development. Responsive web development arose in response to the rapid increase in users relying on their mobile to access the internet. If you think back to ten or fifteen years ago, most of the websites you visited on your mobile device were probably pretty hard to navigate. We tended to put up with it back then — after all, smartphones were a relatively new and exciting invention. You won't get away with it these days: users and Google's algorithms will punish you.
What is responsive web development?
A responsive website is one that can be accessed on all devices, regardless of the screen size. Responsive websites are built using Cascading Style Sheets, or CSS, with flexible grids, layouts, and images.
People often confuse responsive web development with adaptive web development. Adaptive web development involves designing multiple versions of the same page to satisfy a number of different screen sizes — for example, a smartphone, laptop, and tablet. Responsive web development, on the other hand, involves designing only one version of a page that will automatically configure itself depending on screen size.
Why is having a responsive website important?
Most of the websites you visit these days are responsive, particularly if they were built in the last five years or so. This shift towards responsive web design was instigated by Google back in 2017, when they announced they would be rolling out mobile-first indexing.
Mobile-first indexing is an SEO practise that Google introduced in response to the increased number of people using smartphones to access the internet. In 2022, brand new websites introduced to the world wide web are indexed by Google's bots as per their mobile version. If you don't offer users a positive mobile experience, your SEO performance is going to suffer.
Of course, you should want to provide users with a positive experience simply as a courtesy and to increase the likelihood they'll do business with you. Having a responsive website is part of this.
Building a responsive website
If you've employed a professional team that provides web development services, you don't have to worry too much about technical specifics. However, it can help to have a basic knowledge of how a responsive website works.
You've probably heard of the terms CSS and HTML before but perhaps don't quite understand what they mean. HTML is a coding language that controls the structure, elements, and content of a web page. CSS, on the other hand, dictates the design and layout of elements.
When building a responsive website, a web designer will follow specific CSS principles that enable a website to adjust accordingly to the size of the user's screen. Other underlying principles you may hear discussed by web developers when talking about responsive development include:
● Media queries
● Fluid layouts
● Flexbox layout
● Responsive images
● Speed
I'm using a CMS platform to build my website — will it be responsive?
This is a common question asked by many business owners. If, for example, you are using WordPress to build your new company website, whether or not the site is responsive will really depend on the theme you (or your developers) choose to use. There are plenty of responsive themes out there so make sure you mention this as a point of priority to your development team.
Responsive vs. adaptive — what's the difference?
Another common point of confusion for beginners is the difference between responsive and adaptive web design. Many people incorrectly assume they are the same process. While they do produce quite similar end results, a responsive website is completely fluid and will be able to adapt to whatever size screen a user has. An adaptive website, on the other hand, is one that uses static layouts. Developers will generally design for six common screen sizes, giving the appearance of a responsive website.
If you have further questions about responsive web development, consider reaching out to a professional team who provide web development services today. They'll be able to give you an indication of how long it will take to build your dream website and what the approximate cost will be.
Marta Jordan is a professional writer & blogger, who writes for a variety of online publications and loves working with words of all shapes and sizes.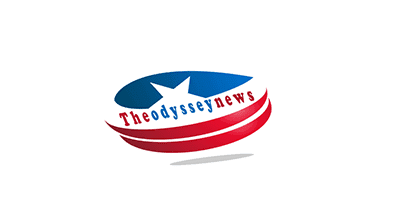 Play Toto Safely and Anonymously at a Private Toto Site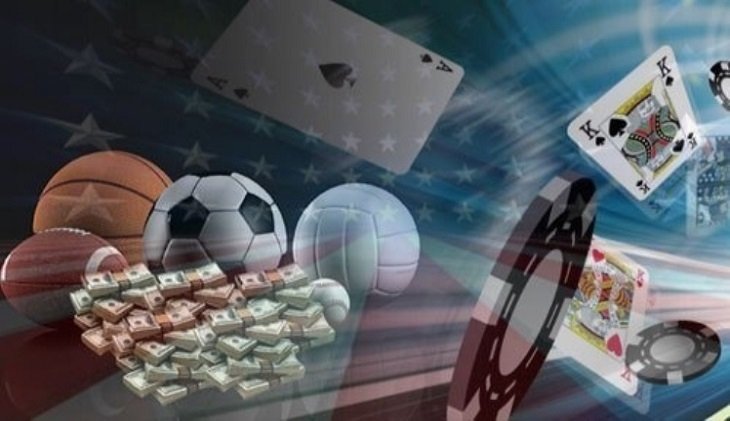 A 메이저놀이터is run for a private purpose, and is not operated for profit. This means that it cannot sustain losses incurred from double-sided bets, poor matchmaking, or unprofessional operations. It can be a wise choice for players who want to play Toto in the privacy of their home.
Anjeonnoliteo
If you are looking for a safe toto website, then you should opt for a site that has a high safety rating and a 100% verification policy. The site should also have a history of paying members on time and offering the right types of games. Koreans are known for their integrity and high standards, and they have a reputation for offering quality games with secure transactions.
As a member of an anjeonnoliteo private toto website, you can be sure that you're getting your money's worth. The site features 100% verification policies, a large selection of games, and a reputation for paying its members without problem. You'll find these features and more on the Anjeonnoliteo website.
If you're looking for a safe toto site, Anjeonnoliteo is the best choice. Its verification policy ensures that every member is safe. The site also pays out promptly, making it the ideal Korean toto site. Koreans are constantly searching for safe toto sites.
There are several other private toto websites available, but Anjeonnoliteo provides a secure and reliable way to play toto online. In addition, the site also offers a customer support service to help you with any issues you might have. The site also offers a variety of security levels and has a reputation for offering high-quality editorial content.
Anjeonnoliteo is an excellent choice for sports toto games. It has a highly secure user interface and a 100% verification policy that protects you against fraudulent websites. In addition to offering a variety of sports video games, Anjeonnoliteo also offers great customer support and an enjoyable interface.
Anjeonnoliteo is a great choice for online sports betting. It has a stellar reputation and a long history of operations. It features high odds on sports and casino games. It also offers a welcome bonus of twenty dollars. There are also a number of free games available to players.
Saseoltoto
The Saseoltoto private tot site offers all the features of the public Toto site and even more. You can enjoy better payouts and additional game 메이저놀이터 modes. The site is also secured and offers round the clock customer support. In addition, the site offers bonuses and instant prices. This makes it a good choice for people who want to play the game safely and anonymously. However, the downside is that the private Toto site may not have as many games and may be difficult to use.
The Saseoltoto private tot site is just as safe as the public Toto site. Its privacy and security features help protect you against scams and other privacy violations. The site also provides round the clock customer support, which means you can play whenever you want, wherever you are. The site is easy to navigate and has a simple user interface that makes it easy to get around.
When choosing a private toto site, make sure that it is licensed and registered by the gambling authorities. This will prevent hackers from gaining access to personal information. Moreover, the site should also be connected to a secure network. This helps ensure the security of your account and money. Also, you should check whether there are customer reviews and if there is a customer support system.
When choosing a private toto site, be sure to read the terms and conditions carefully. Make sure that they offer the best security measures and have good customer support. It should also provide you with a range of games. This way, you'll be able to play multiple games and find one that suits your style.
The Saseoltoto private tot site is a great choice for players who want to play Toto games without being publicly exposed. The privacy and security it provides makes it a great option for people who don't feel comfortable having their gambling account exposed to others. The website will also protect you from fraud and scams.
If you're a Korean, you can try Saseoltoto as a private toto site. Its reputation in the gambling industry is outstanding, and you can find a lot of fun games on the site. In addition to this, you can even play live games in Korean casinos.
Hello! My name is Mr. Abbax khan. I am a content writer & full-time professional Web Designer and Developer specially WORDPRESS with vast experience. I started my graduation in 2016 and graduated in 2020. I'm a professional article and blog writer, has written dozens of content on different topics and worked with professionals all over the globe.