9 Tips to Consider Before Buying Remy Hair Extensions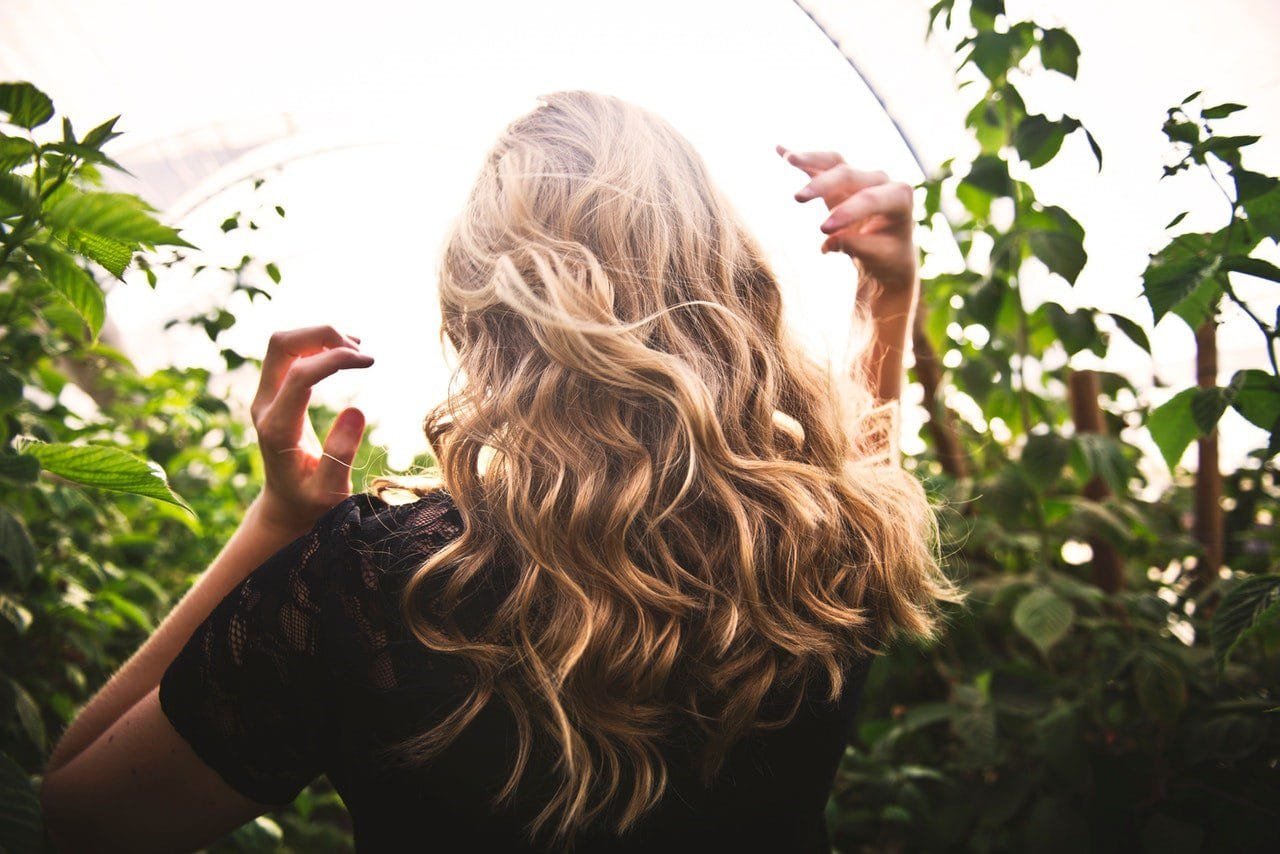 By following the footsteps of models, actresses, and media personalities, several women are discovering the benefits of Remy hair extensions. As with different popular products and services, today's international market is now flooded with various brands of hair extensions and hair weaves.
If you are considering buying Remy hair weaves and Remy hair extensions for the first time, the following is the list of considerations before buying one.
1. Know your product
Remy hair has the upper hand compared to other kinds of human hair extensions, including best full frontal lace wigs, for five reasons:
Natural luster
Softness,
Shine,
Strength and
The superiority of Remy hair is due to the cuticle alignment of the hair shaft. In other words, hair is laying in a similar direction. Human hair that is cuticle aligned depicts light in a certain way. Therefore, it is easier to style and maintain and is susceptible to less matting and tangling.
 2. Ensure your hair is in good condition
It is an open secret that the hair extensions' continuous use can cause damage to your scalp, hair, and hair follicles. It is important that you assure that your scalp and hair are in excellent condition before going to add weaves, Remy hair extensions, pre-bonded tips, or clip-ins.
If you use a sew-in technique of attachment then ensure that your hair is strong, healthy, and more than two inches in length. Make sure that in any 6 months you give your scalp and hair a rest by removing every sew-in weave for a minimum of two weeks period.
If your attachment choice is bonding then make sure that hair is not thinning and is over three inches in length before proceeding to attach. With every sew-in weave, if you consider using pre-bonded methods for an extended period, you should consider giving your hair a rest too.
3. Choose a length that is right for you
Irrespective of what hairstyle or celebrity fashion gurus or the recent style magazines are telling, an appropriate way to choose the right length is to take a long look at yourself and decide what style will work best for your body type, height, and face shape.
4. Choose hair style wisely
As mentioned above, choosing your wig style like top closure wigs; is a personal matter. One should audit their tastes, lifestyle, profession, and aspirations. While fashion changes frequently, the best type of style is one, which is individual and unique. Again, when picking a style to adopt consider your height, body-type and face shape, skin coloring, and eye-coloring.
5. Choosing your supplier wisely
With the demand explosion for Remy hair extensions, there has also been a drastic increase in suppliers claiming they are offering genuine Remy hair. As Remy hair extensions are top-notch range hair extensions (demanding top range prices) then you must make sure you become familiar with how Remy extensions look, feel to the reacts and touch when you brush them.
If you have Virgin Remy that is your option of hair extension, you should remain aware of how scarcity may affect the price.
For instance, if you need a 20-inch copper or red spiral curl or 24-inch honey blonde deep wave curl, these kinds of Remy will be supplied either from Brazil or from Europe. Therefore, it will be more expensive compared to the widely available 16-inch dark brown straight Virgin Remy manufactured in China, India, or Malaysia.
In short, learn about different types of Remy and their scarcity, availability, and subsequent price points.
6. Choosing the application method – clip-ins, sew in wefts, or pre-bonded tips
Your application technique should be dependent upon your styling requirements and lifestyle. If, for instance, you need temporary styling solutions alongside thickness, a flash of color, or additional length, while your hair is over 5″ long; now simple clip-in hair would be the solution.
However, if you are searching for a permanent solution that can go for a number of months then sewn-in wefts or pre-bonded tips might be the better option.
7. Choosing your stylist wisely
Once you have picked the color, style, and application technique, choosing an experienced and professional hair stylist is a must to maintain a beautiful Remy hair extension. Besides clip-in Remy extensions that can be home applied, your chosen stylist must be concerned not only with the application of your Remy extensions or weaves but the health and maintenance of your hair. The stylist must also consider the replacement or removal of your extensions at an adequate time.
A good stylist applies for the extensions and is capable to further customize them into a personalized look.
8. Caring for your Remy extensions and replacing them
Your Remy extension will need the care to maintain good looks. Caring Remy extensions should include, brushing or gentle combing daily, washing & conditioning, and wrapping or plaiting. The use of heated devices should be done with extreme care and must be used occasionally.
9. Know your Remy qualities
It takes practice and care to tell true Remy extension products from a 'human-hair' product impersonating as Remy extensions. However, with a few guidelines and a little practice; you can easily avoid falling foul of hoax distributors.
Firstly, Remy extension is soft to the core to the touch. Also, it feels fluid and goes through your fingers like water. Remy has a high shine and luster but doesn't look waxy (a usual tell-tale sign of synthetic hair).
Secondly, Remy hair has two main categories:
Non-Virgin (processed or colored) Remy hair and
Virgin (non-processed or non-colored) Remy.
Virgin Remy Extensions
Depending on the human hair donor, Virgin Remy extensions can be wavy, straight, or curly. Virgin Remy hair extensions are supplied from every part of the world including China, Malaysia, Europe, and Brazil. However, a majority of Virgin Remy hair is supplied from India. Based on what is the hair source, you will know that the hair has varying characteristics because of ethnic differences of every region.
Non-Virgin Remy Extensions
Non-Virgin Remy Hair is or can be colored or it can be processed to incorporate a range of different curly or wavy textures including the Body Wave texture, Yaki texture, Deep Wave texture, etc.
Hair Ratio
Another key to ensuring value for money is knowing what hair ratio you are preferring. Remy extensions can be single drawn. When your hair has double drawn or varying lengths the hair is more or less the same length.
It is worth to notice that if your opted final hair style is a layered or feathered look, buying a single-drawn Remy hair might be cost-effective and appropriate. Therefore, hair ratio always plays a crucial role in buying the right hair Remy wig.
Final Word
Remy hair extensions are now popular due to the exceptional styles and looks that can be received and the longevity of the product. While being a bit more expensive compared to other human hair products and massively more expensive than synthetic products, if properly cared for, Remy hair extensions will last longer than other extensions. It also offers a cost-effective hair solution and wise beauty investment. We hope that these nine points regarding Remy human hair will aid you in picking the right extension for your hair.
10 Ways To Make The Most Of Your 2021 Summer If You Live In South Florida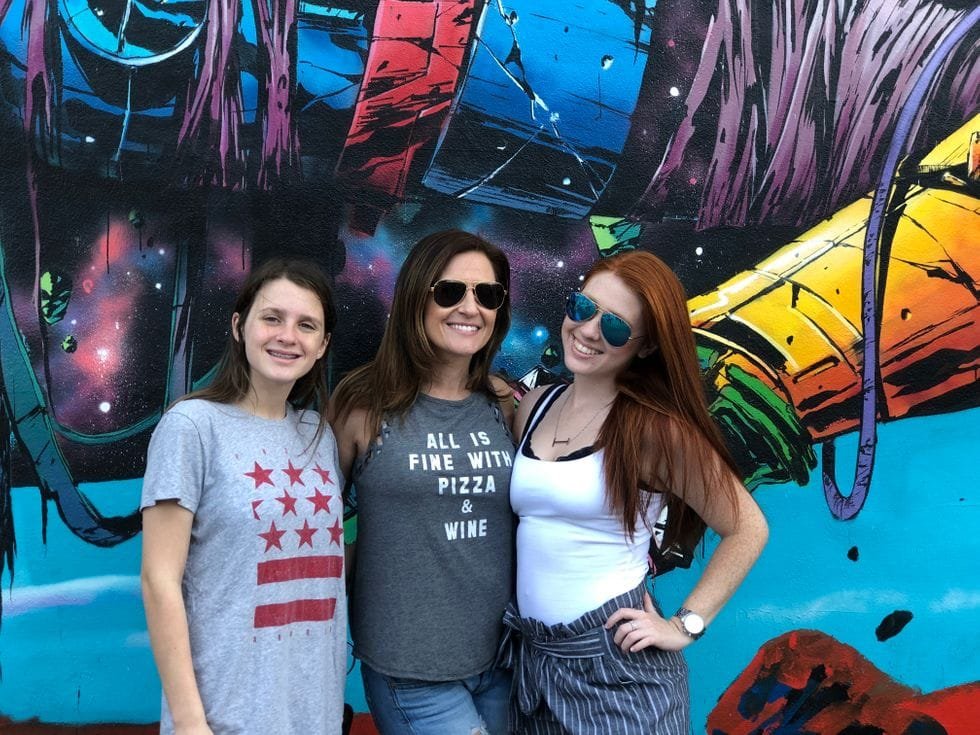 In the tri-county area of Miami-Dade, Broward, and Palm Beach counties, there is so much to do!!
South Florida is not only a popular summer tourist destination, but it is also home to so many locals that know there is so much to do right in their backyard, but always complain they're bored and can't think of any fun activities to keep themselves busy. Between Palm Beach, Broward, and Miami, there is about two hours' worth of land surrounded by beaches and countless hours of unique things to do and add to your bucket list. Whether you are visiting, or you've lived here your whole life, here are 10 iconic and entertaining opportunities you should take advantage of this Summer:
1. Experience a drive-through safari
This one of a kind unique experience is right in our backyard at Lion Country Safari. Located in Loxahatchee, FL in the heart of Palm Beach County, you and whoever you can fit in your car can drive through a real wildlife preserve with an audio tour! In today's climate, this is a perfect way to do something fun with your children without breaching their exposure to COVID-19, but if you want some in-person experiences, check out Zoo Miami, Flamingo Gardens, and the Palm Beach Zoo, among others.
2. Waste away in Margaritaville
With an appropriately decorated Jimmy Buffet hotel that serves drinks on Hollywood Beach, what is not to love??
*Que "It's 5 O'Clock Somewhere" by Alan Jackson*
3. Take a dip at Rapids Water Park
I'm pretty sure every South Floridian has made the trip to Rapids at least once, but this often forgotten right of passage is the perfect destination for summer fun! Located in Riviera Beach, FL (West Palm Beach), Rapids is the area's most popular water park with a lazy river, tons of waterslides, and pools. There is also other parks like Quiet Waters and C.B. Smith that is also in the Tri-County area and has more low-key, but still super fun water parks.
4. Shop 'til you drop at Sawgrass Mills Mall
This is definitely a must-do in South Florida at least once. This mall, located in Sunrise, FL, has a great selection of regular and outlet-style stores that will give you the best bang for your buck. Don't let all the tourists with luggage scare you off, this mall is a staple to the South Florida shopping scene.
5. Spend a day at the giant Guitar hotel
The Hard Rock hotel and casino was already a huge part of the South Florida culture, but now with the new Guitar-shaped hotel, everyone is raving about how cool the franchise is. The new hotel is equipped with a luxury pool, a handful of nightclubs and bars, spas, shops, golf, casino games, and restaurants on site for all guests to enjoy. Venturing on over to this hotel in Hollywood, FL can be loads of fun for all ages.
6. Have a full-blown beach day
After all, this is South Florida. Between all three counties, there is a beach within 30 minutes of you at all times and the weather is always warm. Grab your cutest suit, double-check for lots of water and sunscreen, and pack a cooler (do not forget the Publix subs) before heading down to one of the many gorgeous beaches. South Beach, Delray, and Ft. Lauderdale beaches are more tourist-oriented and always packed, but crowd favorites for sure. There are also a few cool part-lake, part-beach places that are also worth checking out.
7. Go to a Swap Shop drive-in movie
Going to the Swap Shop itself is an adventure that I feel like everyone should do at least once, but after the re-opening of their drive-in movie section, it is definitely worth a trip over there. Over in Ft. Lauderdale, the big screen is showing old movies at 8:30 P.M. every night for just $2 a kid and $7 an adult. You can sit and watch a movie comfortably in your own car, without fear of contracting the Coronavirus, and experience something you may have never done before.
8. Tee off at Top Golf
I know Top Golf is a chain, but it is a very fun chain at that. Top Golf is essentially darts in golf form and it is a fun outing for families and adults alike. There is also a handful of places with a similar idea to Top Golf that are exciting to check out as well.
9. Waltz around Wynwood
The art deco area of Miami is an art-lovers dream. Throughout that whole sector, there is cool buildings, colors, architecture, and so much to explore. Undoubtedly, the most fun is the Wynwood Walls. The entire Wynwood area has amazing art, delicious (and overpriced) food, and fabulous photo-ops for a day full of fun. Best of all, admission to the Wynwood Walls art area is free!
10. *BONUS* Venture into The Keys for tropical fun
Between some really tropical resorts and bars and the ability to interact with all the wildlife, The Keys (which is not exactly in the Tri-State area, but pretty close) allows you to relax on the beach, fish and boat, swim with dolphins, and feed the tarpon.
Five gifts for your children for their special occasion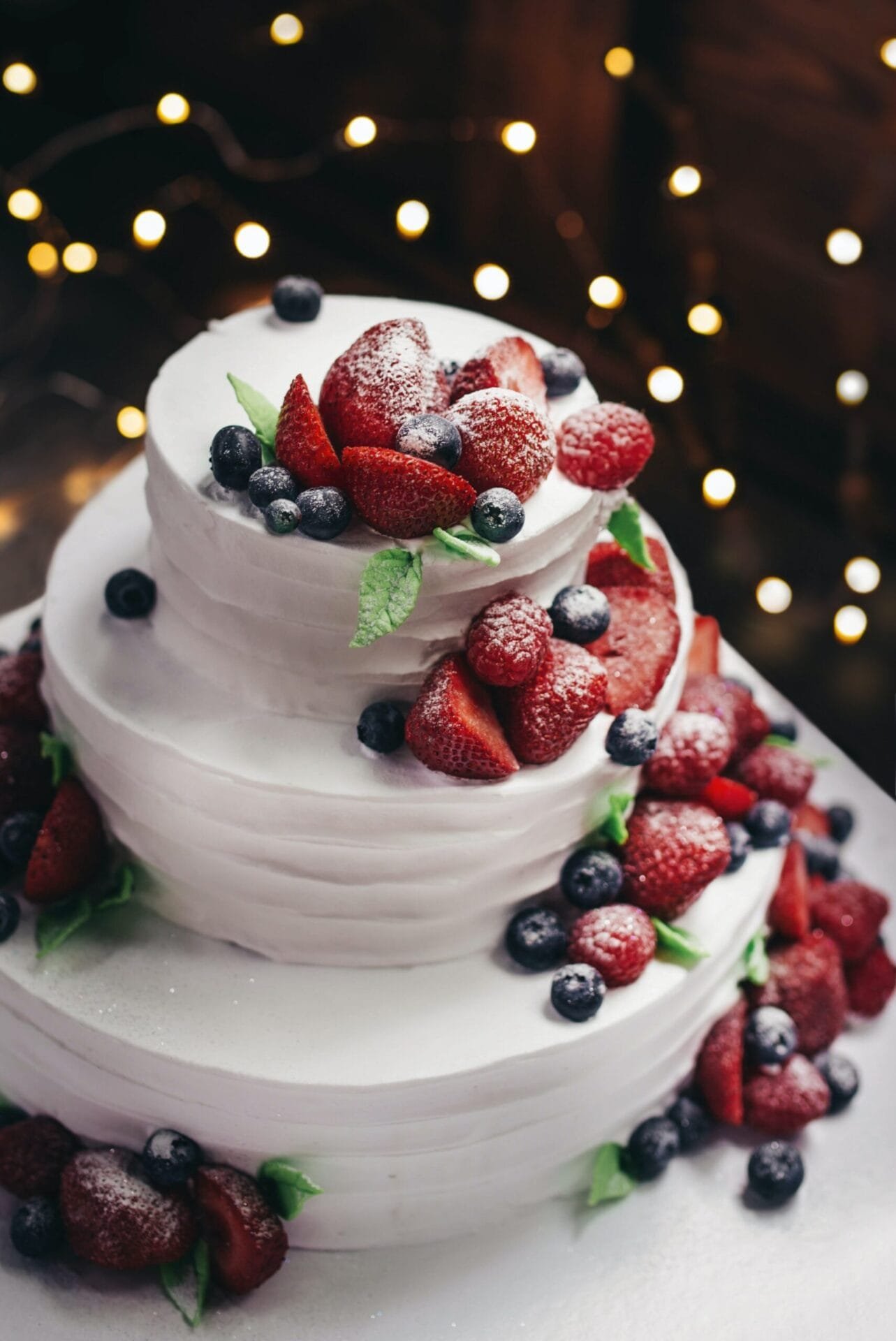 The children are just perfect, they know how to make us smile, know how to make us realise that we have the best in ourselves, the children have always been there for us, and you can always get them so many things that they are just going to love. The children are just magical. They always are there bringing out the best in us, and the children motivate us. Their childlike wonder reminds us about how to look at the world in such a manner. The children are truly magical, and you can always opt for the gifts for children and remind them that you support and love them no matter what happens. The children will make you smile, and they will make you realise that there are many things that you can always hope for and consistently achieve.
As a parent, you always protect them, take care of them and help them out in every manner that you can, and This is when you need to find certain gifts that would be better for your children. There are times when we are looking for the gifts which would make them learn about things as well and would contribute to their development, and this is when you can always opt for the following gifts for your loved one and surprise them with that, the smile that they are going to have on their face when they see the gift that you have got for them would be perfect, you can always opt for the midnight cake delivery for your loved one. These would also be perfect, and the moment that they get these gifts, they are just going to have a smile on their faces. These would be perfect for your loved one. Here are a few gifts that you can always opt for your loved one:
The jewellery
You can always surprise your child with these, and these would be perfect for them. You can get them something made of gold or diamonds. This is something that they are going to cherish forever. You can always opt for these things for your loved ones and surprise them on their special occasion. You can even get beautiful bracelets and anklets made for your kid as well. You can even engrave it with a small message. Something that they can always cherish.
The toy they always wanted
There must be a particular toy that they would want, and you can always opt for that toy for them and surprise them with that. These toys would be perfect for them and would remind them about so many things that are there. We all have a toy which used to be our befriend, and for some of us, that toy is still there somewhere. Without that toy, we could not sleep. You can always get your loved one the toy and express your love to your kid. They are going to be so happy.
Art and craft supplies
Art and craft never fail. You can always try that for your loved ones and surprise them on their special occasion. The art and craft are bound to be perfect, and this is going to make your kid learn so much. Opt for this for their special occasion, and many kits are available online that you can opt for this occasion and surprise them with. The art and craft kits are comparatively cheaper. You can always introduce the artistic streak in them with this one. They are very imaginative; you never know what kind of beautiful things that they can create with this.
The cake
You can bake a cake with them, remember when you are cooking and that they are always there trying to help you out in some manner or another. The cake is another perfect gift that you can give them. Know about the kind of cartoons that they love and you can opt for the themed cake for them. You can even get them a cake which would be perfect for reminding them about the bond that they share with you. For this, you can always opt for the photo cake as well. You can always order birthday cakes online and surprise them on their birthday, and you can even opt for the midnight flower delivery as well.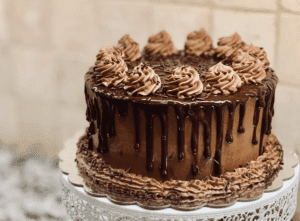 The board games
The board games are also a perfect option for your loved one, you can always opt for these, and these are bound to develop them. You can get so many games for them which would teach them so much. There are many options available online. Opt for these options and surprise them on their special occasion.
For your child, you are the hero, and this is your turn to remind them that you will always be there. The moment they realize that you have got a gift for them, they are just going to have that beautiful smile and eyes full of wonder. Surprise them with these gifts on their special occasion this year!