9 Tips to Consider Before Buying Remy Hair Extensions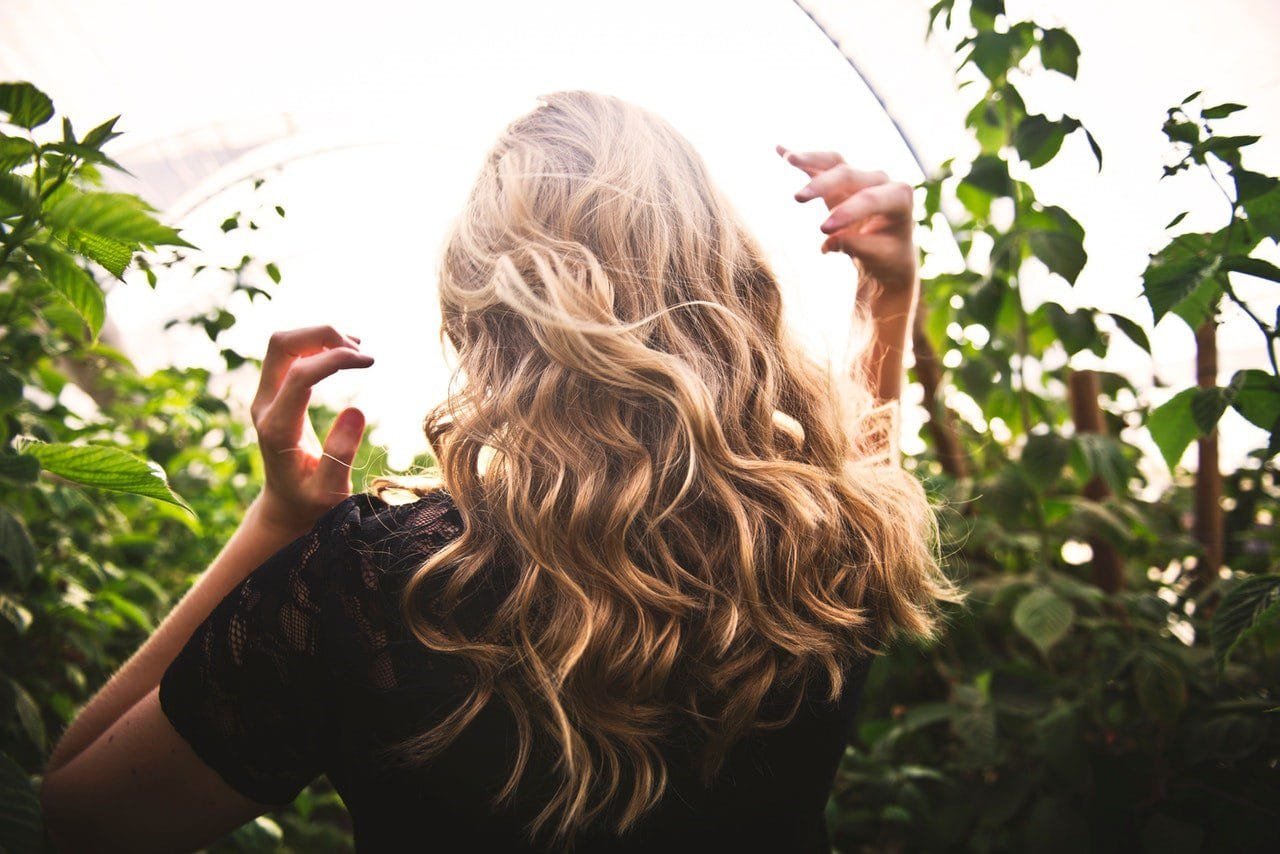 By following the footsteps of models, actresses, and media personalities, several women are discovering the benefits of Remy hair extensions. As with different popular products and services, today's international market is now flooded with various brands of hair extensions and hair weaves.
If you are considering buying Remy hair weaves and Remy hair extensions for the first time, the following is the list of considerations before buying one.
1. Know your product
Remy hair has the upper hand compared to other kinds of human hair extensions, including best full frontal lace wigs, for five reasons:
Natural luster
Softness,
Shine,
Strength and
The superiority of Remy hair is due to the cuticle alignment of the hair shaft. In other words, hair is laying in a similar direction. Human hair that is cuticle aligned depicts light in a certain way. Therefore, it is easier to style and maintain and is susceptible to less matting and tangling.
 2. Ensure your hair is in good condition
It is an open secret that the hair extensions' continuous use can cause damage to your scalp, hair, and hair follicles. It is important that you assure that your scalp and hair are in excellent condition before going to add weaves, Remy hair extensions, pre-bonded tips, or clip-ins.
If you use a sew-in technique of attachment then ensure that your hair is strong, healthy, and more than two inches in length. Make sure that in any 6 months you give your scalp and hair a rest by removing every sew-in weave for a minimum of two weeks period.
If your attachment choice is bonding then make sure that hair is not thinning and is over three inches in length before proceeding to attach. With every sew-in weave, if you consider using pre-bonded methods for an extended period, you should consider giving your hair a rest too.
3. Choose a length that is right for you
Irrespective of what hairstyle or celebrity fashion gurus or the recent style magazines are telling, an appropriate way to choose the right length is to take a long look at yourself and decide what style will work best for your body type, height, and face shape.
4. Choose hair style wisely
As mentioned above, choosing your wig style like top closure wigs; is a personal matter. One should audit their tastes, lifestyle, profession, and aspirations. While fashion changes frequently, the best type of style is one, which is individual and unique. Again, when picking a style to adopt consider your height, body-type and face shape, skin coloring, and eye-coloring.
5. Choosing your supplier wisely
With the demand explosion for Remy hair extensions, there has also been a drastic increase in suppliers claiming they are offering genuine Remy hair. As Remy hair extensions are top-notch range hair extensions (demanding top range prices) then you must make sure you become familiar with how Remy extensions look, feel to the reacts and touch when you brush them.
If you have Virgin Remy that is your option of hair extension, you should remain aware of how scarcity may affect the price.
For instance, if you need a 20-inch copper or red spiral curl or 24-inch honey blonde deep wave curl, these kinds of Remy will be supplied either from Brazil or from Europe. Therefore, it will be more expensive compared to the widely available 16-inch dark brown straight Virgin Remy manufactured in China, India, or Malaysia.
In short, learn about different types of Remy and their scarcity, availability, and subsequent price points.
6. Choosing the application method – clip-ins, sew in wefts, or pre-bonded tips
Your application technique should be dependent upon your styling requirements and lifestyle. If, for instance, you need temporary styling solutions alongside thickness, a flash of color, or additional length, while your hair is over 5″ long; now simple clip-in hair would be the solution.
However, if you are searching for a permanent solution that can go for a number of months then sewn-in wefts or pre-bonded tips might be the better option.
7. Choosing your stylist wisely
Once you have picked the color, style, and application technique, choosing an experienced and professional hair stylist is a must to maintain a beautiful Remy hair extension. Besides clip-in Remy extensions that can be home applied, your chosen stylist must be concerned not only with the application of your Remy extensions or weaves but the health and maintenance of your hair. The stylist must also consider the replacement or removal of your extensions at an adequate time.
A good stylist applies for the extensions and is capable to further customize them into a personalized look.
8. Caring for your Remy extensions and replacing them
Your Remy extension will need the care to maintain good looks. Caring Remy extensions should include, brushing or gentle combing daily, washing & conditioning, and wrapping or plaiting. The use of heated devices should be done with extreme care and must be used occasionally.
9. Know your Remy qualities
It takes practice and care to tell true Remy extension products from a 'human-hair' product impersonating as Remy extensions. However, with a few guidelines and a little practice; you can easily avoid falling foul of hoax distributors.
Firstly, Remy extension is soft to the core to the touch. Also, it feels fluid and goes through your fingers like water. Remy has a high shine and luster but doesn't look waxy (a usual tell-tale sign of synthetic hair).
Secondly, Remy hair has two main categories:
Non-Virgin (processed or colored) Remy hair and
Virgin (non-processed or non-colored) Remy.
Virgin Remy Extensions
Depending on the human hair donor, Virgin Remy extensions can be wavy, straight, or curly. Virgin Remy hair extensions are supplied from every part of the world including China, Malaysia, Europe, and Brazil. However, a majority of Virgin Remy hair is supplied from India. Based on what is the hair source, you will know that the hair has varying characteristics because of ethnic differences of every region.
Non-Virgin Remy Extensions
Non-Virgin Remy Hair is or can be colored or it can be processed to incorporate a range of different curly or wavy textures including the Body Wave texture, Yaki texture, Deep Wave texture, etc.
Hair Ratio
Another key to ensuring value for money is knowing what hair ratio you are preferring. Remy extensions can be single drawn. When your hair has double drawn or varying lengths the hair is more or less the same length.
It is worth to notice that if your opted final hair style is a layered or feathered look, buying a single-drawn Remy hair might be cost-effective and appropriate. Therefore, hair ratio always plays a crucial role in buying the right hair Remy wig.
Final Word
Remy hair extensions are now popular due to the exceptional styles and looks that can be received and the longevity of the product. While being a bit more expensive compared to other human hair products and massively more expensive than synthetic products, if properly cared for, Remy hair extensions will last longer than other extensions. It also offers a cost-effective hair solution and wise beauty investment. We hope that these nine points regarding Remy human hair will aid you in picking the right extension for your hair.
warning ….?…. Date May/08/2021…?complete your profile…..otherwise, odysseynews did not accept your article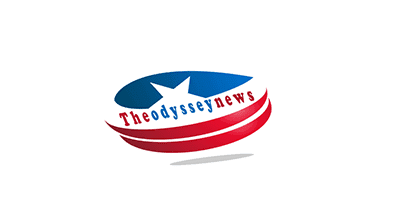 5 Inflatable Decorations For Your Perfect Garden Party
When it comes to planning your next party, making sure you have the right decorations is essential. But with a number of holidays approaching and your garden party just around the corner, what are you going to do? You can make the process easier by picking up some inflatable decor! Whether you want to go for something festive, like a pumpkin patch or Christmas tree, or if you want to keep things on-trend with a little bit of bling, these are ideas that will make your garden party shine!
Introduction
If you're looking for the perfect party decoration, look no further than inflatable decorations! They're easy to set up and can be used in a variety of settings, from your home to your garden party. In this article, we'll show you how to put together the perfect inflatable decoration for your next garden party.
First, gather all of the materials you need: an inflatable ring, some adhesive tape, and some balloons. Make sure that each balloon is at least 2 feet long.
Next, assemble the inflatable ring. Start by anchoring one end of the adhesive tape to one side of the inflatable ring. Then, attach the other end of the adhesive tape to another side of the ring. Make sure that the tape is evenly spread across the surface of the ring.
Now it's time to fill up the inflatable ring with balloons. Start by placing a balloon at one end of the ring and then slowly pull it towards you until it touches the adhesive tape. Once it's in place, press down on it so that it's inflated.
Finally, decorate your inflatable decoration as desired and enjoy your Garden Party Perfection!
What is the party theme?
If you're looking for a festive and fun way to celebrate your garden party, consider using inflatable decorations. These decorations are perfect for any party theme and can add a lot of excitement and fun to your event.
When choosing an inflatable decoration, be sure to think about the party theme. Some great party themes to consider include beach parties, carnivals, and pirate parties. You can find inflatable pirate ships, treasure chests, and bikini babes that will perfectly fit your party theme.
If you're not sure what party theme to choose, don't worry. You can also contact a local party rental company named Pop Up Parties UK   to help you find the perfect inflatable decoration for your event. These companies have a wide range of inflatable decorations that will fit any party theme.
Igloo Event
If you're looking for the perfect way to celebrate your birthday, then an igloo party is the perfect option! Igloo parties are easy and fun to organize, and they provide a unique and exciting experience for your guests.
First, you'll need to find an inflatable igloo dome. These are available online or at most party stores. Once you have your igloo, you'll need to prepare the party area. This will include setting up tables and chairs, decorating the walls with paper lanterns, and preparing food and drinks.
Once everything is ready, it's time for the guests to arrive! You can have everyone gather inside the igloo, or you can have them enter through different entrances. Just be sure to keep the party area clean so that everyone has a great time.
If you're looking for a unique and memorable birthday party, then an igloo party is definitely the right choice!
Party Decorations
If you're looking for the perfect party decoration, look no further than inflatable decorations! These fun and colorful additions will add life to your party and make it that much more enjoyable.
Some of the most popular inflatable decorations are clowns, dinosaurs, and superheroes. Clowns are a great way to lighten up any party atmosphere and are sure to get everybody laughing. Dinosaurs can be fun and scary at the same time and will provide a focal point for all of the children at your party. Superheroes are perfect for keeping everyone safe while they're having a blast dancing and celebrating.
Food & Drink
If you're looking for something festive and fun to add to your garden party, consider inflatable decorations. These colorful creations are perfect for munching on while enjoying the company of friends and family.
Some of the most popular inflatables are food items. You can find everything from burgers to cake pops to tacos. Just be sure to choose something that will fit in with your party theme. If you're celebrating a movie or movie-related event, for example, you might want to go with themed food items like popcorn and candy bars.
If you're not quite sure what kind of inflatable decoration would be best for your party, don't worry – there are plenty of online retailers that carry a variety of these unique items. Just get in touch with them directly and they'll help you find the perfect product for your occasion.
Entertainment
If you're looking for something fun and festive to bring to your next garden party, consider inflatable decorations! These decorations are sure to get everyone excited and entertained.
Some of our favorites include the unicorn ride and the bounce house. Both of these attractions are perfect for kids and adults alike. Plus, they're both very affordable.
If you want to go a bit more adult-oriented, we have a few choices for you. Our selection includes the giant Jenga set and the coloring competition stage. Both of these attractions are sure to keep guests busy for hours on end.
Whatever you choose, be sure to have plenty of fun at your next garden party!
Supplies and Safety
To make your garden party extra special, inflatable decorations are a great way to add excitement and fun. However, be sure to take precautions when handling these decorations.

Always use caution when inflating these decorations. If you do not have experience inflating them, find someone who does before you start. Do not attempt to inflate them if they are damaged in any way.

Always keep a safe distance from the inflatable decorations while they are in use. If they become damaged or blown away by the wind, be sure to replace them as soon as possible.
Our work is to develop the marketing strategy for a better result.