9 Reason you are Having Leak Problem with Your Plumbing
Plumbing problems like leaks happen more often than usual. Even though a plumbing system is expected to be perfect, it does get worn out with time and may develop certain issues.
The fact is that a plumbing unit is indispensable, and a house cannot function properly without it. However, despite the understanding surrounding its usefulness, we often overlook the importance of this unit and leave it to operate without proper maintenance. It is being used every day, yet we barely think if everything is going well with the pipes and faucets.
When a leak shows in the house, there is a chance that you are not taking it as seriously because it is not devastating as a clogged toilet or malfunctioning water heater.
However, paying proper attention to leaks and ensuring that you fix them immediately after it occurs help keep your water bill in check. Once detected, visit this website for professional solutions and recommendations.
Reasons for Leak Problems with Plumbing
Some of the reasons you are dealing with leak problems with plumbing around your house might include one or more of the following.
Water Supply Leaks
When dealing with water supply leaks, your water bill increases drastically. Even the tiny drop of water that can accumulate gallons of water is not stopped immediately. Water supply leaks can easily cause damage to your interior. Therefore this problem requires instant attention.
Some of the reasons you may have water supply leaks include burst pipes, split tubes, etc. This problem is easy to detect as they make a loud noise when the water passes through the broken pipes.
Drain Leaks
One major problem with drain leaks is that they may be undetected for months, leaving your home to soak in water and increasing your water bill as time progresses. The most efficient way to detect a drain leak is to engage a plumber for timely maintenance of the unit. The plumber can detect drain leaks and related problems and fix them accordingly.
Another way to detect a drain leak is by checking for discoloration around the drain. If discoloration appears, contact a plumber for immediate repair.
Toilet Leaks
Toilet leaks are also one of the most common plumbing problems. These leaks often go unnoticed because they barely make any noise. However, if not detected early, it may be dangerous and damage anything placed below it. For instance, it can destroy any woodwork, flooring, or ceiling. Like other types of leaks, it also increases your water bill.
While simple toilet leaks may be unnoticeable, large leaks can make low hissing sound, indicating that the toilet flapper requires some fixing.
Faucet Leaks
Faucet leaks are another common problem; however, fixing this is very easy and does not cost much money. Once noticed, get a professional plumber to quickly easily fix the problem by adjusting the washer under the handle.
Water Heater Leaks
One of the main causes of water heater leaks is a faulty pressure valve. The valves are tools designed to leak water on the pipes. If the valve is effective, the excess leak might occur due to irregular water pressure settings in the house.
High water pressure
Though water pressure is needed in your water heater and even toilet tank, high water pressure can lead to leaking problems. Pipes are manufactured so that they can only withstand moderate water pressure; as such, high water pressure can create a problem.
When water hits the pipe harder than it can withstand, it may create a crack, resulting in leaking. Get help from a licensed plumbing company where you are dealing with similar problems.
Corrosion
Your plumbing system is prone to corrosion. While this is a problem you should expect months after installing the plumbing system, it is a major that eventually surfaces with time. Corrosion creates an opening in your pipes and leads to water leaking.
While several parts of a plumbing unit are prone to this problem, pipes are often affected because they are made from steel and copper. Fixing corroded pipes may require replacement to ensure that you do not have to deal with recurring leaking problems.
Intruding tree roots
While this may be a little unlikely, intruding trees outside can actually cause plumbing to leak. Leaks can start outside your house, and with that, this problem may affect more pipes placed inside the wall. This issue is more prominent in older areas that have large trees that have been there for several decades or more. In cases like these, the tree roots may grow large enough to make their way into damaged or worn out piping, which can cause leak issues.
Broken seals
Though highly unnoticeable, pipes are sealed at several joints for a watertight effect. Broken seals perform the exact opposite of why pipes were sealed, letting out water from the already sealed joints. This happens when the seals are weak and should be replaced immediately.
Ways to prevent your plumbing system from leaking
Always inspect your water lines to ensure they are all free from cracks. If your installed water line is old already, inspection will ensure that you do not need to deal with emergency leaking problems.
Professional plumbers should use high-quality materials to install, fix, and maintain. This is a good way to keep your plumbing system in good condition and avoid spending more money on the repair.
Fix minor leaks as soon as you notice them. This may be a great way to prevent more leaking problems from surfacing.
Conclusion
Whether a residential or commercial building, plumbing leaks are problems that happen frequently and should be attended to immediately. As a homeowner, checking to see if there is a need for a leak will save you from emergencies that may escalate beyond mere leaking if not noticed early enough.
It is important to understand that plumbing leaks should be expected even when the system is functioning well. Regular maintenance can help prevent unwanted plumbing leaks and fix existing ones. Since a plumber will detect hidden leaks, it is a safer method always to be used when possible.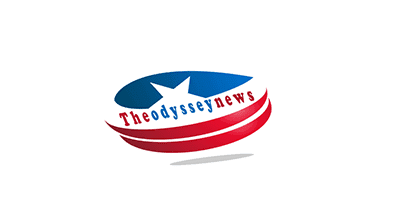 The Best Way To Create Kraft Boxes
Look no further if you're seeking the finest technique to make kraft boxes. First, let's talk about what you're trying to do. You want to make sturdy and watertight boxes with a strong seal. The most vital aspect is that it appears attractive. Plus, you want people to be proud of the product that they bought from you.
Kraft boxes packs are made of recycled paper and are sturdy yet lightweight. They're also durable and reusable, making them perfect for storing everything from snacks to office supplies. They are available in a variety of sizes, including those tiny enough to put on your desk or kitchen counter. Or large enough to hold larger items like books, DVDs, and even giant ones that can be used as outdoor storage containers.
You can customize the closures with ribbons or ties like gift wrap. And you can add another layer of style if you're looking for something more traditional. We are here with some tips for creating the perfect packaging solution! Stay with us till the end.
Use Window to Create Kraft Boxes 
We know you love Kraft containers. But finding the perfect size and design can be hard. Luckily, we have a solution for you. Window Boxes are a great way to create your custom-printed boxes with ease. They're easy to make and come in different sizes. So you can find one that fits your product perfectly without creating something from scratch. They are also super affordable.
The Window is a great way to create boxes for your kraft gift packaging needs. Using the Window, you can generate boxes with gold foil stamping, ribbon closure, and embossing plus debossing. So, if you want to save your cash and time while still achieving the desired outcomes, Window is the way to go.
Get them with Gold Foil Stamping
Gold foil stamping is an excellent technique to give a luxurious touch to your packaging. It's also an efficient technique to showcase your brand and set it out from the competition. The best way to create custom kraft boxes with gold foil stamping is by using a die-cutting machine that can print on the box. This produces the most accurate results and allows you to generate more than one box at a time.
First, select a die-cutting machine that will allow you to print on the box. It will help if you are looking for something that has a high resolution and speed so it can print quickly. You may want to try out different machines until you find one that works well.
Next, determine how many boxes you want to make. The more boxes, the better. You'll need to ensure they're all in the same place before starting so they can all be printed simultaneously. Then use your die-cutting machine and paper cutter to create as many boxes as possible in no time.
Gold foil stamping on kraft boxes wholesale will create an eye-catching design that will help increase brand awareness and give it that "luxury" feel. This makes it easy for people who have never heard of you before. But they are interested in buying from you now because they like what they see here!
The third way to create kraft packaging boxes is by using ribbon closure. You can use ribbon closure on the boxes to make them look more attractive and attractive. Also, you can use ribbon to create a bow, handle, or custom message on the outside of your kraft box. Also, you can use it as a logo or other design element to give your gift package some extra pizzazz.
Ribbon Closure is used to manufacture paper products such as cardboard boxes and other paper products. It is an important part of the manufacturing process because it provides extra strength and resistance to tearing.
The best way to create packs with Ribbon Closure is by combining tape and staples for box closures. Tape is used on the top flap of the box. In contrast, staples are used on the bottom flaps. This will provide an excellent balance between strength and ease of removal from its intended purpose for each type of closure method.
If you're using ribbon closure, ensure it doesn't overlap with other parts of the box, like the top and bottom. If these two pieces are too close together, they may not look good together; so keep them at least 1 inch apart.
4Get Embossing/Debossing on Containers 
If you want to create boxes that are durable and reusable. And easy to print, then embossing and debossing may be the best choice. Embossing is a process that applies a raised pattern on the box's surface. It is a great way to add more depth and beauty to your design. To add depth, embossing can be done with different tools, such as an embosser or an applicator.
Debossing is similar to embossing, except it has a flat surface instead of a raised one. This makes it convenient for you to apply designs onto your boxes without having any problems with ink bleeding through the backside of the paper.
You can also use them to protect your items from damage during shipment and storage. Still, they're especially ideal for books, DVDs, and greeting cards.
Find the Perfect Color Combination 
You can utilize the color wheel to find the perfect combination of colors for your box. Use it to choose the best color for your logo, product, and brand.
A color wheel shows you how different hues relate to each other on an emotional level for displaying kraft boxes. It helps you find ways to combine colors so they work well together in various applications such as packaging design or web design.
There are many ways to create kraft boxes. You can use Window, foil stamping, and embossing in your packaging.  Also, remember. You can use a regular kraft box if you want something simple and cost-effective. If you want something that looks great but can be customized, there are some great options out there.
I'm kevin Rob, from Florida. I completed my MBA in Business Management. working as a Marketing Manager at SolutionInn.
Website: https://www.solutioninn.com/