9 Must-Have Skills To Crack Competitive Exams for Students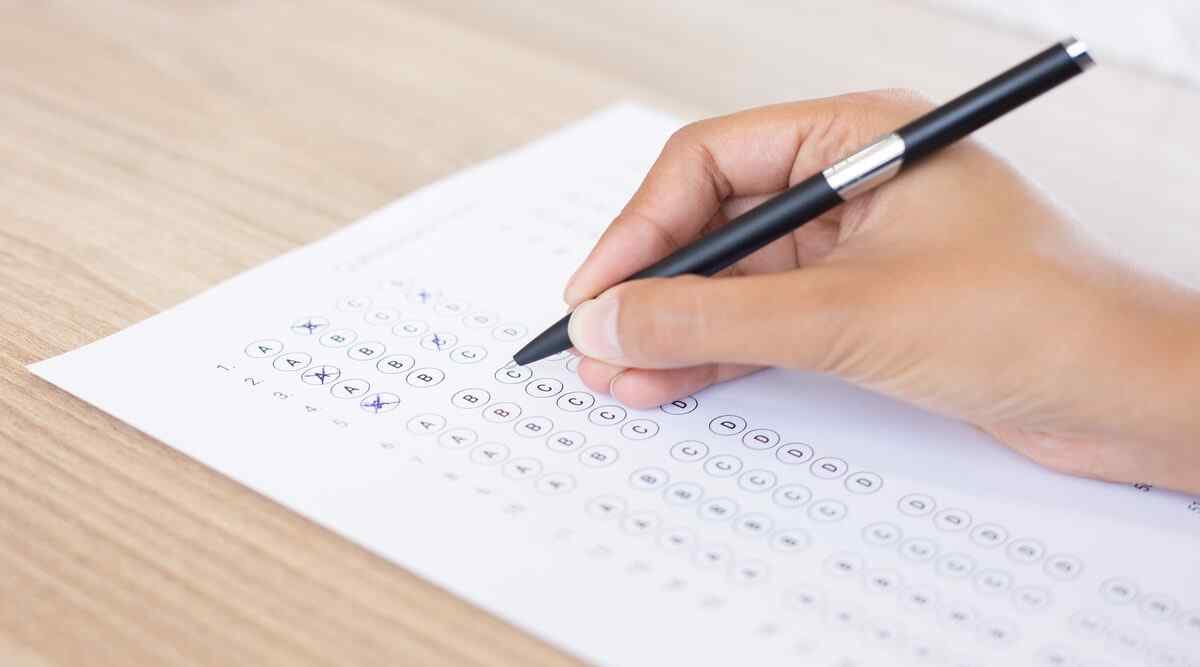 There are a lot of students who are appearing for the examinations increase, in the midst of pressure of achieving good marks is also getting more difficult for students of all ages. As students in the fraternity, achieving the status and the place at their desired school or university, or competing against thousands and hundreds of other students is an additional challenge. There are numerous issues to be faced when taking these competitive examinations. Although thousands of applications are made only a small percentage of applicants make it through the selection stage and that's why the ability to pass competitive exams are crucial. A small portion of the applicants from the hundreds of applicants possess those abilities that give them an advantage over the rest of their competition.
Competitive exams boost confidence and improve abilities among students. These abilities can be useful in learning about and understanding various exams like JEE Main, NEET and Civil Services. It is helpful to think in a manner that you can think critically while answering the problems. It is essential to arm yourself with the required capabilities to face challenges and give more efficient outcomes in the exam.
Furthermore, learning these skills will not be accomplished within a single day, as it is important to start studying and learning over a time. Every day is a great day to acquire skills that can help you succeed at exams. These skills won't only assist during exams, but will be utilized throughout the rest of your life.
Let's look at the key skills you'll need learn to excel in competitive exams.
Read More: Why Current Affairs Knowledge is important?
#1 Skill to Crack Competitive Exam – Listening
As a student, it is vital to be aware and pay attention. If you don't pay attention to your fellow students and learn from them, the chance of getting a better understanding and understanding of the test is hard. There is a tendency that students do not listen to their teachers or instructors on the test, which leads to an ineffective performance on the test. They make mistakes that result in negative impact on their score. Since these exams are critical to their professional career focus is a key factor in getting through the tests. If someone is trying give an explanation or lecture that is related to the exam then you must pay attention to the subject without getting distracted. Teachers or instructors can provide important information about the exam and if you do not understand the information simply because you are not paying attention, it could result in problems when you take the test. Thus, you should master this ability to increase your chances of success in learning.
#2 Skill to Crack Competitive Exam – Problem Solving
Every student must deal with some or all of these issues and obstacles during their studies. It is vital to understand how you can handle these difficulties? It is crucial to acquire strategies for problem solving that can aid you at any time during the crisis or in any situation not in your hands. It is a complex world that can lead to every problem that could be difficult at times. Instead of contacting a professional or just ignoring issues, it's best to be aware of how you can resolve the issue. To solve any issue, you must determine what's the cause and make necessary adjustments to ensure that everything is in order. As an example, you're preparing for exams and come across problems related to notes or books or web-related technical problems, administrative issues. In these instances, this problem-solving skill will aid you in attaining the results you're looking for in your tests.
#3 Skill to Crack Competitive Exam – Thinking out of Box
The ability to think imaginatively could lead to the development of your thinking process in order to find effective solutions. The minds of children are able think in a unique way during their process of learning. Thinking outside the box is useful in analyzing and solving issues. It is essential to find ideas that are unique and original to ensure understanding of concepts is straightforward and easy. Every student has unique thinking abilities, however you should be aware of what's appropriate and then work to achieve it.
Also Read: How to Prepare For Railway Exams?
#4 Skill to Crack Competitive Exam – Team Work
One of the most crucial skills every student must develop is collaboration. Learning can be more efficient when you communicate and work in a group. It is said the sharing of ideas as well as sharing information can increase your knowledge when taking tests. This can help you realize the importance of cooperation and cooperating to increase your performance in learning. There's a possibility that you don't comprehend certain concepts but your acquaintance does, in these instances, working and studying together can help you understand the idea more clearly.
#5 Skill to Crack Competitive Exam – Being Independent
It is important to recognize that each student has a distinct aptitude to learn than other students. It is important to be aware of what your weaknesses and strengths are in order to help you improve your skills through resolving your mistakes. Teachers and parents are constantly helping , but knowing your own strengths are essential. If you are aware of the right and incorrect ways to approach learning, it can assist you to succeed on examinations that require competitive skills. Sometimes , teachers and parents will not be able to help you solve problems. It's up to you to identify your strengths and then try to improve them.
#6 Skill to Crack Competitive Exam – Decision Making
We are all aware that teachers and parents can aid you in making decisions regarding your education. Therefore, you must be able to make decisions independently and not rely on anyone else. While making preparations for competitive exams you must take decisions regarding your timing chart, when to take your timing and information you need to be aware of. Family and friends will not suggest adhering to the rules every day. It is your obligation to decide the significance significance of the outcomes you score in your examinations. Implementation and planning of effective learning strategies must be planned and implemented in order to obtain better results.
#7 Skill to Crack Competitive Exam – Communication
The most fundamental skill anyone must master is communication. It is crucial to enhance your the skills of listening and speaking in order to improve your communication. Listen and speak to things which could provide more learning opportunities. Effective communication skills can help you understand the concepts more effectively. If there is a clear communication between the instructors or teachers it will not be a challenge to avoid errors in communication regarding exams and the procedure. There is no reason to devote a lot of time considering the entire procedure of the exam.
#8 Skill to Crack Competitive Exam – Time Management
Why do you think that managing time during an exam is so crucial? It's crucial for students to learn how to manage their time to ensure that they are learning effectively. Whatever you do, and the way do you study for tests will not be successful unless you are aware of and appreciate time. It is important to plan out your time to study , and give yourself plenty of time for breaks. All activities must be completed within a specific timeframe, whether that's eating, reading and sleeping or playing. If you are aware of the importance of managing your time when you learn, there's the chance of having good results.
# 9 Skill to Crack Competitive Exam – Be Organized
Do you believe that being organized in your home can result in success on tests for students? It is a fact that success is when your brain and the environment are well-organized. In orderly living can cause confusion and stress for students as they sit the examinations. It is imperative that you master the art of organizing yourself to ensure you get the best results in the examination. Be sure to plan the timings, materials for class assessments, and revision is properly arranged on your calendar so that you can get the best results of your efforts.
We hope this article about the 9 Must-Have Online Teaching Tools for Modern Educators This article has been helpful to you. If you have additional suggestions or suggestions, please post a comment in the comment box below. We'll be sure to talk about this topic in the next article.
I have an online tutoring business and I teach students all over the world. I specialize in teaching complex subjects in an easy-to-understand manner.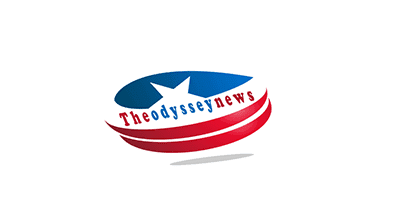 What Is an STO and Differentiation with Other Tokens?
With the advent of blockchain technology and cryptocurrencies, many new terms have emerged that we need to understand. The STO or Security Token Offering is one of them.
Have you heard of him before?
What is an STO and why is it so important to the crypto ecosystem?
How is it different from other tokens?
In this post, we explain it in detail.
What is a Security Token Offering (STO)?
The initials of STO come from the English concept of Security Token Offering. It is a regulated offer of securities using blockchain technology or chain of blocks. That is, it is a fungible financial instrument or investment product that is backed by a real-world asset, such as property. For example: using commercial real estate as an asset and then digitizing it as a security and using it for crowdfunding, being able to trade it internationally.
Serves as backup
The
security token confirms
like Digishares the ownership or the right of the users on some investment product that has been registered in the blockchain and where said product represents an asset (real estate investment, debt or shares). Therefore, an STO involves the creation of digital tokens or tokens that can be sent, bought and sold. This process can be done through existing systems, such as the blockchain, one of the fastest and least expensive today.
Regulation
However, the issuers of the tokens must at all times take into account the legal and regulatory requirements of the country in which they are issued, such as the Hong Kong Securities and Futures Commission (SFC) Ordinance, the Financial Conduct Authority (FCA) of the United Kingdom or the Securities and Exchange Commission (SEC) of the United States.
Now that you know what an STO is, it's time to move on.
What should an STO include?
Traditionally, to buy an asset you had to go through a series of inefficient processes that required a lot of time and money. One of the keys to cryptocurrencies is that they make financial processes much more efficient thanks to the blockchain:
It is fast. Transactions are made instantly.
Allows distribution. All nodes in the network are equal and have a copy of the chain information.
Present consensus. Each cryptocurrency has a series of rules that all members of the network must comply with.
It is safe. The information is stored in blocks preventing data manipulation.
It is immutable. This is possible thanks to cryptography.
It is accessible to everyone. We do not need anyone's permission to access the network.
Allows traceability. Any transaction made can be traced.
Considering that STOs are the public offerings of these security tokens, it is important to know what they include:
Security. They are backed by tangible assets on the blockchain that offer real value to your security token.
Liquidity. When traditional private securities are tokenized, the liquidity of investors is also improved.
Certificate. Depends on the country. For example, to issue a Security Token, an information brochure must be prepared and signed by an EAF (agent or advisory company authorized by the CNMV), as well as sent to the CNMV itself.
STOs offer financial rights to investors, such as dividends, participations and access to other investment mechanisms.
Difference between STO, ICO and IPO
If we talk about the Security Token Offering or Security Token Offering (STO) versus the Initial Coin Offering (ICO) and the Initial Public Offering or Initial Public Offering (IPO), we can find some differences and similarities:
Concept
An STO is any asset or value digitized on the blockchain that represents a value from the physical world. An ICO is a
virtual currency
used to make payments and store value, since it can be exchanged for real money. An IPO is the incorporation of a company to the stock markets to issue its first shares and be able to be acquired by investors.
Bureaucracy
An STO is asset-backed and complies with government regulations.
However, an ICO positions its coins as utility tokens and allows its holders to access the native platform and decentralized applications (dApps), should you have them. Launching an ICO is much less bureaucratic and simple than launching an STO, since an investment contract under securities law is offered in this sale. The launch of an IPO is usually more complex, since it requires more steps: decision (corporate agreements, due diligence, design of the operation), application (prospectus registration with the CNMV, documentation that proves compliance with the admission requirements), processing (approval of the application, placement and listing, agreement for the IPO and incorporation of the securities) and IPO. The IPO can take between 4 and 6 months.
Features
Although STOs are similar to ICOs in that the investor exchanges money for coins or tokens that represent their investment, STOs go further and distribute tokens (fungible financial instruments with monetary value attached) and are linked to an investment asset. Underlying, such as stocks, bonds, a piece of property, or other funds. IPOs are usually carried out by more mature companies with proven track record and traction.
Functionality
An Initial Coin Offering has as its main function to finance blockchain-based projects where the first tokens are sold. A Security Token Offering is an ICO regulated and registered according to the requirements of each country and that allows a company to sell shares in the form of a tokenized asset, for example. At the heart of the IPO is the idea of ​​taking the shares of a private company public for the first time, allowing anyone to acquire one or more parts of it.
Collection
While the STO allows companies to raise money through the sale of a security token that represents a stake in their ownership, the ICO allows the collection through the sale of a utility token, which gives the investor access to certain products or services. The IPO presents a traditional approach to raising money based on the sale of shares to investors on a stock exchange (IPO), making it possible for almost anyone to invest in that company.
Canal
While an ICO and an STO work with blockchain or block chain technology, an IPO does so through the traditional channel.
Issue
On the one hand, an ICO project issues its initial offering of tokens or coins on a new blockchain. On the other hand, an STO issues tokens on a blockchain, and an IPO issues stock certificates from traditional markets.
Facts about STO, ICO and IPO
At this point, are you clear about what an STO is and its main differences from other tokens? Do you know when the first offers described in this post were launched? Perhaps, they have more history than you think. And it is that the Dutch East Indies company was the first to carry out an Initial Public Offering, listing on the Amsterdam stock exchange in 1602. The first ICO, however, was owned by Master Coin in July 2013 and raised around 5,000Bitcoins. And a year later, Ethereum raised money in the same way. It took several years for Blockchain Capital (BCAP) to launch the first Security Token Offering on April 10, 2017, raising $10,000,000 in a single day. Since then, STOs have been gaining more and more ground to this day.
I'm a professional Web and graphic designer with 5 years of experience in developing web design skills.