8 unique tips for choosing the best carpet for your home in 2021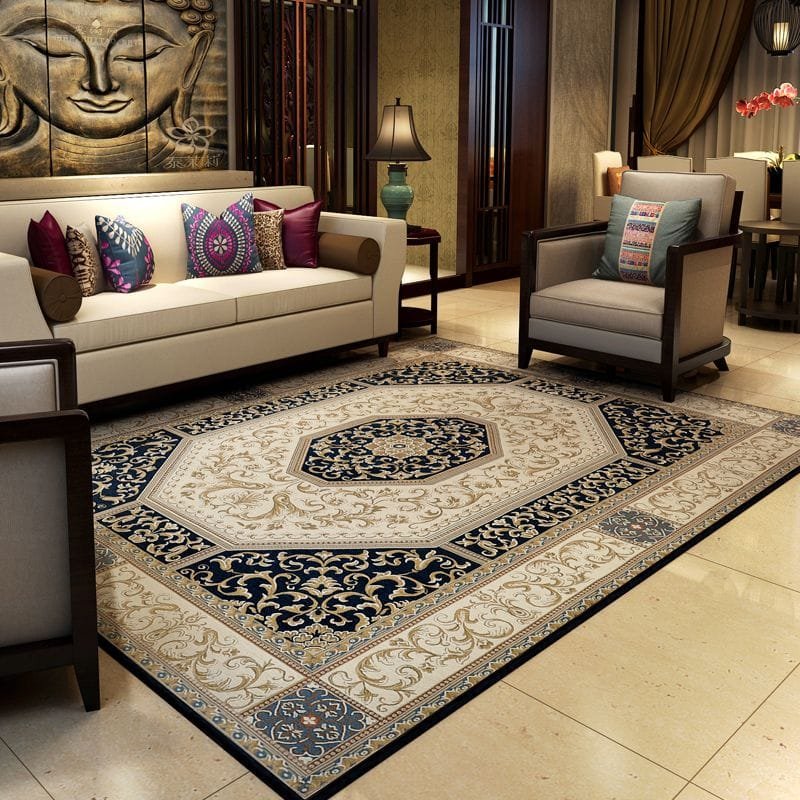 You cannot ignore the floors if you want to make your room look perfect. The beauty of the floors is enhanced by proper carpets or rugs. The carpets embrace the floors with the utmost care. As a result, the floors can be saved from damage too, all thanks to the carpets.
But, there are various kinds of carpets and rugs available in the market. So, if you plan to buy the best carpet for your home but are unsure about which one to buy, then here is the post that will act as a practical carpet buying guide for you. 
This post will talk about several tips to select the best carpets and rugs for your home. It is not always easy to choose the best carpet because it has to look good, and the color and style should fit well with the rest of the decoration. 
The carpet is a crucial accessory that transforms the look of the space, makes the room comfortable, and additionally provides insulation in winter. The carpet is similar to jewelry that will deck up space in the most beautiful ways possible. 
The main thing you have to know is the ways to choose the right kind of carpet. So, below are the tips to choose the best carpet for your home. 
Tips for selecting the best carpet 
The kind of carpet will be determined by the shape and size of your house, the family members, your budget, and the ambiance you want to reflect. Different carpets serve multiple purposes, and after knowing your primary motivation to buy the carpet, the carpet selection will become much easier.
We list down some of the factors which will act as crucial tips that may help you choose the best carpet or rugs for your home.
The size of the room is essential. If the room is small, then you must go for a smaller carpet. If your room is large, then a larger carpet will be required. 
In small rooms, you can use rugs, which will cover a few selected portions of the floor and not the whole floor. If the floor is a little bit visible in the small room, then the room looks bigger than the actual size.
There are roughly thousands of color variations and designs of carpets available in the global market. However, if the color of the wall is in some darker shades, then it is advisable to buy some light or white carpet. 
If the walls are of some light neutral colors, you can either select an equally light color or a darker shade. Of course, a monochromatic look in a lighter room is much better than in a darker room. But we know that the contrast looks better.
If you have kids and pets in your home, then you must choose low-maintenance carpets. In case when there is a food stain on the carpet, you can remove it quickly. There are cotton, synthetic, and polymer carpets. You can choose Persian rugs as per your choice, and also as per the climate. You can select thinner carpets if the weather is too hot. You should go for Iranian traditional Persian rugs.
Carpets and rugs can be placed in the bedroom, living area, and stairs, and at other places. Depending on the usage and position you want to put the rug, and then you should choose a carpet. 
The one type of carpet you keep in the living area may not go well in the bedroom and vice versa. So, the carpet for the bedroom should be soft and subtle, but the same carpet may not work for the dining area. The carpet for dining or living space has to be a bit dense and harder, so it can last longer.
While selecting the Persian rugs, you can consider how and where you are going to place them.
The budget is essential because, without funds, you cannot get the carpet you want. Suppose, if your budget is five thousand and the carpet you selected is worth fifteen thousand, then it will be problematic.
We know that interior decoration is important, but that does not mean that you have to dig a hole in your wallet. So, you can plan the budget first and then start planning to purchase a carpet. We prefer not to buy any carpet that you find random. Before purchasing a carpet, there are certain factors that you need to consider. 
Take a look at loop piles.
Loop piles are precisely in which the yarn is formed into loops. There are many variations of the loop piles, such as formal, linear look, and ribbed pattern.
Random loop piles give the carpet a textured and casual look.
Consider your preferred fiber type.
Carpets are available in one hundred percent wool, wool-nylon mixes, and myriad synthetic fibres. Wool gives a cooler feeling in summer, and it is warmer in winter, while it is not necessarily more expensive. 
While talking of synthetic fibers, solution-dyed nylon is the perfect selection. 
Cut piles in the carpet include plush piles, which give a super soft feeling and look like velvet. If you want that squishy, luxurious feeling, you must choose dense, plush-pile carpets that are lovely but keep in mind they show footprints.
Conclusion
You can get to know the essential tips to consider while selecting the best carpets for your home. Our short carpet buying guide will help you to choose the best carpet for your home. Then, you can choose the rug based on your preferences and considering the essential factors.
We provide complete furniture and hardware solutions for your home. You can also place an order online for the furniture from our online eCommerce store.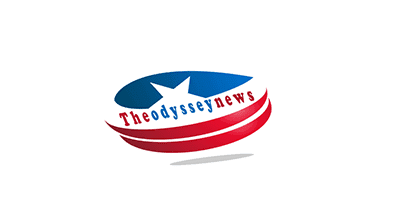 Exceptional Magazine, Exceptional People, Exceptional Parent, and Exceptional Parent Magazine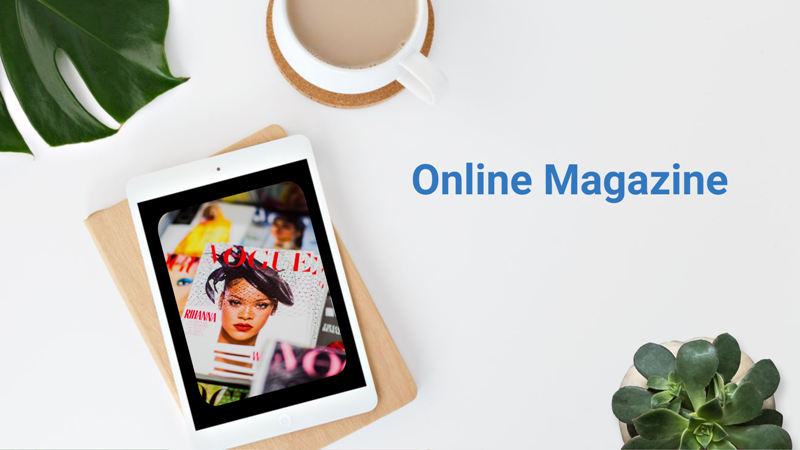 Exceptional Magazine is a magazine for people with a neuro-genetic disease. The magazine covers stories of people with this condition and their families. For instance, one of the recent stories focuses on Kirby, a teenager with a neuro-genetic disorder. His parents are persistent and determined, and they are determined to help him overcome his condition.
Exceptional Magazine
Exceptional Magazine is a bi-monthly online publication that features real-life stories and news about extraordinary people from around the world. It features the triumphs and struggles of these individuals as well as the motivating factors behind their success. Readers can use this magazine to discover their own personal strength and potential, and read about the inspirations that drive them to be successful.
Exceptional is published by Bellevue College in Bellevue, Washington. You can find copies of the magazine in different places on campus. Watchdog newspaper stands have copies, and copies of the magazine can be found at the Institutional Advancement office in A101. The latest issue features love stories such as Data Analytics student Whitney King, who was named a Terry O'Banion Student Technology Champion. Other stories include the BC Wellness Center's outdoor learning programs, the involvement of 91.3 KBCS in the community, and alumni profiles.
EP Magazine features an incredible roster of columnists and contributors, bringing depth to the publication's readership. The editorial staff also offers comprehensive coverage of important court cases and legislative developments. The magazine also offers a library of books and software. This magazine is a great resource for parents who have a child with a disability. And the editorial board has been comprised of several past presidents of the American Academy of Developmental Medicine & Dentistry.
Exceptional People Magazine
Exceptional People Magazine is a publication that celebrates extraordinary people and the reasons for their success. It features interviews with CEOs, political leaders, and sports figures. It also features a section on everyday heroes. With a broad range of topics to choose from, this magazine will inspire readers to pursue their dreams and make the world a better place.
Founder Monica Davis has a commitment to positive impact, and Exceptional People Network is the next step in her mission to make a difference in the world. Monica Davis' goal is to empower entrepreneurs and professionals to understand their gifts and use them to help others and build better communities. Monica has a background in media and has mentored aspiring entrepreneurs.
Exceptional People Magazine uses the latest technologies and APIs to bring these powerful insights to the world. Whether you're an entrepreneur, professional, or a manager, you can find the latest tips and techniques from the Exceptional People network. You won't believe how many inspiring people you'll meet on a daily basis through this publication.
Exceptional Parent Magazine
Exceptional Parent Magazine is an independent publication that features articles and advice for parents. Its goal is to help parents and families make the best decisions possible for their children's future. It has a broad range of topics, and it is written by parents who have first-hand experience raising children with disabilities.
The magazine is sponsored by the American Academy of Developmental Medicine and Dentistry (AADMD) and has a roster of authors and columnists that provide a wealth of information for readers. It covers topics like health care, technology, toys, and financial planning. It also offers a library of books and software to help parents find the best resources for their children.
Yasir Asif has expertise in SEO and digital marketing.