8 Tips To Help You Have The Best Sorority Recruitment, In Person Or Virtually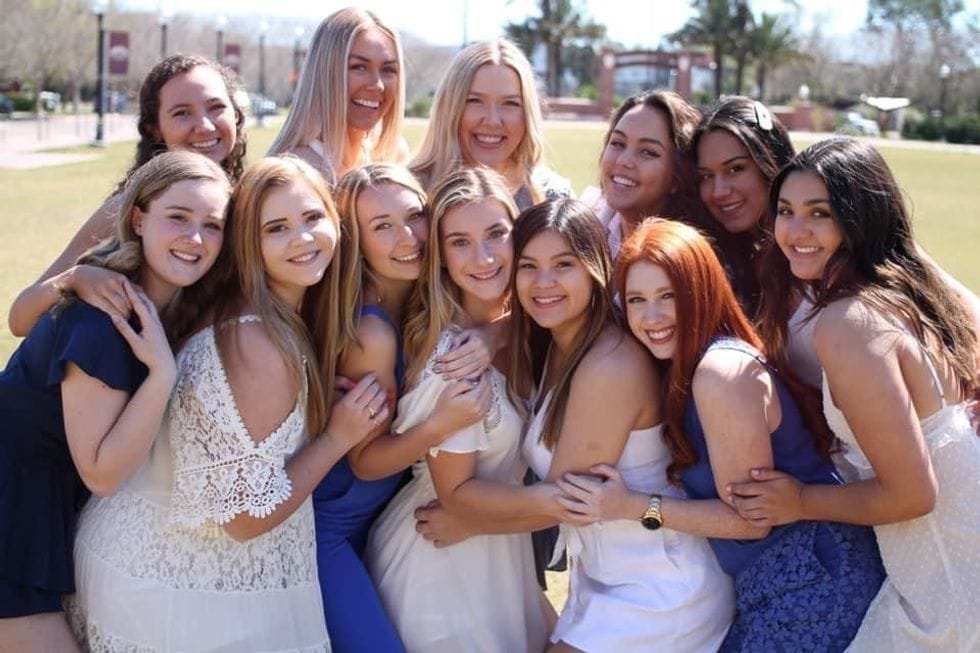 Take my advice, as someone who went through recruitment twice and is now on the other side.
Sorority recruitment season is upon us yet again. A time where women all over the country get primped and glammed up to impress their soon-to-be peers and sisters, in hopes of getting a bid to their favorite chapter. This experience can be so amazing and smooth sailing for some, while others struggle and don't even make it through the entire process. Everyone has a very different recruitment experience, which is why they encourage you to not share your experiences with anyone throughout the week and make your own choices. However, there is a few tips that can help just about anyone feel more comfortable with the process. Here are my eight best tips for anyone that wants to give sorority recruitment a go, whether it's online or in-person:
1. Let your true self shine through
Whether you are a girly girl who loves makeup or you are a sporty spice, make sure you do your best to show who you really are. Each chapter is different and the best way to find your perfect fit is by letting your guard down and seeing where you feel at home.
2. Know what's important to you
How can you truly decide where to spend the next four years if you can't even pinpoint what is important to you? Is it sisterhood? Philanthropy? Certain values? It can be multiple things, but decide what you are looking for in a chapter before you get too far in the week, preferably even before recruitment starts if you can. This way, you can try to spot similarities in the chapter women and see what is important to them. It also may guide you towards some questions to ask!
3. Have meaningful conversations
Your recruitment counselor will talk a lot about values and having meaningful conversations during recruitment. Listen to them. One of the most important aspects of recruitment is your conversations, so make sure they're meaningful. The chapter women want you to join their chapter just as much as you want to join, so don't be nervous. They are trying to get to know the truest, most authentic version of you! Ask important questions based on the round. Talk about you and take advantage of the open-ended questions the chapter women will ask you. Use those as an opportunity to give serious and meaningful answers that show off you, as a person, so that the process can work its magic.
4.  Make them remember you
Now, when I say this, I do not mean to do anything crazy. What I do mean is try to have a conversation that makes you stand out, or even wear a statement piece of jewelry or a really cool outfit that will help the recruiters remember how amazing you were. When recruiters talk to and see hundreds of girls a day, it's super hard to remember what made each PNM special, so it is your job to make sure that they have no reason to mesh you in with the rest. Try asking unique questions and working on actual fun facts about yourself into the conversation.
5. Look around
This may actually be my most important piece of advice to anyone going through recruitment. This is often an overlooked thought, but a really great way to see where you'd fit in and feel at home is to look at everything around you.
Not only should you look at the chapter house itself, to see if you can picture yourself hanging out there and potentially even living there, but as the rounds go on, look at the girls! Look at all the women you're talking to, the ones walking around the house, the exec members that pop in, and even the PNMS that are in the last couple of rounds with you. Can you see yourself being friends with the chapter women you're meeting? How about the PNMs that you keep seeing return with you to the houses you like? These are all things to take into account that could potentially help you make your decision.
6. Utilize your recruitment counselor
Some places call it a pi chi, others a rho gamma, and others just a plain old recruitment counselor. Whatever she is called, the unaffiliated woman who is appointed to you as your designated helper throughout the week was given to you for a reason.
Take advantage of her!!!
She is there to answer your questions, help you think of questions to ask, bounce ideas off of, and even just to be some moral support or someone to hear you out. Don't be afraid to say something bad about her chapter because she is trained to be unbiased and help you no matter what you say about any chapter. Some of the most amazing women I know have been/are rho gammas. I relied so heavily on my rho gam both times I went through recruitment and would not be a sorority woman today without either one of them!
7. Look and feel your best
Panhellenic will put out guidelines for what you should wear during the recruitment and introduce ways for you to care for yourself during the week(s) at your orientation session. These guidelines and helpful tips will be your lifeline through this experience. This experience can take a toll on you, but the best way to make it through is to take care of yourself so that you can show off your very best self.
The best way to show off your best self is when you look and feel your best.
Yes, there will be guidelines for the dress code during each round, but inevitably you should take that into account while picking something that makes you feel confident and look beautiful in your eyes. When picking out your outfits, you should be able to get into them and not stop looking at yourself in the mirror while they're on. Confidence is key. Also, to help you look beautiful, you have to take care of yourself. Make sure you are staying hydrated, eating healthy (with the occasional comfort meal, you're gonna need it), and going to sleep early!
8. Trust the process
As a PNM, you will hear this from the very first minute of orientation to the second you open your bid. As cheesy as this statement is, it is actually true. The process didn't go as planned for me the first time around, but I trusted my instincts to drop it and try again a second time. The second time around, I went in with more of a, whatever happens, happens attitude and let the process do its thing. That's when I found my home.
Recruitment can be a very hard and trying time, but the one big benefit of the experience is that you have a lot of time for self-reflection and you are truly able to find yourself. You cannot truly find your place if you don't know yourself, but if you are able to truly know yourself, finding your home will come easy to you. Every school has so many wonderful options, as far as Panhellenic sorority chapters you can join, and every chapter has something unique and special about it, in addition to a wide variety of girls. While the Panhellenic community nationwide has a long way to go, sororities are finally starting to include all kinds of women and judge based on the content of their character, instead of vein qualities.
Don't be scared of everything you hear or see, because I promise after this trying week when you join your chapter and fall in love with your forever home, you will be so glad you trusted the process.
Good luck, PNMs, and may the odds be ever in your favor!!
Odyssey has been the lead content writer and content marketer. He has vast experience in the field of writing. His SEO strategies help businesses to gain maximum traffic and success.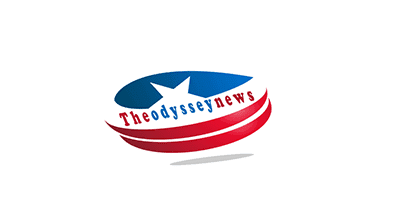 What can a personal injury attorney do for you?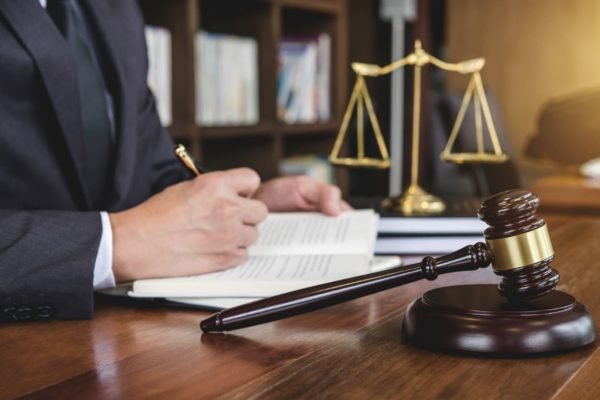 If you have been involved in a car accident, you might be wondering: what can a personal injury attorney do for you, and who should you choose? The answer to this question depends on your specific circumstances, and you should be wary of attorneys who promise results that may not be realistic. During the initial consultation, an attorney will not know much about the other party's side of the story and cannot fully assess the potential damage to your case. For more information regarding a qualified personal injury attorney near you, visit https://dozierlaw.com/attorneys/personal-injury-attorneys-savannah.
You may not need the services of a personal injury attorney if your injuries are minor. The key is to know the legal system and the legal liability for accidents in Georgia. If you are unable to handle the process yourself, hiring an attorney will help you avoid the common mistakes people make. Remember to always seek legal counsel when handling a personal injury claim, as an attorney can help you protect your rights. A personal injury lawyer will also be able to negotiate on your behalf with insurance companies.
Your injury attorney should take care of the day-to-day interactions with insurance companies and other parties involved in the accident. Your attorney will help you negotiate the settlement that is best for you. Insurance companies will not contact you if they know you have an attorney on your side. Your attorney will also help you gather as much information as possible about your accident. Generally, you should gather medical records, police reports, and other important documents so your attorney can effectively handle your claim.
The cost of hiring a personal injury attorney may vary depending on the complexity of your case, the amount of compensation awarded, and the type of case. It may cost you as little as $25 to thousands of dollars or even more. Regardless of the amount of money you hope to recover, hiring a lawyer is the best way to maximize the economic recovery of your case. If you do not have the money for legal fees, you can still get a significant award.
After you've received the proper medical treatment, your attorney can negotiate a settlement with the insurers of the at-fault party. Your attorney will review the case for possible errors and points out any legal issues you may have overlooked. A lawyer who has the necessary expertise to handle such cases can be an invaluable asset. It is highly recommended to hire an injury attorney who has a lot of experience, so you have a better chance of receiving a favorable outcome.
It is important to see a doctor after an accident to get an accurate assessment of the damages. An attorney can also help you preserve your rights by preventing you from making statements that are interpreted as accepting fault. Furthermore, if you don't believe that the at-fault party is at fault, you'll have to prove your innocence by proving that they were negligent. If you cannot get the compensation you deserve, it is essential to consult a personal injury attorney who can help you obtain justice.
I am an experienced financial analyst & writer who is well known for his ability to foretell market trends as well.