7 Ways IoT is Transforming Business Results in the Current Age
IoT is a raging sensation. From to improving customer experience to building new business models, these are top ways this technology is transforming businesses.
There is no denial, almost every aspect of our lives generates data. From our smartphones to smartwatches and smart home devices, they know a lot about us. The insights collected by these devices benefit the product maker as well as the customer. No wonder we are emerging into an IoT world from which most of the population will benefit.
Have you considered using IoT technology for your business? To convince yourself, you must first understand how it's transforming business strategies and operations worldwide. Start by reading these:
1: Improved Business Insight
Connected equipment in healthcare, agriculture, supply chain, manufacturing, other industries are creating data streams and analytics, giving a company more insight into the business operations and how customers are using their products and services. Even mortgage recruiters use software and tools featuring IoT to improve their recruitment process.
Cloud platforms such as AWS, Microsoft Azure, and IBM are having made this possible. When a company understands how its customers use its products, it can offer a more fulling experience that goes beyond meeting customer needs. IoT is reducing friction in the buying experience and helping customers to interact with products and services better.
2: Better Customer Experience
Speaking of improved customer experience, let's understand how the data gathered via IoT technologies enable that.
Let's say you use mobile card readers that connect to mobile phones for processing payments quickly. Apart from using this data, you can also gather more insights on how your customers reacted to promotions by checking the on-floor cameras. Online retailers such as Amazon measure that through their data-driven strategies.
3: Cost Reduction
IoT devices can save on tasks that were performed manually earlier. This includes monitoring equipment (heating and cooling) and other processes. Data can be logged from a central system in real-time, eliminating the need to travel the distance and check equipment status.
Apart from complying with safety measures, IoT-enabled tracking devices can also help with inventory management. This would reduce staff redundancy and save money. It may appear as if IoT is killing jobs but adopting an IoT enabled system will create job opportunities that didn't exist before.
4: Asset Tracking & Waste Reduction
Once business efficiency and productivity are improved, waste, and efficiencies in the supply chain are reduced automatically. This is integral to IoT tracking. Such a solution can be developed to improve the supply chain and develop products that boost customer satisfaction and build new business models down the road.
5: Inventory tracking
For a business that completely depends on warehousing and storage, here again, IoT can do wonders. This technology carries profound controlling functions, which work wonders for inventory management and tracking. This would eliminate the hassle caused by inventory management and modification. Your working staff can engage in other challenging tasks instead of worrying about the inventory.
6: New Business Models
More and more companies have started to recognize IoT's scope and its power to deliver customer and business insights.
IoT can add new value to a product and improve its design to boost its usage in the real world. If companies can integrate IoT into their products, it can benefit their customers and improve their internal processes, which is the place they can reap huge benefits from. Moreover, IoT has enabled organizations to move away from their traditional business models and invent new revenue streams. For instance, you may offer subscription-based services to your customers, drawing on the product's connected nature.
Products that offer your organization valuable data enables you to give them access to valuable data, letting you offer the same product at a reduced cost, opening new markets and replacing your revenue from capital expenditure to operational expenditure. All this is possible via subscriptions.
7: Automated Services
The shipping industry could use some IoT help as well. By deploying IoT sensors on vehicles, it's possible to maximize the visibility of the supply change. At the same time, it's possible to improve transport operations. The sensors have the ability to detect temperature, lights, and other attributes that can stop delays, theft, disruption and more. With real-time alerts, the dock crew would always know about the arrival of the scheduled delivery.
Conclusion
By adopting IoT, so many businesses have witnessed a transformation. Have a meeting with IT experts in your organization to discuss how this technology can be implemented in your current business model. Don't let your competitors win by being the first one to adopt IoT.  This technology is as mainstream as googling for "staffing agency near me." Make the most of it to improve your business operations, customer experience and revenue.
warning ….?…. Date May/08/2021…?complete your profile…..otherwise, odysseynews did not accept your article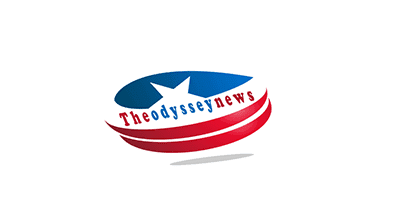 Research on privacy protection and information security of self-driving cars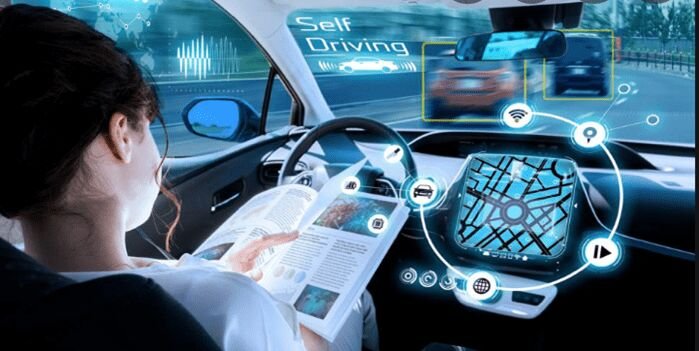 After the popularization of autonomous driving, the role of the driver will enter the dust of history, everyone will be transformed into the role of passenger, every car will drive on the road in an orderly manner, and every car will be kept within a safe distance. The roles of vehicles, traffic, and pedestrians are integrated into a data whole, so as to carry out optimal road planning, and behaviors such as plugging in and leaving the car will no longer exist. Passengers in the vehicle can read, listen to music, chat, watch movies, etc. With online shopping and other entertainment activities, the road traffic environment will be greatly improved.
The seemingly perfect traffic environment will be supported by a lot of data, and the traffic environment under autonomous driving will be the perfect experience of using big data to the extreme. Big data has always been the focus of many industries, and the automotive industry is no exception. With the development of autonomous driving technology, the requirements for data are getting stronger and stronger. The automotive industry will not only be a consumer of data, but also a major producer of data. , each self-driving car can generate nearly 100GB of data per second, which is used to support the three steps of collection, planning, and decision-making for self-driving vehicles.
The development of autonomous vehicles is inseparable from the support of sensors. In order to better collect road information, judge the surrounding environment of autonomous vehicles, and organize and plan the optimal solution according to the collected data, it is necessary to Vehicles are equipped with sensors such as onboard cameras, lidars, and millimeter-wave radars to identify road information. In order to allow autonomous vehicles to accurately follow the established road, they need to be able to accurately determine the location and destination of the vehicle, which requires GPS. and high-precision maps. After the development of the Internet of Vehicles technology, the information of roadside shops and passenger demand information will also be fed back to the cloud or the background by the autonomous driving vehicle, so that the autonomous driving vehicle can make optimal road planning and voice suggestions according to the requirements of the passengers. The smarter and smarter cars will make passengers more and more convenient, which requires more data to support, and after these data are fed back to the cloud or the backend, it is very important for car manufacturers, mobile operators, insurance companies, restaurants, It will be of great value to hotels and countless other providers of services or products that hope to serve passengers in self-driving vehicles.
Compared to today, more than 1 billion users search for 1.2 trillion times through Google every year. Google has built a business worth 400 billion US dollars by virtue of their online habits. The same is true of domestic Baidu, thus creating a powerful business empire. Imagine how much value the behavior data generated by self-driving cars in the process of serving passengers will generate in the future, and how much monetization potential there will be, and how many companies will hope to obtain the most favorable benefits during this data explosion period. data information.
The explosion of autonomous driving data will bring consumers the ultimate service experience. There is no need to consider how to choose the optimal driving route, and the optimal service provider can also be selected when there is a demand for autonomous vehicles. Many needs will be met by autonomous vehicles. be satisfied. However, the explosion of data, the improvement of services, and the improvement of experience cannot avoid one problem, and that is the protection of privacy. In recent years, there have been countless examples of illegal intrusions on social media and the Internet. After the popularization of autonomous driving technology, more data will be used, and at that time, everyone will be "naked" under the data, and everyone will not be able to hide under the data.
The most basic data for using self-driving cars will be positioning. At that time, your address information, your destination information, and your travel information will all be recorded and used by self-driving cars. When you play music, movies, shopping, and do other entertainment activities on the self-driving car, it will also be recorded by the self-driving car and provide you with customized advertising services (related article: How Will the Intelligent Car Machine Develop in the Future?). For a better service experience, in-vehicle voice assistants will be widely used, and your chats on the self-driving car may also be recorded, so as to provide you with the content you need when necessary. Pedestrians walking on the road are continuously captured by sensors on the self-driving car, and the captured images will also be transmitted to the cloud
Hello! My name is Mr. Abbax khan. I am a content writer & full-time professional Web Designer and Developer specially WORDPRESS with vast experience. I started my graduation in 2016 and graduated in 2020. I'm a professional article and blog writer, has written dozens of content on different topics and worked with professionals all over the globe.