7 Important Tips for buying a PC from online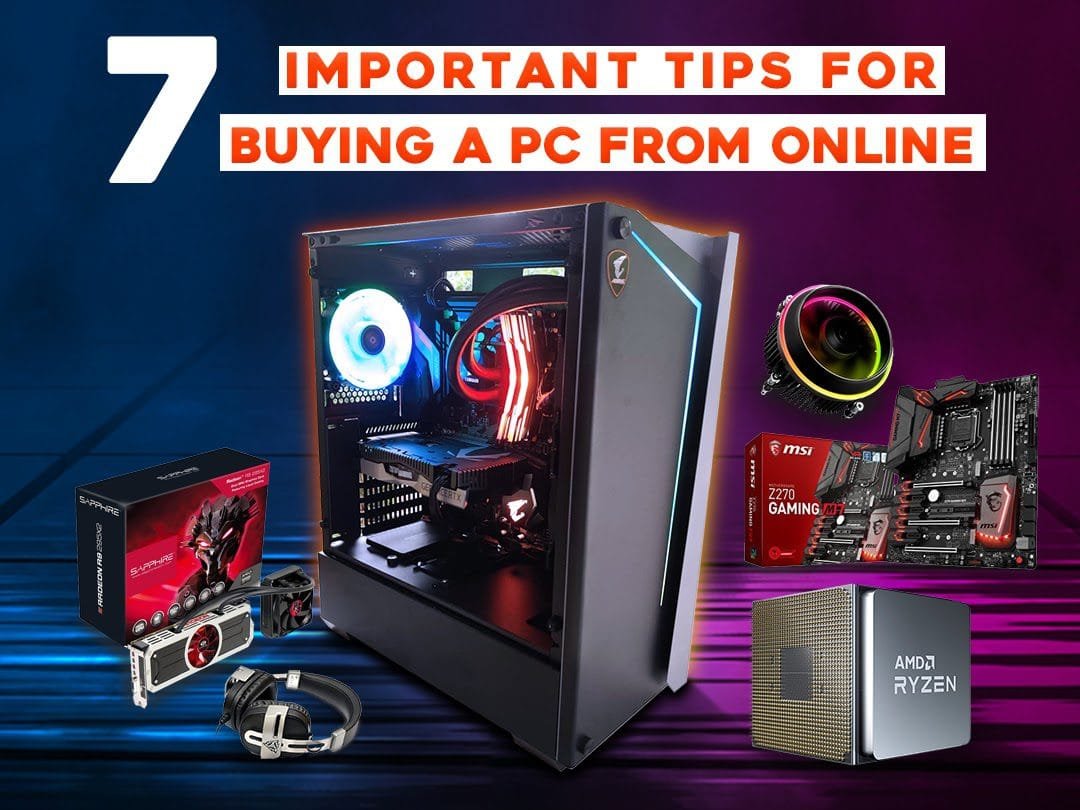 When you buy a new or used computer for your home or office, It's not a very easy thing. There may seem like an endless number of options to choose one, but you want to make the right purchase for your smart home or office, so you do not waste time or money. Every office and every user has different needs for both hardware and software – make sure you get a little bit of knowledge before you start shopping.
Here are seven tips to help you to buy a computer:
No 1. Decide if you buy from an e-commerce site or online store
Whether you buy a computer from an online shop depends upon your comfort level with the purchase of a product you have not seen, especially an expensive product. I feel very comfortable buying a Gaming PC from an online shop. You will find a wealth of information via reviews from your fellow consumers. Online reviews are valuable regardless of your location. Suppose you are purchasing a laptop or desktop computer that differs from the product you currently use (switching to a touchscreen or tablet computer). In that case, I recommend visiting a store in person to try it out. You may still decide to make your purchase online, but you will have the added benefit of trying the product out before you buy it.
No 2. Select the right operating system for your PC
What type of operating system is best: Mac, PC, or Chrome? When you are choosing a desktop or laptop computer for your home or office, I recommend selecting the option you are most accustomed to using. Also, you may wish to choose a perfect computer operating system that matches your smartphone's operating system. There are various benefits to syncing files and information you use daily on your smartphone with your computer – Apple iCloud storage, for example. It is also essential to consider what types of software you need for day-to-day business to ensure that your chosen operating system supports it.
No 3. Decide one from a desktop or laptop computer
Most of the time, Laptop and Desktop computers have the same capabilities to do work, and you will find that most of the desktop computers are smaller than they were in the previous year. No longer will you need a large casing for a desktop pc. If you want to stay put with your working environment and do not wish to bring your computer out in the field with you, you may choose a desktop. The benefit to having a desktop is that it's easier and more affordable to repair and upgrade than a laptop computer. However, if you need to go outside for a job or education purpose, a laptop is your best option.
No 4. Choose a perfect processor from various core systems
You can choose the right one from many different types of processors such as Core i3, Core i5, Core i7, Core i9. But if you don't understand what the processor is and how it works? The processor is the computer's logic unit of a central processing unit (CPU). It's called the brain of a computer and carries out all the computational processes. The processor helps to run programs. The higher Gigahertz (GHz) and the number of cores, the faster the processor is.
No 5. Choose a perfect processor from various core systems
The Random Access Memory (RAM) can also impact your computer speed. Measured with gigabytes (GB), RAM is the most common type of computer temporary memory. It accesses your computer to allow the data it needs without using the (HDD) hard drive. Computer programs and internet browsers allow RAM to help running processes. The higher bus of RAM, the better your computer can manage these programs, but there are limitations to the bus of RAM you can have based on your computer's specifications. It is important to know that you may not need a huge RAM bus. Look at the specifications of the software you use the most requirements. Good review and specifications can help serve as a guide for your personal needs.
No 6. (HDD) Hard disk drive storage
RAM is different from your hard disk drive storage. RAM serves more like your temporary or short-term memory, while your hard drive is your Permanent or long-term memory. How much hard drive storage you need depends on your existing computer use and how much you plan to store. You can now get computers with several terabytes (TB) of storage. A solid-state drive (SSD) tends to be faster than a traditional hard disk drive but has limitations on storage space. If you rely on cloud storage, the number of hard drive spaces you need may not be as important.
No 7. (HDD) Hard disk drive storage
When you used your CD/DVD drive last time? Maybe that was used for a long time ago. You may don't need to use it next time, saving space and reducing wastage data when choosing a laptop. USB cables continue to be standard ports for PCs, but make sure you use the most recent high-density cables to avoid inconsistency and damage to your pc devices. One other consideration if you need a built-in SD card reader or comfortable using a USB attachment. A built-in reader is convenient when transferring data from your pc equipment to your management software. Some other regard is whether you need or want VGA and Ethernet. While HDMI is the new standard, you may find that older systems only have VGA access (although there are VGA to USB adapters). Though most devices have wireless connectivity, an Ethernet connection is more reliable.
Conclusion:
On the way to the perfect PC, you always have to ask yourself whether you buy the hardware and assemble the Computer yourself or alternatively buy a complete system. Anyone who is up to date in terms of hardware will check their compilation for compatibility. However, if you are totally new or you don't have enough technical knowledge then you can build your Computer by using an online PC Konfigurator.
Ody Team is a qualified social media expert at Coding The Line, London. He had graduated from the University of Cambridge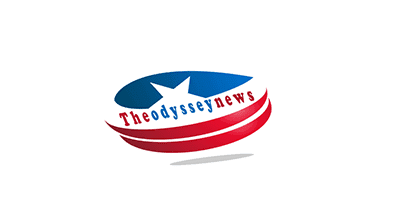 Strategic leadership skills: A vital requisite for every modern business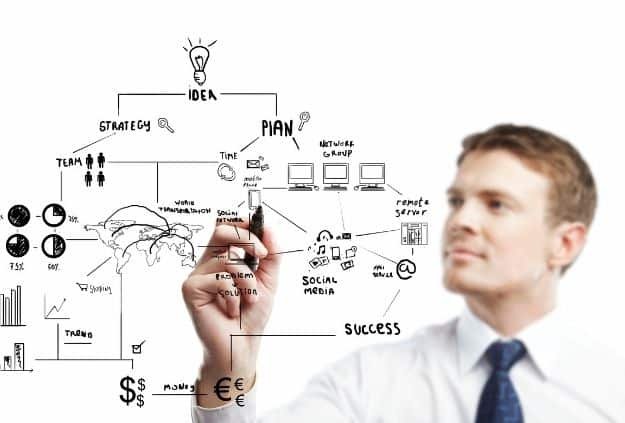 Opportunities arise and so do leadership responsibilities to embrace them. The larger the opportunity — if you possess the leadership qualities to capitalize on it— the more unpredictable the environment. We all want to be more productive, and being the appropriate type of leader is a big step toward that goal. Strategic leaders understand how to both coach and empower staff to make smart business decisions and to imply strategic leadership at the workplace. These leaders are also adaptable but firm when the circumstance demands it, tenacious in the face of distress, inventive in problem-solving, and prepared to question their preconceptions.
Increased employee engagement and workplace satisfaction are all decrees of strategic leadership and management.
What is the significance of strategic leadership? What qualities do strategic mentors possess? Let's take a quick look at them.
Challenging current issues
The status quo is regularly challenged by strategic leaders. Is there a better way to finish a specific task? What could be done to improve team trust and cohesion? They are non-partisans and embrace opposing perspectives, even if they are the ones being questioned.
If you are a present or a potential strategic leader, you must try focusing on the origins of an issue rather than the symptoms or effects if you want to improve your ability to challenge preconceived assumptions. Create a list of the company's existing assumptions and critically consider them. Maybe your clients aren't staying with you because you're the greatest deal. Focus group discussions where no one has a stake in the outcome will help you expose any difficulties because individuals can be truly objective in these settings.
Anticipating trials
Strategic leaders need to be proactive and not completely reactive. They must anticipate and prepare for obstacles. On the outskirts of the business, they must look for possibilities or risks.
Understanding your customers and working on their reviews is essential for this. Conduct market research to learn more about your competition, or look for a particularly successful competitor to study your differences with. Examine any recent clients you have lost and try to figure out why they left.
Understanding ambiguous data
As a professional in strategic leadership and management, you must be able to comprehend complex material. This necessitates sorting through divergent opinions, detecting patterns, seeking new solutions, and remaining unfazed by ambiguity. You need to work on the big picture as well as pay attention to small details to improve this skill. Look for evidence that contradicts your beliefs.
When dealing with confusing or contradictory material, attempt to come up with at least three possible explanations for each jigsaw piece. Talk to folks that disagree with you to get a different perspective. Interpreting ambiguous facts, like learning to question established beliefs, necessitates maintaining an open mind. Take a walk, shift your focus to some fun activities or do anything else unrelated to the problem at hand if necessary. This is the best way to stay creative and objective, rather than getting stressed while solving problems.
Being conclusive
As a strategic leader, you will frequently be asked to make difficult decisions with limited time and information. Critical leaders must be capable of following a method that balances speed and precision while giving them confidence in their conclusions.
You need to ask yourself some vital questions if there are any shades of grey in decisions that were previously described as having a yes/no answer to become a better decision-maker. Break down decisions into their constituent elements and try to grasp them from scratch. Make it clear where you stand in the process of decision-making. Are you still accepting suggestions or are you attempting to finish up?
To sum up…
Being a genuine strategic leader entails consistently employing the talents listed above, and identifying and correcting flaws as they develop. When you exercise these abilities regularly, you will build a more cohesive, trusting, and confident team, which will lead to higher productivity and business success.
I am an open-minded free-spirited people person who is passionate about personal development and living life without limt.