7 Important Tips for buying a PC from online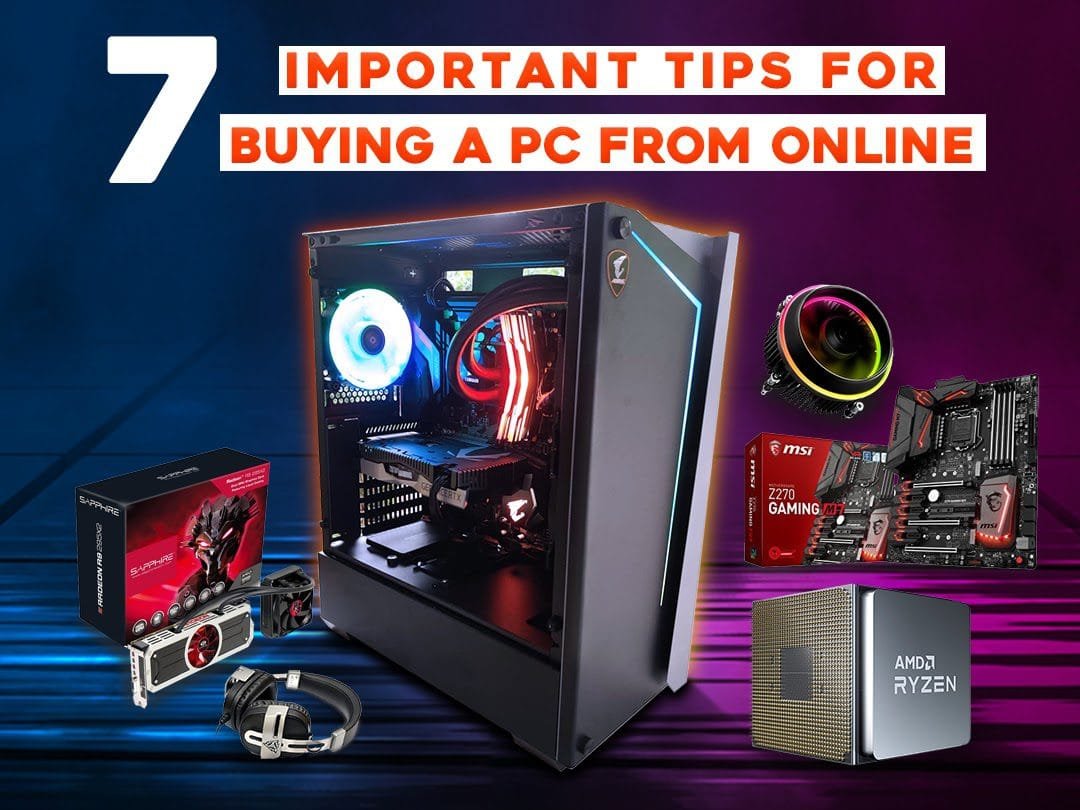 When you buy a new or used computer for your home or office, It's not a very easy thing. There may seem like an endless number of options to choose one, but you want to make the right purchase for your smart home or office, so you do not waste time or money. Every office and every user has different needs for both hardware and software – make sure you get a little bit of knowledge before you start shopping.
Here are seven tips to help you to buy a computer:
No 1. Decide if you buy from an e-commerce site or online store
Whether you buy a computer from an online shop depends upon your comfort level with the purchase of a product you have not seen, especially an expensive product. I feel very comfortable buying a Gaming PC from an online shop. You will find a wealth of information via reviews from your fellow consumers. Online reviews are valuable regardless of your location. Suppose you are purchasing a laptop or desktop computer that differs from the product you currently use (switching to a touchscreen or tablet computer). In that case, I recommend visiting a store in person to try it out. You may still decide to make your purchase online, but you will have the added benefit of trying the product out before you buy it.
No 2. Select the right operating system for your PC
What type of operating system is best: Mac, PC, or Chrome? When you are choosing a desktop or laptop computer for your home or office, I recommend selecting the option you are most accustomed to using. Also, you may wish to choose a perfect computer operating system that matches your smartphone's operating system. There are various benefits to syncing files and information you use daily on your smartphone with your computer – Apple iCloud storage, for example. It is also essential to consider what types of software you need for day-to-day business to ensure that your chosen operating system supports it.
No 3. Decide one from a desktop or laptop computer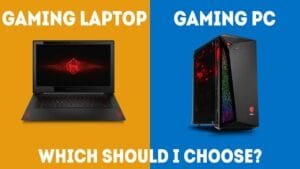 Most of the time, Laptop and Desktop computers have the same capabilities to do work, and you will find that most of the desktop computers are smaller than they were in the previous year. No longer will you need a large casing for a desktop pc. If you want to stay put with your working environment and do not wish to bring your computer out in the field with you, you may choose a desktop. The benefit to having a desktop is that it's easier and more affordable to repair and upgrade than a laptop computer. However, if you need to go outside for a job or education purpose, a laptop is your best option.
No 4. Choose a perfect processor from various core systems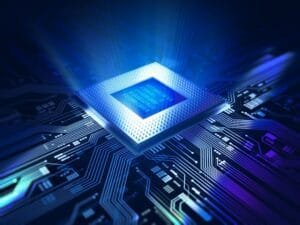 You can choose the right one from many different types of processors such as Core i3, Core i5, Core i7, Core i9. But if you don't understand what the processor is and how it works? The processor is the computer's logic unit of a central processing unit (CPU). It's called the brain of a computer and carries out all the computational processes. The processor helps to run programs. The higher Gigahertz (GHz) and the number of cores, the faster the processor is.
No 5. Choose a perfect processor from various core systems
The Random Access Memory (RAM) can also impact your computer speed. Measured with gigabytes (GB), RAM is the most common type of computer temporary memory. It accesses your computer to allow the data it needs without using the (HDD) hard drive. Computer programs and internet browsers allow RAM to help running processes. The higher bus of RAM, the better your computer can manage these programs, but there are limitations to the bus of RAM you can have based on your computer's specifications. It is important to know that you may not need a huge RAM bus. Look at the specifications of the software you use the most requirements. Good review and specifications can help serve as a guide for your personal needs.
No 6. (HDD) Hard disk drive storage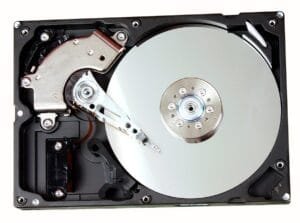 RAM is different from your hard disk drive storage. RAM serves more like your temporary or short-term memory, while your hard drive is your Permanent or long-term memory. How much hard drive storage you need depends on your existing computer use and how much you plan to store. You can now get computers with several terabytes (TB) of storage. A solid-state drive (SSD) tends to be faster than a traditional hard disk drive but has limitations on storage space. If you rely on cloud storage, the number of hard drive spaces you need may not be as important.
No 7. (HDD) Hard disk drive storage
When you used your CD/DVD drive last time? Maybe that was used for a long time ago. You may don't need to use it next time, saving space and reducing wastage data when choosing a laptop. USB cables continue to be standard ports for PCs, but make sure you use the most recent high-density cables to avoid inconsistency and damage to your pc devices. One other consideration if you need a built-in SD card reader or comfortable using a USB attachment. A built-in reader is convenient when transferring data from your pc equipment to your management software. Some other regard is whether you need or want VGA and Ethernet. While HDMI is the new standard, you may find that older systems only have VGA access (although there are VGA to USB adapters). Though most devices have wireless connectivity, an Ethernet connection is more reliable.
Conclusion:
On the way to the perfect PC, you always have to ask yourself whether you buy the hardware and assemble the Computer yourself or alternatively buy a complete system. Anyone who is up to date in terms of hardware will check their compilation for compatibility. However, if you are totally new or you don't have enough technical knowledge then you can build your Computer by using an online PC Konfigurator.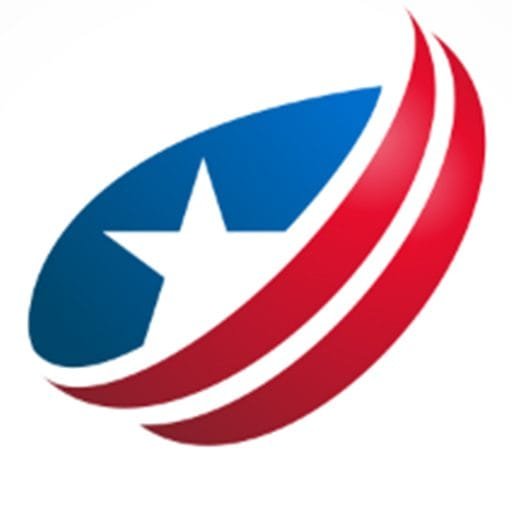 Ody Team is a qualified social media expert at Coding The Line, London. He had graduated from the University of Cambridge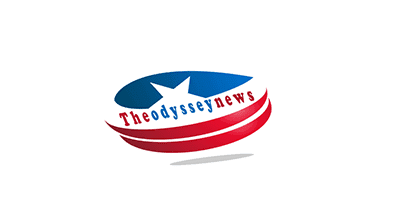 UK to pay half of business winter energy bills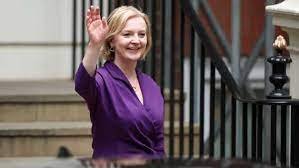 London: Britain on Wednesday launched a six-month plan starting in October to pay about half of energy bills for businesses, as Prime Minister Liz Truss seeks to stop companies going under as a result of rocketing prices.
The news precedes a mini-budget Friday when finance minister Kwasi Kwarteng is expected to unveil tax cuts to help a nation struggling with decades-high inflation.
Wholesale electricity and gas prices for businesses — except the energy sector — as well as charities, hospitals and schools will be capped at half the expected cost on the open market, the government said in a statement.
The announcement comes after Truss launched plans for a two-year household energy price freeze which also starts next month.
"We have stepped in to stop businesses collapsing, protect jobs and limit inflation," Kwarteng said Wednesday.
The chancellor of the exchequer will Friday set out the overall cost of both energy freeze schemes.
His budget will seek to boost economic growth amid forecasts that Britain will this year sink into recession on sky-high energy bills fuelled by the invasion of Ukraine by major oil and gas producer Russia.
The Confederation of British Industry (CBI) welcomed Wednesday´s announcement.
"The package will ease worries about otherwise viable businesses shutting-up shop," said Matthew Fell, chief policy director at the lobby group.
The CBI meanwhile urged a long-term energy solution to increase Britain´s supplies while ramping up efficiency measures to lower demand.
Truss took office on September 6, two days before the death of Queen Elizabeth II, after winning an election of Conservative party members on a tax-cutting platform.
She is committed to scrapping planned tax hikes on both company profits and salaries that predecessor Boris Johnson signed off upon.
Media reports suggest that the government will also scrap an EU limit on bankers´ bonuses following Brexit.
On the London stock market, homebuilders saw their shares rebound on speculation that Truss could cut tax levied on purchases of residential properties.
The tax-cutting plans like those proposed by Truss have come in for criticism from US President Joe Biden, who spoke out against the policy of "trickle-down economics" favoured by the Democrat´s Republican opponents.
The approach hinges on hopes that policies which immediately boost the wealthy will trickle down the economy to reach the less well-off.
"I am sick and tired of trickle-down economics. It has never worked," Biden had tweeted on Tuesday.
Speaking ahead of Biden´s tweet, Truss addressed this point.
"I don´t accept this argument that cutting taxes is somehow unfair," she told Sky News earlier this week.
"What we know is people on higher incomes generally pay more tax.
"So when you reduce taxes, there is often a disproportionate benefit because those people are paying more taxes in the first place," she added.
The two leaders meet Wednesday at the UN in New York.
A day later, the Bank of England is expected to once more ramp up its main interest rate in a bid to dampen sky-high inflation.
Economists warn that the UK´s cost-of-living measures will ravage public finances already reeling from pandemic expenditure.
Analysts from British bank Barclays estimate the cost of the government´s total spending could hit £235 billion ($267 billion).
While official data Wednesday showed British public borrowing improved in August, it is expected to surge as the government funds the planned tax cuts.
Public sector net borrowing, the state´s preferred measure of the deficit, hit £11.8 billion last month, the Office for National Statistics said.
That was down from £14.4 billion a year earlier but was far more than its pre-pandemic 2019 level of £5.3 billion.
I am an experienced financial analyst & writer who is well known for his ability to foretell market trends as well.