7 Experience Changing Trends In Web Development Services
Website development has changed dramatically throughout the years and continues to do so. As a website owner new trends need to be followed to succeed. Failure to stay up with current trends can have significant ramifications for your website's performance and user experience. You risk falling behind your competitors and losing visitors to websites that provide superior experiences. The best method to stay competitive in your business sector is to develop and update your website with current trends. Let's look at what to expect in terms of Web Development Services in 2022.
Progressive Web Applications (PWA)
A progressive web application (PWA) is software created using standard web technologies such as HTML and JavaScript. PWA is visible on any device that has a normal browser. Because of its ability to provide a high-quality user experience, the technology has grown popular.
PWAs are popular for various reasons, including their ability to replace native mobile apps. Even when users are offline or on an unreliable network, PWAs provide a faster experience. Many companies offering web development Toronto and worldwide have begun to offer PWA solutions to their clients. Other characteristics of PWA include push alerts, offline access to cached material, and an excellent user experience.
Application With A Single Aage (SPA)
The evolution of technology in web development necessitates the abolition of old-fashioned methods. The 5G and high-speed internet standards can assist in eliminating server-downloaded pages from any page click. Because of the web application-like experience provided by JavaScript, SPAs have grown in popularity. Google services such as Gmail, Google Drive, Google Maps, and social media platforms such as Facebook are all examples.
Most developers choose SPA because it is quick to load and has a higher possibility of retaining the user's attention than any other technology. SPAs are more informational and keep people interested than traditional websites. Single-page sites are better equipped and can function without the requirement of API-enabled server-side programming.
Voice Search Optimization
Voice search optimization is the practice of optimizing web pages to appear in voice searches. Voice-recognition devices are rapidly gaining popularity, especially voice assistants and the Internet of Things. Technology has progressed to the point where these gadgets will be able to detect different people's voices and give a tailored AI-based experience within the following year. Voice-activated self-standing gadgets and voice optimization for apps and web pages are recent web advancements.
Voice recognition saves us time and allows us to multitask as more AI-enabled products become available.
Development For Mobile Devices
Mobile devices account for more than half of web traffic and nearly three-quarters of eCommerce sales come from mobile devices. Based on these figures, it is evident to have a mobile friendly development approach.
This is a strategy that many developers have used for years. However, what it means to be "mobile-friendly" changes. In 2022, it will entail, among other things, exploiting geolocation data to provide highly tailored experiences to consumers, allowing one-click ordering on eCommerce apps, and implementing biometric identification such as fingerprint scanning or voice recognition.
AI-Powered Chatbots
A chatbot driven by AI is a more intelligent variant of a standard chatbot. Natural language processing (NLP) and machine learning (ML) are used in the technology to grasp user intent better and give a human-like experience. Advanced features such as 24×7 problem-solving skills and behavior analytics capabilities are available in AI-based bots. Experts believe that self-learning bots are the way of the future and that firms may save money by replacing their support staff with them. A chatbot powered by AI is integrated into regular/professional websites and Progressive Web Apps (PWAs).
Chatbots powered by artificial intelligence are a growing trend seen as a long-term investment. They can provide answers to frequently asked questions, connect users with the appropriate human assistant, and even take orders. Chatbots are often quick to respond in an emergency and to settle issues.
Data Security
As the name implies, data security is the process of safeguarding your digital data from undesired data breaches or cyber attacks. Cyberattacks can be devastating to your company's reputation and finances. Data security is expected to be one of the most popular web development technologies in 2022. Data security has become a top priority for any web app you intend to create.
We may expect AI to become significantly more helpful in data security in the future years. AI-powered biometric logins that scan fingerprints and retinas are the most current advancement, and AI-powered software also makes it easier to spot the dangers.
Virtual Reality
Virtual reality (VR) is a three-dimensional image or environment created using an electronic device and simulated. In 2022, virtual reality acceptance will be high, and we can expect to see more of this technology used in web development.
Aside from the businesses described above, another use of VR is for virtual meetings to improve remote work. Finally, it's all about giving users the best experience possible, and VR has thus emerged as one of the most significant web development trends.
What Does Web Development Services Have In Store For The Future?
In 2022, significant developments in web development will influence web experiences. As a result, staying on top of current trends is critical if you want to provide the best experience for your users, increase your website's ranking, and reach new heights with Etrosoft Web Development Company. Embracing them can give you a competitive advantage and help you expand your business.
I am Blogger as well as Digital Media Manager and SEO Specialist last 10 years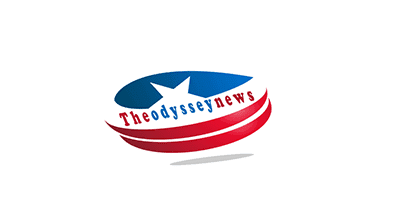 Difference Between Objective and Subjective
The human being from his conception is absorbing characteristics of his environment, which little by little incorporates his personality and creates his particular way of seeing the world. Now, being man a construct of the society in which he develops, he acts according to his beliefs, culture and values ​​of his locality, but also his reasoning leads him to discern between his feelings and reality. It is there where the objective and the subjective fit in, to differentiate between what it is and the perception one has about it.
What is Target?
The word objective has several meanings, and it is that an objective can be related to a purpose or a goal to be achieved, after drawing up an action plan that contains activities that guide the steps to follow towards achieving the initial purpose.
It is very common to find the objectives in the academic field, in research projects, in business strategies and even in the military field, where an end is marked from the beginning, and the forms, procedures and resources are designed to obtain the results. expected. objectief subjectief It should be noted that success or failure will depend on the ability to anticipate, plan and react to eventualities that may arise along the way, which will allow you to adapt without losing the objective.
On the other hand, we also refer to objective when a person makes a judgment or acts without being influenced by personal feelings, values ​​or beliefs, but maintains a neutral, impartial and fair position. This is also known as objectivity.
For science, one of the fundamental principles is to be objective, since this gives the studies carried out a universal validity, being a faithful representation of reality, without being altered by the subject's own perception. For this reason, for knowledge to be considered objective, it must be devoid of moral, religious, and cultural values.
Objectivity is not only achieved in the field of research, since it is necessary in areas such as medicine, judicial entities, journalism, sports arbitration, to name a few. And it is that to exercise any of the previous branches with ethics and responsibility, the ideology or the feeling of the person cannot be involved, since this distorts the events according to their particular way of seeing them.
What is Subjective?
The subjective term refers to the way in which an individual perceives things from their own conception of the world, considering feelings, emotions, beliefs, ideology and culture. Therefore, the judgments issued from the subjectivity of a person reflect their own reality, but not reality itself.
Subjectivity is related to the way of thinking of those who give their opinion, so their way of conceiving a fact can be very different from the way in which the same fact is appreciated by another person. An example of this may be the concept of beauty, which varies according to each person, because what is considered beautiful by some, others may describe as intolerable.
It is for this reason that subjectivity does not have a universal character, since the conclusions obtained are relative. In the same way, the subjective is not verifiable or auditable, since it obeys the very particular motivations of each person. Sociology points out that subjectivity is conditioned in society by historical, political and cultural circumstances, which define the interaction between subjects based on the principles and values ​​of that community.
Therefore, subjectivity is part of each individual being a characteristic of the human being, and it is that thanks to their ability to reason, each lived experience is interpreted consciously or unconsciously and leads them to have a conception about the world from their private construction. This construct cannot be generalized, since it obeys exclusively to an individual, but that does not detract from the value that this reality has for him.
In the labor field, it is possible to find areas in which subjectivity predominates as fundamental characteristics in the people who exercise it, such as education, psychology, music, artistic works such as painting, drawing, writing literary texts. (Poetry, stories, novels,), among others. And it is that that subjective human contribution is required to be able to fully develop these activities.
Difference Between Objective and Subjective
The objective refers to reality as it is, while the subjective expresses the way in which the individual perceives reality.
Subjectivity is related to feelings, beliefs, values ​​and experiences. On the other hand, objectivity has to do with impartiality and neutrality.
Being objective, the arguments have universal validity. Unlike the subjective, whose opinion cannot be generalized.
Science considers as one of its fundamental principles to be objective, contrary to the subjective, which detracts from it.
Areas such as research, medicine, justice and journalism are characterized by their objectivity. On the other hand, the field of sociology, arts and education have a subjective character for their realization.
Subjectivity is part of the human condition, so it can be complex to exclude one's own perception of the facts in an objective judgement.
Difference Between Objective and Subjective
There are a number of philosophical questions, related to the questions of objectivity and subjectivity of a statement, judgment, information, point of view or anything else. A statement is said to be objective when it is based on facts, and is easily proven and impossible to deny.
Although in the absence of facts about a matter, then the statement becomes subjective, as the speaker presents his or her opinion, which is always biased. Subjective perspective is based on personal feelings, likes, interests, dislikes, and the like. Therefore, the real difference between objective and subjective information lies in fact and opinion.
Goal Definition
Objective refers to an unbiased and balanced statement that represents facts about something. The statement is not colored by the speaker's past experiences, prejudices, perceptions, desires, or knowledge. Therefore, they are independent and external to the mind of the specific person.
Because the information is entirely factual, it can be observed, quantified, and demonstrated. It can be counted, described and imitated. It presents the complete truth and is free from individual influences, making it useful for rational decision-making.
Definition of subjective
Subjective means those ideas or statements that are dominated by the speaker's personal feelings, opinion, and preferences. It is an interpretation of truth or reality, from the speaker's angle, that informs and affects people's judgment and is always biased. It can be a belief, opinion, rumor, assumption, suspicion, which is influenced by the speaker's point of view.
A subjective point of view is characterized by the specific person's past experiences, knowledge, perceptions, understanding, and desires. These statements are based solely on the ideas or opinions of the person making them, as there is no universal truth.
Key objective and subjective differences.
The fundamental differences between objective and subjective are discussed in the following points:
A neutral statement, which is completely true and factual, unbiased and balanced, is objective. Subjective means something that does not show a clear picture or is simply one person's perspective or expression of opinion.
An objective statement is based on facts and observations. On the other hand, a subjective statement is based on assumptions, beliefs, opinions, and influences of personal emotions and feelings.
Objective information is demonstrable, measurable and observable. In contrast, subjective information is relative to the subject, that is, the person who performs it.
The goal statement can be checked and verified. Unlike subjective statements or a series of balanced opinions, they cannot be verified or verified.
When information is objective, it remains the same, regardless of the person reporting it. Conversely, a subjective statement differs from one individual to another.
An objective statement is appropriate for decision making, which is not the case with a subjective statement.
You can find the objective statement in hard science, textbooks, and encyclopedias, but a subjective statement is used in blogs, biographies, and social media comments.
conclusion
At the end of the discussion, objective information is that which produces the complete truth, that is, presents a story from all angles in a systematic way. It is a fact, which is demonstrably true. Rather, subjective information is colored by the character of the person providing it. It is a great interpretation or analysis of the facts based on personal beliefs, opinions, perspectives, feelings, etc.
I'm a professional Web and graphic designer with 5 years of experience in developing web design skills.