7 Essential things to consider before buying coffee tables
Do you want to buy new and branded coffee tables? Also, are you looking for tips or things to consider before purchasing coffee tables? If so, then we will provide you with helpful information and resources in the form of a blog related to coffee tables and furniture. This blog will discuss the essential things you must know before buying coffee tables for your home and living room. We all know that coffee tables are here for a long time, for instance, since the victorian queen era. Coffee tables have been used as a centerpiece in our homes, which is a place for important discussions and even a night of entertaining guests.
Coffee tables are made from various materials like steel, wood, plastic, glass, and several other points. Coffee table furniture is a crucial part of any kind of residence layout design as they are both functional and provide an appealing look to your living room. We know that they are generally positioned in the center of the living room over a carpet or simply on the ground. The coffee table is genuinely meant to complement your carpets, couches, paintings, and wall surface decor by completely linking them to each part of the living room.
Picking out the right and appropriate pieces of coffee table furniture that resonates with your ambiance's ethnicity needs a lot of care. Coffee tables are one of the fancy furniture items to take care of. How prettier they look into your home, and it is harder to find the perfect one for you. When you want to select the best and appropriate coffee table, make sure you go through the following things.
Things to consider while selecting the best coffee table furniture
1. You must check the style of a coffee table.
When you purchase a coffee table, you must check its style, as it makes a huge difference. You need to be sure that the setting in which you place your table matches your table's style. Of course, you don't want to put a very funky and nice-looking table in a subdue and achromatic setting. 
The style of the coffee table needs to match the area it is in. With a variety of multiple modern coffee tables, the options of picking the right style are endless. You make sure to keep your table modern and classic to be put in any room you want to place in your house. 
2. You can test the function of this fancy furniture.
You must understand the functionality of your coffee table. One question must arise in your mind that, are you going to use it to place things or is it just for show? In that way, you can make the right decision on the kind of coffee table you want to buy. 
You can use it for a casual space where people usually want to fit and relax with their feet on top. Or you can place it in a formal setting where it might carry some interesting and favourite books or maybe your wedding albums. If you want to use it, make sure that it is clear before buying one for your home and living room.
3. You must check the budget for a coffee table.
Budget is a significant part of your decision on purchasing the coffee table. Honestly speaking, we do not think you should spend a lot of money buying an expensive coffee table. The main reason behind it is, you tend to get bored with your surroundings quickly. Spending money on an expensive piece makes it harder to replace it. When you buy a cost-friendly coffee table, you may replace it sooner to bring change to your setting. Due to more passage of time, some coffee tables might be expensive. 
4. You can note the right height of the coffee table.
The appropriate height for your coffee table can make or break your room's whole design, style, and look. There is nothing awkward than a coffee table that does not have the correct height according to your space. 
 If you have low seating spaces, you can make sure that your coffee table does not possess much height. It must be in tandem with your seating spaces to look perfect. Hence, to make it more comfortable, the height of your coffee table should always be equal to the height of the cushions on your sofas.
5. You must know the material used in making coffee tables.
The material of your coffee table is another important thing you must take into consideration. When you physically go out to purchase a coffee table, you realise the amounts of options and varieties available in the market to choose from. Wood is one of the most primary materials that come to your mind, but there are other options for you to choose from or select from it. 
You must pick a material that goes with your setting. With the present-day style, you can select options like leather and acrylic to add luxury in style to your place. Whatever your selection is of the coffee table, the material should suit your home and living room surroundings it was placed.
6. You can pick or select the colour of a coffee table.
If you are looking to buy a lacquered coffee table, consider your coffee table's colour. You know these kinds of coffee tables come in various colours that can provide your place with a much-needed pop of colour. If you want chic and hippy as the theme you are going for in your place, make sure that you select a fantastic colour. You must try something different and go for bolder hues like tinges of tangerines and bright yellows to create a stylish outlook. You can experiment with the placing and try to incorporate an unusual shade for your coffee table to make your place look different and new.
7. You must know the shape of your coffee table.
These days coffee tables are available in many shapes. Those days were gone when only specific shapes options like round or square cut. With an increase in creativity, people are exploring and venturing into different shapes of coffee tables to add their collections. 
The shape of your table depends upon more on the seating area. If you have less seating area, then you need a shape that requires a lesser place to be put in. You can check options like oval and oblong shapes to make good coffee tables for wider spaces with more room. You can make sure the selected shape must complement the setting also.
We provide complete furniture and hardware solutions for your home. You can also place an order online for the furniture from our online eCommerce store.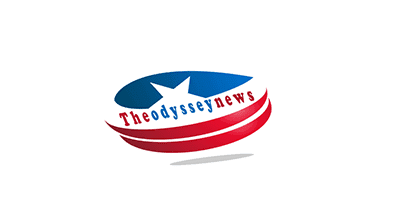 The Artist – Jim Dine, all you need to know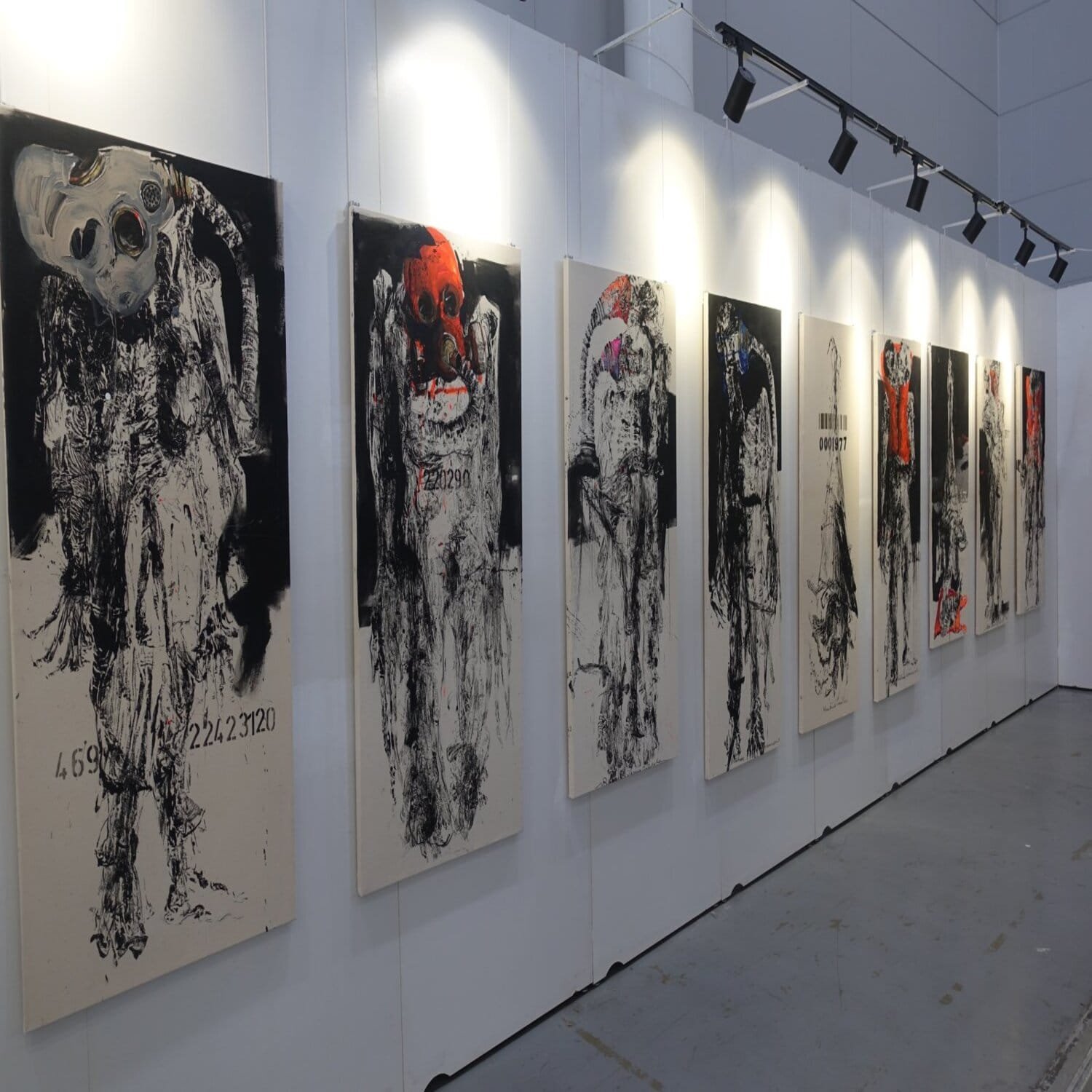 Jim Dine is one of the most popular American artists to live on this planet. He has worked in a wide range of mediums throughout the course of his career, including painting, performance, drawing, poetry, printing, book design, sculpture, photography, and more. His pictures of tools, large-scale nudes, self-portraits, and studies from nature and after antiquity are among the most beautiful and accomplished drawings of our time. His work has been included in several solo and group exhibitions and is held in the permanent collections of institutions all around the world.
Early days of Jim Dine
Dine emerged to prominence in the early 1960s, when his name became synonymous with pop art both domestically and internationally. His connection with pop's cool demeanor, on the other hand, was a shaky one. He consistently favored the emotive and handcrafted above the emotionless and mechanical images with which he had a personal connection. In 1966, the artist remarked, "Pop is preoccupied with exteriors." "I'm worried about the insides."
Jim Dine was born in Cincinnati, Ohio, in 1935. His mother died when he was twelve, and he moved to live with his maternal grandparents shortly after. Dine spent his childhood working in his grandfather's hardware business, where he learned to appreciate the beauty of hand tools. It's hardly unexpected, however, that they would subsequently become a motif for him. "They seemed right…like relatives…as if their last name was Dine," Dine says of his choice of tools as a subject.
In 1958, he moved to New York after graduation. He then teamed up with Allan Kaprow and Claes Oldenburg to produce a theatrical performance as an art intervention. The three of them pioneered "Happenings" in cooperation with musician John Cage. It was a frantic performance art that contrasted sharply with the sombre tone of the popular New York expressionists. The Smiling Worker was their debut production, which took place in 1959.
Dine graduated from Ohio University with a B.F.A. in 1957 and participated in the university's graduate programme the following year. However, in 1958, he relocated to New York, where he got acquainted with artists whose engagement in Happenings and art settings had a significant impact. In 1960, he received his first public recognition when he showed The House at the Judson and Reuben Galleries in lower Manhattan, together with Claes Oldenburg's The Street and four short Happenings.
Making his way into arts
In the early 1960s, Dine's popularity surged. In the early part of that decade, he mostly worked on paintings and mixed-media assemblages, although he never ceased sketching. Dine almost entirely resorted to sketching as he updated his creative objectives throughout the 1970s. Beginning with alterations suggested in tool drawings and collages in the early 1970s, the medium had a critical part in the metamorphosis, culminating in the drastic move to life drawing in 1974. Dine's repertoire of expression still includes sketching thirty years later.
Dine presents compelling stand-ins for himself and enigmatic metaphors for his art through a limited selection of subjects that continue to be reinvented in various guises—tools, hearts, trees, birds, among others—through a limited selection of subjects that continue to be reinvented in various guises. Since the last major exhibition of Dine's drawings, which took place over fifteen years ago, the medium has been an integral part of his creative process, embodying the essence of his artistic success in many ways.
Jim Dine's contributions to modern art
Jim Dine's contribution to modern art is his most well-known accomplishment. He is a poet and a pop artist from the United States. His contributions to the creation of Conceptual Art "Happenings" and Pop Art are two of his most important works. Dine is frequently assumed to be associated with the Neo-Dada movement.
Dine eventually gave up his musical career to devote his time and efforts to painting. He began to sketch, adding Pop sensibility from pictures and commercial products into his work. However, his position on the movement's allegiance remained unaltered. In 1962, he produced a large amount of artwork, which helped to elevate his status as an artist. His work was compared to that of Andy Warhol, Roy Lichtenstein, Robert Dowd, Phillip Heffernan, and others of his generation. Walter Hopps produced the important art show New Painting of Common Objects at the Norton Simon Museum, which included his work among these artists. That art exhibition was deemed historic since it was the first Pop Art exhibition in the United States.
During a period of socio-political turmoil in the country, those pop musicians pioneered an artistic movement that startled everyone. In reality, the modern art scene was radically transformed by the art movement. Dine began experimenting with the attaching of objects on canvass in the 1960s. Those items are recognized to be autobiographical in nature. On the canvass of His Job #1, genuine things such as paint brushes, cans, a piece of wood, and a screwdriver are shown. It is one of the most well-known examples of Pop Art.
Dine was unimpressed with his work, despite the fact that it garnered him financial success and critical praise. According to the occurrence, Robert Fraser's gallery in London showed his art, which was confiscated by the authorities in a search due to its obscenity, and Fraser was fined. Dine relocated to London after the event, and Fraser continued to promote his works.
In the 1970s, when he returned to America, he created a series of drawings. Later, his art was shown at The Pace Gallery. The Virginia Museum of Fine Arts also purchased six of the artworks. He was also a jury member for the VMFA's "The Next Juried Show." While on the road for an exhibition, Sarah. R. Lafferty created Jim Dine: Drawings 1973– 1987, a book based on his work. If you are a person who loves the paintings of Dine, you can think about spending your money to buy them.