6 Wedding Dress Trends That Are Going To Have Big Moment In 2022
A wedding is the most magical day; some women are all into the dreams of getting married, not for a romantic life ahead, but a romantic bridal dress. And it's legit! Fashion is a woman's first love, after all – wink-wink*
Last year, we saw a lot of minimalistic bridal looks, as many brides had low-key, at-home weddings due to the pandemic. But for 2022, bridal trends are again taking the form of "red hot glamour." From playful ruffles to sensual cutouts and slits, blushing brides can expect a wide array of exclusive wedding dress styles to make a statement. 
In this post, we're breaking down our favorite wedding dress trends that are going to have a big moment in 2022. 
Here we go!
Convertible wedding dresses are all the rage. With these detachable items, you can easily transform yourself from a classic church bride to a romantic reception look and vice versa.
Whether you go for a puff sleeve, ruffle sleeve, or straight lace sleeve, the trend can help you add a perfect spice to your bridal look, making it the talk of the town.

Thanks to Netflix's American period drama, "Bridgerton," the sultry bustier tops and corset bodices are back with a bang. The trend is especially making strides in the world of bridal fashion. 
Until now, corsets were primarily functional. They were worn under layers of fabric to provide bust support, in addition to cinching the waist. But in the newest collections, they are transformed into sexy, sartorial choices: think of strapless applique and ruffled corset evening wedding dresses in 2022.
Wearing the *one* can help you create the breathtaking bridal look of your dreams.

Straight from the red carpet and runways, wedding party dresses with cutouts are among the most sought-after trends of 2022. From side cutouts to keyhole necklines, there are myriads of ways you can hop on this trend and be the trailblazing bride of the year. 
Bonus Tip: If you're all heart at creating a subtle statement on your D-day, opt for a simple back cutout instead of large side cutouts. You can easily get your hands on the *one* in the collection of designer wedding dresses at discounts. 

Not all brides dream of fairytale magic; some just wish to go bold and chic while walking down the aisle. If you are the one, then the groovy "jumpsuit with overskirt" style is for you.
Jumpsuits are an ideal alternative to traditional bridal gowns and dresses. The *one* with the overskirt is a real eye-catcher, best to take your bridal statement to OTT. 
You can snap up this avant-garde style in the collection of casual wedding dresses from your favorite online designer store. 
If you have been dreaming of creating a glamorous celeb-like statement, it's time to go for it. Shimmer and sparkle are turning out to be the top wedding dress trend of the year, giving you a chance to create a look that's worthy of any celebrity's wardrobe. 
Sequin wedding dresses are available in wide arrays of sizzling styles, from crystal beaded to glimmer fringes and more. Choose any one of your dreams and get ready to turn heads on your big day.
It's your day, and you deserve to shine!

It won't be a fairytale moment without a few ruffles! Ruffles on wedding dresses are a popular choice among brides who crave drama and romance. Not to mention – they have taken a stunning twist this year.
There are various ways you can incorporate this trend into your bridal look and cut a dash. One-shoulder cascading sleeves, asymmetrical ruffle gown, high low wedding dress with ruffles – the list goes on!
Win Everyone With Your Style On Your Wedding!
2022 is the best year to say "YES" to the bridal dress. The broad range of bewitching wedding dress styles gives you a chance to ooze your oomph and make your bridal look memorable. 
Now that you have the entire list, wait no more and get your hands on the trending dress from the best online fashion store. 
Happy Dressing!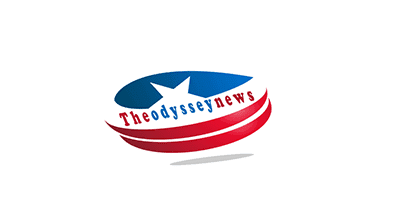 Why Youth Intent To Invest In Peer To Peer Lending
Today's generation has to think differently about their financial future. With time, the job opportunities are becoming low and long term job security is becoming lower in the list of priorities. We can see that there is a continuous rise in the gig economy, especially for startups. And now people do not consider it a norm to be a part of a company for more than twenty years. Thus, the young generation no longer want to rely on the pension benefits provided by their employers. It is because the age span is increasing, and the stability of social security is in flux. Moreover, traditional investment options have not been offering high interest, so millennials are looking for alternative investments like Innovative Finance ISA.
Peer to peer lending is also known as p2p lending. It is a system that matches people who want to borrow money (borrowers) with those who want to invest in loans. There are online p2p platforms that offer services to match borrowers with investors online. Such platforms have low overhead charges and make borrowing much cheaper than conventional investment. It allows borrowers to get loans at lower rates and investors to earn high returns than the standard bank loans. However, there is always risk involved for the investors that they will lose all their money if borrowers default.
Here in this article, we are going to describe some reasons why young investors want to invest in p2p lending.
Bank Is Not Involved
As you investors come from a generation that came of age of financial crisis. And graduated during a time when there was a lack of job opportunities and student loans were expensive, so it is no wonder that young people do not trust traditional investments. For the past few years, the interest rate on bank saving accounts and traditional investments have been low, so investing money in bonds or savings accounts is no more appealing to one who wants to save money. More and more investment options are started popping up because young people are looking for alternative investment methods.
Peer to peer lending eliminates banks from the process of lending and borrowing money. Borrowers who need to take a loan can take it through a p2p platform and get quick access to funds. There is no need to go to a bank and complete lengthy paperwork. Moreover, p2p platforms operate online, so there is a low overhead cost. As a result, investors can earn attractive returns while borrowers can get loans at a low rate.
P2p Lending is Tech-driven
Not only do young people distrust banks, but they also think that these financial systems are outdated and do not comply with many modern-day needs. A generation grows up in the digital age, so they are more tech-driven than the previous generations. It is a reason that they are more attracted to tech-driven services and industries.
In this digital age, global connectivity and communication have also become easy. P2p platforms operate online and allow borrowers and investors all across the world to carry out transactions. It is a reason that millennials find p2p investment more accessible. They can invest by making an online account and managing their portfolio from anywhere in the world. This tech-driven service is user-friendly, optimised, easier and efficient to meet the needs of the young generation.
Simplicity And Flexibility
As we already described that p2p lending services are offered online, and many p2p platfo0rms also offer auto investment options. For tech-savvy individuals, an online service means ease of use. The lending and borrowing process is already simplified by removing banks from the transaction, and platforms make it more simple by offering user-friendly dashboards, added tools, and automation options.
Young people find flexibility in all their situations, from employment situations to financial decisions. Peer to peer lending also fulfils this requirement of millennials. It offers borrowers more flexibility and investors fewer restrictions than what traditional banks impose on them. As a result, investors have great flexibility regarding how much they want to invest, the type of loan in which they want to invest, exit timing, account liquidity and interest rates. This flexibility allows investors to get more control over their investments.
Portfolio Diversification
All the investors understand the importance of a diversified portfolio. Diversification is a key to mitigating risks, so you should not put all your eggs in one basket. P2p lending offers flexibility, and with this flexibility comes an opportunity for diversification. Of course, all the investors want to add different assets to their investment portfolio, but it is a bit tricky, especially at the start of an investment portfolio.
Young people enter the investment world and want to create a diversified portfolio, so they are drawn to p2p lending. Moreover, they can diversify their investment within peer to peer lending services. Instead of lending money to a single borrower, they can spread their investment across multiple loans. P2p investors can also invest in different types of loans with different levels of risks and returns.
Low Risk And High Returns
We can say that the young generation is less risk-averse than the previous generation from the above discussion. Millennials can take high risks in order to receive high returns. Unlike previous people who invest in long term investments like real estate, mutual funds and equity in exchange for lower returns and risks, young people want to invest in something that offers attractive returns. They want to optimise their time and investment and favour high risk for high investment over stability. P2p lending offers higher returns than traditional investments, but there is always a risk of borrowers defaulting. However, the individuals ready to take risks can earn more by investing in p2p loans.
Basically, young investors do not hesitate from lending money to unknowns, and they embrace innovation, disruption and change. Although Bridging Loan has been in the market for years, it is still considered a novel and innovative option. There is also criticism about it, but the young generation always wants to be trendsetters and forward thinkers, so they are flocking to this new investment option. If you are thinking of investing in peer-to-peer lending, you must thin beyond the interest rate, consider risks, and take measures to get the best out of your investment.
Hello! My name is Mr. Abbax khan. I am a content writer & full-time professional Web Designer and Developer specially WORDPRESS with vast experience. I started my graduation in 2016 and graduated in 2020. I'm a professional article and blog writer, has written dozens of content on different topics and worked with professionals all over the globe.