6 Biggest Sneaker Trends You Need To Try In 2022
The past year 2021 was an excellent year for sneakerheads. From retro to new releases, from a pair of sneakers selling for millions at auction to big brands collaborating with designers to release classy sneakers, 2021 went well for the footwear market. 2022 looks more promising and we can expect some trends to wow the world. To prepare you well and let you know what to expect for this year, we have listed some sneaker trends here. In addition to this, you can subscribe to the newsletter of the best online sneaker store to get the hottest news from the sneaker scene.
High-top sneakers
Back in the 1960s and 70s, bulky high-top sneakers were the norm. It was assumed that it provides ankle support to basketball players. But in 2008, Kobe Bryant specifically asked Nike for a low light-weight sneaker. Many basketball players switched to low-tops as it was light and gave them a sense of freedom while playing. The low-top sneakers dominated the market in the 2000s.
But the long-forgotten high-top sneaker is back as a trend for 2022. Most of these high-top models have a rather simple color scheme with a maximum of 3 shades and thus can be worn as a perfect everyday sneaker. They look super casual and can be paired with wide-cut jeans or cargo pants.    
Electric sneakers
How much are you a fan of the high-octane hues in sneakers? Ever noticed the insane electric colors of strong greens, oranges, and reds dominating the colors on new arrivals sneakers online? Why not? These sneakers make a cool statement. Loud and strong kicks act as something refreshing. Don't be surprised if you see futuristic sleek and alien vibe sneaker designs this 2022. These chunky styles will continue to dominate this year and beyond.  
High-performance sneakers
Whatever the look, how can you forget that sneakers are designed for optimum performance and movement? With personal training sessions and high-energy activities peaking, you cannot expect a low-performance sneaker to sell. Cushioning in sneakers is more evident and relevant today than before and this feature will continue to drive interest. Ensure that it is lightweight and designed to move with you at the highest intensity when you buy top-selling sneakers online.
Vintage/ Retro sneakers
Have you heard of sneaker enthusiasts deliberately dipping their bright white sneakers in a coffee bath to achieve a retro look? Yes, the vintage effect is in trend this 2022 and you cannot leave sneaker stylists far behind. Brands are reissuing models from the 70s and 80s with intentionally yellowed midsoles and laces to achieve the retro look. Totally trendy, this streetwear scene is now gearing towards second-hand fashion in the sense of faded sneakers. Buy top-selling sneakers online and you will find that most of them are designed toward the retro look.   
Minimalist sneakers
As much as fans adore electric hues on their sneakers, there is a considerable segment that loves minimalism in both the color and look. So you have tones of muted blacks, whites, greys, and pastels. Adding a twist to this are the other color options such as deep green and dark navy. Their style is characterized by understated design, clean silhouettes, and refined details. The most versatile and easiest to wear, these minimalist sneakers are fuss-free designs that go well with everything from workwear to casual wear.   
Sustainable sneakers
Have you ever noticed any brand promoting its sustainable new arrivals sneakers online? The topic of sustainability is becoming very significant in our daily lives. We try to incorporate means of saving the environment in whatever ways we can. So whether it is fashion or sneakers, sustainability has a role to play in people's purchasing decisions. Taking this into consideration, many sneaker brands are increasingly looking for ways to reduce their carbon footprint. Using recycled materials in sneaker production to campaigns and collections promoting environmental awareness in society, brands are leaving no stone unturned when it comes to sustainability.    
Wrapping Up
Do you know about any other trendy sneakers that you can expect to be launched in 2022? You can visit Sole Seriouss, the best online sneaker store to check all the latest trends in sneakers. Also, buy top-selling sneakers online here in this store to get easy payment options and guaranteed authenticity.
Everything about Sneakers & Streetwear.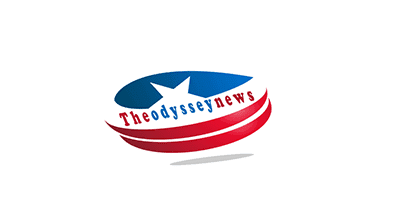 How Much Do Surrogates Make? Everything You Need to Know About Surrogacy
Introduction
Surrogacy is an amazing, selfless act that helps those who cannot have children of their own experience the joys of parenthood. However, it is not without its challenges – both for the surrogate and the intended parents. This article will explore how much a surrogate earns and everything related to surrogacy, and how to deal with them.
Who can be a surrogate?
Any woman between the ages of 21 and 45 who meets the physical and psychological requirements can be a surrogate. You must also have had a previous successful pregnancy and delivery. You will need to undergo a medical and psychological evaluation to ensure that you are suitable for surrogacy.
2. How much do surrogates earn?
Surrogates can earn anywhere from $20,000 to $100,000, depending on their experience, the state they live in, and the type of surrogacy arrangement they have with the intended parents.in reality Experienced Surrogates can earn as much as $55,000 easily and all it depends upon their positive conversations with the parents.
3. What are the possible problems with using a surrogate?
There are a few potential problems that can occur when using a surrogate. The first is that the surrogate may develop a bond with the baby and have difficulty giving them up after birth. The second is that the surrogate may have medical complications during the pregnancy. The third is that the surrogate may not be able to carry the baby to term. Finally, there is always the possibility that something could go wrong during the surrogacy process, which could put both the surrogate and the baby at risk.
The process of surrogacy
The process of surrogacy can be a long and difficult one. There are many things that need to be taken into consideration, such as the health of the surrogate and the intended parents, the legalities involved, and the financial aspects.
The first step is to find a surrogate mother. This can be done through a surrogacy agency or by word-of-mouth. Once a surrogate is found, there will need to be extensive medical and psychological testing to make sure that she is physically and mentally fit to carry a child.
The next step is to create a contract between the surrogate and the intended parents. This contract will outline all of the legalities and financial agreements between the two parties. It is important to have everything in writing so that there are no misunderstandings later on.
Once the contract is signed, the surrogate will undergo fertility treatments so that she can become pregnant with the intended parents' child. This process can take several months.
Once the surrogate is pregnant, she will carry the child for nine months and then give birth. After the baby is born, he or she will be handed over to the intended parents.
The different types of surrogacy
There are two main types of surrogacy: traditional surrogacy and gestational surrogacy. In traditional surrogacy, the surrogate is also the biological mother of the child. This means that she is artificially inseminated with the father's sperm. In gestational surrogacy, the surrogate is not the biological mother of the child. Instead, she carries the child that was conceived using in vitro fertilization (IVF). The egg and sperm are from the intended parents or from donors.
Traditional surrogacy is less common than gestational surrogacy because it can be more emotionally difficult for the surrogate and the intended parents. Gestational surrogacy is also considered to be more legal because there is no genetic connection between the surrogate and the child.
There are also two different types of gestational surrogacy: partial surrogacy and full surrogacy. In partial surrogacy, the surrogate's eggs are used in IVF. In full surrogacy, donor eggs are used in IVF. Partial surrogates are typically more expensive because they have a higher success rate. Full surrogates are less expensive but have a lower success rate.
How much do surrogates get paid?
Surrogates can earn a significant amount of money for their services. Some surrogates may charge as much as $50,000 or more. However, most surrogacy arrangements involve the surrogate being compensated for her expenses, rather than being paid a flat fee. This can include medical expenses, legal fees, and other costs associated with the surrogacy process.
Intended parents should be prepared to discuss financial compensation with their surrogate. It is important to be clear about what costs will be covered by the intended parents, and how much the surrogate will be compensated for her time and effort. Surrogates should be given a fair financial compensation for their services, but the exact amount will depend on the specific arrangement between the intended parents and the surrogate.
How to find a surrogate
How to find a surrogate
There are a few different ways that you can go about finding a surrogate. You can contact a surrogacy agency, search online, or ask for recommendations from people you know.
When you contact a surrogacy agency, they will be able to put you in touch with potential surrogates who meet your criteria. You will then be able to interview them and see if they would be a good match for you.
If you search online, there are many websites that allow you to search for surrogates. You can usually narrow down your search by location, age, and other factors. Once you find someone who you think might be a good match, you can reach out to them and see if they are interested in working with you.
Finally, you can ask people you know if they know anyone who might be interested in being a surrogate. This can be a good option because it allows you to get personal recommendations from people you trust.
Possible problems with surrogates
There are a few possible problems that intended parents can face. So, it is advised to the  Intended Parents: How to Deal with Possible Problems with Your Surrogate,  And you should be aware of when working with a surrogate.
One problem is that the surrogate may not be able to carry the baby to term. This could be due to medical problems or simply because the surrogate is not physically able to do so. If this happens, it could mean that the intended parents would have to find another surrogate or make other arrangements.
Another possible problem is that the surrogate may not want to give up the baby after birth. This could happen if the surrogate forms a bond with the baby during pregnancy. If this happens, it is important for the intended parents to be understanding and try to work out an arrangement with the surrogate.
Overall, surrogacy is a safe and effective way to have a child. However, there are a few potential problems that intended parents should be aware of.
How to deal with possible problems with your surrogate
As with any relationship, there is always the potential for problems to arise. If you are working with a surrogate, it is important to be prepared for any possible problems that could come up.
One of the best ways to deal with problems is to communicate openly with your surrogate. If something is bothering you, let them know. It is also important to listen to what your surrogate has to say. They may have concerns that you were not aware of. By communicating openly, you can work together to resolve any issues that come up.
If communication does not seem to be solving the problem, you may need to seek professional help. This could be in the form of counseling or mediation. A professional can help you and your surrogate communicate better and work through any issues that you are having.
Dealing with problems early on can help prevent them from becoming bigger issues later on. By being prepared and knowing how to deal with problems, you can keep your relationship with your surrogate strong and healthy.
Conclusion
If you're considering becoming a surrogate or are in the process of working with a surrogate, it's important to be aware of the possible problems that could arise. While most surrogates are experienced and well-qualified, there is always the potential for difficulties to arise. By being prepared for potential problems and knowing how to deal with them, you can help ensure a smooth and successful surrogacy experience for everyone involved.
I'm a professional Web and graphic designer with 5 years of experience in developing web design skills.