6 Biggest Sneaker Trends You Need To Try In 2022
The past year 2021 was an excellent year for sneakerheads. From retro to new releases, from a pair of sneakers selling for millions at auction to big brands collaborating with designers to release classy sneakers, 2021 went well for the footwear market. 2022 looks more promising and we can expect some trends to wow the world. To prepare you well and let you know what to expect for this year, we have listed some sneaker trends here. In addition to this, you can subscribe to the newsletter of the best online sneaker store to get the hottest news from the sneaker scene.
High-top sneakers
Back in the 1960s and 70s, bulky high-top sneakers were the norm. It was assumed that it provides ankle support to basketball players. But in 2008, Kobe Bryant specifically asked Nike for a low light-weight sneaker. Many basketball players switched to low-tops as it was light and gave them a sense of freedom while playing. The low-top sneakers dominated the market in the 2000s.
But the long-forgotten high-top sneaker is back as a trend for 2022. Most of these high-top models have a rather simple color scheme with a maximum of 3 shades and thus can be worn as a perfect everyday sneaker. They look super casual and can be paired with wide-cut jeans or cargo pants.    
Electric sneakers
How much are you a fan of the high-octane hues in sneakers? Ever noticed the insane electric colors of strong greens, oranges, and reds dominating the colors on new arrivals sneakers online? Why not? These sneakers make a cool statement. Loud and strong kicks act as something refreshing. Don't be surprised if you see futuristic sleek and alien vibe sneaker designs this 2022. These chunky styles will continue to dominate this year and beyond.  
High-performance sneakers
Whatever the look, how can you forget that sneakers are designed for optimum performance and movement? With personal training sessions and high-energy activities peaking, you cannot expect a low-performance sneaker to sell. Cushioning in sneakers is more evident and relevant today than before and this feature will continue to drive interest. Ensure that it is lightweight and designed to move with you at the highest intensity when you buy top-selling sneakers online.
Vintage/ Retro sneakers
Have you heard of sneaker enthusiasts deliberately dipping their bright white sneakers in a coffee bath to achieve a retro look? Yes, the vintage effect is in trend this 2022 and you cannot leave sneaker stylists far behind. Brands are reissuing models from the 70s and 80s with intentionally yellowed midsoles and laces to achieve the retro look. Totally trendy, this streetwear scene is now gearing towards second-hand fashion in the sense of faded sneakers. Buy top-selling sneakers online and you will find that most of them are designed toward the retro look.   
Minimalist sneakers
As much as fans adore electric hues on their sneakers, there is a considerable segment that loves minimalism in both the color and look. So you have tones of muted blacks, whites, greys, and pastels. Adding a twist to this are the other color options such as deep green and dark navy. Their style is characterized by understated design, clean silhouettes, and refined details. The most versatile and easiest to wear, these minimalist sneakers are fuss-free designs that go well with everything from workwear to casual wear.   
Sustainable sneakers
Have you ever noticed any brand promoting its sustainable new arrivals sneakers online? The topic of sustainability is becoming very significant in our daily lives. We try to incorporate means of saving the environment in whatever ways we can. So whether it is fashion or sneakers, sustainability has a role to play in people's purchasing decisions. Taking this into consideration, many sneaker brands are increasingly looking for ways to reduce their carbon footprint. Using recycled materials in sneaker production to campaigns and collections promoting environmental awareness in society, brands are leaving no stone unturned when it comes to sustainability.    
Wrapping Up
Do you know about any other trendy sneakers that you can expect to be launched in 2022? You can visit Sole Seriouss, the best online sneaker store to check all the latest trends in sneakers. Also, buy top-selling sneakers online here in this store to get easy payment options and guaranteed authenticity.
Everything about Sneakers & Streetwear.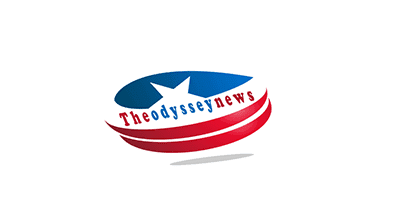 What You Can And Can't Eat With Braces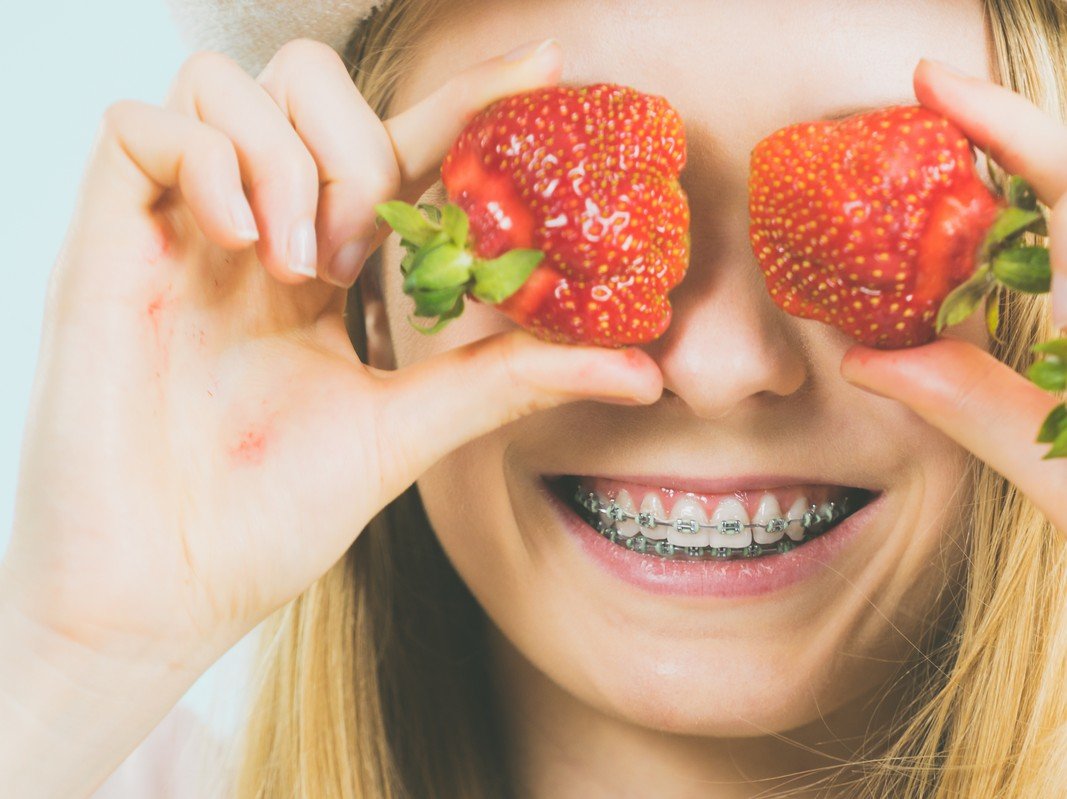 Braces can seem like a major hindrance when it comes to eating the foods you love, but if you know what's off-limits and which foods are okay to eat with braces, it's much easier to keep your teeth clean and healthy while still enjoying your favorite meals. Here's what can't you eat with braces!
Why Are Dietary Changes Needed With Braces?
Typically, with braces, you'll want to stick to a soft-food diet. Avoid crunchy and sticky foods like nuts and hard candy—they can get stuck in between your brackets and wires. Foods high in acid (like citrus) also should be avoided because they can cause damage to your teeth while you're wearing braces. Focus on what you CAN eat rather than what you CAN'T eat—the list of permitted foods is pretty long! The chart below will give you an idea of what's okay
Why Are Dietary Changes Needed With Braces?
Eating regular food with braces is possible, but you need to be careful. Though it varies from person to person, most people have an easier time eating softer foods with braces. For example, if you have an appliance on your upper teeth, try mashing up soft foods such as bread and bananas rather than crunching hard items like apples or carrots. It may also help to cut food into smaller pieces before eating. It's also important to avoid sticky foods since they can get stuck in your braces; chewing gum and chocolates are good examples of things that should be avoided while wearing braces. A healthy diet rich in fruits and vegetables is still a great choice for those with fixed appliances; just cut larger pieces into small bites before eating them!
To Protect Braces From Damage
Avoid sticky or chewy foods. Sticky foods, such as caramel, gummy candies and taffy, can damage braces by sticking to brackets and wires. Chewy foods such as raw carrots and celery have a tendency to get caught in orthodontic appliances. If you must eat these foods, carefully break them into bite-sized pieces first. Don't Pop Your Gums: Keep your mouth closed when chewing food or brushing your teeth with a toothbrush or floss. Picking at your braces could loosen an attachment or wire that's holding an appliance in place—and it's very difficult to put back together! A diet rich in calcium helps strengthen teeth, which is good news for braces wearers.
To Avoid Discomfort After Adjustments To Braces
Because your braces are new, your gums will be tender after an adjustment. To ensure that you avoid discomfort, you'll want to follow these food guidelines: First and foremost, avoid chewing gum (and using a straw) for at least 24 hours after a tooth is moved. Avoid sticky candy and foods like caramel because they may stick to or pull on your braces and cause irritation or pain. Additionally, try to avoid popcorn and hard candies; these often get stuck in braces. Finally, if you have any questions about what types of food are safe for you to eat with braces, ask your orthodontist before eating it.
To Reduce The Risk Of Stained Teeth
Stained teeth are a common side effect of having braces. To reduce your risk of stained teeth, follow a strict oral hygiene regimen and avoid foods that can stain your teeth, like coffee, tea, soda and berries. During your appointment with your orthodontist you'll be provided with instructions to care for your teeth during orthodontic treatment. No matter what type of braces you have, it's important to brush after each meal and drink lots of water throughout the day. A whitening toothpaste or a whitening rinse can also help keep staining at bay while you're wearing braces.
To Change Chewing Technique
Your orthodontist wants you to wear braces for a reason: They'll help straighten your teeth. If you're wearing them properly, your braces shouldn't have any issues—but it's still important to take care of them as much as possible. Instead of gnawing on chips and sandwiches, try eating softer foods like soup or pudding. As long as you're paying attention while chewing, there's nothing that should cause an issue with your braces. Avoid sharp foods like apple seeds (they can get stuck in brackets), popcorn kernels (the same thing goes) and nuts (which are just bad for your teeth all around).
What You Can Eat With Braces
While orthodontic appliances such as braces, retainers and mouthguards may take some getting used to (not to mention a considerable investment), there are plenty of foods you can eat with them. For example, hard or crunchy foods that don't need much chewing — like carrots and chips — aren't going to bother your new dental work too much. But soft and sticky foods can cause damage if they adhere too tightly to your teeth or appliance. As long as you follow these guidelines, you should be able to keep enjoying most of your favorite healthy snacks while wearing braces.
What You Can't Eat With Braces
Many foods aren't safe to eat while you have braces. It's not just sticky foods and hard foods that can damage your braces – many chewy, crunchy, or hard-textured items are unsafe as well. Foods that are too hard for teeth can damage brackets and wires on braces. Some examples of what can you eat with braces