5 Ways You Can Get Some Emergency Cash in India.
An emergency situation may come unannounced. Whether it is a medical crisis or financial deprivation induced by unemployment, such moments can make us feel vulnerable and helpless. 
To preempt such difficult situations, one should always keep some emergency cash aside. Whether a savings account, a fixed deposit, or an insurance policy- a lump sum of money should always be kept untouched. 
However, things don't always work out as planned, and one might need to avail of alternate possibilities owing to a dearth of savings.
5 ways one can get some emergency cash in India to battle a financially challenging time
Getting a Credit Line Facility:
Generally speaking, a lender may go into two kinds of loan arrangements with the borrower- the traditional fixed amount loan as we know it and the line of credit.
While the fixed or variable-interest loan is common knowledge, a line of credit is less talked of. 
A line of credit or credit line facility is a revolving loan arrangement from a bank or financial institution which enables you to borrow portions of money from a certain designated amount for a particular period. 
Imagine a pool of a fixed sum from which you can borrow any amount at certain time intervals. Once you repay the money, it gets added to the remaining credit available for further borrowing.
This period available for borrowing is called the draw period. The time at the end of the draw period by which any outstanding amount must be repaid is called the repayment period. 
The difference between a loan and a line of credit is that while a loan puts out a lump sum for borrowing, a line of credit enables you to borrow portions of the sum according to your needs as and when required. This means you can choose not to utilize the better half of the loan amount if you don't need it and therefore save having to pay interest on it.
A line of credit has a few clear advantages over a loan – with the former, you have to pay interest only when you borrow from the pool of money instead of paying interest from the very moment the loan amount is disbursed, as with the latter.
A line of credit is also more suited as opposed to a traditional loan when the exact monetary amount required is unknown or fluctuating.
Taking a Personal Loan
Personal loans require less documentation and minimal paperwork, which is why it gets disbursed almost instantly and can act as a saving grace during times of emergency. 
Because personal loans are unsecured loans, they are charged against high-interest rates in the market. However, many NBFCs and online lenders now offer personal loans at relatively lower interest rates, for example, Money View.
You can also negotiate with the lender for a lower rate if you have a successful credit history. 
These are flexible loans that can be used to fulfill almost any purpose without providing lengthy accounts of the reason behind borrowing.
Loan Against a Fixed Deposit
A fixed deposit is a great investment option that lets you save your money and benefit from saving it at the same time. 
A fixed deposit account is where you deposit your savings alongside a high-interest rate which gets accrued on the principal amount for a predetermined time period. At the end of the period, you get compound interest on the principal amount besides a complete return of the amount. 
It is a popular option because fixed deposit accounts are not subjected to fluctuations in the market rate. This means, if the rate of interest at the time of maturity is less than at the time of application, you will still be entitled to the original rate.
This makes it a more profitable option as compared to other assets such as gold or property, which are subject to market risks. 
Now, most banks impose a penalty if you break your fixed deposit before the time of maturity. This deprives you of the highest maximum return, and you can end up losing money.
Instead, in case of urgent cash requirements, you can apply for a loan against a fixed deposit where your FD account will be pledged security in case of inability to repay. 
With this option, you can multiply your money and use it in case of emergencies while protecting your fixed deposit account at the same time with timely repayments.
Getting a Top-Up Loan On Your Existing Loan
If you have an ongoing loan with a bank or NBFC, you can apply for a top-up over that loan amount. 
A top-up loan is considered more fruitful than an additional loan for multiple reasons when in need of some urgent cash. 
First, top-up loans charge lower interest rates than other loans, such as a loan against property. Second, they significantly reduce documentation and processing time since your details are already in the database under your previous loan. 
Finally, they are disbursed quickly for the above reasons and hence can be a secure go-to option in times of an emergency. 
Procuring top-up loans is easy as long as you have a history of timely repayment with your original loan. Moreover, they have no restrictions on usage and can be used to meet a number of pressing requirements in a hassle-free manner. 
Asking a Friend/Relative or Requesting an Advance from Employer
All of us have friends and family members whom we can depend on during difficult times. 
Asking a trusted friend or a relative for money during emergencies can prove to be a quicker and more hassle-free recourse than getting caught up in the endless paperwork of traditional secured loan applications. 
However, money borrowed from an acquaintance should be treated with the utmost seriousness and repaid at the earliest opportunity. One should not behave recklessly simply because the loan amount has been borrowed from a known person. 
Lack of prompt and serious attitude can lead to strained relations, and worse, can escalate to dire and unforeseen legal circumstances, and should therefore be avoided at all costs.
Alternatively, you can also request your employer for a couple of months' advance, which can be deducted in smaller sums over the length of a few months.
Unless your company has stringent guidelines which can, under no circumstances, be altered, this arrangement can be less of a financial burden if the terms and conditions are ironed out properly.
Other miscellaneous ways to get emergency cash
The ways mentioned above do not form an exclusive list of ways to obtain emergency cash in India. There are various other loan schemes offered by banks, NBFCs, as well as online lenders and groups that can rescue you from a financial crunch in case of emergencies. 
However, be wary of schemes that appear too good to be true, and be sure to do your research verifying the lender's credibility before applying for a loan. Additionally, read the terms and conditions in the final loan application thoroughly to ensure no hidden charges are being extracted.
Other available options are a credit card loan, loan against property, gold loan, etc. But these schemes either charge exorbitant interest rates or involve rigorous paperwork that can effectively delay the whole process. This can ultimately prove to be a disadvantage when one is running under time constraints.
Conclusion
Today, a variety of loan options are available at variable rates and repayment tenures. 
Make sure you compare the rates of multiple banks and financial institutions to make an informed decision best suited to your financial condition.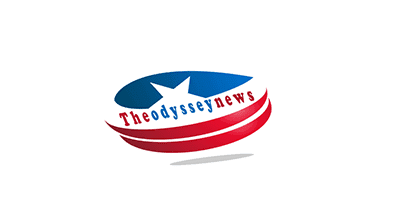 What Is an STO and Differentiation with Other Tokens?
With the advent of blockchain technology and cryptocurrencies, many new terms have emerged that we need to understand. The STO or Security Token Offering is one of them.
Have you heard of him before?
What is an STO and why is it so important to the crypto ecosystem?
How is it different from other tokens?
In this post, we explain it in detail.
What is a Security Token Offering (STO)?
The initials of STO come from the English concept of Security Token Offering. It is a regulated offer of securities using blockchain technology or chain of blocks. That is, it is a fungible financial instrument or investment product that is backed by a real-world asset, such as property. For example: using commercial real estate as an asset and then digitizing it as a security and using it for crowdfunding, being able to trade it internationally.
Serves as backup
The
security token confirms
like Digishares the ownership or the right of the users on some investment product that has been registered in the blockchain and where said product represents an asset (real estate investment, debt or shares). Therefore, an STO involves the creation of digital tokens or tokens that can be sent, bought and sold. This process can be done through existing systems, such as the blockchain, one of the fastest and least expensive today.
Regulation
However, the issuers of the tokens must at all times take into account the legal and regulatory requirements of the country in which they are issued, such as the Hong Kong Securities and Futures Commission (SFC) Ordinance, the Financial Conduct Authority (FCA) of the United Kingdom or the Securities and Exchange Commission (SEC) of the United States.
Now that you know what an STO is, it's time to move on.
What should an STO include?
Traditionally, to buy an asset you had to go through a series of inefficient processes that required a lot of time and money. One of the keys to cryptocurrencies is that they make financial processes much more efficient thanks to the blockchain:
It is fast. Transactions are made instantly.
Allows distribution. All nodes in the network are equal and have a copy of the chain information.
Present consensus. Each cryptocurrency has a series of rules that all members of the network must comply with.
It is safe. The information is stored in blocks preventing data manipulation.
It is immutable. This is possible thanks to cryptography.
It is accessible to everyone. We do not need anyone's permission to access the network.
Allows traceability. Any transaction made can be traced.
Considering that STOs are the public offerings of these security tokens, it is important to know what they include:
Security. They are backed by tangible assets on the blockchain that offer real value to your security token.
Liquidity. When traditional private securities are tokenized, the liquidity of investors is also improved.
Certificate. Depends on the country. For example, to issue a Security Token, an information brochure must be prepared and signed by an EAF (agent or advisory company authorized by the CNMV), as well as sent to the CNMV itself.
STOs offer financial rights to investors, such as dividends, participations and access to other investment mechanisms.
Difference between STO, ICO and IPO
If we talk about the Security Token Offering or Security Token Offering (STO) versus the Initial Coin Offering (ICO) and the Initial Public Offering or Initial Public Offering (IPO), we can find some differences and similarities:
Concept
An STO is any asset or value digitized on the blockchain that represents a value from the physical world. An ICO is a
virtual currency
used to make payments and store value, since it can be exchanged for real money. An IPO is the incorporation of a company to the stock markets to issue its first shares and be able to be acquired by investors.
Bureaucracy
An STO is asset-backed and complies with government regulations.
However, an ICO positions its coins as utility tokens and allows its holders to access the native platform and decentralized applications (dApps), should you have them. Launching an ICO is much less bureaucratic and simple than launching an STO, since an investment contract under securities law is offered in this sale. The launch of an IPO is usually more complex, since it requires more steps: decision (corporate agreements, due diligence, design of the operation), application (prospectus registration with the CNMV, documentation that proves compliance with the admission requirements), processing (approval of the application, placement and listing, agreement for the IPO and incorporation of the securities) and IPO. The IPO can take between 4 and 6 months.
Features
Although STOs are similar to ICOs in that the investor exchanges money for coins or tokens that represent their investment, STOs go further and distribute tokens (fungible financial instruments with monetary value attached) and are linked to an investment asset. Underlying, such as stocks, bonds, a piece of property, or other funds. IPOs are usually carried out by more mature companies with proven track record and traction.
Functionality
An Initial Coin Offering has as its main function to finance blockchain-based projects where the first tokens are sold. A Security Token Offering is an ICO regulated and registered according to the requirements of each country and that allows a company to sell shares in the form of a tokenized asset, for example. At the heart of the IPO is the idea of ​​taking the shares of a private company public for the first time, allowing anyone to acquire one or more parts of it.
Collection
While the STO allows companies to raise money through the sale of a security token that represents a stake in their ownership, the ICO allows the collection through the sale of a utility token, which gives the investor access to certain products or services. The IPO presents a traditional approach to raising money based on the sale of shares to investors on a stock exchange (IPO), making it possible for almost anyone to invest in that company.
Canal
While an ICO and an STO work with blockchain or block chain technology, an IPO does so through the traditional channel.
Issue
On the one hand, an ICO project issues its initial offering of tokens or coins on a new blockchain. On the other hand, an STO issues tokens on a blockchain, and an IPO issues stock certificates from traditional markets.
Facts about STO, ICO and IPO
At this point, are you clear about what an STO is and its main differences from other tokens? Do you know when the first offers described in this post were launched? Perhaps, they have more history than you think. And it is that the Dutch East Indies company was the first to carry out an Initial Public Offering, listing on the Amsterdam stock exchange in 1602. The first ICO, however, was owned by Master Coin in July 2013 and raised around 5,000Bitcoins. And a year later, Ethereum raised money in the same way. It took several years for Blockchain Capital (BCAP) to launch the first Security Token Offering on April 10, 2017, raising $10,000,000 in a single day. Since then, STOs have been gaining more and more ground to this day.
I'm a professional Web and graphic designer with 5 years of experience in developing web design skills.