5 Tips to Clean Your Toothbrush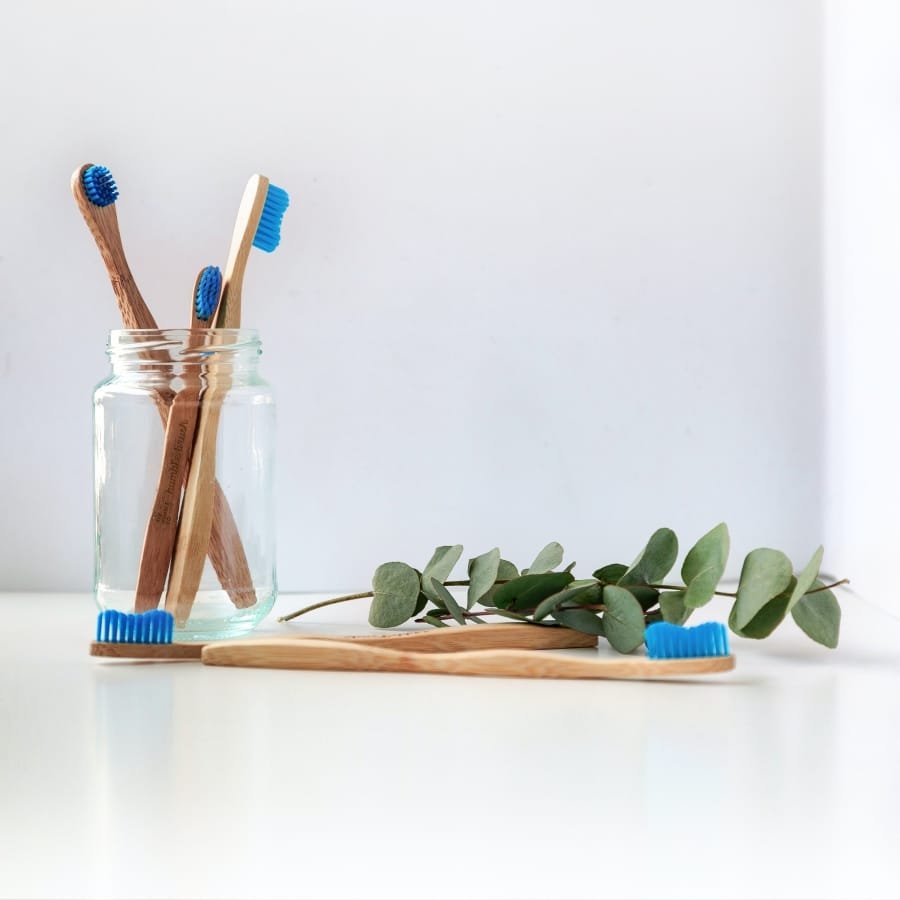 Our mouth hosts around 1.2 million germs. It's no surprise that these bacteria can collect on your toothbrush. Not only that, but bacteria present in your toilet can also hop onto your toothbrush. While researchers have found no evidence that these germs can make you sick, you still don't want such lingering bacteria on your toothbrush. Therefore, it is important to keep your toothbrush clean and maintain good oral hygiene. After all, your toothbrush is the first line of defense for your oral health. 
Here are 5 tips that can effectively help clean your toothbrush. 
1. Wash your hands whenever you touch your toothbrush 
First, you should wash your hands with antibacterial soap and water whenever you touch your brush. This is because your hands can transmit bacteria and viruses to your toothbrush. By washing your hands before and after brushing your teeth, you will prevent the transmission of germs. Therefore, wash your hands for at least 30 seconds whenever you touch your toothbrush.
2. Rinse your toothbrush properly after using it
The second tip is to rinse your toothbrush properly every time you use it. This way, you will remove any remaining plaque, toothpaste, and food debris. Once you are done rinsing, store the brush upright and let it air-dry. Most bacteria that live on your brush are anaerobic. This means that they die in the presence of oxygen. Also, never store multiple toothbrushes in one place to avoid further spreading of germs.
3. Disinfect your toothbrush for extra precaution
If you drop your brush on the floor or see visible dirt on it, you may disinfect your toothbrush to eliminate germs. For this purpose, you can use hydrogen peroxide – an effective disinfectant that can destroy germs cells and deactivate many microorganisms. You can also use an antiseptic mouthwash that contains alcohol, eucalyptol, menthol, and other active ingredients to kill bacteria. Other natural ingredients that you can use to disinfect a toothbrush are vinegar and baking soda.
4. Store your toothbrush properly while traveling
Store your toothbrush properly to keep it germ-free as you travel. Keep it air-dry as long as possible until you store it in a travel case. Before placing your toothbrush in the case, make sure to rinse the case in hot water and soak it in antibacterial mouthwash for 10 minutes. Once you are done cleaning your brush and the case, make sure to air-dry them before storage.
5. Know when to replace your toothbrush
According to the Centers for Disease Prevention and Control (CDC), you should replace your toothbrush every 3 to 4 months or before if its bristles are worn out. This is because frayed bristled toothbrushes lose their efficacy in removing plaque, bacteria, and food debris. Suppose you follow the standard recommendation of teeth brushing, which is brushing twice a day for 2 minutes. In that case, your brush will most likely be worn out before the duration. You should also replace your toothbrush after being sick with a common cold or flu. This can help prevent harmful bacteria transmission or reinfection.
For more information, please contact the cheap dentist in Pasadena, Texas.
Sophie Taylor is an avid reader and writer. She loves to write about different topics – ranging from business development to crafting tips, healthcare and home development.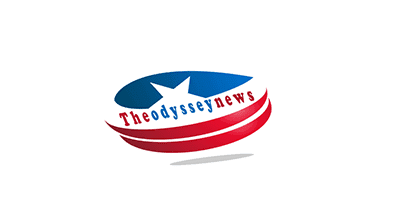 What is Rare Carat Reddit?
If you're looking for a diamond engagement ring and you want to get your hands on the best ones out there, look no further than Rare Carat. They give a rating system so that you know whether the diamond is of good quality and if you're paying a good price for it, too. I'd say search on rare carat first before buying. I used advanced search to narrow down the specifications I wanted and got a great price from Yadav.
If you want to buy a ring that has the look of real gold without having to spend hundreds, do it yourself, by sourcing an authentic yellow sapphire from a reputable dealer. Once you've sourced it, go to Yadav Jewelry and tell the jeweler you found it in a rare carat. Rare Carat Reddit provides you with a coupon code for $100 off, as long as you buy over $300 worth of gold. The impact of the new diagnostic criteria for rheumatoid arthritis.
Rare Carat Reddit Reviews
Is Rare Carat Reddit Legitimate?
It's authentic, yet you're not accepting straightforwardly from rare carat, you are purchasing from the different partnered retailers. Just a note, you will probably find the same diamond listed with different retailers at varying prices. Surgical treatment of malignant lymphomas. This review summarizes the current concepts in the surgical management of malignant lymphomas. Patients with the advanced-stage disease are best treated with systemic chemotherapy, and surgery should not be routinely performed in this patient population.
Most retailers don't possess the jewels they have recorded. They have concurrences with providers to show them. It is the nature of the business. Even brick and mortar jewelry stores don't own most of their diamonds. They're on loan and can be called out by other jewelers.
But there's a positive side to this too – if you know what to look for, you may be able to find a diamond that isn't available elsewhere. That means you'll save money and be surprised that you found a diamond that wasn't previously for sale elsewhere.
Best Rare Carat Reddit Reviews:
A wonderful wedding present idea. It would be useful for anyone who's planning a wedding and would like to find unique, budget-friendly, meaningful presents for their loved ones. Daniel has bought some other jewelry through RareCarat but most of his items have been from vendors. If you buy through RareCarat, you're guaranteed a quality item that hasn't been picked over by others.
A major factor in the success of the business is that it does not buy diamonds from the retailer directly but instead uses an online search engine to find diamonds that match its selection. This is known as a diamond aggregator.
A few weeks ago, a friend of mine was shopping for a diamond necklace. She was looking for a nice one to wear to an upcoming wedding. She went to two jewelry stores, and even though the prices were almost identical, she ended up with two very different necklaces. The first one was nice, and although it didn't have the most expensive stone, it still looked great. The second one was much more modest, and it had a much bigger stone.
Yesterday, when I went to buy my diamond, the jeweler said he couldn't touch the price and that I got a great deal. With all the specs it has, it should have been much more expensive.
Yes, sometimes they are offering the same diamond at different prices, and it doesn't matter if you choose from one company or another. I like the idea of saving money by using a search engine to compare prices. I found a company on rarecarat.com selling the same diamond for $900 more than the price on caratspotting.com.
I called my rep to see if I could order a large number of items at one time. They told me that the large item could take up to 5 business days to ship. But I wanted to know when I'd get a tracking number for my large item so I could make sure it was shipped.
The Customer Service
The customer service is outstanding. They will successfully satisfy me! I had an issue with an order and they went above and beyond to solve it. I was blown away by the level of customer service that this company provides.
It was initially used as a price aggregator, gathering information and diamond feeds from different online retailers and displaying everything in one gallery. Along these lines, the client could think about various retailers without a moment's delay.
Rare Carat Reddit Reviews
Rare Carat Business Role
In 2022, Rare Carat had changed its business model and they were no longer a retailer but rather a "wholesale-to-retailer" business. They take care of all of your logistics, customer service, and shipping for you and then sell the diamond products to retailers.
Rare Carat was the first to launch a luxury jewelry e-commerce site in China, and it competes against giants like James Allen, Blue Nile, and Brilliant Earth, which are also the largest luxury brands in China.
You see it happen every day at the mall. There's a new store opening up that sells only the most recent top-of-the-line products. As time goes on, their selection gets more and more limited, so the competition becomes fiercer. That's just the way that stores do business. Rare Carat is claiming to be a marketplace, but they aren't. They are a marketplace.
In Rare Carats' case, they sell only one brand, Rare Carat, and they try to cover it by saying that they "buy directly from the wholesale." In reality, the wholesalers are just their diamond vendors.
Bottom Line Recommendation
This is a rare opportunity for people who are willing to put in a lot of work, but also for those who want to take advantage of an opportunity when it comes along. Their prices may be competitive for some items, but their inventory and video demonstrations aren't good enough to make a safe purchase.
While Rare Carat offers you a 1.00 carat E VS1 for $10,452 with a poor-quality video, you can buy the same grades for $10,380 and see a clear video of the diamond you get.
I am GraceIsabella Hennyjohn. I am professional Digital marketer and content writer. I have 4+ year experience in this field.