5 Super famous theatres in New Jersey!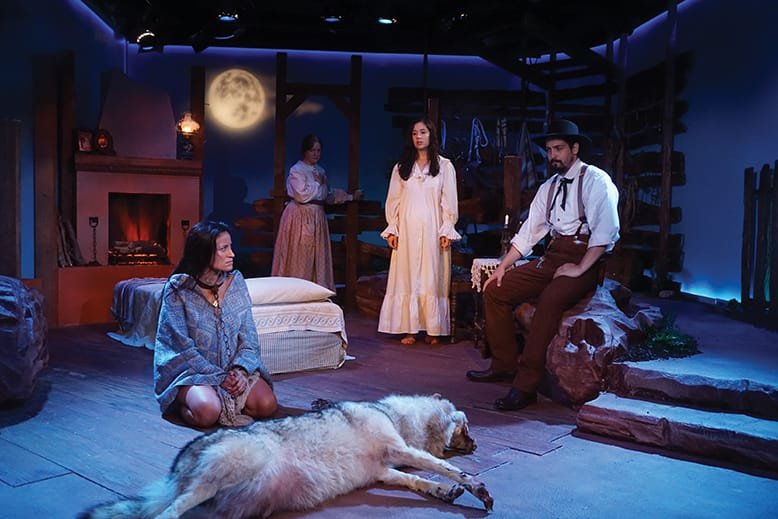 Whether you're a performance artist or a theatre aficionado, heading to the best theater in New Jersey can be an experience like no other. Some theatres are classified as the best ones based on a few key factors – whether they are historical landmarks, whether they have great sound and light equipment, whether they put on great shows, and whether they cater to the community in any way. With all these parameters in mind, we've curated a list of the best theaters in New Jersey that you should check out. Keep reading!
1. The Strand Centre for the Arts, Lakewood, NJ
When we're talking about the top theatres in NJ, there's no way we can miss out on the Strand Centre for the Arts in Lakewood. It is a historic landmark, and was opened in 1922. Since then, some of the most famous artists have performed on its stage. Broadway producers are known to test performances here before their main release in New York City because this theatre has a fantastic design along with excellent acoustics. Due to its great preservation, This theatre is a part of the National Register of Historic Places and sees a lot of foot traffic as its schedule is packed with many amazing events.
2. The Landmark Loew's Jersey Theatre
Another historical site, this theatre opened all the way back in 1929 and is known for having stunning interiors that lend themselves beautifully to any production. What's interesting is that this theatre was in a very neglected state till the 1990s when it was completely refurbished and restored. It retains its original chandeliers and even a brilliant marquee. The Landmark Loew's Theater has many enthusiastic fans who work very hard to keep the historic theater alive by visiting regularly and buying tickets to numerous shows.
3. The State Theatre New Jersey, New Brunswick
Are you looking for a theatre that can offer you some old world charm? Then, The State Theatre is the perfect option for you as it is a vaudevillian and silent film theater. This theatre had opened in 1921, and retains all its older architecture, in spite of the renovations it underwent in 2004. It is New Jersey's second largest theater. The gilded interior will surely take your breath away when you sit down on a red velvet seat to be swept away by the show that has been put on.
4. Paper Mill Playhouse, Millburn, New Jersey
If you like visiting spaces that were originally designed to be something else, then the Pape Mill Playhouse in Millburn New Jersey will be a great option for you. As the name suggests, thePaper Mill Playhouse was originally a paper mill.  Back in 1934, it was then repurposed as a theater. It is known for putting on fantastic performances.
5. Hopewell Theatre, New Jersey
Finally, if you're looking for a theatre that ticks all the boxes – that is, it's historical, puts on great shows, has fantastic light and sound equipment, and is a major part of the community – then the Hopewell Theatre in New Jersey is your best bet. This theatre is known for putting up a variety of shows ranging from plays to musical performances.
Want to visit the best theaters in New Jersey with your family?  Click here to know more.
Hello! My name is Mr. Abbax khan. I am a content writer & full-time professional Web Designer and Developer specially WORDPRESS with vast experience. I started my graduation in 2016 and graduated in 2020. I'm a professional article and blog writer, has written dozens of content on different topics and worked with professionals all over the globe.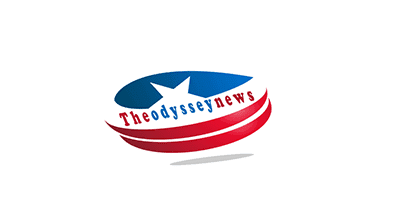 9 KEY WAYS TO FEEL CALMER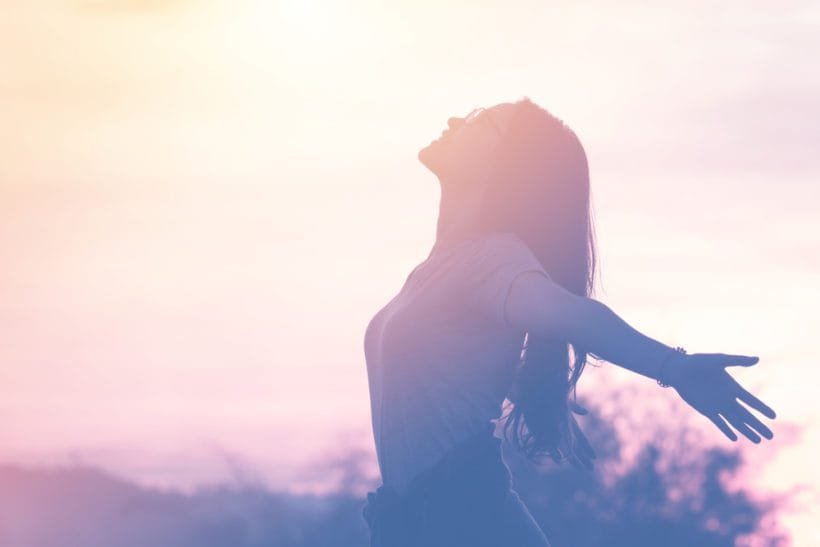 You may be exercising hard and watching your food intake, but if you don't combat stress you may find it very hard to lose weight as stress can caused you to hang onto unwanted body fat. Here's how you can get rid of stress.
Trying to lose weight and struggling? Stress can make you gain weight, firstly because you'll be more tempted to overeat and snack on unhealthy treats. Secondly because when you are in a stressful situation, your brain will tell your cells to release a burst of adrenaline to help you cope with the stress, so that you can fight or run from the 'danger' it perceives you to be facing.
You also get a surge of cortisol, which tells your body to replenish energy, and this can make you very hungry. Your body will continue to release cortisol while you remain stressed, so prolonged periods of stress can have a significant effect on your waistline.
Thirdly, being stressed or overly concerned about something can interfere with your sleep, and this can change the hormone balance in the body, which in turn can increase hunger. Leptin is a hormone that signals when we are full, and when we don't get enough sleep, the release of leptin slows down.
Sleep deprivation also causes our body to release ghrelin, a hormone that signals hunger. So lack of sleep through being stressed or being unable to switch off your mind can mean you'll overeat and your body will naturally want to store more body fat.
So how can you get your stress levels under control so that you can lose weight and get fit? Yoga or meditation will help, but there are other things you can do that will also make a difference. Reducing sugar and caffeine intake can help, as these can affect your mood and will do little to bring your stress levels down.
Switch off your brain before bedtime
Try to switch your brain off at night. Read a good book (avoiding anything too extreme like a horror story) so that you have a chance to distract yourself from the day's events before you go to sleep.
Clear the bedroom clutter
Make sure your bedroom is tidy and free from clutter. Leave technology out of the bedroom. Switch your phone off and put tablets and laptops away. Pick up any stray items of clothing on the floor, or towels that you meant to put away earlier. Make sure your bedroom offers the calmest possible environment and is a sanctuary where you can truly relax.
Shut your blinds
Try to make your room caveman dark, so that you can sleep well. Switch off anything that brings light into the room, like mobile phones or portable phones that charge overnight. Draw the curtains or shut the blinds as tightly as possible.
Just say no
If your stress is caused by others expecting too much from you, either at home or at work, set some boundaries. Don't be the first to volunteer to take on new tasks or projects at work, especially if you've already got a lot on your plate.
If someone asks you to do something and you genuinely think it will add more stress and pressure, say no. Be polite. Just be honest. We're so conditioned to doing what others want, but in the end, it can make us stressed and miserable.
Go outside
Get plenty of fresh air. The mental health charity Mind recommends outdoor exercise as a great way of improving your mood and being outside is a natural mood booster. If you have a stressful job, always take some time at lunch to go out for a walk and get some fresh air, even if it's only for 10 or 15 minutes.
Breathe deeply
It sounds so simple, but it works. All you need do is inhale through your nose, and gentle exhale through your mouth. Make sure you are sitting up straight as you do this. Deep breathing in this way can reduce the effects of stress by slowing your heart rate and lowering your blood pressure.
Keep a stress diary
Get some perspective by making a note of anything that happens which stresses you out during the day and then maybe, over the course of a week or two, you can give some thought to how you can eliminate or control those stressors. It might mean being more assertive and learning to say no, or avoiding certain situations that add stress.
Watch cheerful TV, sleep well
Avoid horror films or graphic scenes of violence before bedtime, as this can increase your heart rate and your stress levels. If you like to watch TV before bed, watching a comedy show will be a much better choice.
Unload on someone you trust
Find a good friend or trusted confidante to whom you can unload and get your stress out from time to time. Now and again you may need to do the same for them!
Make a to-do list
If you're stressed because you've got so much going on and so many things to do, make a to-do list for the next day before you go bed, so that you're less likely to lie awake worrying about all the things you've got to do. Prioritise the tasks on that list the next day and make sure you only do the important tasks first.
Closing your mailbox and web browser for an hour or two while you the most important tasks will help you get them done more easily.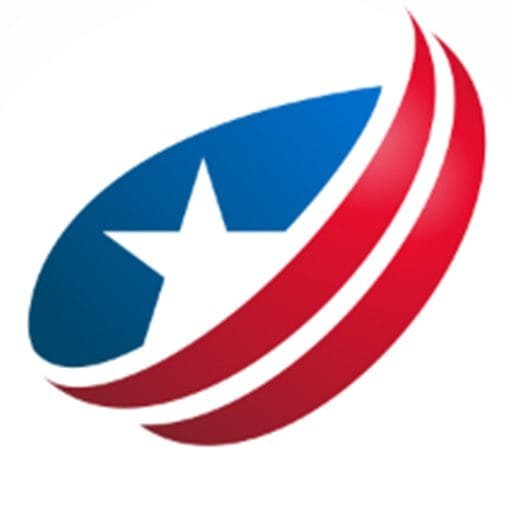 Odyssey has been the lead content writer and content marketer. He has vast experience in the field of writing. His SEO strategies help businesses to gain maximum traffic and success.