5 Painful Mistakes Data Engineers Make and How to Avoid Them
It is always called that data science is the sexiest job in the 21st century. But now, data engineering careers are poised to give data scientist's tough competition. Data engineering jobs are gaining more attention than data science jobs. When you decide that data engineering is your field, you need to understand that becoming a data engineer is a career, not a destination. Usually, people talk about the positive aspect, but nobody talks about the mistakes and how to avoid them.
So, it's not easy, and data engineering professionals keep complaining that there is a massive gap between self–educated data engineer skills and real–world working in that field. Here are five common mistakes and traps that even the most skilled data engineers can fall into and what you can do to avoid pitfalls.
Common Mistakes that Data Engineers Make
The following are the common mistakes usually made by data engineers in their careers.
1. Not Considering Needs of End Users
One of the most common mistakes that data engineers usually make is paying attention to the needs of the end users. Many articles published on the internet discuss this topic, but engineers still avoid it. The data engineering decision is driven by the organization's goal and customer needs.
So, it is best to ask questions:
· What tools and programs can you access?
· Are your data structures easy to access?
· What are the general skillsets?
· Is the end user known about SQL?
Even the most technologically advanced system is good as its end-user usefulness, so their requirement should be prioritized in the development process.
2. Builds Complex Logic in All
Data becomes complex, and delivery timelines shrink, so it is the nature of data engineers to build complex systems. Complex systems have thousands of lines of code, and only some are structured, making them difficult to maintain. Often, it becomes impossible to debug when an issue occurs and is only solved by the original developer. Thus, it is the responsibility of data engineers to build a simple system that is easy to understand for a newbie.
It is crucial to maintain an excellent modular structure for work, build functions that are easy to understand, and use appropriate naming conventions. Also, remember that you don't have to plan everything when designing scalable architectures. What may seem obvious now might change later. You should have the plan to scale your software and how you will respond to evolving needs without causing any inconveniences for current users.
3. Not Asking Questions
The most significant mistake data engineers make in their starting careers is not asking questions. The data is carved in stone, but without clarity of how it should be put together and its purpose, new data engineers often lose sight of what they are trying to accomplish. Discovering the desired business benefit of each project makes prioritization on how to scrape and manage data smoothly.
So, raising the question in any project is essential, and they are more crucial than ever in the world of data. Asking questions will enable you to avoid costly mistakes, miscommunications, and misunderstandings among team members. At every step of the project, you need to ask questions because it ensures what is building and what is required.
A few of the popular questions are:
· What data needs to be collected?
· What problems are we trying to solve?
· What is the deadline for completing the task?
· What do we need to solve the problem?
· What is the time limit to complete the project?
4. Not Making their Fundamentals Strong
Most data engineers make a significant mistake by not making their fundamentals strong. It is expected from data engineers to have strong command in coding/scripting and SQL. However, if a data engineer does not work on a simple project and directly jumps to write a complex data pipeline, it creates a mess in coding.
So, data engineers should be conversant enough in databases and relational database management systems. It will create problems even in the simple data model if you don't understand the difference between the primary and surrogate keys, it will create problems even in the simple data model.
5. Not Checking Data Accuracy
Many types of data are used in the systems you designed. These data may come from many sources. Data engineers must be aware of the importance of accuracy as there are
more information sources daily. Let's assume you are the data engineer responsible for your company's sales and marketing systems. You might be responsible for building data pipelines or dealing with different types of information.
· Social media data.
· Search engine data.
· Data warehouses and ERPs can provide order information data.
· Salespeople and employee information from the HRMS systems.
· Information and financial forecasts.
The social media data and search engine data are intuitively interpreted. However, it requires a lot more cleaning. You might think upstream systems such as ERPs or data warehouses would have clean data. Despite your best efforts to ensure accuracy, errors and issues can always occur in intermediate transformations before you receive the data. This could have an enormous impact on the system you create.
Data engineers should remember the golden rule. Only assume that the data is correct if you've done your checks. To ensure accuracy, you should include standard checks in your development process. SQL allows you to create queries that highlight discrepancies at your end. This can make the difference between success and failure in a project.
Conclusion
Data engineering is a great way to build a career in the data world. The demand for data is increasing, and the development of big data technologies to aid in response to the demand. Job opportunities are growing, and many people are attracted to them, ultimately increasing the competition. So, obtaining data engineering certification and differentiating you from others is essential.
I'm a professional Web and graphic designer with 5 years of experience in developing web design skills.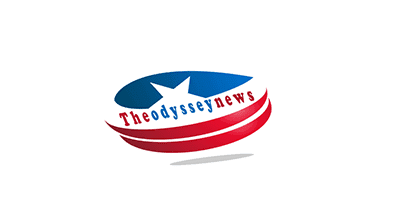 7 Compelling Reasons to Consider Rick Simpson Oil for Your Health Needs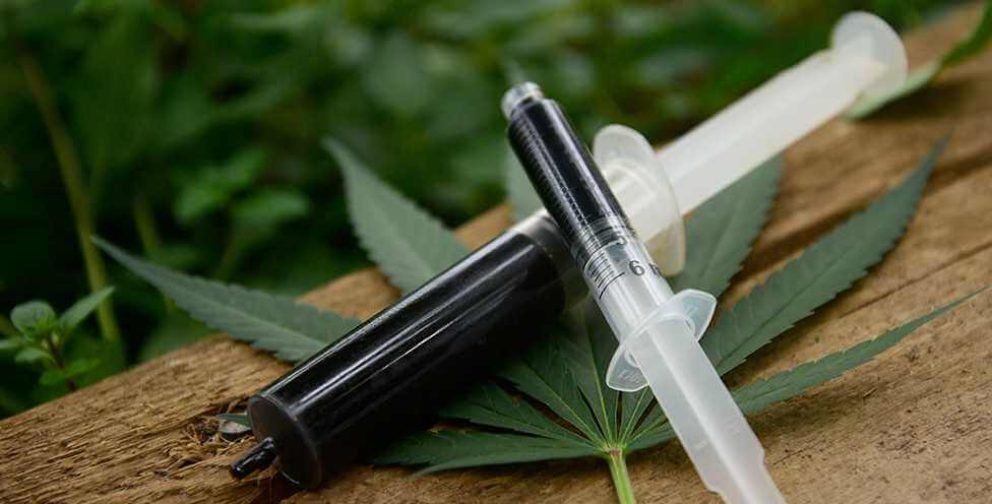 Rick Simpson Oil (RSO) has become a popular alternative treatment for a wide range of conditions due to its therapeutic benefits. RSO is a highly concentrated cannabis oil made through solvent extraction methods. The oil contains high levels of THC, the psychoactive component in cannabis, and other beneficial compounds such as cannabinoids, terpenes, and flavonoids. In this article, we will delve into the many benefits of RSO.
Pain Relief
RSO is commonly used for its analgesic properties, providing relief from chronic pain. The cannabinoids in RSO interact with the endocannabinoid system, which regulates pain, mood, and appetite. RSO binds to receptors in the brain and nervous system, reducing pain signals and providing relief from conditions such as arthritis, multiple sclerosis, and cancer.
Anti-inflammatory Properties
RSO has anti-inflammatory properties that make it an effective treatment for conditions characterized by inflammation, such as arthritis, Crohn's disease, and asthma. Inflammation is a natural response of the immune system to injury and infection, but chronic inflammation can lead to tissue damage and contribute to the development of various diseases. The cannabinoids in RSO inhibit the production of pro-inflammatory cytokines, reducing inflammation and providing relief from symptoms.
Cancer Treatment
One of the most well-known benefits of RSO is its potential as a cancer treatment. RSO has been shown to induce cell death in cancer cells, prevent the growth of tumors, and inhibit the spread of cancer to other parts of the body. RSO is often used in conjunction with chemotherapy and radiation therapy to alleviate side effects such as pain, nausea, and vomiting.
Anxiety and Depression
RSO has been shown to be effective in treating anxiety and depression. The cannabinoids in RSO interact with the brain's receptors that regulate mood and emotions, reducing symptoms of anxiety and depression. Patients who use RSO often report feeling relaxed and calm after taking it.
Neuroprotective Properties
RSO has neuroprotective properties that make it an effective treatment for neurological disorders such as epilepsy, Parkinson's disease, and multiple sclerosis. The cannabinoids in RSO help to protect nerve cells from damage and inflammation, reducing symptoms and improving overall function.
Appetite Stimulation
RSO has been shown to stimulate appetite, making it an effective treatment for conditions that cause loss of appetite and weight loss, such as HIV/AIDS and cancer. RSO is often used as a complementary treatment to improve the quality of life of patients undergoing chemotherapy.
Sleep Aid
RSO can also be an effective sleep aid for patients suffering from sleep disorders such as insomnia. The cannabinoids in RSO interact with receptors in the brain that regulate sleep, promoting relaxation and inducing sleep.
In conclusion, RSO has many potential benefits that make it a viable alternative treatment for various conditions. However, it is important to note that RSO should only be used under the guidance of a medical professional, as it may interact with other medications and have side effects. Additionally, the legality of RSO varies depending on the jurisdiction, so patients should be aware of local laws before using it. Despite these considerations, RSO offers a natural and effective alternative treatment for patients seeking relief from chronic conditions.
I am a professional content writer.
The Risks of RSO Belly Button Injections: Why It's Not a Safe Method of Cannabis Administration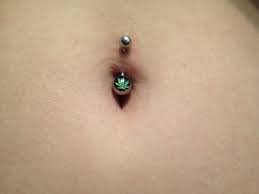 RSO, or Rick Simpson Oil, is a potent cannabis extract that is known for its high concentration of THC and CBD. It is typically made by soaking cannabis flower in a solvent such as ethanol, which extracts the plant's cannabinoids and terpenes. While RSO is commonly used for medicinal purposes, some people have reported using RSO belly button injections as a method of administration.
The idea behind RSO belly button injections is that the belly button, or navel, is a highly absorbent area of the body. By injecting RSO directly into the belly button, the cannabinoids are believed to be absorbed more efficiently into the bloodstream, resulting in a stronger and more immediate effect.
However, there is limited scientific evidence to support the use of RSO belly button injections. While the belly button does contain blood vessels and nerve endings, it is not a common site for drug administration. In fact, injecting drugs into the belly button can be dangerous and potentially life-threatening.
Firstly, injecting RSO into the belly button can cause serious infections. The belly button is home to a variety of bacteria and fungi, and injecting RSO directly into this area can introduce harmful microorganisms into the body. This can lead to serious infections such as sepsis, which can be life-threatening if left untreated.
Secondly, injecting RSO into the belly button can cause damage to the surrounding tissues and organs. The belly button is connected to several important structures in the body, including the bladder, intestines, and reproductive organs. Injecting RSO directly into this area can cause inflammation, scarring, and damage to these structures, which can lead to serious health complications.
Thirdly, RSO belly button injections can result in an overdose. RSO is a highly concentrated cannabis extract, and injecting it directly into the bloodstream can cause a rapid and intense high. This can lead to symptoms such as dizziness, nausea, vomiting, and even loss of consciousness. In severe cases, an RSO overdose can be fatal.
It is important to note that there are safer and more effective methods of administering RSO for medicinal purposes. For example, RSO can be taken orally, mixed into food or drinks, or applied topically to the skin. These methods allow for a slower and more controlled release of the cannabinoids, which can provide therapeutic benefits without the risks associated with belly button injections.
In conclusion, RSO belly button injections are a risky and potentially dangerous method of administering cannabis extract. While the belly button may be a highly absorbent area of the body, injecting RSO into this area can cause serious infections, damage to surrounding tissues and organs, and even overdose. There are safer and more effective methods of administering RSO for medicinal purposes, and it is important to consult with a healthcare provider before using any cannabis products for medical purposes.
I am a professional content writer.
The Six Advantages of Glass Shower Enclosure Toronto
A shower enclosure made entirely of glass adds a touch of class to any bathroom. In addition to increasing the worth of your home, the advantages they have over standard custom glass shower enclosure toronto are numerous. Listed here are the top six arguments in favor of installing a frameless glass shower enclosure in your next bathroom remodel.
A more airy, luminous layout
A large, heavy frame surrounding an old, cloudy glass shower enclosure toronto will prevent much of the available light from entering the bathroom. The absence of metal framing surrounding the glass panels in a frameless shower lets in more light, creating a sense of spaciousness and openness. Every little of illumination helps, but it really makes a difference in a small bathroom. The bathroom will feel more airy and light thanks to the thicker, clearer architectural glass shower.
Simpler to Maintain
It's never enjoyable to clean the bathroom. A shower with a frameless glass door is much less hazardous to clean than a framed one.
Shower enclosures without metal frames are much simpler to maintain. The smooth surface of the glass makes it less likely that dust and debris will collect there over time. You only need a squeegee and some gentle cleaners to maintain your shower looking like new because there is no metal or wood structure to collect soap scum and mildew. Here at Elite Showers, we can protect your glass from hard water stains and soap scum with any one of several coatings.
Increased Resell Value
Stunning custom frameless shower enclosures, like the ones made by Elite Showers, can increase a home's resale value and make it more appealing to buyers. Frameless showers are more desirable to buyers because of their contemporary style and because they add value to your home.
So, a frameless glass shower enclosure toronto is a good investment if you intend to sell your property in the near future.
Sizes Made to Order
When your previous custom glass shower enclosure was installed, it was constructed to be as close to a standard size as possible so that standard glass could be used. The Plano home builder probably slid the glass into the frame to cover up the fact that it does not fit the opening properly. Standard glass stuffed into a custom opening may be to blame for any accumulation or water seepage. Here at Elite Showers, we take precise measurements of your shower opening and have the glass custom-cut to fit. We can custom-build a frameless glass enclosure to accommodate any space, from a compact alcove to a spacious walk-in shower.
Frameless glass showers, in contrast to traditional custom glass shower enclosure, may be tailored to accommodate virtually any bathroom. We can custom-build a frameless glass shower enclosure toronto to accommodate any space, from spacious master bathrooms to compact guest bathrooms. We may send a representative to your Plano or McKinney area home the very following day to take measurements for a custom shower enclosure from Elite Showers.
Unlimited Potential for Creativity
Frameless shower glass provides your designer with virtually limitless configuration possibilities when replacing an existing custom glass shower enclosure. We can custom-cut a piece of frameless architectural glass to fit any size or shape of shower enclosure. Bathrooms can be remodeled with marble, granite, or tile, so there is no need to worry about picking a material to match the current design scheme.
There is a vast variety of Curved glass shower enclosure available, from the simplest of rectangular shapes to the most elaborate. When you remove the constraining metal structure, the sky's the limit.
The bathroom will appear larger.
Finally, if you want your bathroom to look larger, consider installing a frameless glass shower enclosure toronto. The absence of metal framing around the edges of the glass makes the area seem larger than it actually is. If you have a small bathroom and are searching for methods to make it seem larger, replacing your custom glass shower enclosure door with a frameless one is a wonderful place to start. The size of your bathroom will seem deceptively larger.
In comparison to custom glass shower enclosures, frameless models are more aesthetically pleasing, practical, and long-lasting.