5 Investing Tips For The Beginners – Must Read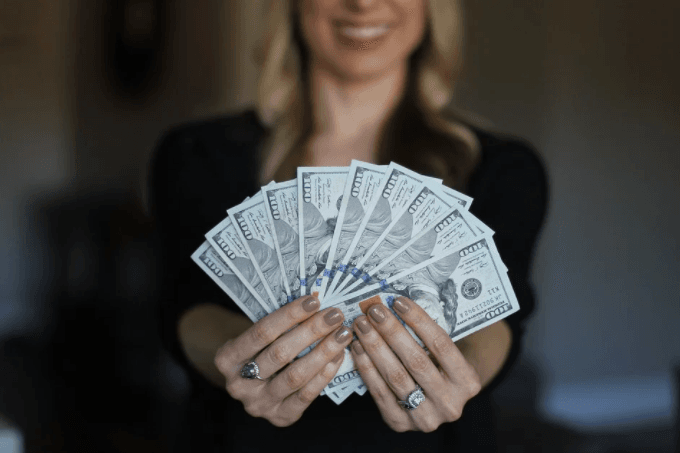 Introduction 
To start a business the first thing that one should keep in mind is how to write a business plan and how you should invest in that. It is quite obvious to be unsure of how you should start the process. Investing for the first time can be very intimidating for beginners.
Not only beginners but for people with experience also get confused sometimes. Therefore, we have investing tips to share that can actually show you the right way to invest in something, without getting cheated.
In this article, we will talk about the 5 most rated investing tips that save you from the dilemma that you have during investing. Let's jump right in, beginners!
5 Investing Tips For The Beginners
A business is never without money though there are ways on how to start a business with no money. Let me tell you, that's the beginning, in the long run, money has to be involved.
Investment Goals And Doing It Early- Investing Tips
Once you have started the journey it is the right time to decide what you want against your investment. Keeping aside the ultimate goal which is to make money, there are different needs as well. You must consider capital appreciation with the safety of capital including income. Your age, financial positions, and private circumstances are also something you should focus on.
Keep one thing in mind the earlier you start investing, the better. Experts say that the sooner you start investing the less money you will be needing each year in terms of achieving your spot. Don't get nervous before investing, as your take-home pay will compound over time.
Automatic Investments And Focus On Your Finances- Investing Tips
For automatic investments, keep an amount of money separate for every month. You can go on with investment plans through several brokerage service firms as well as automated investment services. If you do this, it will help you dodge stalling, and keep you away from consistent investment.
Before you start with your investing process, you should give a long thought to how much money you have and how much is going to go away. Be very realistic about it, to gain something you have to give something up. Never invest all you have got, nor invest an amount that will be just a waste. Make a fair judgment in everything, including saving for your monthly bills, loans, etc.
Learn Investing And Start Retirement Accounts- Investing Tips
Once you have chalked out your finances, it is time to learn about investing and marketing strategies.  Go give basic terminologies a read, and learn to make coherent decisions, study growth stocks, bonds, mutual funds, etc. Also focus on other details like diversification, market efficiency, and portfolio optimization.
Now, think about retirement accounts, where there are several tax advantages. In a few cases you will find that initial investments can be tax-deductible like IRA's and 401 Ks. Others expect you to pay taxes up-front but withdrawing funds during retirement, they don't. You can also check your employer if his or her personal retirement contributions match or not.
Careful Of Commissions And Diversify Your Investment- Investing Tips
In the journey, you will meet some confident-looking professionals who will try to get into your head, to make you buy investments that profit them with commissions.
Be smart, and decline, if you haven't done your research properly. These professionals are well known for their trickery to sell products that pay them commission, but they pay less to their buyers.
In markets, there is always a tide, as things are never fixed in one place. There will be times when the stocks will go down and you might have to lose money, to prevent it, hold your diversified portfolio. In doing so you will have some stocks that are rising, even the rest are falling. One option to invest overseas is in the United States.
Read Also:  Finance Team, Dream Land Estate, Follow The Fashion, Online Health Media, Emblem Wealth & Online Marketing Tools, Search Engine Magazine, Social Media Magazine, Mashum Mollah, Blog Stellar.
Study Portfolio And Stay Informed- Investing Tips 
This field needs you to often study your portfolio, as whatever you are today you may not be that tomorrow, meaning you might have something that is interesting in the market job, but there is no guarantee that this quality of yours will still be interesting later, as things continuously change. Therefore, you should be aware of what you have, and how it can be modified in the future. Remember, whenever the economic climate shifts, you should make changes to your investment as well.
You should always study the markets, go through recent changes, know the history and read up things that you have invested in. you should keep searching for resources that are able to match the market trends along with the global economy.
Read Also: Content Rally, Tech Trends Pro, Rsl online, Real Wealth Business, Online News Buzz , Tour And Travel Blog, Dream And Travel, Smart Business Daily, Sb News Room.
Wrapping it All Up
There you go with 5 Investing Tips For The Beginners, these investing tips are for beginners who should read all of them well enough before putting their money to work.
These investing tips are not only for beginners but also for professionals who get confused at times. Investing can be the best move you can make but it can start in a tough way. Therefore, you can pick an investment strategy that will work for you. Once you know all the tricks and turns in investments, you will be qualified to expand your strategies and kind of investments.
Leave a comment on the comment box and share your experience with us. You can also post investing tips that you have discovered during your investment journey.
Hello! My name is Mr. Abbax khan. I am a content writer & full-time professional Web Designer and Developer specially WORDPRESS with vast experience. I started my graduation in 2016 and graduated in 2020. I'm a professional article and blog writer, has written dozens of content on different topics and worked with professionals all over the globe.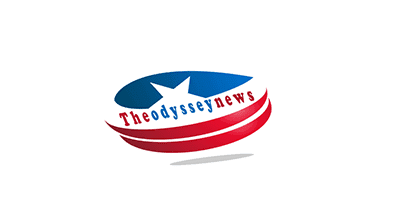 Stocks Finish Almost Flat in Teeter-Totter Session: Markets Wrap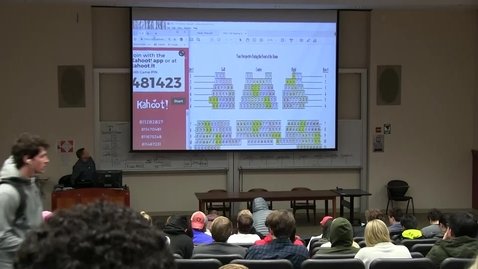 The stock market had a hard time finding direction on Wednesday, with traders assessing comments from central bank chiefs about the outlook for the economy and interest rates.
The S&P 500 closed little changed and slightly above the Fibonacci 38.2% retracement level of about 3,815 that investors have been closely watching. Quarterly rebalancing of portfolios contributed to the market choppiness. Treasuries and the dollar advanced.
Federal Reserve Chair Jerome Powell said the US is in "strong shape" and "well positioned to withstand tighter monetary policy." He reiterated the commitment to bring inflation down, adding that the process is likely to cause some "pain." Powell spoke on a panel with European Central Bank President Christine Lagarde and Bank of England Governor Andrew Bailey.
Volatility gripped markets this year on concern that a hawkish Fed could tip the economy into a recession. The S&P 500 is on course for its worst quarter since March 2020 amid a surge in Treasury yields. The US central bank was in denial about inflation and moved too slowly in trying to quell rising prices. That has put it on a trajectory to create a recession, if it hasn't already done so, according to Rob Arnott at Research Affiliates.
"The froth certainly appears to have been taken out of the financial markets by this year's stock-and-bond pullback," said James Solloway, chief market strategist at SEI. "That's the good news. The bad news is that an economic recession and a corresponding decline in earnings might not yet be fully priced into markets."
The bond market shifted to price in a half-point rate cut in the Fed's benchmark rate at some point in 2023, as traders upped their bets on a recession eventually halting the central bank's aggressive tightening campaign.
Fed Bank of Cleveland President Loretta Mester said officials must not be complacent about increases in long-term inflation expectations and should act forcefully to curb price pressures. US consumer spending expanded in the first quarter at the softest pace of the pandemic recovery, marking a surprise sharp downward revision that suggests an economy on weaker footing than previously thought.
Chief financial officers are growing increasingly downbeat about the economy this year, with a measure of sentiment falling to the lowest in nearly a decade. Respondents reduced their expectations for growth, according to the latest quarterly results of The CFO Survey, a collaboration of Duke University's Fuqua School of Business and the Fed Banks of Richmond and Atlanta.
"As pre-earnings announcements and analyst revisions hit the tapes, we should have a sense of whether the business side of the equation agrees with what consumers are saying," said Quincy Krosby, chief equity strategist at LPL Financial.
In corporate news, Peloton Interactive Inc. sank after UBS reaffirmed its sell rating on the at-home fitness company, citing negative user trends. Carnival Corp. slumped as Morgan Stanley analysts warned that the cruise vacation firm's shares are at risk of losing all of their value in the event of another demand shock. Bed Bath & Beyond Inc. plunged as the home-goods retailer reported disappointing results.
What to watch this week:
China PMI, Thursday
US personal income, PCE deflator, initial jobless claims, Thursday
Eurozone CPI, Friday
US construction spending, ISM Manufacturing, Friday
Some of the main moves in markets:
Stocks
The S&P 500 was little changed as of 4 p.m. New York time
The Nasdaq 100 rose 0.2%
The Dow Jones Industrial Average rose 0.3%
The MSCI World index fell 0.6%
Currencies
The Bloomberg Dollar Spot Index rose 0.5%
The euro fell 0.7% to $1.0441
The British pound fell 0.5% to $1.2117
The Japanese yen fell 0.3% to 136.59 per dollar
Bonds
The yield on 10-year Treasuries declined eight basis points to 3.09%
Germany's 10-year yield declined 11 basis points to 1.52%
Britain's 10-year yield declined eight basis points to 2.38%
Commodities
West Texas Intermediate crude fell 2.2% to $109.31 a barrel
Gold futures were little changed
Odyssey has been the lead content writer and content marketer. He has vast experience in the field of writing. His SEO strategies help businesses to gain maximum traffic and success.