5 Investing Tips For The Beginners – Must Read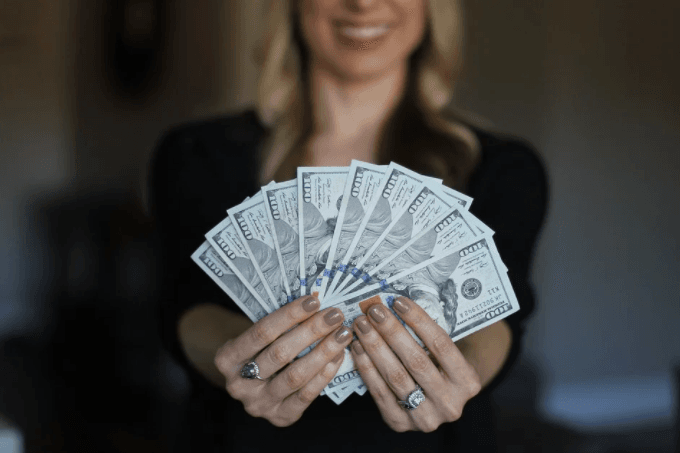 Introduction 
To start a business the first thing that one should keep in mind is how to write a business plan and how you should invest in that. It is quite obvious to be unsure of how you should start the process. Investing for the first time can be very intimidating for beginners.
Not only beginners but for people with experience also get confused sometimes. Therefore, we have investing tips to share that can actually show you the right way to invest in something, without getting cheated.
In this article, we will talk about the 5 most rated investing tips that save you from the dilemma that you have during investing. Let's jump right in, beginners!
5 Investing Tips For The Beginners
A business is never without money though there are ways on how to start a business with no money. Let me tell you, that's the beginning, in the long run, money has to be involved.
Investment Goals And Doing It Early- Investing Tips
Once you have started the journey it is the right time to decide what you want against your investment. Keeping aside the ultimate goal which is to make money, there are different needs as well. You must consider capital appreciation with the safety of capital including income. Your age, financial positions, and private circumstances are also something you should focus on.
Keep one thing in mind the earlier you start investing, the better. Experts say that the sooner you start investing the less money you will be needing each year in terms of achieving your spot. Don't get nervous before investing, as your take-home pay will compound over time.
Automatic Investments And Focus On Your Finances- Investing Tips
For automatic investments, keep an amount of money separate for every month. You can go on with investment plans through several brokerage service firms as well as automated investment services. If you do this, it will help you dodge stalling, and keep you away from consistent investment.
Before you start with your investing process, you should give a long thought to how much money you have and how much is going to go away. Be very realistic about it, to gain something you have to give something up. Never invest all you have got, nor invest an amount that will be just a waste. Make a fair judgment in everything, including saving for your monthly bills, loans, etc.
Learn Investing And Start Retirement Accounts- Investing Tips
Once you have chalked out your finances, it is time to learn about investing and marketing strategies.  Go give basic terminologies a read, and learn to make coherent decisions, study growth stocks, bonds, mutual funds, etc. Also focus on other details like diversification, market efficiency, and portfolio optimization.
Now, think about retirement accounts, where there are several tax advantages. In a few cases you will find that initial investments can be tax-deductible like IRA's and 401 Ks. Others expect you to pay taxes up-front but withdrawing funds during retirement, they don't. You can also check your employer if his or her personal retirement contributions match or not.
Careful Of Commissions And Diversify Your Investment- Investing Tips
In the journey, you will meet some confident-looking professionals who will try to get into your head, to make you buy investments that profit them with commissions.
Be smart, and decline, if you haven't done your research properly. These professionals are well known for their trickery to sell products that pay them commission, but they pay less to their buyers.
In markets, there is always a tide, as things are never fixed in one place. There will be times when the stocks will go down and you might have to lose money, to prevent it, hold your diversified portfolio. In doing so you will have some stocks that are rising, even the rest are falling. One option to invest overseas is in the United States.
Read Also:  Finance Team, Dream Land Estate, Follow The Fashion, Online Health Media, Emblem Wealth & Online Marketing Tools, Search Engine Magazine, Social Media Magazine, Mashum Mollah, Blog Stellar.
Study Portfolio And Stay Informed- Investing Tips 
This field needs you to often study your portfolio, as whatever you are today you may not be that tomorrow, meaning you might have something that is interesting in the market job, but there is no guarantee that this quality of yours will still be interesting later, as things continuously change. Therefore, you should be aware of what you have, and how it can be modified in the future. Remember, whenever the economic climate shifts, you should make changes to your investment as well.
You should always study the markets, go through recent changes, know the history and read up things that you have invested in. you should keep searching for resources that are able to match the market trends along with the global economy.
Read Also: Content Rally, Tech Trends Pro, Rsl online, Real Wealth Business, Online News Buzz , Tour And Travel Blog, Dream And Travel, Smart Business Daily, Sb News Room.
Wrapping it All Up
There you go with 5 Investing Tips For The Beginners, these investing tips are for beginners who should read all of them well enough before putting their money to work.
These investing tips are not only for beginners but also for professionals who get confused at times. Investing can be the best move you can make but it can start in a tough way. Therefore, you can pick an investment strategy that will work for you. Once you know all the tricks and turns in investments, you will be qualified to expand your strategies and kind of investments.
Leave a comment on the comment box and share your experience with us. You can also post investing tips that you have discovered during your investment journey.
Hello! My name is Mr. Abbax khan. I am a content writer & full-time professional Web Designer and Developer specially WORDPRESS with vast experience. I started my graduation in 2016 and graduated in 2020. I'm a professional article and blog writer, has written dozens of content on different topics and worked with professionals all over the globe.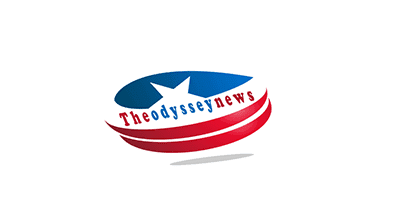 Violent Typhoon Mawar sets sights on Philippines, Taiwan and Japan after blow to Guam
The powerhouse typhoon is the equivalent of a very strong Category 4 hurricane as it approaches the northernmost island of the Philippines before turning to the north, continuing its damaging path.
Japan says scrambled fighter jets after Russian planes spotted
The country's defence ministry says Russian 'intelligence-gathering' aircraft spotted near its coasts along the Pacific Ocean and Sea of Japan.
Japan scrambled fighter jets after spotting Russian "intelligence-gathering" aircraft off its coasts along the Pacific Ocean and Sea of Japan on Thursday, the country's defence ministry has said.
One Russian aircraft travelled from Japan's north down along part of its west coast, while the other took a similar route along the opposite coast and returned the same way, the Joint Staff office run under the defence ministry said in a brief statement.
"In response, fighters of the Air Self-Defence Force's Northern Air Force and other units were scrambled," it added.
There was no further information on the incident, which comes days after Japan hosted Ukrainian President Volodymyr Zelenskyy at the summit of Group of Seven (G7) – a grouping of rich nations – in Hiroshima city.
Japan has joined Western allies in sanctioning Moscow over its February 2022 invasion of Ukraine, and has warned of the threat posed by Russia.
Its latest security document, which once called for enhanced ties and cooperation with Russia, now warns that Moscow's military posturing in Asia and cooperation with China are "a strong security concern".
Last May, Chinese and Russian military jets carried out joint flights near Japan immediately after a meeting of the United States-led Quad grouping in Tokyo. India and Australia are other members of Quad.
And more recently, Moscow has carried out military exercises, including test-firing missiles, in the Sea of Japan.
Russia considers Japan to be a "hostile" country – a designation it shares with all European Union countries, the US and its allies, including the United Kingdom and Australia.
Tokyo had complex relations with Moscow before the invasion of Ukraine in February, and the two sides have yet to sign a post-World War II peace treaty.
Attempts to do so have been hampered by a long-running dispute over islands controlled by Russia, which calls them the Kurils.
France bans short-haul flights to cut carbon emissions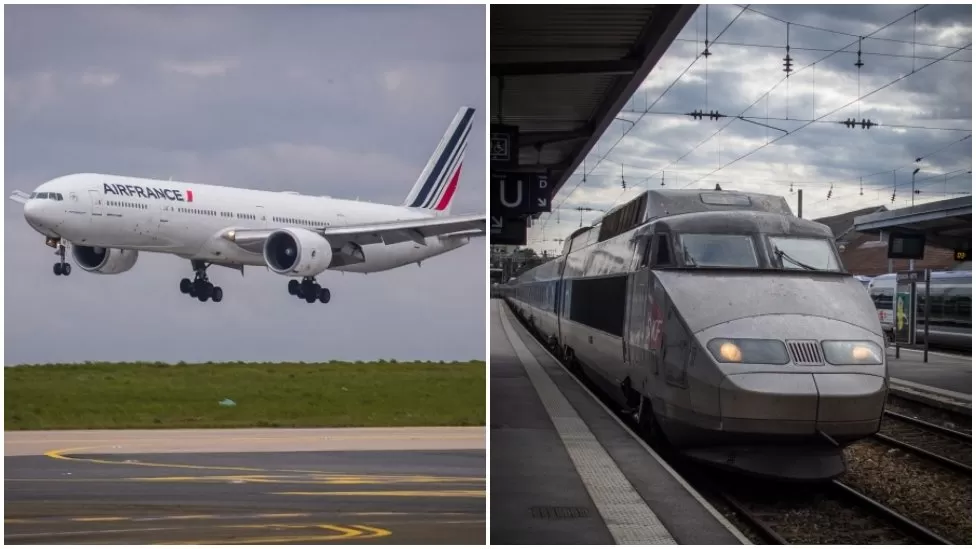 France has banned domestic short-haul flights where train alternatives exist, in a bid to cut carbon emissions.
The law came into force two years after lawmakers had voted to end routes where the same journey could be made by train in under two-and-a-half hours.
The ban all but rules out air travel between Paris and cities including Nantes, Lyon and Bordeaux, while connecting flights are unaffected.
Critics have described the latest measures as "symbolic bans".
Laurent Donceel, interim head of industry group Airlines for Europe (A4E), told the AFP news agency that "banning these trips will only have minimal effects" on CO2 output.
He added that governments should instead support "real and significant solutions" to the issue.
Airlines around the world have been severely hit by the coronavirus pandemic, with website Flightradar24 reporting that the number of flights last year was down almost 42% from 2019.
The French government had faced calls to introduce even stricter rules.
France's Citizens' Convention on Climate, which was created by President Emmanuel Macron in 2019 and included 150 members of the public, had proposed scrapping plane journeys where train journeys of under four hours existed.
But this was reduced to two-and-a-half hours after objections from some regions, as well as the airline Air France-KLM.
French consumer group UFC-Que Choisir had earlier called on lawmakers to retain the four-hour limit.
"On average, the plane emits 77 times more CO2 per passenger than the train on these routes, even though the train is cheaper and the time lost is limited to 40 minutes," it said.
It also called for "safeguards that [French national railway] SNCF will not seize the opportunity to artificially inflate its prices or degrade the quality of rail service".
I am an experienced financial analyst & writer who is well known for his ability to foretell market trends as well.