5 estrategias esenciales de generación de leads B2B para el crecimiento empresarial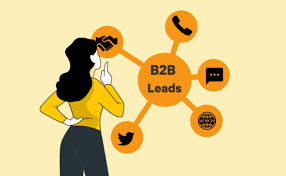 "Cuantos más clientes podrían obtener, mejor se verá su canal de ventas y mayores serán las posibilidades de crecimiento comercial"
Estoy casi seguro de que te has encontrado con este consejo, ¿verdad?
Te pones a toda marcha empleando todas las estrategias de generación de leads de las que tiene oído hablar, pero al final; los resultados no coinciden con el esfuerzo que gastaste.
¿Por qué?
Porque ese consejo de arriba está incompleto.
No solo necesita clientes potenciales, debe atraer clientes potenciales de alta calidad con intención y poder adquisitivo. Para esto, tácticas específicas como las que abordaremos a continuación.
1. Marketing omnicanal
Un estudio sobre la eficacia del marketing omnicanal sobre las campañas de un solo canal encontró que aquellos que invirtieron en el primero disfrutaron de un 250% más de participación y conversión. También lograron hasta un 90 % más de retención de clientes.
El marketing omnicanal implica combinar todos sus canales de interacción (digitales y fuera de línea) en una experiencia cohesiva para el consumidor.
En su centro está el cliente, el camino en el que se encuentra y cómo un punto de contacto puede hacer la transición al siguiente hasta que se complete su compra.
El proveedor emite un tono coherente y mensajes personalizados basados ​​en los intereses específicos del cliente potencial según lo informado por interacciones anteriores. El enfoque se siente personalizado, más suave y atractivo.
Para maximizar esta táctica, considere lo siguiente:
Obtenga una pila robusta de Martech. Lo necesario para organizar y administrar campañas y analizar datos. Idealmente, su pila debe admitir la integración perfecta de diversas herramientas para brindar una solución única. Cubra todo, desde la columna vertebral de su sitio web hasta la programación de redes sociales, proveedores de marketing por correo electrónico y herramientas de análisis.
Recopilar datos precisos. Le ayudará a comprender las preferencias de interacción de su cliente potencial, los mensajes que inspiran compromisos y las características que buscan. Esta información informará los puntos de contacto a los que debe prestar atención y fortalecer para personalizar sus experiencias.
Mapee el viaje de su cliente. Describa los pasos que toman los prospectos desde que descubren sus soluciones y hacen compras. Al delinear estos mapas, estará mejor posicionado para considerar los intereses individuales y otros factores que pueden afectar su ruta de compra.
2. Aproveche los datos de intención de búsqueda
Como los compradores B2B confían menos en los vendedores y más en la investigación independiente en línea, el desafío consiste en encontrarlos antes de conformarse con la competencia.
Las personas dejan rastros de señales de intención mientras navegan por la red: piense en los clics en la página, las preguntas en los foros de la comunidad, el tiempo que pasan en ciertas páginas, etc.
El papel de los datos de intención es ayudar a identificar a estos compradores potenciales mientras buscan soluciones activas.
¿Cómo se operacionalizan los datos de intención de búsqueda?
En la personalización de tu estrategia de contenidos. ¿Qué temas consumen ampliamente su público objetivo? ¿Qué contenido los inspira a iniciar un proceso de pago? Aquí, la implementación de la personalización en tiempo real garantiza que los visitantes del sitio reciban el tipo de contenido que se adapta a su industria y necesidades.
En la creación de experiencias publicitarias dirigidas. El análisis de los datos de intención facilita la creación de mensajes relevantes para sus anuncios, de modo que toquen las notas correctas para que los prospectos se muevan.
En la expansión de su alcance de marketing. La intención de búsqueda puede descubrir audiencias completamente nuevas que no pueden estar al tanto de su marca u ofertas. Puede diseñar contenido para estas audiencias y mostrarles anuncios.
3. Llamadas en frío
La estrategia de llamadas en frío de hoy en día es más que marcar varios números y seguir adelante.
Se necesita una planificación estratégica, del tipo que implica investigar y crear una lista personalizada de prospectos que podrían usar lo que estás perdiendo.
Además, si va a hacer una presentación convincente, deberá informarse sobre sus productos/servicios para poder hablar con confianza y autoridad. Ayudará a generar confianza con los posibles clientes.
Otras mejores prácticas implican:
Definición de tus objetivos. Tenga en cuenta que las llamadas en frío son uno de los muchos puntos de contacto en el proceso de ventas. ¿Tu misión es invitar al prospecto a un evento virtual, una demostración o una reunión 1:1? Evite desviarse de este objetivo.
Calificando a su prospecto. Con múltiples prospectos a los que hacer un seguimiento y objetivos que superar, calificar a su prospecto le asegura que se centre en los clientes adecuados. ¿El prospecto tiene un problema y está dispuesto a resolverlo? ¿Tienen presupuesto para ello?
Obtenga su tiempo correcto. Investigue los momentos del día en los que no es conveniente llamar: las personas no están disponibles o los guardianes lo impiden. En el caso de este último, es posible que desee probar temprano en la mañana o después de horas.
Aprende a manejar las objeciones. En su mayor parte, las objeciones son preguntas para las que el prospecto no ha recibido respuestas convincentes. Míralos como preguntas y abórdalos de inmediato porque cuanto más tiempo los dejes, más fuertes crecerán las preocupaciones de tu prospecto.
4. Marketing de contenidos
Blogs, documentos técnicos, estudios de casos, informes de la industria, libros electrónicos y seminarios web. Esto es lo que normalmente viene a la mente cada vez que alguien menciona el marketing de contenidos.
Y tiene razón al pensar tanto, ya que son parte del resultado final más amplio de la estrategia.
Las marcas confían en el marketing de contenidos para educar a las audiencias en general, generar confianza, fomentar el compromiso e impulsar a los clientes potenciales a la acción.
Antes de comprometerse con la estrategia, aquí hay preguntas que vale la pena considerar y responder:
Map your customer journey. Describe the steps prospects take from discovering your solutions to making a purchase. By outlining these maps, you'll be better positioned to consider individual interests and other factors that may affect your path to purchase.
2. Leverage search intent data
As B2B buyers rely less on sellers and more on independent online research, the challenge is finding them before settling for the competition.
People leave trails of intent signals as they surf the web: think of page clicks, questions in community forums, time spent on certain pages, etc.
The role of intent data is to help you identify these potential buyers as they actively search for solutions.
How is search intent data operationalized?
In customizing your content strategy. What topics are widely consumed by your target audience? What content inspires them to start a checkout process? Here, the implementation of real-time personalization ensures that site visitors receive the type of content that is tailored to their industry and needs.
In the creation of targeted advertising experiences. Analyzing intent data makes it easy to create relevant messaging for your ads, so they hit the right notes to get prospects moving.
In expanding your marketing reach. Search intent can uncover entirely new audiences who may not be aware of your brand or offerings. You can design content for these audiences and show them ads.
3. Cold calling
Today's cold calling strategy is more than dialing multiple numbers and moving on.
Strategic planning is needed, the kind that involves researching and creating a custom list of prospects who might use what you're selling.
Also, if you're going to make a compelling presentation, you'll need to educate yourself about your products/services so you can speak with confidence and authority. It will help build trust with potential customers.
Other best practices involve:
Definition of your objectives. Keep in mind that cold calling is one of many touch points in the sales process. Is your mission to invite the prospect to a virtual event, a demo or a 1:1 meeting? Avoid drifting from this goal.
Qualifying your prospect. With multiple leads to track and goals to beat, qualifying your lead ensures you target the right customers. Does the prospect have a problem and are you willing to solve it? Do you have the budget for it?
Get your timing right. Investigate the times of day when it is not convenient to call: people are not available or the guards prevent it. In the case of the latter, you may want to try early in the morning or after hours.
Learn to handle objections. For the most part, objections are questions to which the prospect has not received convincing answers. See them as questions and address them immediately because the longer you leave them, the stronger your prospect's concerns will grow.
4. Content Marketing
Blogs, white papers, case studies, industry reports, ebooks, and webinars. This is what usually comes to mind whenever someone mentions content marketing.
And you're right to think as much, as they are part of the broader bottom line of the strategy.
Brands rely on content marketing to educate general audiences, build trust, foster engagement, and galvanize leads into action.
Before committing to a strategy, here are questions worth considering and answering:
I am an experienced financial analyst & writer who is well known for his ability to foretell market trends as well.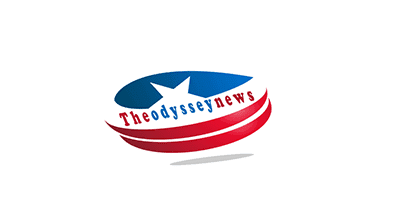 Effective Employee Training and How It Helps Your Business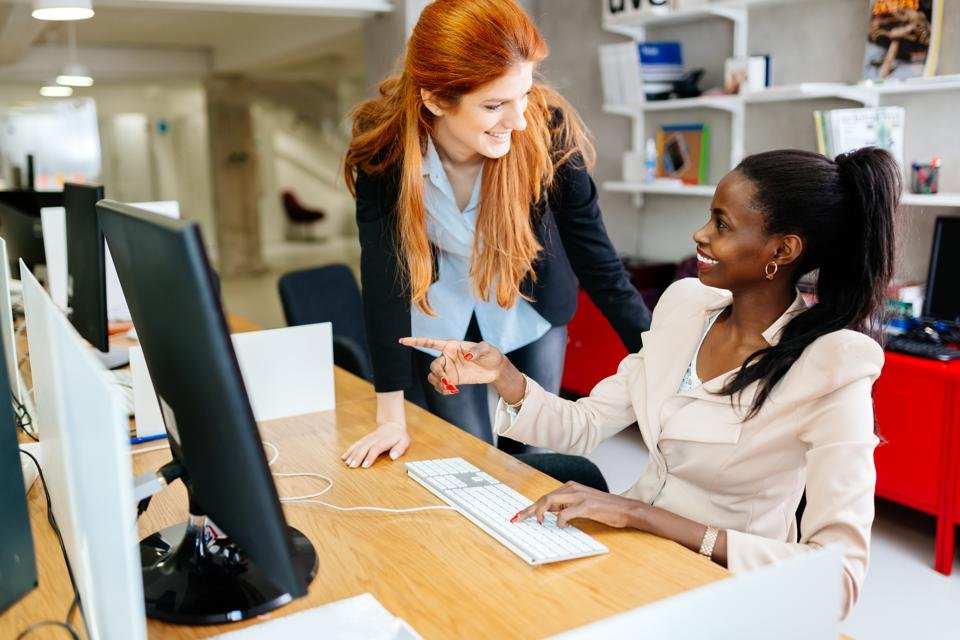 Your employees are one of the most important factors that can determine the success or failure of your business. So, if you are looking to improve your business in a meaningful way, then taking the time to boost your employee training can be a great way to get the job done.
Fortunately for you, this article aims to highlight some of the best steps that you can take to help your employees engage with training effectively.
Provide the Right Motivation
One of the best things you can do to help your employees engage with the training process is to provide them with the right motivation that can help to encourage the kind of learning that they need to do.
Motivation is a vital resource to effective education and, unfortunately, it can be hard to come by. Fortunately, there are plenty of things that your business could potentially do to help encourage your employees to engage with the learning process and develop the skills that they are going to need to succeed.
For example, one of the best things you can do to encourage your employees to develop their skillsets is to provide financial incentives for training. In short, if you offer incremental pay rises to employees that boost their skillset – given that they would be more valuable to your business – then you will help to encourage the workers already engaged in skill training. Plus, this would likely help to motivate those still on the fence to dive in and give this kind of enhanced education a shot.
Supply Learning Resources
Once your workers are properly motivated, you should consider what is most likely to impede their progress in effectively building their skills. For the most part, this would generally come down to a lack of effective learning supplies.
Access to the right tools and information is vital to success in any kind of skill development, which is why you should consider the methods by which you can supply your employees with the learning resources they need.
Everything from courses at Washington University to access to digital learning platforms – like LinkedIn Learning – will be sure to help your employees engage more effectively with the training process.
Know Which Skills to Encourage
Of course, you will also need to provide your employees with the right direction in their efforts to effectively learn skills that will benefit your business.
After all, you want your employees to spend their time learning skills that will bring additional value to your company, rather than simply learning anything and everything that seems vaguely interesting.
A great way to encourage the development of certain skills is to tie those skills directly to the incentives you are offering to boost motivation for training. Alternatively, you might want to offer your employees access to training courses that specifically focus on the topics that you want your workers to develop their skills.
By working to direct employee skill development, you can ensure that your worker training programs remain a win-win for your business and your employees.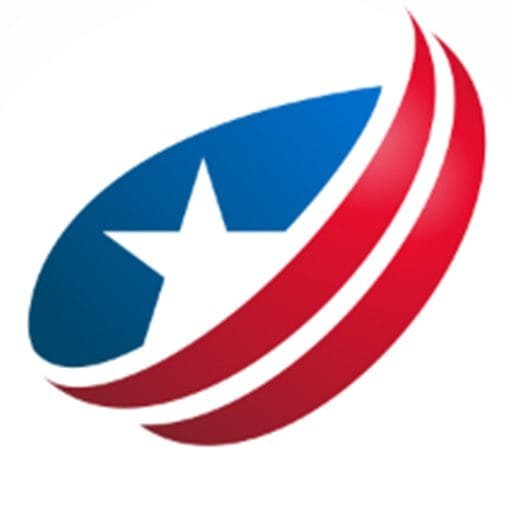 Odyssey has been the lead content writer and content marketer. He has vast experience in the field of writing. His SEO strategies help businesses to gain maximum traffic and success.
Are You Looking to Open a Bank Account in UAE
The United Arab Emirates (UAE) is a hub for international businesses, finance, and tourism. Opening a bank account in this country is a crucial step for both individuals and businesses looking to establish themselves in the UAE. Having a local bank account will not only simplify your financial transactions but also make you eligible for various financial services and benefits. In this article, we'll guide you through the process of opening a bank account in the UAE, with a special focus on the online platform Mayak.ae.
Step 1: Choose the Right Bank
The first step in opening a bank account in the UAE is to choose the right bank. There are numerous banks in the UAE, each offering different services and fees. You need to consider your financial needs and choose a bank that suits your requirements. For example, if you are a tourist visiting the UAE for a short period, you might want to choose a bank that offers a temporary account. On the other hand, if you are a business owner, you might want to opt for a business account with additional services and features.
Step 2: Gather Required Documents
Once you have chosen the right bank, the next step is to gather all the required documents. The list of documents varies from bank to bank, but typically you will need:
Passport and visa
Emirates ID
Proof of residency, such as a utility bill or rental agreement
Initial deposit (varies from bank to bank)
It's important to check with the bank you have chosen for their specific requirements, as they might ask for additional documents or information.
Step 3: Apply for an Account
Once you have gathered all the required documents, you can apply for an account. You can do this either by visiting the bank in person, or by using the online platform Mayak.ae. Mayak.ae is an online platform that allows you to open a bank account from the comfort of your own home, without having to visit the bank in person. The platform is easy to use and offers a wide range of banking services, including account opening, money transfers, bill payments and more.
Step 4: Complete the Application Process
Once you have applied for an account, the bank will process your application and verify the information you have provided. This process can take anywhere from a few days to a couple of weeks, depending on the bank. If the bank requires any additional information or clarification, they will get in touch with you.
Step 5: Activate Your Account
Once your account has been approved, the bank will provide you with the necessary details and instructions to activate it. This will typically involve visiting the bank in person to sign the necessary agreements and complete any remaining formalities. You will also receive your debit card, which you can use to access your account and make transactions.
Navigating the Steps for Relocation, Business Establishment, or Investment in the UAE
Moving to the United Arab Emirates (UAE) or starting a business or investing in the country can be a great opportunity. With its favorable business environment, strategic location, and attractive tax policies, the UAE has become a hub for international trade and investment.
Here are some of the key steps to consider when moving to the UAE or starting a business or investment in the country:
Choose the right visa: If you plan on moving to the UAE, you'll need to obtain a visa. The type of visa you need will depend on your purpose for being in the country, whether it's for work, study, or retirement.
Set up a business: If you plan on starting a business in the UAE, you'll need to choose the right legal structure and register your company with the relevant authorities. The most common business structures in the UAE are the limited liability company (LLC) and the free zone company.
Open a bank account: You'll need a local bank account to handle your financial transactions in the UAE. To open a bank account, you'll typically need to provide proof of identity, residency, and a minimum initial deposit.
Find a place to live: The next step is to find a place to live in the UAE. You can either rent or purchase a property, depending on your budget and preference.
Register for health insurance: Health insurance is mandatory in the UAE, and you'll need to register for it as soon as you arrive. You can choose from a range of health insurance plans, including those offered by private insurance companies and those provided by your employer.
Explore investment opportunities: The UAE offers a range of investment opportunities, including real estate, stocks, and bonds. You can consult with a financial advisor to determine the best investment strategy for your needs.
Conclusion
In conclusion, moving to the UAE or starting a business, or investing in the country can be a great opportunity, but it requires careful planning and preparation. By following the steps outlined above, you can ensure a smooth transition and set yourself up for success in this vibrant and dynamic country.
Opening a bank account in the UAE is an essential step for anyone looking to establish themselves in this country. Whether you are an individual or a business owner, having a local bank account will simplify your financial transactions and provide you with a range of financial services and benefits. The process of opening an account is straightforward, and using an online platform like Mayak.ae can make it even easier. Simply follow the steps outlined in this article, gather the required documents, and apply for an account, and you will be on your way to having a fully functioning bank account in the UAE.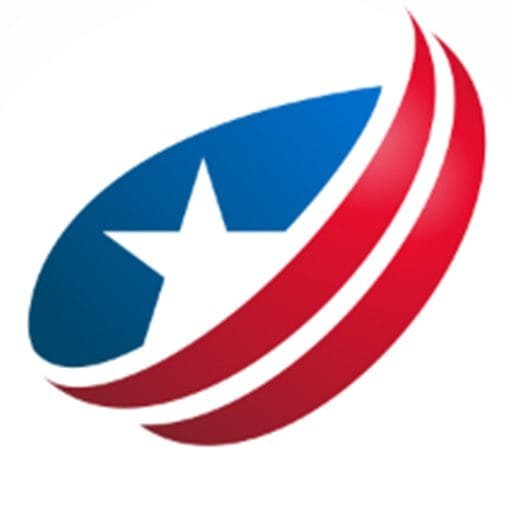 Odyssey has been the lead content writer and content marketer. He has vast experience in the field of writing. His SEO strategies help businesses to gain maximum traffic and success.
20 Businesses You Can Start on the Cheap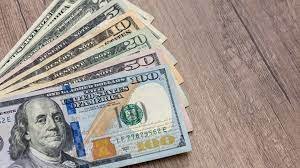 You don't need a ton of cash to get a business up and running. Opportunities abound to become a business owner with less than $500. Here's a look at 20 of them.
Whether you want to be your own boss or just to shore up some extra cash, there are several cheap businesses you can start with little in the way of money. Sure, you may not become the next Facebook or Apple overnight with just a business idea and $500 or less, but there are plenty of opportunities to launch a small business on the cheap.
"The tools and technology available today make it really easy to get a new business up and running quickly and affordably, even with as little as a few hundred dollars," Meghan Stabler, vice president of global product marketing at BigCommerce, told business.com. "It's important to remember that starting a business with little cash does not also mean you jump in recklessly – every  entrepreneur should take a measured approach to selling and invest the time upfront to understand their market and their consumer."
How to find a business to start
Business opportunities abound, even if you only have $500 or less, but before you make the leap, you have to ensure you have a sound business idea. That doesn't mean you need a 20-page business plan, but you should have a passion or interest in the enterprise you're starting. It's the reason so many people become business owners.
You should also do your research about the industry, the market, the potential for growth and the initial investment needed. If you plan to start an online business, Stabler said, you need to find a niche or need in the market and start there. If you try to ride a trend, you'll face a crowded market, and demand for the product could quickly fizzle. It's also important to understand the shopping habits of your customers and what makes them want your products or services over a rival. Finally, Stabler said to know your "four P's" – price, product, placement and promotion.
Now that you know the rules of engagement for taking a small business idea to the next level, here's a list of 20 businesses you can start with an initial investment of $500 or less.
20 businesses you can start with $500 or less
1. Online seller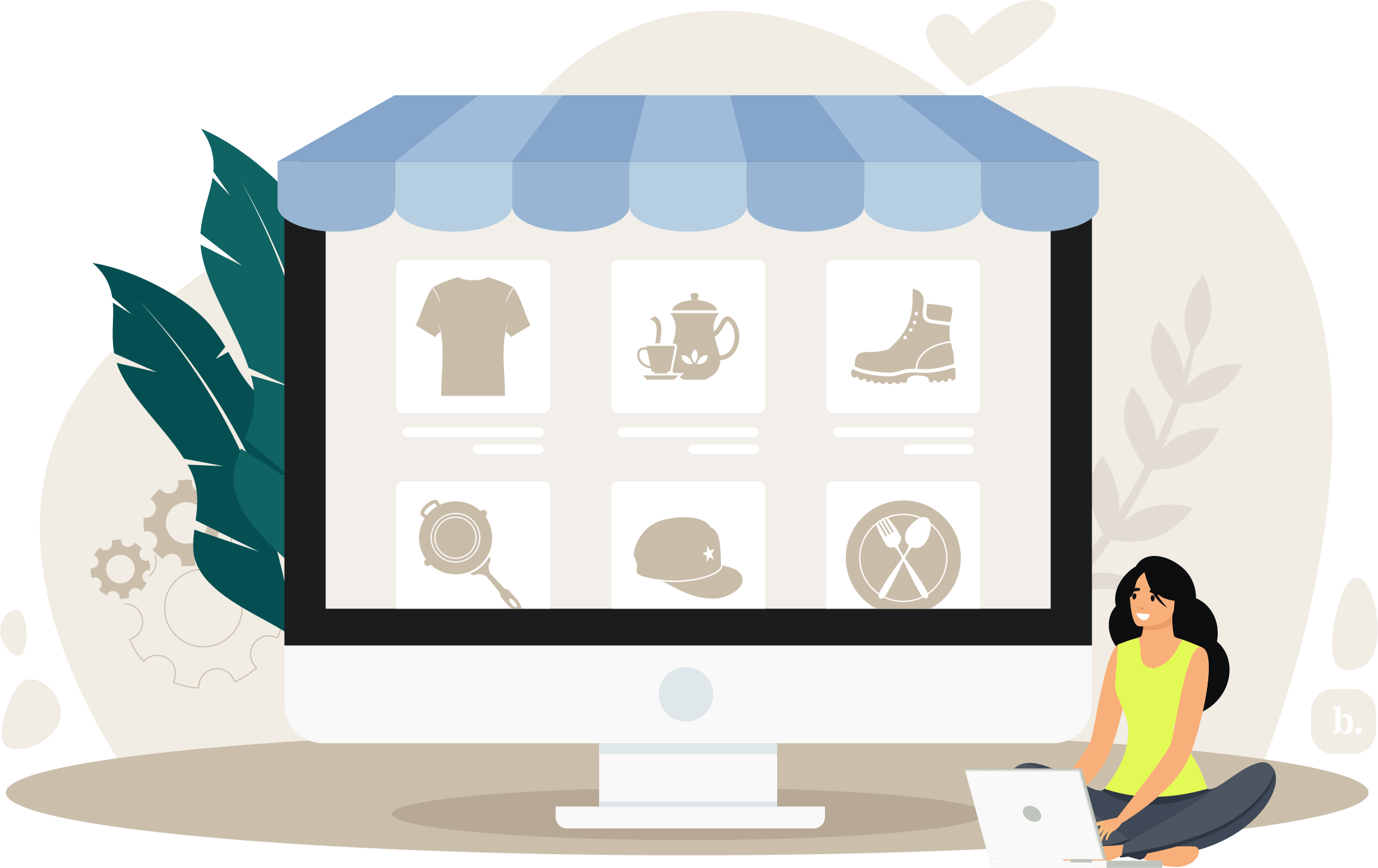 Whether you want to sell apparel, collectibles, or whatever, you can easily get up and running online on the cheap. Marketplaces like Amazon and eBay will let you sell your products for a cut of the sale, while e-commerce platforms charge you a low monthly fee to hawk products over the internet.
It doesn't take too much money to purchase your initial inventory. You can buy bulk items online or at a local discount store, or tap the inventory you have at home. The idea is to sell the products for more than you purchase them, taking into account any marketplace or e-commerce platform fees.
2. Virtual educator/trainer
One of the cheapest ways to start a business is to provide your own services if you have a talent or skill. Melissa Schneider, vice president of product marketing at GoDaddy, pointed to a chef in Nashville, Tennessee, who was laid off during the pandemic. He used his love and knowledge of cooking to start offering online cooking classes. The startup cost wasn't too much, amounting to a computer and internet connection.
"He was able to sell his service in a completely different way," Schneider said.
3. Dropshipper
Cash-strapped would-be business owners can start a dropshipping business. With this business model, you build a storefront or use an e-commerce platform, but you don't hold the inventory. The products are shipped directly from the manufacturer after a customer makes a purchase from your online store. To get a store up and running using this method, all you need to pay for is the domain subscription and the fees associated with using an e-commerce or dropshipping platform.
"The beauty of the dropshipping model is you don't have to actually manufacture any products to get started," Stabler said. "Rather, you partner with a manufacturer that makes your products and ships them directly to your customers, freeing you up to focus on the fun part: the marketing and customer experience."
4. Social media marketer
Social media has become a powerful tool to get the word out. If you are social media savvy, there are tons of businesses looking for your expertise to help them develop marketing strategies, set up and post on their social media accounts, and increase their number of followers and thus sales. Knowledge, not money, is the key to getting this low-cost business up and running.
5. Freelance writer or editor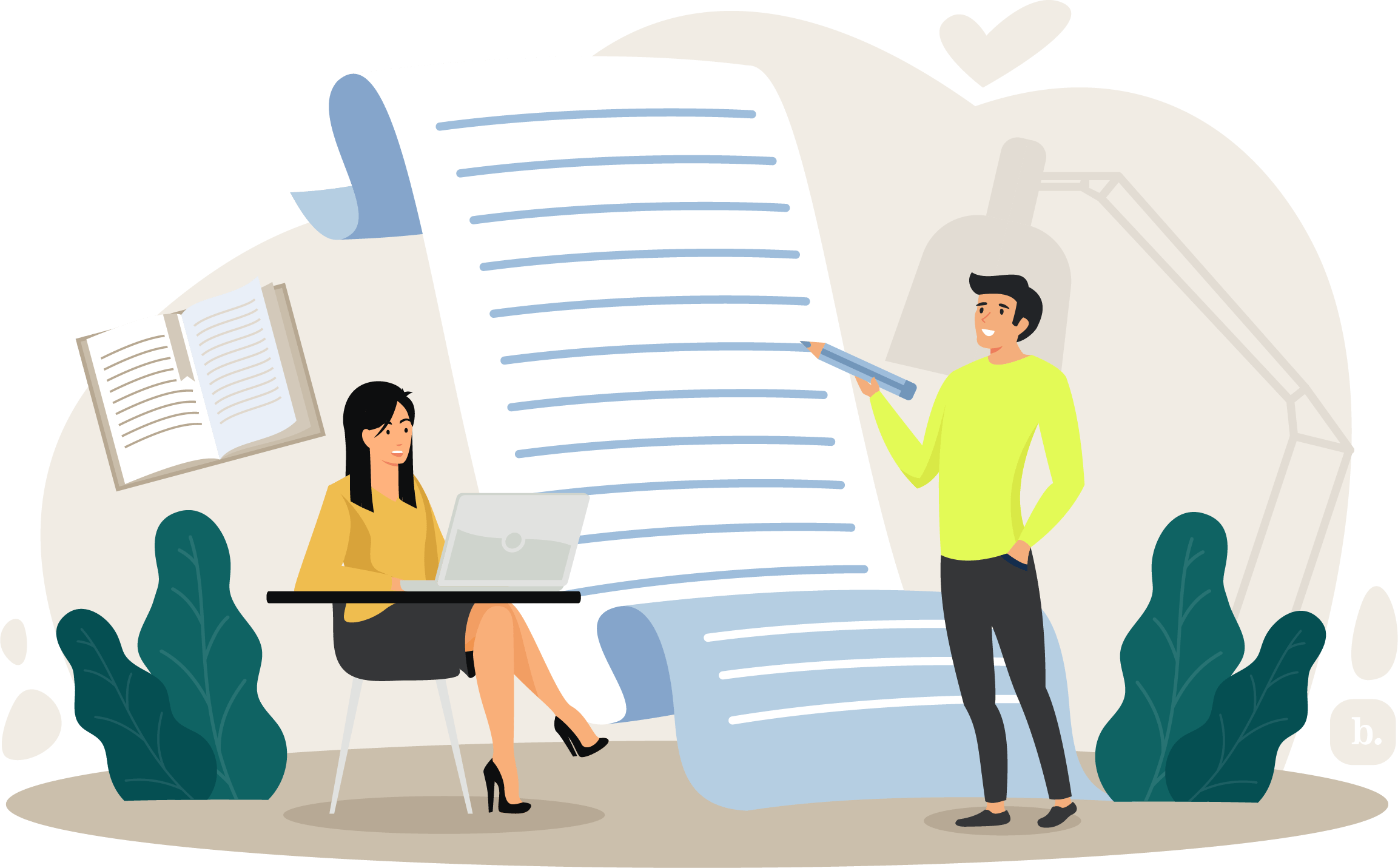 If you have a knack for editing and/or writing, you can turn your expertise into a small business. With the proliferation of online content and social media, there are tons of opportunities to get paid for writing and editing. It takes little money to get up and running, but you will have to prove your worth to clients.
6. Sales consultant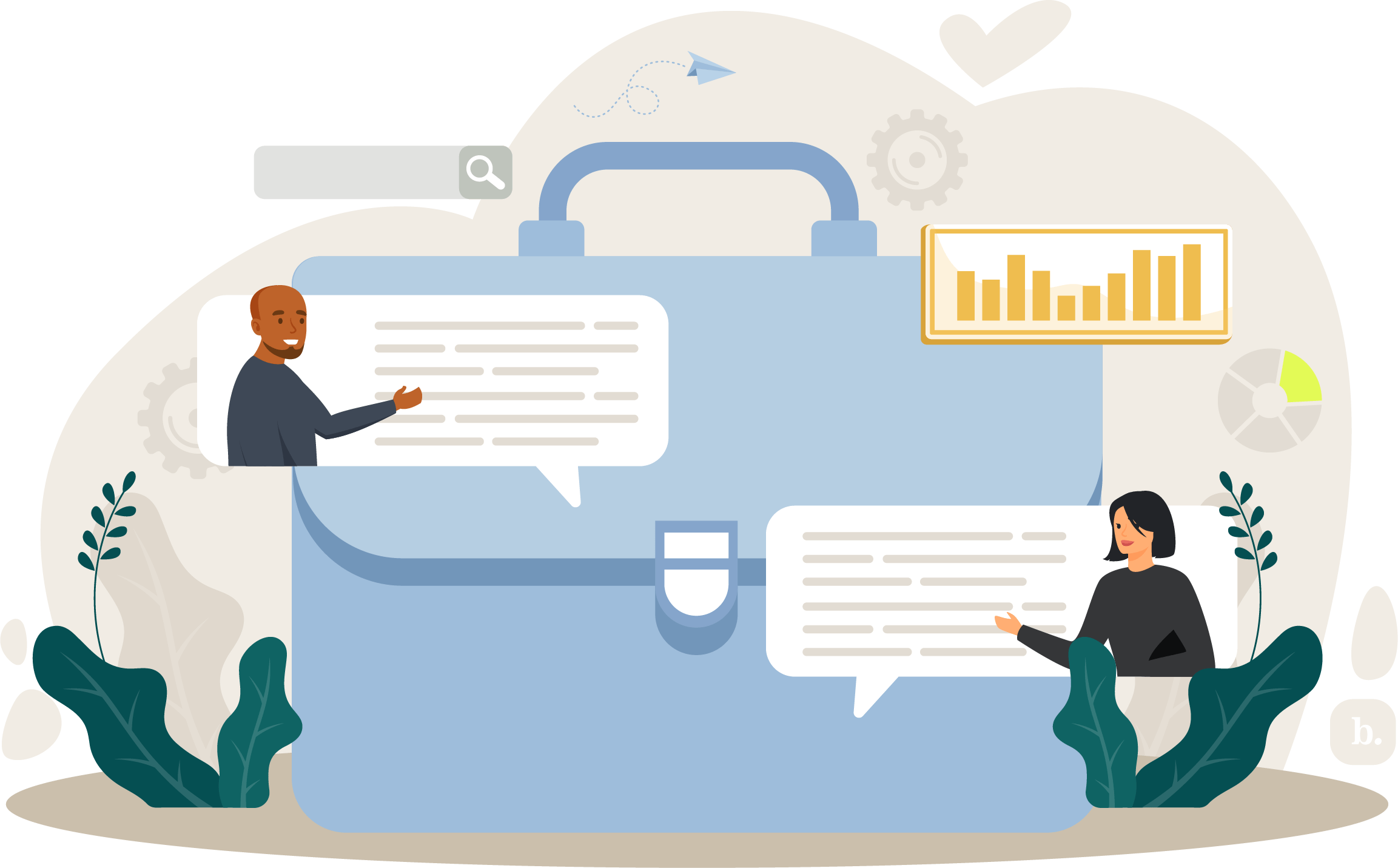 Whether you want to sell makeup or cookware, there are many low-cost businesses you can start by selling products for companies. Take the skincare company Rodan + Fields as an example: It costs just $45 to start selling the products. Avon charges you $5, while Beachbody costs $39.95 for the initial investment and then $15 a month.
7. DIY crafts and treats
If the pandemic taught us anything, it's that Americans are resourceful and innovative. Scores of people took advantage of the pandemic by starting businesses selling crafts, food and desserts, and other items that proved popular. The only costs were for materials. Facebook has been a successful place to market these products locally.
8. Lawn care
The equipment is the biggest outlay for starting a lawn care business, and if you start small, you'll only need a lawn mower and leaf blower. Depending on where you live, this might be a seasonal business, but one that can easily expand. Besides the equipment, all you need are flyers and a Facebook page.
9. Pool cleaning and maintenance
Another seasonal business that doesn't require high startup costs is a pool cleaning and maintenance service. You can start small and expand as your customer base grows.
10. Repair service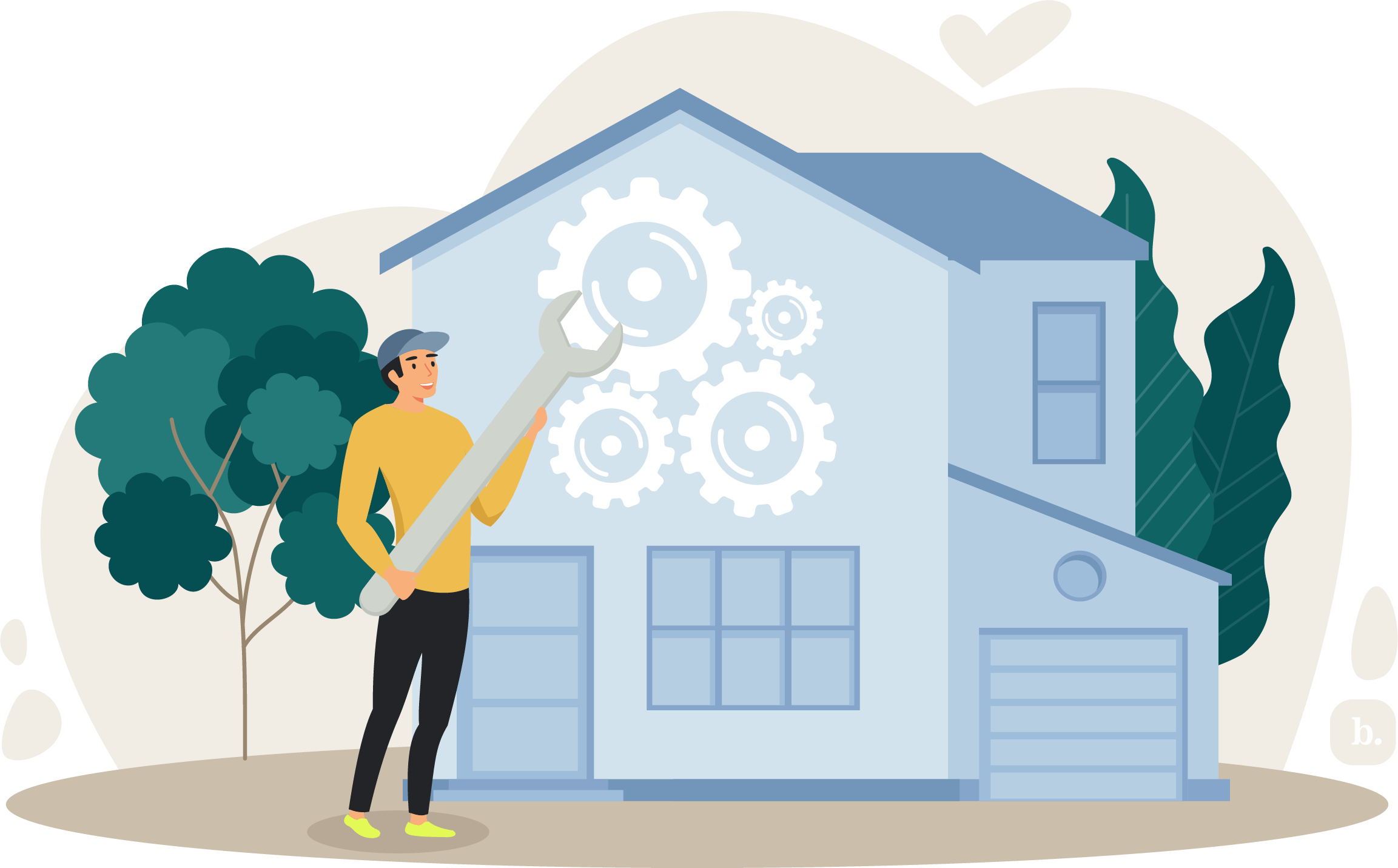 People are spending more time than ever in their homes and, as a result, are more focused on home improvement projects. If you have skills in this area, it's easy to become a repair person without a lot of capital.
11. Pet sitter/walker
This business costs nothing more than the costs associated with marketing – and you need to have a lot of patience and a love of pets. It's another one of those enterprises that can easily expand with little overhead.
12. Virtual assistant
Business owners need help with everyday tasks, from organizing the books to responding to customer emails. As a virtual assistant, you'll perform all these tasks from the comfort of your home, and you can take on multiple clients. All it takes is a computer and internet connection to start a virtual assistant business.
13. Delivery/errand runner
In the same vein as a dog-walking service, a delivery- or errand-running business doesn't require a lot of upfront cash. You'll just need to print out some flyers, get business cards, and promote your service on social media and other online channels. Demand for errand runners has risen during the pandemic. With people sheltering in place, many of them are hiring others to venture out and run their errands for them.
14. Tutor
Are you a math expert? Do you play an instrument, or have great computer skills? Then you can become a tutor, and all it costs is your knowledge. You can conduct tutoring sessions in person or virtually, charging by the hour or half-hour. Your level of experience and client base will determine how much you can charge for your services.
15. Consultant
Businesses need advice, but not all of them want to hire a full-time employee to get it. That is where consultants come in. Use your background and expertise to find the areas where you would bring the most value. That may be marketing, accounting, engineering, information technology or any other skill set you can find demand for.
If you provide good service at a reasonable cost, your reputation will grow, allowing you to expand your business. To get up and running, you'll need a website or social media presence and the ability to network.
16. Professional organizer
People looking to declutter often turn to a professional organizer for help. Customers pay around $80 to $140 an hour and more than $1,000 for an entire home. The overhead costs to become a professional organizer are very little at the onset: You just have to invest in training and education, create a website, and land your initial customers.
17. Translator
If you are fluent in another language, you can easily launch a translation service. There is demand from the medical, legal, publishing and small business communities for people who can translate information into English. A freelance translation business won't cost you anything in startup expenses and can easily expand as your customer base grows.
18. Mobile public notary
Certain documents require approval from a public notary, including wills, loan paperwork, power of attorney, property deeds and other court papers. A mobile public notary visits clients at their homes or places of business.
Depending on where you live, it can cost $50 to $150 a year to become a public notary. Some states require training courses in addition to those fees. Volume is the key to making money as a public notary: You can charge anywhere from 25 cents to $20 a document.
19. Laundry service
If you have a home washer or dryer or access to a laundromat, you could offer washing, drying, ironing, and pickup and delivery services to people in your community. Before you get started, figure out if you will use your own equipment or bring it to the laundromat. After that, the only costs are detergent and laundry bags or baskets.
20. Cleaning service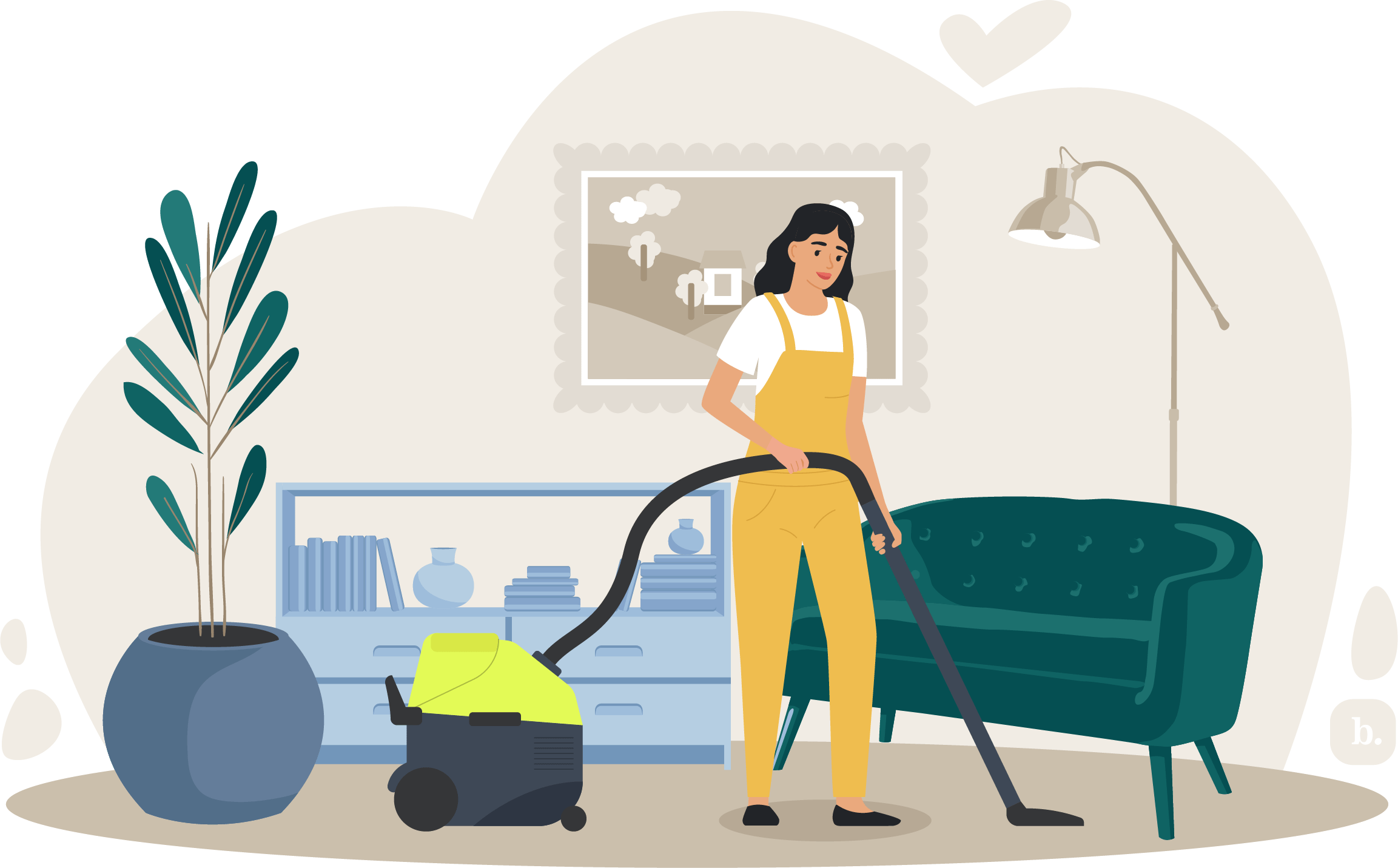 Americans are busy, and the last thing many of them want to do at the end of a week is clean their home or apartment. That is where a cleaning service comes in. According to FreshBooks, the average cost to clean a home is $90 to $150, depending on the size of the property. Launching a cleaning service won't break the bank; all you need is a good vacuum, cleaning supplies and a positive attitude.
I am an experienced financial analyst & writer who is well known for his ability to foretell market trends as well.