5 estrategias esenciales de generación de leads B2B para el crecimiento empresarial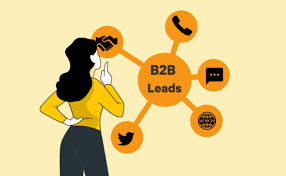 "Cuantos más clientes podrían obtener, mejor se verá su canal de ventas y mayores serán las posibilidades de crecimiento comercial"
Estoy casi seguro de que te has encontrado con este consejo, ¿verdad?
Te pones a toda marcha empleando todas las estrategias de generación de leads de las que tiene oído hablar, pero al final; los resultados no coinciden con el esfuerzo que gastaste.
¿Por qué?
Porque ese consejo de arriba está incompleto.
No solo necesita clientes potenciales, debe atraer clientes potenciales de alta calidad con intención y poder adquisitivo. Para esto, tácticas específicas como las que abordaremos a continuación.
1. Marketing omnicanal
Un estudio sobre la eficacia del marketing omnicanal sobre las campañas de un solo canal encontró que aquellos que invirtieron en el primero disfrutaron de un 250% más de participación y conversión. También lograron hasta un 90 % más de retención de clientes.
El marketing omnicanal implica combinar todos sus canales de interacción (digitales y fuera de línea) en una experiencia cohesiva para el consumidor.
En su centro está el cliente, el camino en el que se encuentra y cómo un punto de contacto puede hacer la transición al siguiente hasta que se complete su compra.
El proveedor emite un tono coherente y mensajes personalizados basados ​​en los intereses específicos del cliente potencial según lo informado por interacciones anteriores. El enfoque se siente personalizado, más suave y atractivo.
Para maximizar esta táctica, considere lo siguiente:
Obtenga una pila robusta de Martech. Lo necesario para organizar y administrar campañas y analizar datos. Idealmente, su pila debe admitir la integración perfecta de diversas herramientas para brindar una solución única. Cubra todo, desde la columna vertebral de su sitio web hasta la programación de redes sociales, proveedores de marketing por correo electrónico y herramientas de análisis.
Recopilar datos precisos. Le ayudará a comprender las preferencias de interacción de su cliente potencial, los mensajes que inspiran compromisos y las características que buscan. Esta información informará los puntos de contacto a los que debe prestar atención y fortalecer para personalizar sus experiencias.
Mapee el viaje de su cliente. Describa los pasos que toman los prospectos desde que descubren sus soluciones y hacen compras. Al delinear estos mapas, estará mejor posicionado para considerar los intereses individuales y otros factores que pueden afectar su ruta de compra.
2. Aproveche los datos de intención de búsqueda
Como los compradores B2B confían menos en los vendedores y más en la investigación independiente en línea, el desafío consiste en encontrarlos antes de conformarse con la competencia.
Las personas dejan rastros de señales de intención mientras navegan por la red: piense en los clics en la página, las preguntas en los foros de la comunidad, el tiempo que pasan en ciertas páginas, etc.
El papel de los datos de intención es ayudar a identificar a estos compradores potenciales mientras buscan soluciones activas.
¿Cómo se operacionalizan los datos de intención de búsqueda?
En la personalización de tu estrategia de contenidos. ¿Qué temas consumen ampliamente su público objetivo? ¿Qué contenido los inspira a iniciar un proceso de pago? Aquí, la implementación de la personalización en tiempo real garantiza que los visitantes del sitio reciban el tipo de contenido que se adapta a su industria y necesidades.
En la creación de experiencias publicitarias dirigidas. El análisis de los datos de intención facilita la creación de mensajes relevantes para sus anuncios, de modo que toquen las notas correctas para que los prospectos se muevan.
En la expansión de su alcance de marketing. La intención de búsqueda puede descubrir audiencias completamente nuevas que no pueden estar al tanto de su marca u ofertas. Puede diseñar contenido para estas audiencias y mostrarles anuncios.
3. Llamadas en frío
La estrategia de llamadas en frío de hoy en día es más que marcar varios números y seguir adelante.
Se necesita una planificación estratégica, del tipo que implica investigar y crear una lista personalizada de prospectos que podrían usar lo que estás perdiendo.
Además, si va a hacer una presentación convincente, deberá informarse sobre sus productos/servicios para poder hablar con confianza y autoridad. Ayudará a generar confianza con los posibles clientes.
Otras mejores prácticas implican:
Definición de tus objetivos. Tenga en cuenta que las llamadas en frío son uno de los muchos puntos de contacto en el proceso de ventas. ¿Tu misión es invitar al prospecto a un evento virtual, una demostración o una reunión 1:1? Evite desviarse de este objetivo.
Calificando a su prospecto. Con múltiples prospectos a los que hacer un seguimiento y objetivos que superar, calificar a su prospecto le asegura que se centre en los clientes adecuados. ¿El prospecto tiene un problema y está dispuesto a resolverlo? ¿Tienen presupuesto para ello?
Obtenga su tiempo correcto. Investigue los momentos del día en los que no es conveniente llamar: las personas no están disponibles o los guardianes lo impiden. En el caso de este último, es posible que desee probar temprano en la mañana o después de horas.
Aprende a manejar las objeciones. En su mayor parte, las objeciones son preguntas para las que el prospecto no ha recibido respuestas convincentes. Míralos como preguntas y abórdalos de inmediato porque cuanto más tiempo los dejes, más fuertes crecerán las preocupaciones de tu prospecto.
4. Marketing de contenidos
Blogs, documentos técnicos, estudios de casos, informes de la industria, libros electrónicos y seminarios web. Esto es lo que normalmente viene a la mente cada vez que alguien menciona el marketing de contenidos.
Y tiene razón al pensar tanto, ya que son parte del resultado final más amplio de la estrategia.
Las marcas confían en el marketing de contenidos para educar a las audiencias en general, generar confianza, fomentar el compromiso e impulsar a los clientes potenciales a la acción.
Antes de comprometerse con la estrategia, aquí hay preguntas que vale la pena considerar y responder:
Map your customer journey. Describe the steps prospects take from discovering your solutions to making a purchase. By outlining these maps, you'll be better positioned to consider individual interests and other factors that may affect your path to purchase.
2. Leverage search intent data
As B2B buyers rely less on sellers and more on independent online research, the challenge is finding them before settling for the competition.
People leave trails of intent signals as they surf the web: think of page clicks, questions in community forums, time spent on certain pages, etc.
The role of intent data is to help you identify these potential buyers as they actively search for solutions.
How is search intent data operationalized?
In customizing your content strategy. What topics are widely consumed by your target audience? What content inspires them to start a checkout process? Here, the implementation of real-time personalization ensures that site visitors receive the type of content that is tailored to their industry and needs.
In the creation of targeted advertising experiences. Analyzing intent data makes it easy to create relevant messaging for your ads, so they hit the right notes to get prospects moving.
In expanding your marketing reach. Search intent can uncover entirely new audiences who may not be aware of your brand or offerings. You can design content for these audiences and show them ads.
3. Cold calling
Today's cold calling strategy is more than dialing multiple numbers and moving on.
Strategic planning is needed, the kind that involves researching and creating a custom list of prospects who might use what you're selling.
Also, if you're going to make a compelling presentation, you'll need to educate yourself about your products/services so you can speak with confidence and authority. It will help build trust with potential customers.
Other best practices involve:
Definition of your objectives. Keep in mind that cold calling is one of many touch points in the sales process. Is your mission to invite the prospect to a virtual event, a demo or a 1:1 meeting? Avoid drifting from this goal.
Qualifying your prospect. With multiple leads to track and goals to beat, qualifying your lead ensures you target the right customers. Does the prospect have a problem and are you willing to solve it? Do you have the budget for it?
Get your timing right. Investigate the times of day when it is not convenient to call: people are not available or the guards prevent it. In the case of the latter, you may want to try early in the morning or after hours.
Learn to handle objections. For the most part, objections are questions to which the prospect has not received convincing answers. See them as questions and address them immediately because the longer you leave them, the stronger your prospect's concerns will grow.
4. Content Marketing
Blogs, white papers, case studies, industry reports, ebooks, and webinars. This is what usually comes to mind whenever someone mentions content marketing.
And you're right to think as much, as they are part of the broader bottom line of the strategy.
Brands rely on content marketing to educate general audiences, build trust, foster engagement, and galvanize leads into action.
Before committing to a strategy, here are questions worth considering and answering:
I am an experienced financial analyst & writer who is well known for his ability to foretell market trends as well.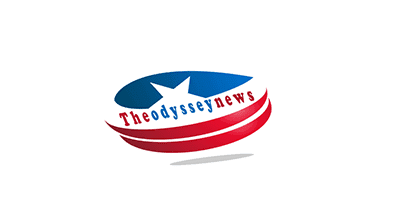 How to buy a villa in Northern Cyprus?
Owning a home in Northern Cyprus is the dream and goal of many citizens from other countries. Indeed, own housing is the main and first condition for applicants for a Northern Cypriot residence permit. Your own personal property in Cyprus – it is a great opportunity to spend time at the resort, relax, and also to make money on investments.
Real estate in Northern Cyprus for living and investment
The local business environment and the state of the rental market provide excellent investment opportunities for third-country nationals. Professional investors have already rushed to buy apartments in Northern Cyprus to receive a stable passive income. Some families choose to move completely to Cyprus – the country is well known for its loyal taxation and safety. It is a place with an incredibly comfortable climate – low humidity, mild temperature all year round, warm sea, fresh fruit and more. Few people know, but Cyprus is notable for quality education, so if you are thinking about moving, this is a great opportunity for your children to get a quality education in one of the local prestigious universities.
You need expert support in buying property in North Cyprus for the following reasons:
knowledge of the real estate market allows you to select promising properties;
experts have business connections for obtaining an installment plan from the developer;
support of the purchase and sale transaction protects you from the risks of fraud;
correct preparation of documents is the key to a successful acquisition;
representation of your interests in the immigration service is the best option for foreigners.
It should not be forgotten that property in Northern Cyprus cannot be purchased in certain locations that are related to cultural and historical heritage. As in other countries, there are some restrictions that must be taken into account in the selection of real estate.
Expert assistance from Prime Pro Investment
Representing your interests when buying real estate in northern Cyprus guarantees you the absolute purity of the transaction and the opportunity to move the whole family to a paradise on earth. Moreover, Prime Pro Investment experts know how to properly prepare documents that must be translated into Turkish or English, and also certified by a notary. With comprehensive support, you can not only buy a house in Cyprus, but also get a residence permit.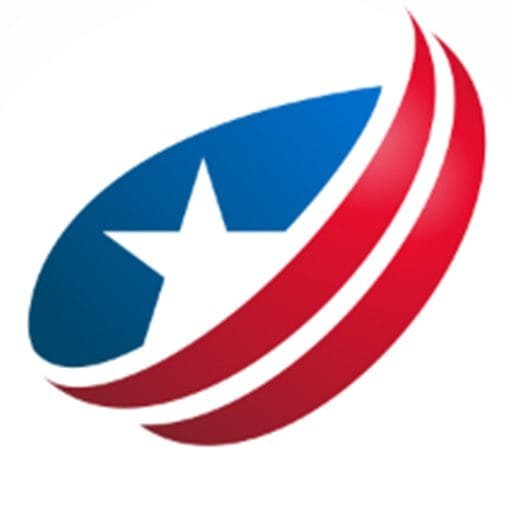 Odyssey has been the lead content writer and content marketer. He has vast experience in the field of writing. His SEO strategies help businesses to gain maximum traffic and success.
The Business Benefits of Energy Efficiency: How to Unlock Cost Savings and Drive Growth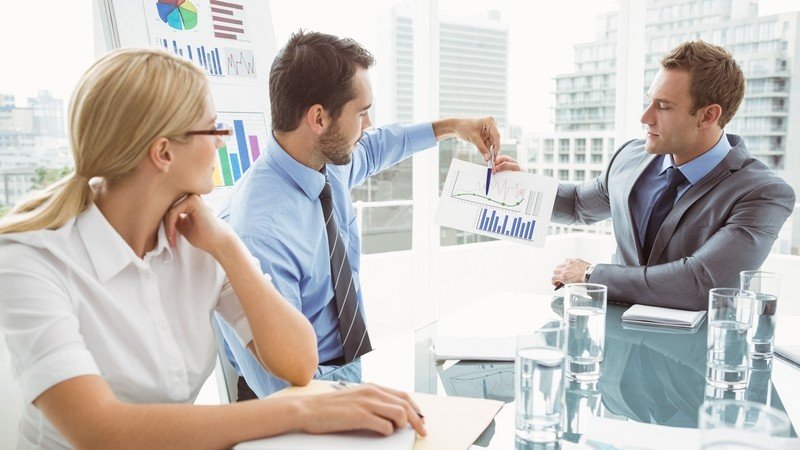 In today's world, businesses are constantly seeking ways to improve their bottom line, increase their profitability, and drive growth. Energy efficiency is one of the most effective strategies for achieving these goals. Not only does it help companies save money on their energy bills, but it also offers a range of other benefits, from reducing carbon emissions to enhancing brand reputation. In this article, we'll explore the business benefits of energy efficiency and provide actionable tips for unlocking cost savings and driving growth. Whether you're a small business owner or a corporate executive, this guide will help you understand why energy efficiency matters and how you can leverage it to boost your bottom line. So, let's dive in and discover the power of energy efficiency for your business!
The Business Case for Energy Efficiency
Energy efficiency is a smart business decision that can help you save money, reduce your carbon footprint, and increase your competitiveness. The first step in unlocking the benefits of energy efficiency is to understand the business case for it. Put simply, energy efficiency means using less energy to achieve the same results. This can be achieved through a range of measures, from upgrading to more energy-efficient equipment to implementing better controls and monitoring systems. By reducing your energy consumption, you can lower your energy bills and improve your bottom line. But the benefits don't stop there.
Cost Savings from Energy Efficiency
One of the most significant benefits of energy efficiency is cost savings. By reducing your energy consumption, you can lower your energy bills and improve your bottom line. There is a range of measures you can take to achieve these cost savings, from upgrading to more energy-efficient equipment to implementing better controls and monitoring systems.
For example, upgrading to energy-efficient lighting can save you up to 75% on your lighting energy costs. Similarly, upgrading to more energy-efficient HVAC systems can save you up to 30% on your heating and cooling costs. By implementing these measures, you can achieve significant cost savings over the long term.
But the benefits of energy efficiency don't stop with cost savings. By reducing your energy consumption, you can also reduce your carbon footprint and enhance your brand reputation. This can help you attract and retain customers, generate more revenue, and drive growth over the long term.
Increased Revenue from Energy Efficiency
In addition to cost savings, energy efficiency can also help you increase your revenue. By reducing your energy consumption, you can free up resources to invest in other areas of your business, such as marketing, research and development, or expansion. This can help you generate more revenue and drive growth over the long term.
For example, if you invest in energy-efficient equipment, you can lower your energy bills and use the savings to invest in new products or services. Similarly, if you implement energy-efficient measures in your operations, you can reduce your operating costs and use the savings to invest in new marketing campaigns or customer acquisition strategies. By taking these steps, you can increase your revenue and drive growth over the long term.
Examples of Successful Energy Efficiency Initiatives
https://www.beeanglia.org/ is an organization that helps businesses and individuals reduce their carbon footprint and save money through energy efficiency. The organization has helped a range of businesses achieve significant cost savings and other benefits through energy-efficient measures. Here are a few examples of successful energy efficiency initiatives by Beeanglia.org:
One small business in the food industry was able to reduce its energy bills by 40% by implementing energy-efficient lighting, HVAC systems, and kitchen equipment.
A large office building was able to reduce its energy consumption by 25% by implementing better controls and monitoring systems for lighting, HVAC, and other equipment.
A manufacturing company was able to reduce its energy consumption by 20% by upgrading to more energy-efficient equipment and implementing better controls and monitoring systems.
These examples demonstrate the significant cost savings and other benefits that can be achieved through energy efficiency. By implementing energy-efficient measures, businesses can reduce their energy consumption, lower their energy bills, and enhance their brand reputation.
Conclusion and Next Steps
In conclusion, energy efficiency is a smart business decision that can help you save money, reduce your carbon footprint, and increase your competitiveness. By implementing energy-efficient measures, you can achieve significant cost savings, increase your revenue, and enhance your brand reputation.
Hello! My name is Mr. Abbax khan. I am a content writer & full-time professional Web Designer and Developer specially WORDPRESS with vast experience. I started my graduation in 2016 and graduated in 2020. I'm a professional article and blog writer, has written dozens of content on different topics and worked with professionals all over the globe.
5 Reasons to Choose Holborn in London as Your Business's Home Base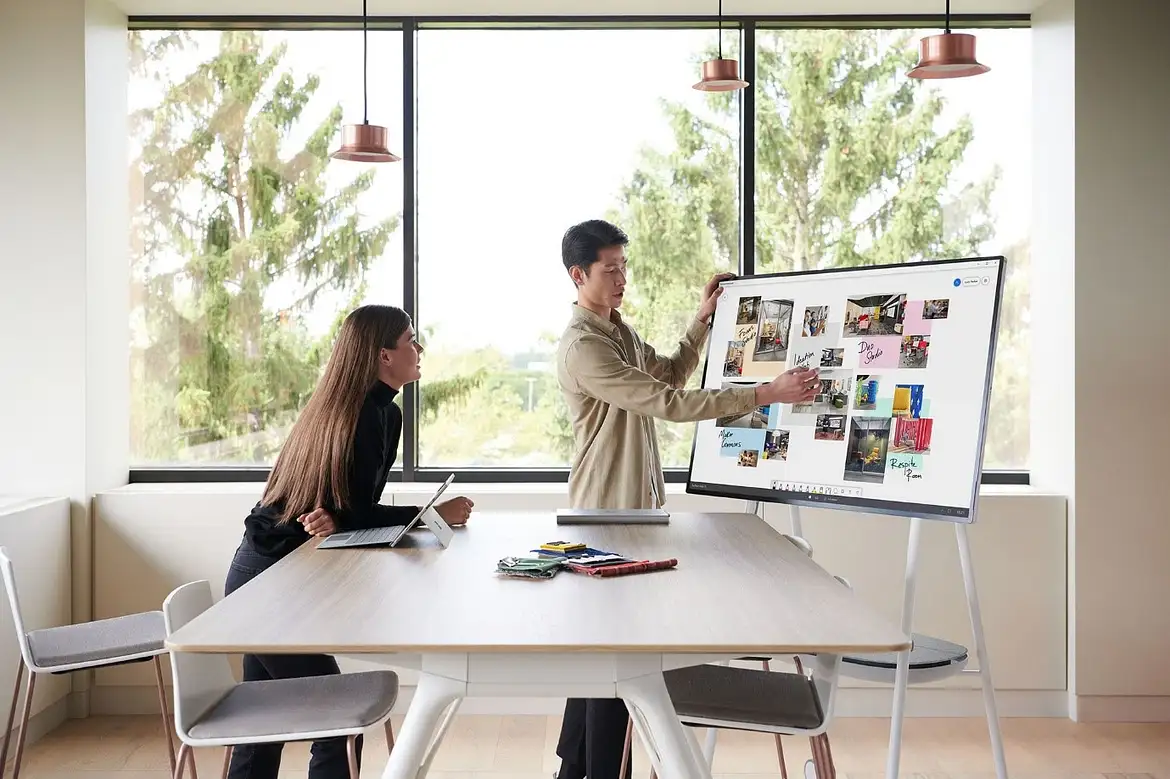 Business owners who want to base their business in a central location that is full of personality should choose Holborn. This district, once branded as Midtown, is situated between the West End and the City. It boasts beautiful old buildings, atmospheric pubs, and great dining spots for business meetings, and it is also home to a few corporate giants. Here are 5 reasons to choose Holborn in London to base your company.
1.    Beautiful Office Space
Holborn is filled with stunning architecture and gothic buildings, which means that business owners can choose from an array of unique office spaces to call their homes. The Workplace Company is a great place to start if you are looking for an eye-catching office space to rent in Holborn London. Not only are some of the office buildings in Midtown inspiring, but they are also more affordable than their more central counterparts. Thanks to the rise in the cost of office spaces in the West End, Holborn's workspaces are generally more competitively priced. You can choose from different types of workspaces in Holborn, including serviced spaces and leasehold offices.
2.    Convenient Transport links
Midtown has many convenient transport links, including Holborn, Farringdon, Blackfriars, and Chancery Lane. Stratford International can be reached in around 30 minutes, while St Pancras International is actually located in Midtown. If you're heading out of the country, it is possible to reach Heathrow airport and Gatwick airport in just one hour. Of course, congestion can delay your journey, so always bear this in mind, but on good days, you can be safe in the knowledge that you will get to where you need to be.
3.    Rub Shoulders with Industry Giants
Many corporate giants have chosen a Holborn address to base their headquarters. You can find large corporations, such as Amazon, Unilever, and Deloitte in the local area. You can even find the European headquarters of Warner Bros, Warner House, situated in Midtown. Being around successful companies such as these can be incredibly motivating and boost productivity and ambition within your own company.
4.    Impress Clients
Although there are many fine dining establishments nearby in the City of London and the West End, you can wine and dine clients at excellent eateries in Midtown itself. Holborn Dining Room offers British fare on High Holborn, while Scarfes Bar is a trendy place to socialise after work. They offer a wide selection of tipples, and you can even enjoy some live music on most nights. Besides business lunches and meetings with clients, being in close proximity to good restaurants and watering holes is great for employees.
5.    Healthy Living
Not only are the many local food and drink places great for your team, but the plethora of health centres and gyms are also a major draw for employees. Mainstream brands, such as Gymbox, Virgin Active, and PureGym, as well as independent gyms, are easily accessible from Holborn. Having facilities such as these nearby will encourage your employees to stay healthy. Regular exercise is great for all-around health and well being. The body becomes stronger and fitter, and staying active can reduce stress levels too.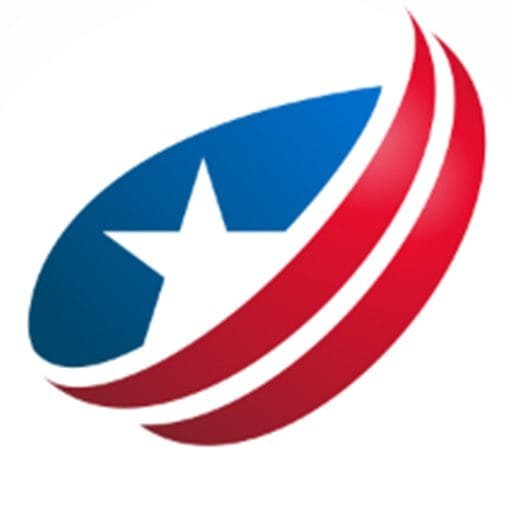 Odyssey has been the lead content writer and content marketer. He has vast experience in the field of writing. His SEO strategies help businesses to gain maximum traffic and success.