5 Essential Stages of Application Development
Mobile apps will generate $750 billion in revenue through app stores and in-app ads by 2023. Enterprise mobility is expected to generate $612.39 billion by 2023. Many companies want to capitalize on this trend but many don't know how to make an app. It is possible for your company to compete with these growth projections, but only with a well-defined mobile app development process.
A successful app development flow involves five key application development stages. No matter how large or small your project is, this process will ensure that your mobile app development efforts are a success.
5 Application Development Stages
Here are the 5 essential application development stages. It is advisable to seek help from a top Application Development Company for your perfect app development.
Launching the Starting Phase
What are the steps to create an app? The first step is to present your business idea to the team. This is the discovery phase. It's one of the key milestones in mobile app development. The details of your future project will be discussed at this stage between you and your mobile developers.
Here are the requirements to enter the discovery phase:
Business idea

App mockups

Project descriptions
Prototype a Phone App
The first step in creating an app prototype is to create an app that meets your business's needs. A top-notch team will use the project requirements and technical documentation. This is where you can test the app flow and provide feedback to help us determine if the prototype meets your expectations. For this, you need to:
Sketch Creation is your first draft of your app. It sets up important aspects such as logics, screen counts, and how they interact with each other.

Wireframes allow you to visualize the draft structure of your app.

A clickable prototype allows you to analyze and discover all possible uses. It also helps you identify logical gaps and technical inconsistencies within the original idea.

You can design app skins by collecting all wireframes.
Develop the App Design
A UX/UI prototype created in the previous stage must be used to create each screen and corresponding UX/UI design for your app.
App navigation layout:
Icons

Buttons

Text fields

Other visual elements
The mobile app creation stage can take anywhere from one week up to three months depending on the complexity of your project.
Application Development
A mobile app development process starts with this phase. Here are some important steps to follow:
Develop the technical architecture

Pick a technology stack

Define the milestones for development.
A typical mobile app project consists of three parts: the back-end/server technology and API(s), as well as the front-end.
Back-End
Database objects and server-side objects must be included in this section for your mobile app to function. The functionality of mobile devices may need to be modified.
API
An App Programming Interface is an easy way to communicate between an app & a backend server/database.
Mobile App Front-End
Mobile apps are interactive user experiences. They use an API to manage data and a back end for handling it. Sometimes, apps may use local storage to allow users to work offline.
Most web programming languages can be used, as well as most databases as the back end. Creating native mobile apps requires choosing a technology stack that is appropriate for each mobile platform. You can develop iOS apps using Objective-C or Swift programming languages. Most Android apps are written in Java or Kotlin.
Mobile applications can be built with a variety of technologies and languages. It's just a matter of choosing the right stack.
Mobile technology advances much faster when there are new mobile platforms. Every few months, new mobile devices are introduced. Mobile platforms and devices are constantly changing. This makes it imperative to be agile in order to build mobile apps within budgets and timeframes. Agile development is best if time-to-market is important. It enables frequent release of functional software. The agile development plan defines development milestones that support the development of your mobile app in iterations.
Test Mobile Application & Deployment
Once the app has been built, the testing phase is completed by the development team. These tests are performed by testers & QA supervisors:
Compatibility testing: Run the app on various devices and screen sizes.

Interface testing: Testing the navigation, menu and button performance.

Device compatibility testing: How the app looks on different screen sizes.

Low-level resource testing: Examining the app when it is running on low battery or slow Internet connection.

Security testing: Quality assurance of sensitive data safety.

Beta testing: Preliminary focus-group examination of app and receiving feedback.
For native mobile apps, you must submit them to the Google Play store for Android and Apple App Store for iOS. Your mobile app needs to be registered with an Apple or Google developer account before you can launch it.
Preparing metadata for an app's release on the app store is essential.
The title of your app

Description

Category

Keywords

Click icon

Screenshots from App Store
The Apple App Store reviews iOS apps once they are submitted. According to Apple's iOS development guidelines, you can expect the process to last anywhere between a few days and several weeks primarily based on the quality of your app. In order to test your application, you need to create a test account. The Android app store does not require any reviews; apps can be downloaded immediately.
App analytics platforms enable you to monitor how your app is being used once it is available in the app store. In addition, you can evaluate the effectiveness of your app by tracking Key Performance Indicators (KPIs). Look for crash reports and user issues on a regular basis.
Your company should welcome users' feedback and suggestions regarding your app. To keep users interested, it is important to provide prompt support and regularly patch the app with new improvements. Mobile app updates are not as immediate as web apps, which can make patches available immediately to users. Instead, they will need to be submitted and reviewed in the same way as the original submission. You must also keep up with technology advances and update your native mobile app regularly for new OS platforms and mobile devices. 
For your world-class app to be perfect in all aspects, it will be a perfect call to collaborate with an established Mobile Application Development Company with great team and expertise.
Last Say
Now you should have an understanding of the five essential application development stages. Mobile app development is an ongoing and continuous process that will continue even after your app has been launched.
A team of experts is required to help you develop a mobile app, and then continue the process. This will ensure that the service or product remains in good standing. Take top-notch Application Development Company & expert mobile app development services to assist you in every step.
Author's Bio
Erma Winter is an expert app developer at MobileCoderz, a top Android Application Development Company. With 7 years of professional expertise, she has worked with leading startups and big enterprises. Alongside the profession, she loves to work with NGOs at weekends for animal shelters.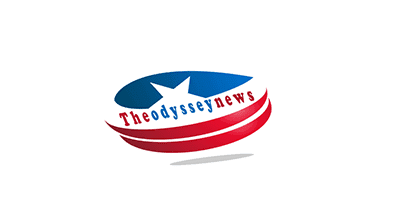 How to choose the best Xbox controller charger and battery pack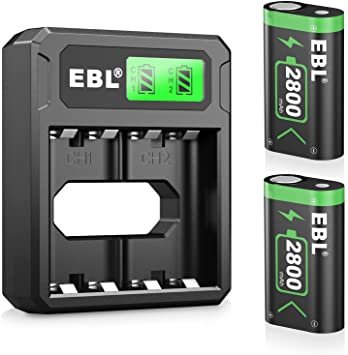 When it comes to Xbox controllers, there are a lot of different chargers and battery packs on the market. It can be tough to decide which one is the best for you. But don't worry, we're here to help. In this article, we'll discuss the different features of different Xbox controller chargers and battery packs, and we'll help you figure out which one is the best for you.
What to look for in an Xbox controller charger
When choosing an Xbox controller charger, there are a few things you should keep in mind.
The first thing you need to do when choosing an Xbox controller charger is to make sure that it is compatible with your controller. There are a lot of different chargers on the market, and not all of them are compatible with all controllers. So, before you buy a charger, be sure to check that it is compatible with your controller.
The second thing you need to do when choosing an Xbox controller charger is to make sure that it can charge your controller quickly. Some chargers take a long time to charge controllers, and you don't want to be stuck waiting around for your controller to charge. Instead, choose a charger that can charge your controller quickly so that you can get back to gaming as soon as possible.
The third thing you need to do when choosing an Xbox controller charger is to make sure that it is durable and will last long. You don't want to buy a charger that will break after just a few uses. Instead, choose a charger that is made from high-quality materials and that is built to last.
What to look for in an Xbox controller battery pack
When it comes to Xbox controllers, there are a lot of different chargers and battery packs on the market. It can be tough to decide which one is the best for you. But don't worry, we're here to help. In this article, we'll discuss the different features of different Xbox controller chargers and battery packs.
One of the most important things to consider when choosing an Xbox controller charger or battery pack is how many controllers it can charge at once. Some chargers can only charge one controller at a time, while others can charge up to four controllers simultaneously. If you have more than one controller, you'll want to choose a charger that can accommodate all of them.
Another thing to consider is the type of battery that the charger uses. Some chargers use standard AA batteries, while others use rechargeable lithium-ion batteries. If you plan on using your charger frequently, it might be worth investing in a charger with rechargeable batteries, since you'll save money in the long run.
Finally, consider the price and portability of the charger. Some chargers are relatively cheap, while others are more expensive. And some chargers are small and portable, while others are large and bulky.
Final thoughts
When it comes to choosing an Xbox controller charger or battery pack, there are a lot of things to consider. But by keeping the above tips in mind, you should be able to find the perfect one for your needs. Just make sure to read reviews before you buy, so you know exactly what you're getting. And happy gaming!
Hello! My name is Mr. Abbax khan. I am a content writer & full-time professional Web Designer and Developer specially WORDPRESS with vast experience. I started my graduation in 2016 and graduated in 2020. I'm a professional article and blog writer, has written dozens of content on different topics and worked with professionals all over the globe.