5 Best Website Builders for Online Enterprises
If you want to start your own business, e-commerce is a good place to start. This is especially true given that the retail e-commerce sector is estimated to reach $5.4 trillion by 2022.
But how can you compete with all of the other e-commerce brands?
Having the correct tools will help you compete well. When you choose the finest website builder for your small business, you will have access to a plethora of tools and resources that will allow you to create a stunning, high-converting e-commerce website.
We will look at a couple of the best website builders for small companies in this post. We will talk about the platforms, what they can do for you, and how to pick the best one for your business.
Shopify: The Best E-commerce Site Builder Overall
Most people will tell you that Shopify is the greatest website builder for small businesses. It has such a favorable reputation because it has so much to offer to both new and established enterprises.
Shopify has hundreds of free and premium pre-built themes to help you get started. . You don't need to have any prior coding knowledge. It also includes tools and resources to assist you in running marketing campaigns to increase store traffic and customer base, as well as extensive tracking tools to keep you on target.
If you want to become an omnichannel business, Shopify interacts with a variety of additional channels, including social media platforms like Facebook and TikTok, as well as online marketplaces like Amazon and eBay. If you decide to build a storefront or host a pop-up shop at local events, you can even utilize Shopify to sell in person.
GoDaddy: The Best Option for Simple Websites
You may be familiar with GoDaddy as one of the world's largest website hosting providers, so it is natural for them to provide a website builder as well. GoDaddy is one of the top small company website builders to pick from if you want to get up and running as fast as possible.
Many of the features you would anticipate are available. They offer a design studio for content and videos, sales and marketing management tools, and tracking metrics to ensure you meet all of your objectives.
Many customers remark that GoDaddy provides a bit of a trade-off. The experience is quick and streamlined, but you lose some of the personalization and features that other website builders normally provide.
WordPress: Best Platform for Creating Customized Websites
WordPress is a true force to be reckoned with, powering more than one-third of the top ten million websites on the planet. As you may expect, this implies that WordPress benefits from a huge ecosystem. WordPress will easily allow you to add plug-ins.
Some people claim that WordPress is for "dreamers," which means that if you can conjure up a concept for your small company website, you can make it a reality using WordPress. As a result, if you have a website concept that demands some extra capabilities and adjustments, this website builder is a perfect choice.
However, keep in mind that the more sophisticated the website you want to design, the more likely it is that you will need to engage a professional developer.
Squarespace: Ideal for Creating Visually Appealing Websites
Squarespace is a design behemoth with a plethora of gorgeous, fully responsive templates. From the typefaces and colors to the background photos and banners, each Squarespace design features aspects that you may alter to fit your brand.
Squarespace is the ideal combination of modern style and ease of use for small companies. It makes site creation extremely simple and provides you with all of the required marketing tools. It's as simple as dragging and dropping popups and announcement bars wherever you want them to appear.
Squarespace also provides e-commerce options for creating an online store. Order management, point of sale, product image zoom, and more features are available.
Wix: The Best Platform for Expanding Site Capabilities
Wix is a good, easy-to-use website builder for small enterprises. Its drag-and-drop functionality allows you to create your site by dragging and dropping features where you want them.
Wix provides ADI (artificial design intelligence) for less-tech-savvy business owners in addition to standard site construction. This tool will ask you a few questions about your design and feature choices before generating an appealing website for you.
Wix's App Market allows you to enhance the functionality of your website after you've established it. If your core setup lacks the functionality you want, Wix provides over 250 applications to pick from.
One thing to bear in mind is that Wix may not be the greatest solution if you want to sell things online. You may only add a maximum of 100 pages to your online store, and there are no interfaces for newer channels like TikTok.
Summing Up
There are a few crucial factors when picking which website builder to use: the sort of website you want to develop, the complexity and modifications you want, how much time and money you can commit, and your present abilities and resources. To be able to build your website, you have to ensure you have a good internet connection. With Spectrum Internet, you are sure to get the best internet experience. Their customer service also caters to Spanish speakers. Contact Spectrum Servicio al Cliente to learn more.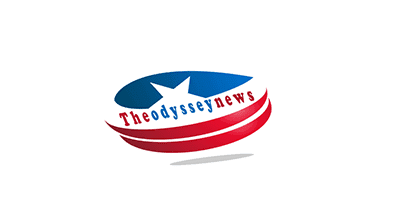 Is It Time to Buy a New Industrial Wireless Router?
When it comes to machine communication, Industrial wireless routers play an important role in transferring the internet signal throughout your business setup. It helps to maintain a stable network by connecting all your devices. Industrial routers last for many years, still, they can wear out.
When you experience unusually slow internet speed and irregular Wi-Fi coverage, it's time to address if your router is spoiled. If yes, you need a new router. You can prolong the life of your industrial modem router by taking the best care of it. However, despite proper care, some inevitable factors cause the router to wear out. Do you want to know about those factors? Let's read this article to know every indication to buy a new router:
Indication Signs That You Need to Buy a New Router
Do you need to buy a new industrial router? Let's find the answer. Just due to slow internet speed doesn't mean you need to replace your router immediately. Buying a new one is costly so you need to make sure that you need one or not. Here is some sign that indicates that you need to replace your router or repair it.
Do the longer buffering period while streaming annoy you? Does it take a long time to load any websites? The reason may be the dropped internet speed. And the constant slow speed of the internet is one big sign that your router has problems. There could be two reasons behind this:
Increased network traffic
Reduced bandwidth availability
However, if you have already examined the possible cause of slow connectivity, it can mean your router is damaging. So, what to do to avoid further damage?
Firstly, you need to know whether the problem is coming from your router. Plug your computer directly into an industrial wireless router and see if the problem is still there. If so, then the reason may be network traffic and reduced bandwidth. But if the speed becomes normal again, it's clear that your router is losing its functionality.
Indicator lights are the best signs to determine the router's functionality. For a properly working router, these lights remain lit or blinking. But if you don't see any light, there is a problem with your router. In normal conditions, lights always remain lit when the router is powered on. You can try to turn on and off the router, and remove and insert the cables in their ports, if the problem is still there, contact your internet service provider to ask if you need to repair or replace your router.
Most routers can stand the heat impact depending on their brand and material. However, heat can damage the industrial routers of more than three years of age. So, if you are using the router longer than its average lifespan, it can suddenly stop working or its internal component may get damaged by overheating. You can place your router in a cooler area to see if there's any difference. If not, you need to buy a new router.
The last and most definite sign of the router's failure is that it completely stops working. It means your device has stopped responding to your clicks and indicator lights are off constantly. In this case, first of all, check the connecting cables that link your computer to the modem. Make sure to insert wires in their proper ports. In addition, you need to confirm the power source is completely working or not.
Bottom Line:
When you have been treated with all the possible causes and the industrial modem router is still far from working properly, then your industrial 4G LTE modem routers must be worn out. In this case, recover it or replace it because it will continue to disturb your important tasks and delay your projects. If you can manage the budget, replacing the industrial modem router is a more viable as well as efficient option.
Other Web Tags: