3 Reasons Why Digital Transformation Continues to Fail and How to Remedy Them
What is Digital Transformation?
It is the process of creating or changing business operations by incorporating digital technologies. Digital transformation has evolved from being a buzzword to a concept that is crucial for business growth and success. The COVID-19 pandemic was a wake-up call for many organizations to fast-track their digital transformation initiatives to enable their businesses to operate online and their employees to work from home. Nevertheless, Digital Transformation in industries continues to stall. A study by Everest Group asserts that 78% of businesses fail to achieve value from their digital transformation initiatives. You are probably in this boat. Wondering why despite your efforts, you never seem to get it right?
In this article, we are going to look into why digital transformation continues to fail in many enterprises and how you can improve its success rate.
Lack of Clear Goals
Several initiatives fail because enterprises get into the digital transformation haze without setting any clear goal. For example, at some point, you could have gotten excited about how certain digital transformation initiatives are working for company x. Without too much thought, you have replicated the initiatives but without similar success. Sorry to burst your bubble. What works for one business may NOT necessarily work for your business. It is therefore paramount to identify exactly what your objectives for digital transformation are. Do you want a new website? Do you want to automate your processes? Do you want to improve the customer experience?
Lack of clearly defining your aims for digital transformation lets you venture into multiple strategic initiatives with no direction and no focus. What do they say about a jack of all trades? Master of none. Once you understand what your goals are, you can create a roadmap to get you there. Set initiatives and action plans that will ensure you arrive at your destination. With a clear-cut road map, you will track your progress and have a visual picture of your digital transformation journey.
Digital transformation will gradually happen for your business if you:
commit to your set goals and initiatives,
embrace personal ownership of the transformation process and,
believe that change is possible.
Deficient Expertise
'A chain is only as strong as its weakest link.' Each employee's input is very essential for business growth. If your employees do not have the right skill set or the right motivation, your business is prone to fail. Digital transformation initiatives necessitate digital understanding. Not bringing in people into your organization who have digital skills is one of the many reasons for digital transformation failure in organizations. You are probably thinking, why not just work with my current employees in this endeavor?
Well, Einstein has an answer for you. 'Insanity is doing the same thing over and over again and expecting different results.' I am not insane; you are not insane. By creating a digital transformation team with the right skill set as per your initiatives, even the sky will not be your limit. The team will be very well versed with the initiatives so much so that they can pinpoint pitfalls before you get to them. This will SAVE you a whole lot of financial and emotional strain.
Besides, who else to trickle down expertise to the rest of the organization other than your very capable digital transformation team?
The digital team will work with your current employees who understand your business as well as your customers to achieve the digital transformation goals.
Not Transforming the Organization Culture
Experts agree that an enterprise's culture has the ability to make or break digital transformation strategies for any organization. Company culture is cultivated around common goals, mission, expectations, values as well as the physical environment. A rigid company culture that is resistant to change presents a lot of bottlenecks to the digital transformation quest, which increases the chances of a digital transformation failure.
Each and every member of your organization should be at par with your digital transformation goals and work towards being part of the change. They should embrace the novelty and be willing to upskill whenever they are required to. I admit it, I too love my comfort zone. Once your employees understand that growth zones and comfort zones are mutually exclusive, they will gradually accommodate the idea of digital transformation.
Any change management begins at the top. Senior managers should be aligned with the organization's digital transformation in aspects such as the budget, KPI as well as prioritization.
Once you clearly articulate and speak of the goals of the digital transformation and how it will benefit the organization and its employees, chances are high that you will onboard several members into the endeavor. The agility of the company culture is what you are looking for. Adlib Software transforming the way industries look at their business, with Intelligent Data. Adlib's content intelligence cloud solutions boost digital transformation, drive automation and spark innovation. Owing to the fact that digital transformation entails alliance among different entities in an organization, business cultures that embrace collaboration and change are the ones that will succeed. With employees that are aligned with the company's goals and values, it will be a whole lot easier to achieve digital transformation. This is literally taking the path of least resistance.
Conclusion
Today, there is more risk of your business not going digital as opposed to the risk of your business failing. And you really don't have to look too far for an example. The cessation of movement brought by the COVID-19 pandemic was a huge plague for offline businesses. We have all been victims, one way or another. One of the globe's highly ranked shoes and clothing companies, Nike, is an example of a good digital transformation success story. That is what digital transformation will do to your business. You, just like Nike, can harness the power of digital transformation and scale your business if you go in armed with the right tools and mindset.
Instructions to get your initial 1000 Instagram followers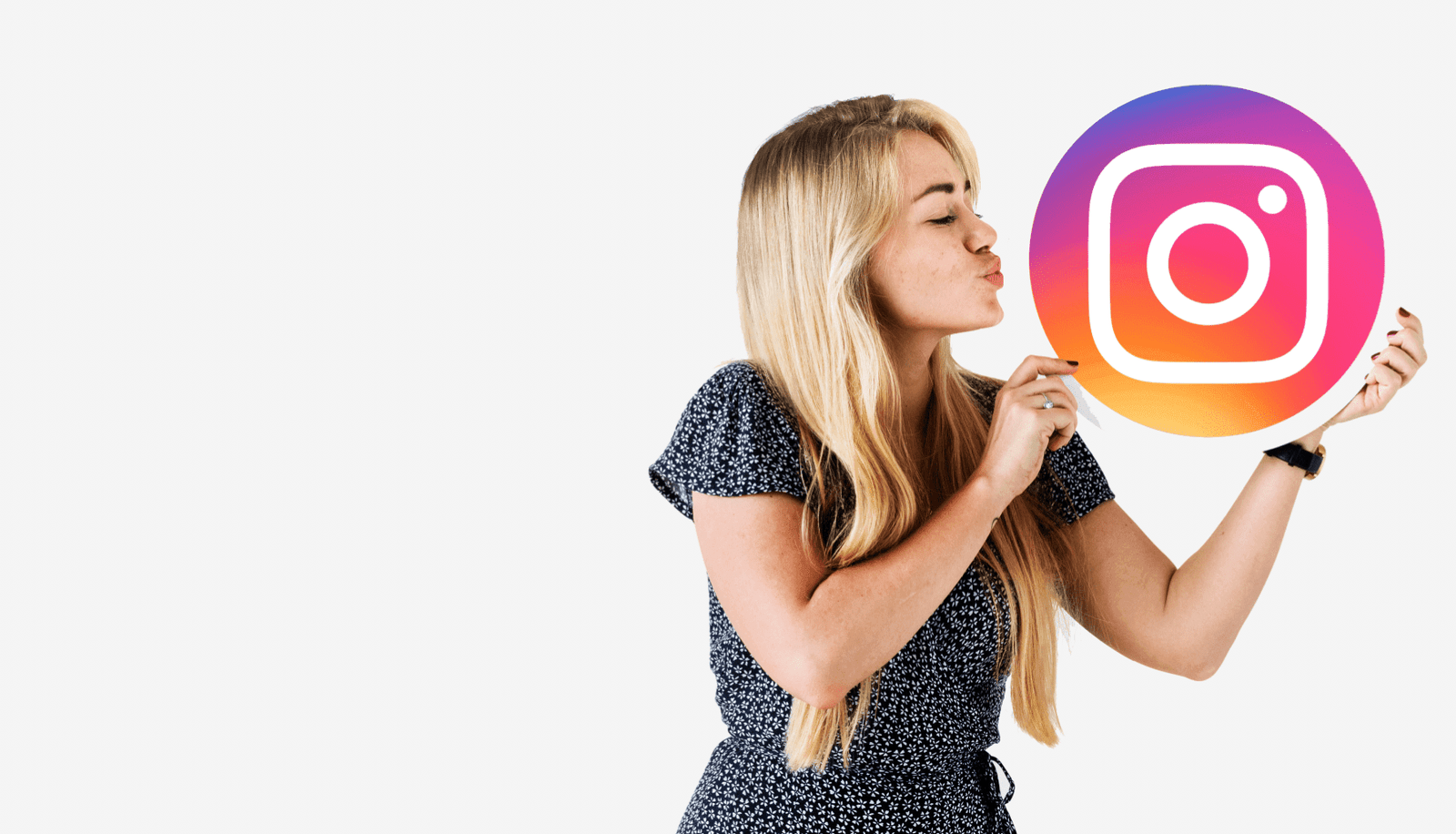 Each individual, from the conventional individual to the stars, influences the chasing of all territory unit Instagram as a significant inventory of correspondence with people and allies wherever in the world. In this manner on the off chance that you need to be an influencer on Instagram which can be a major stage, the essential issue you ought to do is to extend followers.
On the off chance that your posts don't get enough likes and you're not a tremendous supporter, at that point, you're an everyday Instagram client. It is highly unlikely to accomplish objectives on Instagram, even though you are extra required on Instagram, the extra likes and followers you can wear to your post.
Interestingly, the GetInsta application is free. GetInsta is an extraordinary device to encourage free Instagram likes and followers. GetInsta can be a free friendly based application to grow real Instagram followers and likes.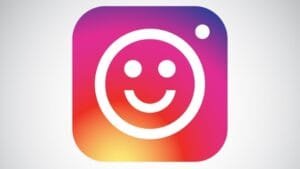 Important Features of GetInsta
Simple to utilize
This application is easy to utilize and accompanies an instinctive program. No extraordinary abilities are needed to utilize this application and you should simply enter your Instagram subtleties and begin falling prey to this application.
Security and Privacy
The Security and Privacy Zone unit fundamental alternative to any application we use. Genta has been created by a particular and prepared group, in this manner, it tends to be free from any dangerous application. There are no infections in GetInsta. GetInsta gives total protection to your information with no spillage information and danger. It gives significance and keeps up your protection. You'll have the option to get orderly upgrades of decisions with genuine Instagram followers app and the GetInsta security framework.
Get free Instagram followers at no danger
While acquiring extra followers, the decision will likewise increment simultaneously. All Instagram followers and likes are going to be shipped off you during an insightful time, naturally and commonly. Hence, you are not facing any challenge of being illicit or impeded for great.
Supports various languages
The GetInsta tool will uphold very sixteen dialects and you will want to choose the language you need to pick without any problem. You will want to alter your profile to be incorporated by checking the profile segment and through the Settings tab.
Complete free Tool
You ought not to utilize the money to feel Instagram followers and likes. GetInsta is a free tool. Anyway, you need to procure the coin. At the point when you enter GetInsta, you may get an unlimited coin and you will want to search for Instagram likes and followers. You will want to make coins by working straightforwardly on the GetInsta application.
Genuine and Organic
Clients given by the GetInsta region substance are genuine Instagram clients, not to trick Instagram clients made by a certain something. Likes and followers by dynamic and genuine Instagram records can get you the territory unit.
Steps for utilizing GetInsta:
Make an account by signing on to the application or site to get computerized coins immediately, which might be utilized to purchase followers and likes.
At that point, add an Instagram account, even though you have a ton of Instagram accounts.
Select an Instagram account that you need to extend followers.
Check the improvement you need just benefit.
You need to acknowledge coins to encourage extra Instagram followers.
To gather any coin, check the objectives set by others and spot on the coin symbol.
UPSEO, a traffic bot software for SEO.

UPSEO is the best service to buy website traffic and generate bot traffic, indeed UPSEO is a web traffic bot software that uses real unique IP to generate its visitors.
Try UPSEO for free for 3 days: http://dashboard.upseo.io/signup.php
By simulating real visitors, UPSEO can help you rank your website on Google (SEO traffic bot), but also your listings on Amazon, Ebay, Aliexpress, Etsy etc…
Bot traffic portrays any non-human traffic to a site or an application. The term bot traffic regularly conveys a negative meaning. However, bot traffic isn't fortunate or unfortunate; everything relies upon the bots' motivation.
A few bots are fundamental for valuable administrations, for example, web crawlers and computerized collaborators. Most organizations invite such bots to their destinations.
Different bots can be malignant, for instance, those utilized for the motivations behind qualification stuffing, information scratching, and dispatching DDoS assaults. Indeed, even a portion of the more kind 'terrible' bots, for example, unapproved web crawlers, can be a disturbance since they can upset website investigation and create click extortion.
It is accepted that more than 40% of all Internet traffic contains bot traffic and a considerable amount of harmful bots. This is why various associations are searching for approaches to deal with the bot traffic going to their destinations. Bloggers can understand the importance of bot traffic. Thus while I was searching for a company, I found UPSEO as my savior. With the help of their team, I got to know many important things about bot traffic. Let me share information about bot traffic.
How can you identify bot traffic?
Web designers can look straight toward network solicitations to their destinations and recognize the likely bot traffic. An incorporated web investigation device, for example, Google Analytics or Heap, can likewise assist with bad bot traffic.
Here are the signs of bot traffic:
Abnormal views of the site: If a site goes through an abrupt, exceptional, and unforeseen spike in the site, it hits the bots navigating the site.
High bounce rate: The bounce rate distinguishes the number of clients who go to a solitary page on a site and afterward leave the site before clicking anything on the page. A surprising lift in the bounce rate can be the aftereffect of bots aimed at a solitary page.
Shockingly high or low meeting term: Session span or the measure of time clients stay on a site ought to remain moderately consistent. An unexplained expansion in meeting terms could be a sign of bots perusing the site at a bizarrely lethargic rate. On the other hand, a surprising drop in meeting terms could be the aftereffect of bots navigating pages on the site a lot quicker than a human client would.
Junk conversation: A flood in fake-looking changes, for example, account manifestations utilizing hogwash email locations or contact structures submitted with phony names and telephone numbers, can be the consequence of structure filling bots or spambots.
Spike in traffic from a startling area: An unexpected spike in clients from one specific locale, especially a district that is probably not going to have countless individuals conversant in the local language of the site, can be a sign of bot traffic.
How can websites manage bot traffic?
The initial step to manage or stop bot traffic to a site is to incorporate a robots.txt record. This document gives directions to bots slithering the page, and it tends to be designed to keep bots from visiting or interfacing with a site page inside and out. Yet, it ought to be noticed that lone great bots will maintain the standards in robots.txt; it won't keep vindictive bots from creeping a site.
Various apparatuses can help relieve bad bot traffic. A rate restricting arrangement can identify and forestall bot traffic starting from a solitary IP address, albeit this will result in any case disregard a ton of malignant bot traffic. On top of rate restricting, an organization architect can take a gander at a site's traffic and recognize dubious organization demands, giving top-notch IP delivers to be obstructed by a sifting instrument. This is an exceptional work escalated cycle and still just stops a segment of the malignant bot traffic.
Separate from rate restricting and direct designer mediation, the least demanding and best approach to stop terrible bot traffic is bot the board arrangement. A bot the executives' arrangement can use the knowledge and utilize social investigation to prevent malignant bots before they at any point arrive at a site. For instance, Cloudflare Bot Management utilizes knowledge from more than 25,000,000 Internet properties and applies AI to distinguish and stop bot misuse proactively.
Traffic bots affecting your website
Noxious bots are hazardous because they're equipped to take data or to submit extortion. However, they likewise slant your site numbers drastically. This is mainly baffling on the off chance you use numbers like by and large meetings and transformation rates to measure your site's accomplishment and other showcasing endeavors.
Bots cause enormous spikes in rush hour gridlock, so if you don't know to pay unique minds to them. You might be expected to drive a lot of significant traffic to your site because of an advertisement you ran.
Why I Selected UPSEO?
Through Search Engine Optimization, the team assisted me with improving joint referring. Hence, it helped in assisting my website in acquiring rankings in Google and Alex for your business.
Using Google Analytics as a protected method
As we know, Google Analytics is a free instrument given by Google for essential factual and logical devices. It is used for different SEO and promoting purposes. It has assisted in overseeing and judging my site's presentation.
Geolocation helps portion the focus on the crowd and makes the webpage accessible for search. It also helped me to focus on positioning the webpage increments naturally.
Google AdWords for website traffic generation
Google AdWords is also a free device given by Google to discover related catchphrases dependent on my industry, crowd, etc. This assists with expanding the position of your site a ton through AdSense. This guards your AdSense.
As UPSEO is viable with Google's calculation, their team of experts helped my site to arrive at the web's top quests. With the assistance of best-related watchwords, taps on your URL, associations on the pages, etc., the experts helped me gain incredible outcomes.
The adaptability of the website
I could quickly screen my presentation and requirements with the assistance of Google Analytics and Bitly Integrated dashboard. I could arrange the settings and effectively alter them as indicated in the SearchSEO experts' instructions.
Read the best traffic bot blog: https://en.upseo.io/blog/