2022 Toyota Highlander – A Remarkable 3-Row SUV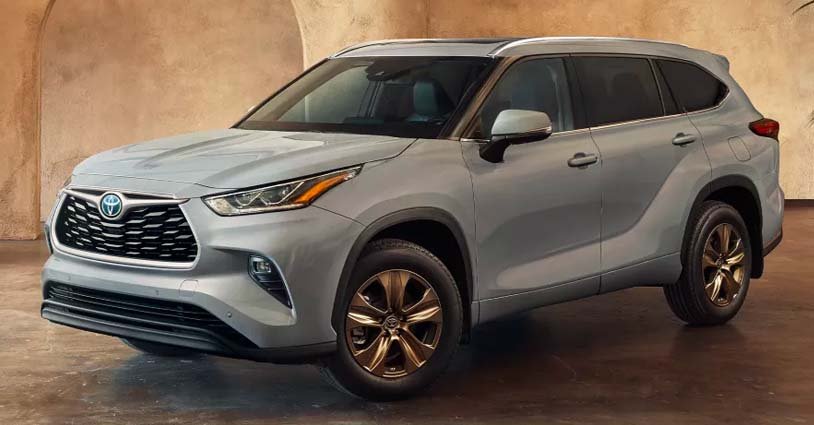 Toyota has been producing vehicles that are top of the line since its first car. The new 2022 Toyota Highlander is an excellent 3-row SUV that people are loving it. Great styling, fuel-saving option, and more has led people to purchase this car.
If you talk to Caldwell Toyota dealer, you will see why purchasing this 3-row car is an ideal choice. Take a look below to understand what makes this vehicle a remarkable 3-row SUV before buying it.
Large cabin and more
One of the reasons people are loving this vehicle is its spacious cabin and ample third-row space. Apart from children, even adults can sit comfortably in the back row of this automobile.
Bench seats are provided for the second and last row, which allows a total of 8 passengers to sit inside this car. However, the number comes down to 7 if an individual opts for captain's chair for second-row instead of bench seats. Though the number of passengers would decrease by just one, the captain's chair is much more comfortable and offers a posh feeling.
Moreover, it can hold 4 to 5 carry-ons behind its last row which makes it at par with most of its rivals. However, folding all rows will allow a person to haul numerous carry-ons that are needed at certain times.
In addition, the 2022 version of Highlander comes with upgraded materials for a cabin built and designed. For ideal comfort, people opt for high-end trims that provide ample comfort to drivers and passengers.
In addition, depending on the version you buy, you will either get an 8-inch or 12.3-inch screen on the dashboard. Other features include JBL speakers, Wi-Fi hotspot, satellite Sirius XM radio, Android Auto, Apple CarPlay, Amazon Alexa, etc.
There are numerous versions available for the 2022 Toyota Highlander. The base trim starts from $37,080 and goes up to $50,725 for the Hybrid Platinum trim. If you want to test drive it, then visit Caldwell Toyota dealership. There you will get every detail and understand, which is ideally suited for you.
Power delivery 
The power of this vehicle is delivered by a V6 3.5L engine. It generates 295 horsepower and is grouped with an automatic 8-speed. Also, you can choose either an AWD or FWD drivetrain according to your need.
The acceleration of this 3-row vehicle is quite quicker than most which helped it reach 0-60 mph in just 6.7 seconds. Also, it has stable handling making it a perfect ride for people looking to buy a family vehicle. In addition, it will offer 29 mpg on highways.
Apart from this powertrain, there is also another hybrid option present that is quite a fuel-efficient model. The hybrid option has two electric motors along with a four-cylinder 2.5L engine for power. It produces 243 ponies and comes with CVT. Furthermore, this model is much more fuel-efficient than most of its rivals.
It provides people with 36 mpg in cities and 35 mpg on highways and takes about 7.3 seconds to reach 0-60 mph. So, take a look at this vehicle and decide for yourself, whether this is what you're searching for!
Hello! My name is Mr. Abbax khan. I am a content writer & full-time professional Web Designer and Developer specially WORDPRESS with vast experience. I started my graduation in 2016 and graduated in 2020. I'm a professional article and blog writer, has written dozens of content on different topics and worked with professionals all over the globe.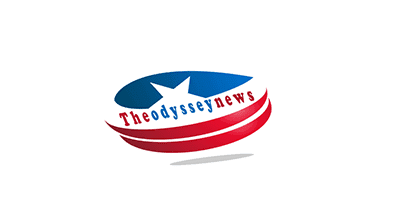 UK SPORTS CHALLENGES 2021 + TRAINING ADVICE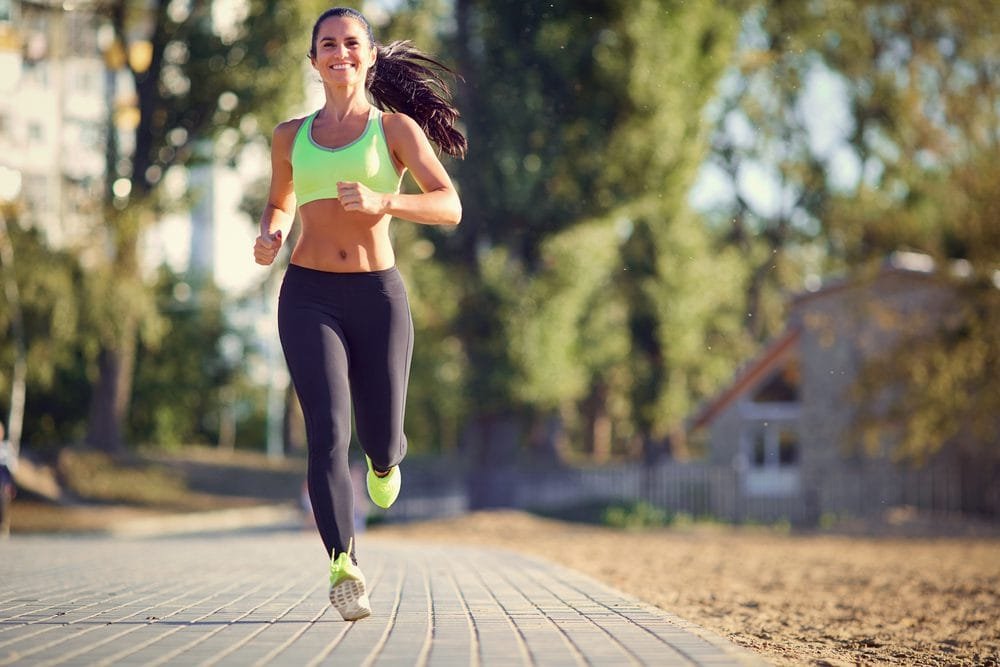 With lockdown restrictions easing, it's time to set yourself a challenge and maybe even raise some money for charity! We've rounded up 10 of the best UK sports challenges 2021 has to offer, plus expert advice on how to ace your training…
Hands up if you're excited that real-life events might just happen this year! Online challenges have their place to help keep you motivated, but nothing beats the buzz and camaraderie that surrounds an event in the real world among the masses. These events bring the fun factor, as well as the commitment factor. It's all too easy to swerve an online challenge last-minute, but you feel a lot more accountable when you've signed up with friends for a real-world team triathlon on the other side of the country.
UK sports challenges: the training begins!
We all know how hard it can be to keep motivated for something when it's weeks away, so how should you choose your event and ensure you don't slack off training? 'Pick a tummy-twisting goal,' suggests Josephine Perry, sports psychologist at Performance in Mind. 'You need a goal that excites you enough to focus on it, that is enough of a stretch that you'll be willing to invest time and effort in it, but is not too hard to reach that you feel it's too much pressure, making you give up entirely.'
In fact, performance coaches swear by an acronym called 'SMART' when talking about goals. It stands for specific, measurable, achievable, realistic, and time-bound, and you should check your challenge ticks all of these boxes before you commit. The good thing about organized events is that, by nature, they're specific and time-bound. You just have to make sure the one you choose is realistic for you to achieve and that you measure your progress along the way.
For example, a 26-mile hike at Hadrian's Wall on 14 August could work for you if you've been doing some regular walking during the lockdown, but you may need a structured plan to build up to walking that distance. The internet is full of programs to help you train for popular distances, so have a look for one that works for you.
Staying motivated for your upcoming UK sports challenge
Acknowledging and celebrating your efforts as you go will help keep you motivated. 'Use the progress principle,' says Perry. 'Break your goal into much smaller goals so you get to tick off achievements along the way. This stimulates the reward system in your brain.' So with your hiking training, break the 26 miles into quarters, for example. Roo Davies, TheMojo Coach, agrees with this strategy. 'Reward yourself, ideally with something linked to your ultimate goal. New workout gear is always a winner!' she says.
Need more support? Hire a personal trainer or look for training groups in your area. The tips, camaraderie and incentive to push yourself harder are invaluable. And don't forget friends and family are there to support you, too, so share your program with them and get them to nudge you out for that run when it's raining!
Dealing with training setbacks and bouncing back stronger
What if you get injured, ill or a busy week at work scuppers your training plans for your upcoming UK sports challenge? Or maybe you procrastinate about harder sessions. 'Think about where and when you're likely to struggle and create a "what if?" plan,' says Perry. 'On this, brain dump all the things that could go wrong or you tend to struggle with. Next to each point, write an "if, then" plan to help you cope with the situation. Struggle to get out of bed for morning sessions? Put your alarm clock on the other side of the room so you can't hit snooze. Have an accountability buddy you have to admit your lie-in to!'
If you miss a week of training, it's a good idea to repeat the last week of training that you did, rather than progressing to the next level. This will help you to avoid injury. If an injury stopped you training, get expert advice about when to resume. And be kind to yourself, says The Curation Coach, Kathryn McAuley: 'Know that there are things in the world you can't control and setbacks will always come your way. Don't let your inner negative dialogue get in the way. Think about what you've already achieved and what you know you're capable of.' Good luck!
The best UK sports challenges 2021: sign up now!
If you're ready to set yourself a challenge but you need a little inspiration, check out these events below! Be sure to reserve your space soon to avoid disappointment…
BHF Yorkshire Three Peaks Team Challenge
Get your team together this summer, for a safe and memorable 24-mile hike and climb over 5,000 feet across a fully supported route.
Where: Horton-in-Ribblesdale, Yorkshire
Aquasphere Snowman Swim, Duathlon, or Triathlon
Try not to get distracted by the amazing scenery as you do a 1K, 2Kor 2.4-mile swim. Or, try a Sprint or Standard-distance duathlon (run, bike, run). Or, 'the toughest multi-terrain triathlon in the UK' (choose from a Sprint to a Savage two-day discipline)!
Where: Betws-y-Coed, Wales
How to enter: visit alwaysaimhighevents.com. Entry costs start at £26.
Rob Roy Mighty Hike
Hike a marathon along the stunning Rob Roy Way, following in the footsteps of Rob Roy MacGregor, a famous figure from Scottish folklore.
Where: Callander to Killin, central Scotland
How to enter: visit mightyhikes.macmillan.org.uk. £25 registration fee plus minimum £250 pledge.
The Hever Castle Triathlon
There's everything from a Starter Tri (200m swim/15K bike/2.5K run) to a Half Ironman, plus kids events, running events, a duathlon (run/bike/run), an aqua bike (swim/bike), and an aquarium (swim/run) at this scenic and historic venue!
Where: Hever Castle, near Edenbridge, Kent
How to enter: visit castletriathlonseries.co.uk. Entry fees start at £23.
Inflatable 5K
Want something fun? Bounce, crawl, slide, and climb your way around 15 gigantic obstacles in the biggest inflatable 5K obstacle race ever! Events range from 2.5K to 15K in this family-friendly event.
Where: Bicester, Oxfordshire
How to enter: visit ukrunningevents.co.uk. Entry fees start at £20.
MacMillan Thames Path Ultra Challenge
Walk or run this 100k route with friends all in one go or stop somewhere overnight. Half and quarter-distance options are also available.
Where: Putney Bridge to Henley
How to enter: visit macmillan.org.uk. Entry fees start from £3.75, plus £245 for fundraising.
Dragon Ride 2021
Catering for a large range of cyclists, Dragon Ride offers a range of routes with varying distances and difficulties. From the Dragon Devil, an intense 304km cycle, to the Macmillan 100, a shorter 100km cycle around Brecon Beacons.
Where: Neath Port Talbot, Wales
How to enter: visit macmillan.org.uk. Entry fees start at £10, plus a £150 sponsorship pledge.
Dulux London Revolution
If cycling's your thing, you could tackle this two-day, 155-mile bike ride, camping overnight in Ascot on this fully supported loop around London to raise money for Macmillan Cancer Support.
Where: Lee Valley, Greater London
How to enter: visit macmillan.org.uk/get-involved. Entries cost £64 plus a sponsorship pledge of £450.
Coniston Epic Lakes Swim
Part of the Epic Lakes Open Water Swim Series, this event will see you swim 500m, 1 mile, or 3.8k. Purist, experienced cold-water swimmers can swim without a wetsuit in the longer distances.
Where: Coniston, Cumbria
How to enter: visit epicevents.co.uk. Entry fees start at £20.
Ragnar White Cliffs
Run through the night as part of a team of 10 (or five!) in this 24-hour relay challenge. you'll cover 170 miles on roads and trails, passing through Dover on the way. Standard team members run three legs of three to 11 miles.
Where: Sittingbourne to Brighton
How to enter: visit runragnar.com/uk. Entries cost £95 per person for a team of 10.
Odyssey has been the lead content writer and content marketer. He has vast experience in the field of writing. His SEO strategies help businesses to gain maximum traffic and success.