14 Beautiful Burgundy Hair Dye Ideas To Brighten Your Days
While it may seem like a daunting color change, burgundy hair dye is actually very wearable and flattering — and it looks amazing on dark hair, brown hair, blonde hair, short hair, long hair, straight hair, curly hair and as wigs.
For the daring, we found ideas for bright scarlet strands, and for those who want to keep it more subdued, there are barely-maroon tinted shades to DIY at home. Of course, there's also everything in between — this versatile burgundy hair color can be worn in so many different ways. You can ask for burgundy in a professional salon or even dye it yourself at home. 
⇒ More picture inspiration HERE.
Burgundy curly hair
These days coloring your curly hair in some common colors is not a constraint as you can go for any hue to color your tresses. For example, burgundy curly hair is really becoming more and more popular these days.
Burgundy red hair
Now some of you must be wondering what Burgundy hair is? Burgundy colour is the mixture of brown and red with some violet tint. Burgundy hue is the lighter shade of maroon color. The color is named so due to the color of the wine that resembles a distinctive red hue. And these wines are manufactured from the vineyards of the Burgundy area in France.
Blonde and burgundy hair
Blonde hair is always fun and playful. However, mixing burgundy and blonde hair makes the look even way more sexy. Ask your hair colorist to give the highlights in small strands. This duo makes a sensational combination and suits on a dramatic makeup with smokey eyes.
Short burgundy hair
Short burgundy hair is a trend that is truly breathtaking. 
Burgundy highlights
Gone are those days when there is an obsession for natural hair color (black, blonde, brown etc). However, the trend is going in a different direction these days. If you do not want to have a full burgundy hair makeover then try coloring your highlights burgundy. This is what will make you the real fashionista.
Dark burgundy hair color
Dark burgundy hairstyle is a treat for your eyes for sure. Again adding some red highlights to the tips makes the hairstyle even more mesmerizing.
Burgundy balayage
Darker roots with lighter tips are in vogue now. Get this hair hue to be a true fashionista of your group. The sleek hair even adds more shine to the hair color. Red teased end of this hairstyle looks really fashionable and fantastic. The burgundy balayage suits a girl with any skin tone. Go for it!
Light burgundy hair color
Sometimes a short bob looks way more beautiful than any other long hairstyles. And if you have planned to color your tresses then the light burgundy hair color is the best idea ever. This colorful contrast on your hair makes the haircut flaunt its style even in a better way.
Burgundy hair with highlights
Try highlights of blue, red, orange, blonde, brown, carmel colors to give a powerful boost which gives you an instant lift to your personality. Your tresses look elegant and playful in this hair hue. The hairstyle suits especially to sleek hair, length matters up to you.
Burgundy hair with caramel highlights
The caramel shiny highlights of this brilliant burgundy hair hue looks absolutely stunning. 
Burgundy dark red hair
Want to get spotted in the crowd? If yes then this hair color is for you. This amazing high pigmented pulp red highlight enhances your style to the next level. The two colors complement each other beautifully. Give your eyes a smoky touch to maintain the boldness in the crowd.
Burgundy purple hair
Burgundy hair is no doubt edgy but the purple shades make it even more trendy. Keep a winged eyeliner as it perfectly suits this chic hairstyle. You can have a ponytail as it can give as you can get a bicolor style. It perfectly shows off your burgundy hair with purple roots.
Brown hair with burgundy and blonde highlights
No matter what your skin color is, your brown hair with burgundy and blonde highlights will give you a vibrant look for sure. The hair is illuminated by the sun in a glorious way to maintain your style in the day too. Too Hot to handle !!!
DIY burgundy hair
If you are not sure about the DIY steps of how to get burgundy hair, make sure to check out the guide before any shopping or action. There are also several very helpful youtube videos for you to follow at home.
DIY burgundy hair color for men
https://www.youtube.com/watch?v=05jg1MNzMN0&t=41s
DIY burgundy hair color for women
https://www.youtube.com/watch?v=Oma8nMWHcl0
DIY burgundy hair color for black girls
https://www.youtube.com/watch?v=-jJkRMs1i2M&t=10s
Hello! My name is Mr. Adnan Malik. I am a content writer & full-time professional Guest Post Blogger.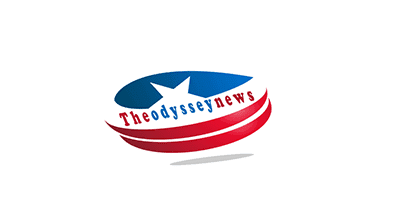 Is It Time to Buy a New Industrial Wireless Router?
When it comes to machine communication, Industrial wireless routers play an important role in transferring the internet signal throughout your business setup. It helps to maintain a stable network by connecting all your devices. Industrial routers last for many years, still, they can wear out.
When you experience unusually slow internet speed and irregular Wi-Fi coverage, it's time to address if your router is spoiled. If yes, you need a new router. You can prolong the life of your industrial modem router by taking the best care of it. However, despite proper care, some inevitable factors cause the router to wear out. Do you want to know about those factors? Let's read this article to know every indication to buy a new router:
Indication Signs That You Need to Buy a New Router
Do you need to buy a new industrial router? Let's find the answer. Just due to slow internet speed doesn't mean you need to replace your router immediately. Buying a new one is costly so you need to make sure that you need one or not. Here is some sign that indicates that you need to replace your router or repair it.
Do the longer buffering period while streaming annoy you? Does it take a long time to load any websites? The reason may be the dropped internet speed. And the constant slow speed of the internet is one big sign that your router has problems. There could be two reasons behind this:
Increased network traffic
Reduced bandwidth availability
However, if you have already examined the possible cause of slow connectivity, it can mean your router is damaging. So, what to do to avoid further damage?
Firstly, you need to know whether the problem is coming from your router. Plug your computer directly into an industrial wireless router and see if the problem is still there. If so, then the reason may be network traffic and reduced bandwidth. But if the speed becomes normal again, it's clear that your router is losing its functionality.
Indicator lights are the best signs to determine the router's functionality. For a properly working router, these lights remain lit or blinking. But if you don't see any light, there is a problem with your router. In normal conditions, lights always remain lit when the router is powered on. You can try to turn on and off the router, and remove and insert the cables in their ports, if the problem is still there, contact your internet service provider to ask if you need to repair or replace your router.
Most routers can stand the heat impact depending on their brand and material. However, heat can damage the industrial routers of more than three years of age. So, if you are using the router longer than its average lifespan, it can suddenly stop working or its internal component may get damaged by overheating. You can place your router in a cooler area to see if there's any difference. If not, you need to buy a new router.
The last and most definite sign of the router's failure is that it completely stops working. It means your device has stopped responding to your clicks and indicator lights are off constantly. In this case, first of all, check the connecting cables that link your computer to the modem. Make sure to insert wires in their proper ports. In addition, you need to confirm the power source is completely working or not.
Bottom Line:
When you have been treated with all the possible causes and the industrial modem router is still far from working properly, then your industrial 4G LTE modem routers must be worn out. In this case, recover it or replace it because it will continue to disturb your important tasks and delay your projects. If you can manage the budget, replacing the industrial modem router is a more viable as well as efficient option.
Other Web Tags: