101 Guide To Pack Important Things For Your Weekend Beach Trip!
Packing for a beach trip does not have to be a chore. We often worry about weight restrictions when flying, especially when carrying large luggage. You might not want to pack too much to avoid paying more for extra luggage, and you might not want to pack too little to ensure that you have enough stuff. But, on the other hand, you want to pack just enough so that it doesn't take up too much space and is light to transport.
Make a list of everything you'll need for your trip. Packing for a work trip is not the same as packing for a holiday. As a result, one must create a checklist for each trip to verify that they have all the necessary items.
Now, here's a list of the necessary stuff to have with you when going on a beach vacation.
If you wish to bring your pricey phone or other electronics, such as a tablet or similar items, you'll need to bring a waterproof case. It will keep your smartphone dry while you're at the beach, and you'll be able to use the touchscreen while it's within the case!
It's a no-brainer to have a waterproof pouch while going on a beach trip. Take a waterproof backpack with you if you want a few days of stress-free beach time. You can store your valuables in it and enjoy your trip without worrying about them becoming wet.
And it's not like the ones we typically keep in our luggage to protect us from the sweltering heat and rain. Instead, the beach umbrella features a sand anchor that prevents it from flying away in heavy gusts.
It is necessary to bring sunscreen on a beach trip, but be sure it is red-safe. Regular sunscreens are well-acknowledged to inflict significant harm to the water and marine life. As a result, it is prefered to use a sunscreen that protects you from the sun's damaging rays and does not harm water flora and animals.
For your beach trip, don't forget to bring these basics. Even if you don't use sunglasses very often, they will protect your eyes from direct sunshine, injuring your eyes and decreasing your vision.
Womens Bathing Suit Bottoms Or Overalls  
If you're going on a beach trip, bring a swimsuit or swimming suit with you. Suppose you are concerned that you will not be able to find a suitable location to change into a swimsuit from whatever you are wearing. It is best to wear your women's swim bottoms inside shorts and a t-shirt or a swimsuit coverup that can be swiftly removed at the beach.
A Perfect Large Beach Hat
A beautiful hat will make you look great and elegant, but it will also protect your skin from wrinkles before they appear. In addition, it protects your eyes from the sun and your face from the sun. A hat is a must-have accessory!
Bring a snorkeling kit if you're heading near a reef or a diving spot. If you intend on snorkeling with a diving party of specialists, you will be provided with a complete swimming outfit, including snorkeling masks. However, it is impossible to be too cautious. Carrying a pack will save you a lot of time and money if you want to avoid a situation where they don't have adequate gear or snorkeling equipment or if you want to go diving by yourself.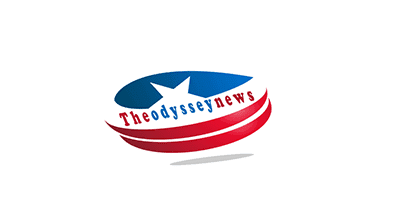 What can a personal injury attorney do for you?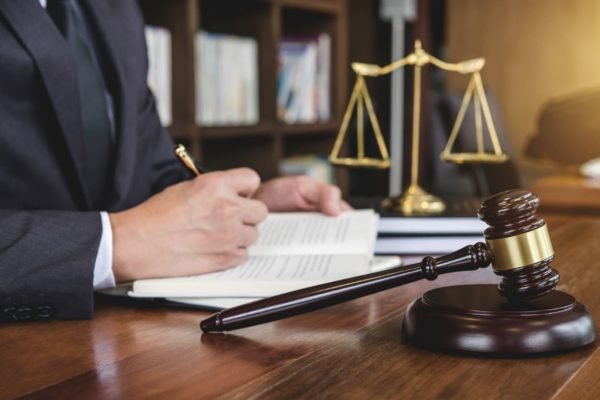 If you have been involved in a car accident, you might be wondering: what can a personal injury attorney do for you, and who should you choose? The answer to this question depends on your specific circumstances, and you should be wary of attorneys who promise results that may not be realistic. During the initial consultation, an attorney will not know much about the other party's side of the story and cannot fully assess the potential damage to your case. For more information regarding a qualified personal injury attorney near you, visit https://dozierlaw.com/attorneys/personal-injury-attorneys-savannah.
You may not need the services of a personal injury attorney if your injuries are minor. The key is to know the legal system and the legal liability for accidents in Georgia. If you are unable to handle the process yourself, hiring an attorney will help you avoid the common mistakes people make. Remember to always seek legal counsel when handling a personal injury claim, as an attorney can help you protect your rights. A personal injury lawyer will also be able to negotiate on your behalf with insurance companies.
Your injury attorney should take care of the day-to-day interactions with insurance companies and other parties involved in the accident. Your attorney will help you negotiate the settlement that is best for you. Insurance companies will not contact you if they know you have an attorney on your side. Your attorney will also help you gather as much information as possible about your accident. Generally, you should gather medical records, police reports, and other important documents so your attorney can effectively handle your claim.
The cost of hiring a personal injury attorney may vary depending on the complexity of your case, the amount of compensation awarded, and the type of case. It may cost you as little as $25 to thousands of dollars or even more. Regardless of the amount of money you hope to recover, hiring a lawyer is the best way to maximize the economic recovery of your case. If you do not have the money for legal fees, you can still get a significant award.
After you've received the proper medical treatment, your attorney can negotiate a settlement with the insurers of the at-fault party. Your attorney will review the case for possible errors and points out any legal issues you may have overlooked. A lawyer who has the necessary expertise to handle such cases can be an invaluable asset. It is highly recommended to hire an injury attorney who has a lot of experience, so you have a better chance of receiving a favorable outcome.
It is important to see a doctor after an accident to get an accurate assessment of the damages. An attorney can also help you preserve your rights by preventing you from making statements that are interpreted as accepting fault. Furthermore, if you don't believe that the at-fault party is at fault, you'll have to prove your innocence by proving that they were negligent. If you cannot get the compensation you deserve, it is essential to consult a personal injury attorney who can help you obtain justice.
I am an experienced financial analyst & writer who is well known for his ability to foretell market trends as well.