10 reasons why start-ups must opt for LLP to initiate their business in India
Introduction
It becomes challenging to choose the right and suitable form of structure for your start-up as there are plenty of options available in the market to choose from. That's why it becomes pertinent to know what every option is offering to your business to make the best decision. Here, in this blog, we would discuss LLP and why it is beneficial for your business to opt for it.
Defining LLP
If you want to have features of both companies and the flexibility of a partnership, then LLP is the option for you. LLP is a partnership with company features like limited liability, which means your liability will be limited to the contribution you have during the online LLP  registration India. Suppose there is a liability of Rs. Five lacs, your contribution is Rs. 250000, then your liability is limited up to Rs. 250000.
Another benefit that LLP offers is that partners will never be liable for the negligence of the other partner. Like the company, LLP is a separate legal entity, distinct from its partners. The primary requirement to set up an LLP is two partners; there can be more than two partners as well. Among these two, one of them has to be an Indian resident.
Here are some of the reasons why you must opt for LLP.
Since your business is a new start, you would be happy to know that registering the LLP is very smooth and easy. LLP registration requirements are straightforward and lucid. The primary need is that there have to be two partners, of which one has to be an Indian resident. The registered office must be within Indian territory.
No minimal capital requirements.
There is no minimum capital requirement in the LLP. You can initiate your business even with Rs. 10000 capital as people generally faces the capital crunch initially. Also, the cost of registering the LLP is nominal.
LLP is the most accessible form of business. There are very few obligations to abide by concerning partners and responsibilities and duties of the partners as mentioned in the partnership deed. It makes business operations easy.
In a private limited company, one requires board resolution to be sanctioned for taking any decision. There is no such requirement in the LLP as the decision will be taken by the majority or in consonance with the LLP agreement.

As a separate legal entity, you will have the power to file a lawsuit under the LLP and not the partners. The LLP can sue and be sued by others. Partners will not be liable in the case of LLP is in any legal disputes.
The partners will be protected from the LLP's debts. The partners will not be responsible for any debts of the business personally. If your business is under the pile of debt that has to be returned, then you, being the partner, would not be held liable to pay those debts personally.
Partner will not be responsible for the actions of others.
It is one of the most reasonable and sensible of all. The law says that if in the LLP a partner commits fraud or misconduct, then other partners will not be held responsible for his/her act.
Likewise, if any of the partners was negligent or careless and some loss was incurred, the particular partner must bear the losses.
Fewer compliance than other forms.
Once you have registered the LLP, there are very few compliances that you need to abide by. The new business will not have to worry about annual general meetings, general meetings, board meetings and so forth once you follow statutory compliance immediately after LLP registration. You can carry out your business peacefully. Likewise, partners can determine and organize their internal management mutually, which would be in the LLP agreement. Only two forms are needed to be submitted annually, form 8 and form 11.

In the LLP, the partner is the business's agent. Hence, the CIBIL score of the business and partners will be different. The partners will have individual CIBIL scores, and LLP will have different. Thus, even if the partners have a bad CIBIL score, the same will not impact the LLP's CIBIL score.
In company law, a company is not allowed to offer loans to its directors as prescribed in the law. But in the LLP, the business can offer a loan to its partners if it has been mentioned in the LLP agreement.
If any goes awry in the LLP and you plan to end the partnership or business, you can do so sans any formalities. LLP's winding-up process can be either voluntarily or by the tribunal.
In conclusion.
As a lot of start-ups have been coming out in the market in India regularly, it is crucial to know what is the best form of business for them. Initiating a business is a big step in entrepreneurship, and it must not go in vain.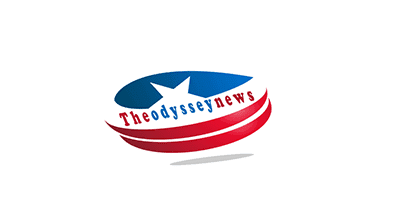 What You Can And Can't Eat With Braces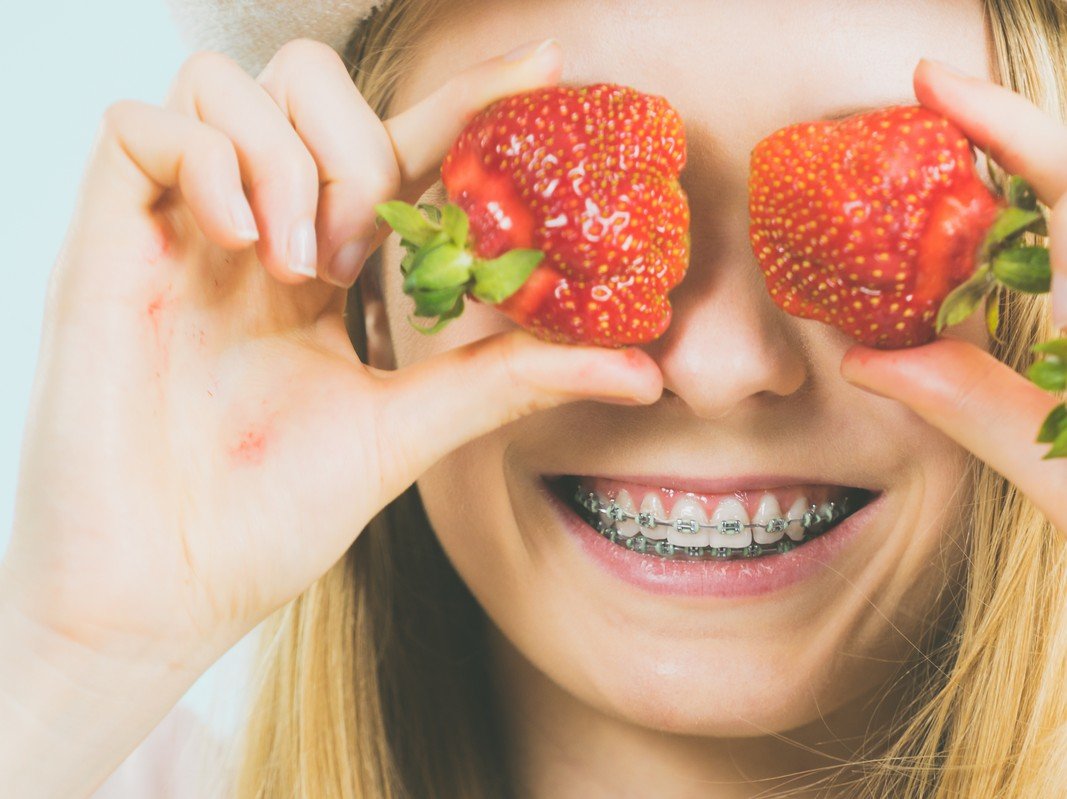 Braces can seem like a major hindrance when it comes to eating the foods you love, but if you know what's off-limits and which foods are okay to eat with braces, it's much easier to keep your teeth clean and healthy while still enjoying your favorite meals. Here's what can't you eat with braces!
Why Are Dietary Changes Needed With Braces?
Typically, with braces, you'll want to stick to a soft-food diet. Avoid crunchy and sticky foods like nuts and hard candy—they can get stuck in between your brackets and wires. Foods high in acid (like citrus) also should be avoided because they can cause damage to your teeth while you're wearing braces. Focus on what you CAN eat rather than what you CAN'T eat—the list of permitted foods is pretty long! The chart below will give you an idea of what's okay
Why Are Dietary Changes Needed With Braces?
Eating regular food with braces is possible, but you need to be careful. Though it varies from person to person, most people have an easier time eating softer foods with braces. For example, if you have an appliance on your upper teeth, try mashing up soft foods such as bread and bananas rather than crunching hard items like apples or carrots. It may also help to cut food into smaller pieces before eating. It's also important to avoid sticky foods since they can get stuck in your braces; chewing gum and chocolates are good examples of things that should be avoided while wearing braces. A healthy diet rich in fruits and vegetables is still a great choice for those with fixed appliances; just cut larger pieces into small bites before eating them!
To Protect Braces From Damage
Avoid sticky or chewy foods. Sticky foods, such as caramel, gummy candies and taffy, can damage braces by sticking to brackets and wires. Chewy foods such as raw carrots and celery have a tendency to get caught in orthodontic appliances. If you must eat these foods, carefully break them into bite-sized pieces first. Don't Pop Your Gums: Keep your mouth closed when chewing food or brushing your teeth with a toothbrush or floss. Picking at your braces could loosen an attachment or wire that's holding an appliance in place—and it's very difficult to put back together! A diet rich in calcium helps strengthen teeth, which is good news for braces wearers.
To Avoid Discomfort After Adjustments To Braces
Because your braces are new, your gums will be tender after an adjustment. To ensure that you avoid discomfort, you'll want to follow these food guidelines: First and foremost, avoid chewing gum (and using a straw) for at least 24 hours after a tooth is moved. Avoid sticky candy and foods like caramel because they may stick to or pull on your braces and cause irritation or pain. Additionally, try to avoid popcorn and hard candies; these often get stuck in braces. Finally, if you have any questions about what types of food are safe for you to eat with braces, ask your orthodontist before eating it.
To Reduce The Risk Of Stained Teeth
Stained teeth are a common side effect of having braces. To reduce your risk of stained teeth, follow a strict oral hygiene regimen and avoid foods that can stain your teeth, like coffee, tea, soda and berries. During your appointment with your orthodontist you'll be provided with instructions to care for your teeth during orthodontic treatment. No matter what type of braces you have, it's important to brush after each meal and drink lots of water throughout the day. A whitening toothpaste or a whitening rinse can also help keep staining at bay while you're wearing braces.
To Change Chewing Technique
Your orthodontist wants you to wear braces for a reason: They'll help straighten your teeth. If you're wearing them properly, your braces shouldn't have any issues—but it's still important to take care of them as much as possible. Instead of gnawing on chips and sandwiches, try eating softer foods like soup or pudding. As long as you're paying attention while chewing, there's nothing that should cause an issue with your braces. Avoid sharp foods like apple seeds (they can get stuck in brackets), popcorn kernels (the same thing goes) and nuts (which are just bad for your teeth all around).
What You Can Eat With Braces
While orthodontic appliances such as braces, retainers and mouthguards may take some getting used to (not to mention a considerable investment), there are plenty of foods you can eat with them. For example, hard or crunchy foods that don't need much chewing — like carrots and chips — aren't going to bother your new dental work too much. But soft and sticky foods can cause damage if they adhere too tightly to your teeth or appliance. As long as you follow these guidelines, you should be able to keep enjoying most of your favorite healthy snacks while wearing braces.
What You Can't Eat With Braces
Many foods aren't safe to eat while you have braces. It's not just sticky foods and hard foods that can damage your braces – many chewy, crunchy, or hard-textured items are unsafe as well. Foods that are too hard for teeth can damage brackets and wires on braces. Some examples of what can you eat with braces